August 4, 2022
|
Reading time:
11 mins
TOGETHER WITH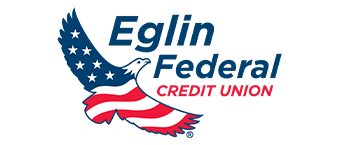 Good morning!
I know this is a little late getting sent out and many of you enjoy it with your morning coffee! Hopefully you still have some coffee left during the read ☕️
Let's jump right into the news this Thursday morning…
SCHOOLS
Okaloosa School District's 2022-23 bus route schedule now available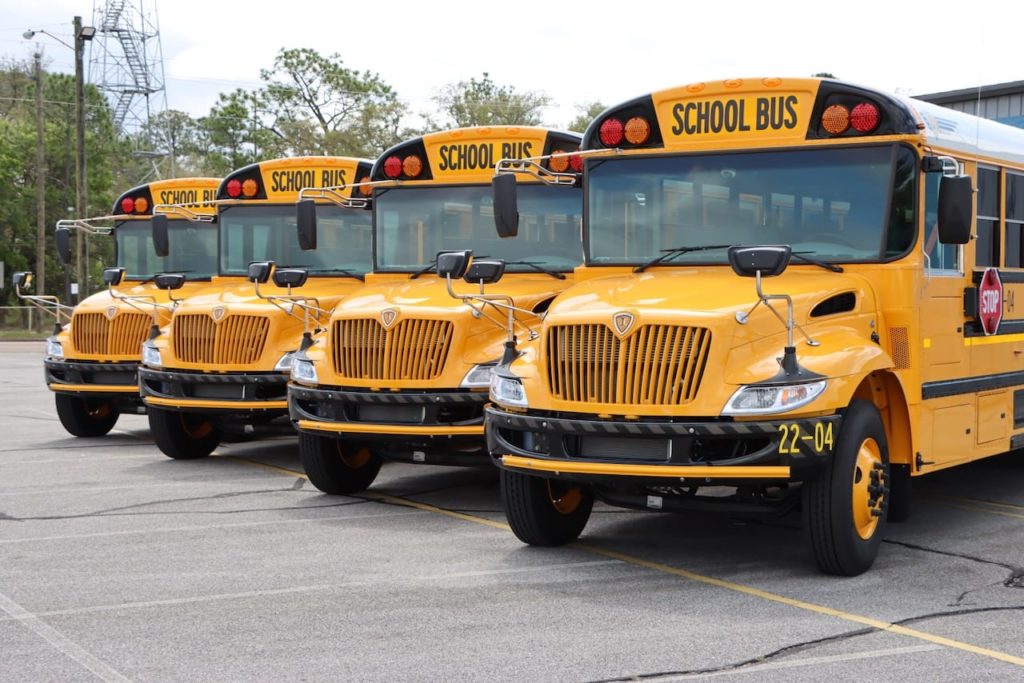 On Tuesday, August 2, 2022, the Okaloosa County School District released the 2022-23 bus route schedule.
The District has begun using Bus Bulletin to send notifications to parents if there are unexpected delays or schedule changes involving a student's bus. If you would like to receive these notifications, you can register at the Bus Bulletin website.
The Okaloosa County School District Transportation Department has offices in the north, central and south parts of the county to better serve the students and schools. The main objective is to transport students to and from school in a safe and timely manner every day.
The District has a fleet of ~231 buses that transport over ~16,000 students daily, covering three million miles in a single school year, according to the district.
SPONSORED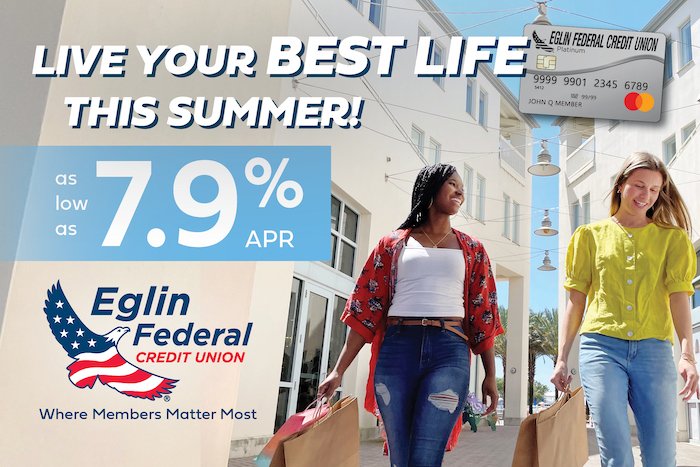 Live your best life this summer with an EFCU Mastercard®!
Get your card today by applying at any of Eglin Federal Credit Union's 9 branches. Stop by, apply, get your card and get shopping!.
*During normal business hours. Subject to membership and credit approval.
GROWTH
Eglin Federal Credit Union to add a location in DeFuniak Springs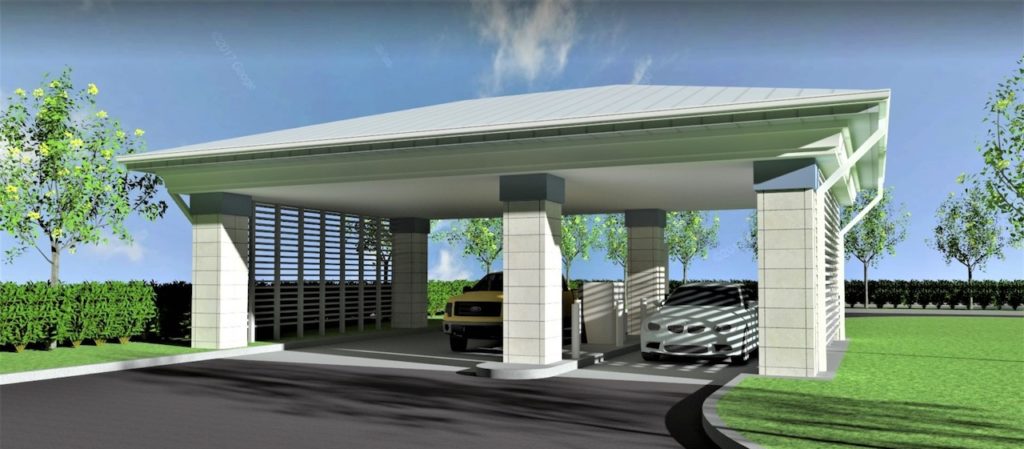 Eglin Federal Credit Union announced on Wednesday that it will start developing a property located at 677 Highway 90 in DeFuniak Springs. The short-term plan is to install two drive-through ATM/Video Tellers.
This will look similar to the drive-throughs currently being constructed near Niceville High School as well as the site at Jonquil Avenue NW and Mary Esther Cutoff NW in Fort Walton Beach.
Construction of a full-service branch in DeFuniak Springs is expected to begin in late 2023 or early 2024. La Macchia Group is the design/build firm for the recently-announced Freeport Branch, the new Pace Branch, and the Operations Center.
"Our Field of Membership is growing and so are our branch locations," Eglin Federal Credit Union President/CEO Jerry Williams said. "The Credit Union is expanding our footprint to serve our current members closer to home as well as to provide convenient and affordable products and services, and financial wellness to a growing membership."
Members will have the ability to speak with a live teller over two-way video during our regular business hours. Video Teller ITMs also operate as ATMs 24/7 using an EFCU ATM or Debit card. Additional drive-up Video Teller ITMs are located at most of our branches. Find other nearby surcharge-free ATMs at eglinfcu.org/locations/.
Membership is open to those who live, work, worship, attend school and volunteer in seven geographic locations in Walton County. Learn how you are Eligible to Become an EFCU Member (eglinfcu.org/join/).
GET THIS DEAL
Do you own or market a business in Northwest Florida? Learn how to bootstrap your marketing!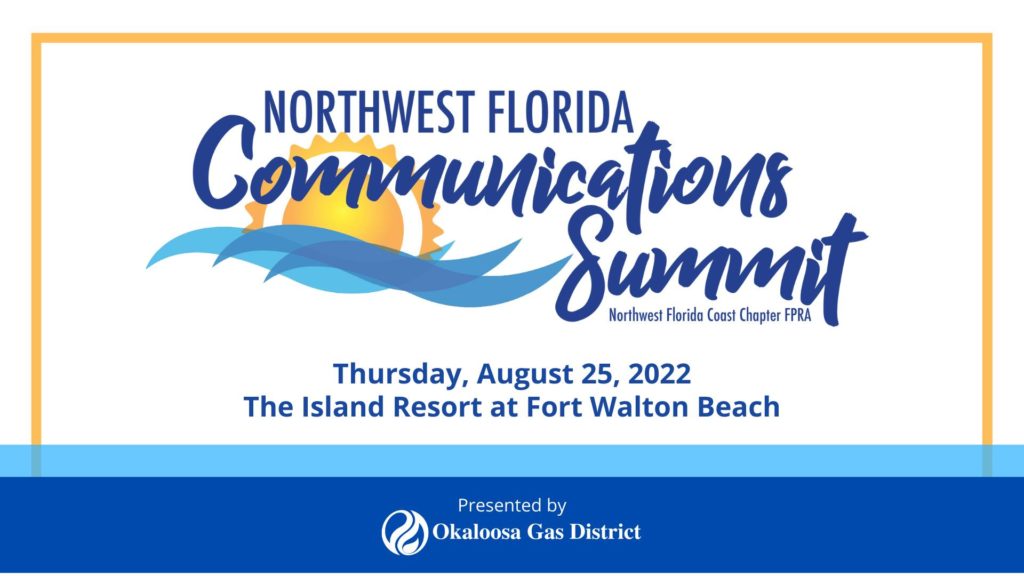 Do you own or market a business in Northwest Florida? Are you trying to learn ways to promote or brand your business? Are you working on a limited budget and need to know how to bootstrap your marketing?
Make plans now to attend The Northwest Florida Communications Summit presented by Okaloosa Gas District on Thursday, August 25, 2022, at The Island Resort at Fort Walton Beach!
This one-day summit will pack in more than 8 sessions from experts in digital marketing, public relations, social media, print media and so much more.
The ticket price includes breakfast, lunch, all keynote and breakout sessions and networking with local experts and other business owners. You can view the rundown for the day by clicking here.
🚨Get the Coast followers receive a special rate of $99 by using code GETTHECOAST at check out. Purchase your tickets here.
THINGS TO DO
'Paddle at the Park' features standup paddle board races for all age & skill levels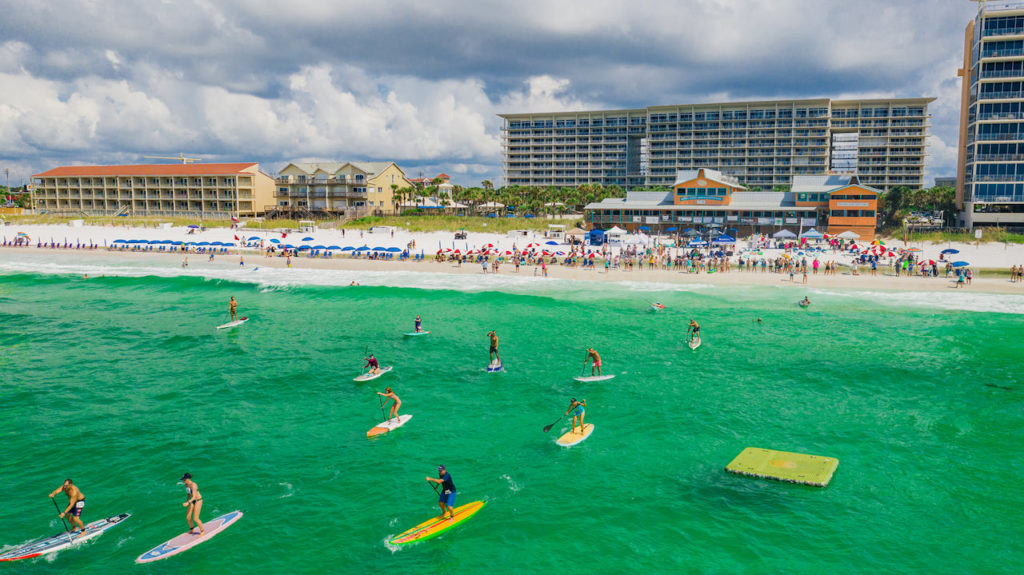 The 10th Annual Paddle at the Park standup paddle board race event will take place on Saturday, August 20 at Henderson Beach State Park in Destin.
It offers races for all age and skill levels, with its Kids' Fun Paddle, 1-Mile Beginner Ride, 3-Mile Recreational Race, and 6-Mile Elite Race.
The weekend begins on Friday, August 19, with a Racer Welcome Party at BOTE and continues on Saturday morning with the races, which have staggered start times, beginning at 9 a.m.
JOB OPPORTUNITIES
Okaloosa County School District is hiring!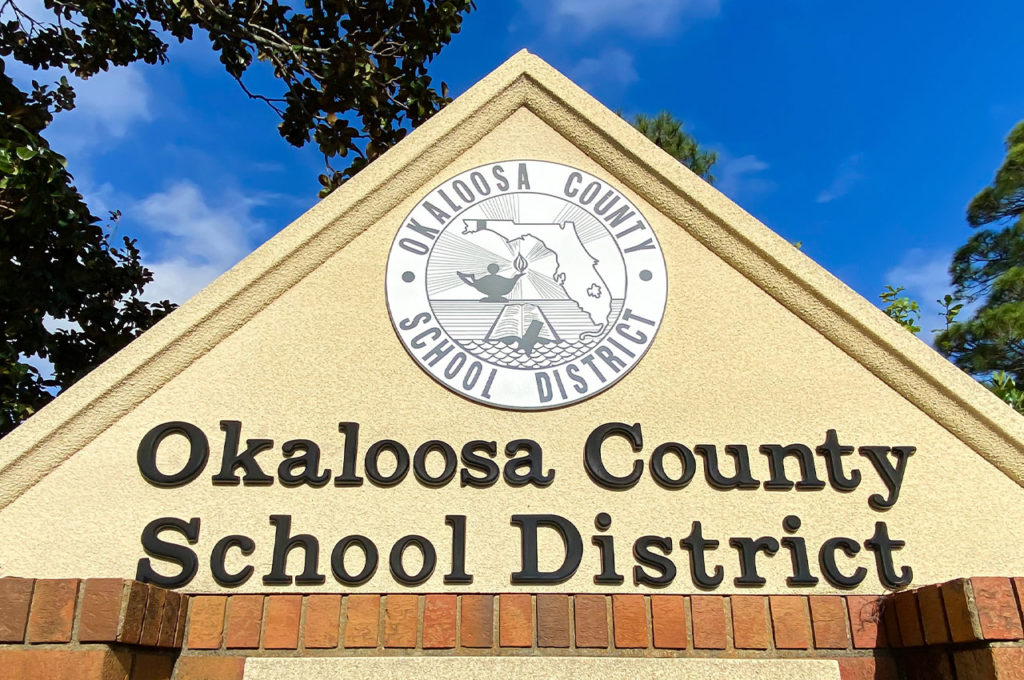 The Okaloosa County School District is hiring for a number of positions across the county. These include:
Custodians
Maintenance (HVAC, Plumbing, Site Techs, Electrical)
Paraprofessionals (Teacher's Assistants)
Lunchroom Monitors and Food Service Workers
Bus Drivers and Mechanics
The quickest, and most needed, opportunity right now before school starts is the classroom assistant, also known as Paraprofessionals.
"Classroom assistants are vital to keeping our classrooms going," said Dr. Lee Hale, Assistant Superintendent. "We have certain classrooms that have certain needs that teachers can't necessarily fulfill during their daily duties. We have classroom assistant positions to help children do the things that they need to do in the classroom, and provide that extra support that's needed to enable the teachers to do what they need to do in the classroom, as well."
That particular job requires nothing more than a high school diploma and a paraprofessional test or a community college degree.
"It is for someone who is interested in helping kids," added Hale. "Many of the positions are actually one-on-one positions as well, where you get to spend time with one particular kid. Paraprofessionals are a critical part of what we do in the classroom educationally."
Another area of opportunity is becoming a school bus driver. The more bus drivers the district has, the more efficient their routes can run. There are sign-on bonuses available too!
"Everything that we offer is so employee focused," continued Hale. "Our benefits package is second to none, we have very competitive salary prices, free medical insurance, free life insurance, free dental insurance. We have employee assistant programs, paid time off, paid leave, and we get all of the holidays off as well."
"We invite anybody to come and try us out. We are very interested in increasing our family and we have a place for you."
For more info on available job opportunities, click here.
BUSINESS
Local companies ranked in 'Florida's Best Companies to Work For' list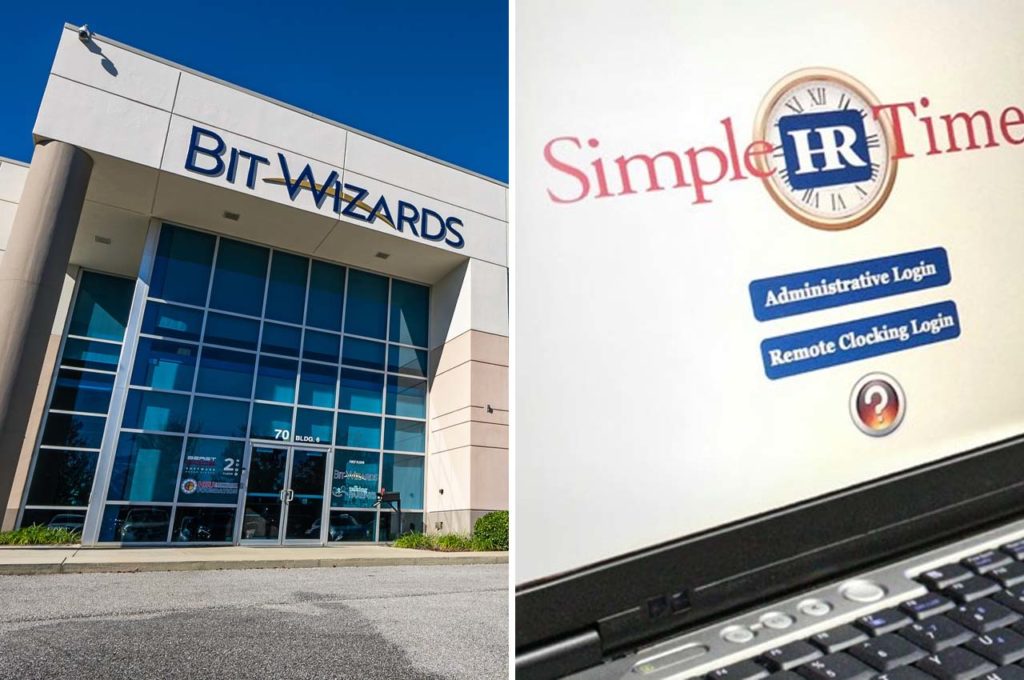 Two local companies were recently named as two of Florida's Best Companies To Work For.
The annual Best Companies To Work For In Florida list ranks 100 companies in small, medium, and large employer categories.
The list is featured in the August issue of Florida Trend magazine.
Bit-Wizards (ranked #2 for mid-size) and Simple HR (ranked #7 for small) were both named in the rankings.
"Our team is once again honored, for the fifth time, to be recognized as a best company to work for in Florida," said Bill Lindsley, President of SimpleHR. "This award belongs to our team of dedicated professionals and is a tangible recognition of their tireless efforts to deliver only the very best client experience. I am immensely proud of our team and for the opportunity to share this award with them."
To participate, companies or government entities were required to have at least 15 workers in Florida and to be in operation for at least one year. Companies that chose to participate underwent an evaluation of their workplace policies, practices, philosophy, systems, and demographics.
The process also included a survey to measure employee satisfaction. The combined scores determined the top companies and the final ranking.
"Congratulations to all our Wizards on ranking #2 of the top 100 Mid-sized Companies in Florida," said Louis J. Erickson, Jr. COO, Bit-Wizards. "Florida Trends Best Places to Work award means the most to Vince and me because it is awarded based on input from our team and recognizes that we are successful in creating the conditions under which our Wizards thrive. You create great places to work through deliberate actions by all company members."
Erickson added that it starts with a shared mission and living by core values that permeates through everything you touch in a company. This includes the team members, their families, customers, partners, vendors, and the community.
"We are proud of our Wizards for all their hard work in making this award possible," he added. "Thank You, Florida Trend, for your recognition of our achievements."
For a list of the 100 Best Companies To Work For In Florida, go to FloridaTrend.com/BestCompanies.
OK, that's all I have for you this morning! I hope you have a great Thursday!
p.s. What did you think of this morning's newsletter? Hit the reply button and let me know!
Published with ♥ by Get The Coast.
Did someone forward you this email? Subscribe here.
124 Eglin Parkway SE Fort Walton Beach, FL 32548