On Tuesday, June 28, 2022, hundreds gathered at The Landing Park in downtown Fort Walton Beach to protest the U.S. Supreme Court's decision to overturn Roe v. Wade.
The protesters made their way east along Brooks Street toward Highway 98 and marched in front of the downtown shops before looping back onto Brooks Street toward the Landing.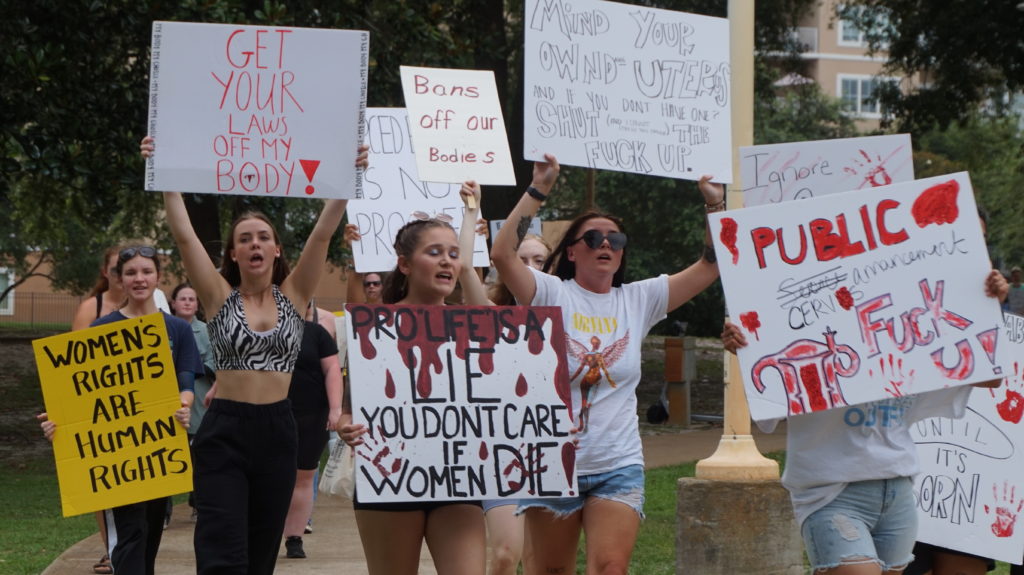 The march was organized by resident Oli Tuel, and featured congressional candidates Rebekah Jones and Peggy Schiller.
"We, as these young people, see these laws that have already been in place for us all of our lives and I think a lot of these people are genuinely scared because they don't know what happens next," said Tuel.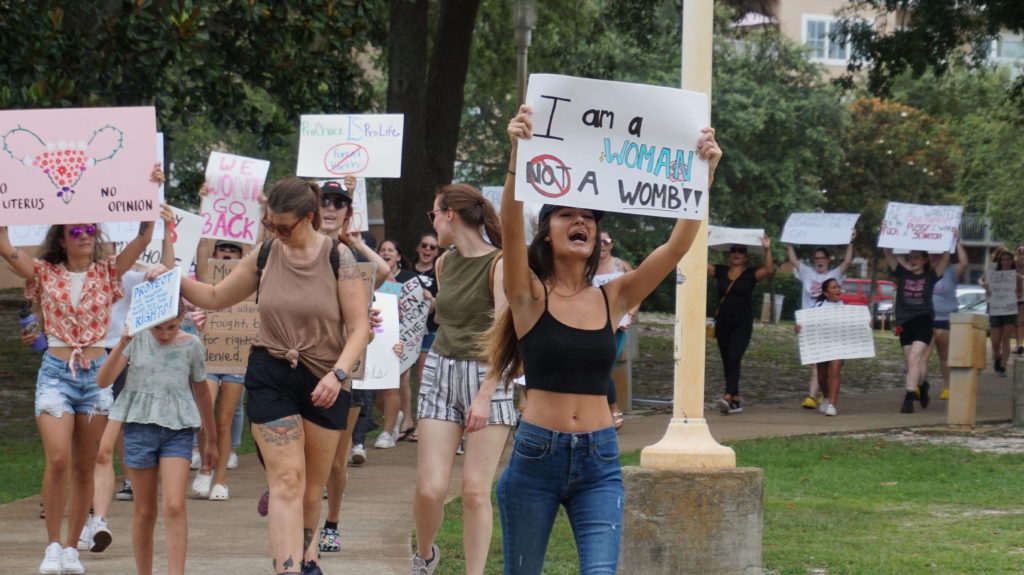 In a separate interview by WEAR-TV, Rebekah Jones says she was amazed by the turnout with only a 24-hour notice.
"Oli started organizing this yesterday," said Jones. "Fort Walton Beach is represented here, Destin, Navarre, we even have folks from Pensacola and Panama City Beach here. It's a big moment."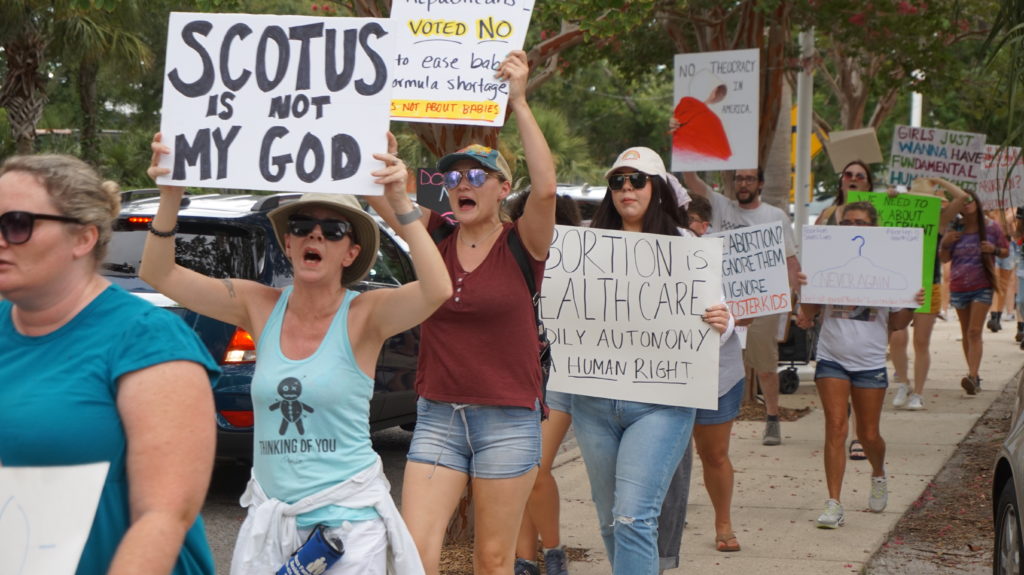 "This is a movement that I hope has stamina," she continued. "This is my state and I want to make sure that every single woman here is given the right to decide what to do with her future and her body, that's what the fight is about."