On Thursday, July 13, 2023, the Gulfarium's C.A.R.E. Center successfully released another three rehabilitated sea turtle patients back into the Gulf of Mexico at Henderson Beach State Park in Destin, Florida.
So far this year, the Gulfarium C.A.R.E. Center has taken in 91 sea turtles due to strandings, and has released 61 of them. 
Today's release included two Loggerheads and one Kemps ridley.
"Large Marge", an adult female Loggerhead weighing 182 lbs., was found washed ashore on the Eglin Air Force Base property on June 19th, 2023. She was minimally responsive but still breathing. After arriving at the C.A.R.E. Center, Marge received vital treatments that increased her chance for recovery.
After only a short time at the C.A.R.E. Center, Marge was medically cleared for release.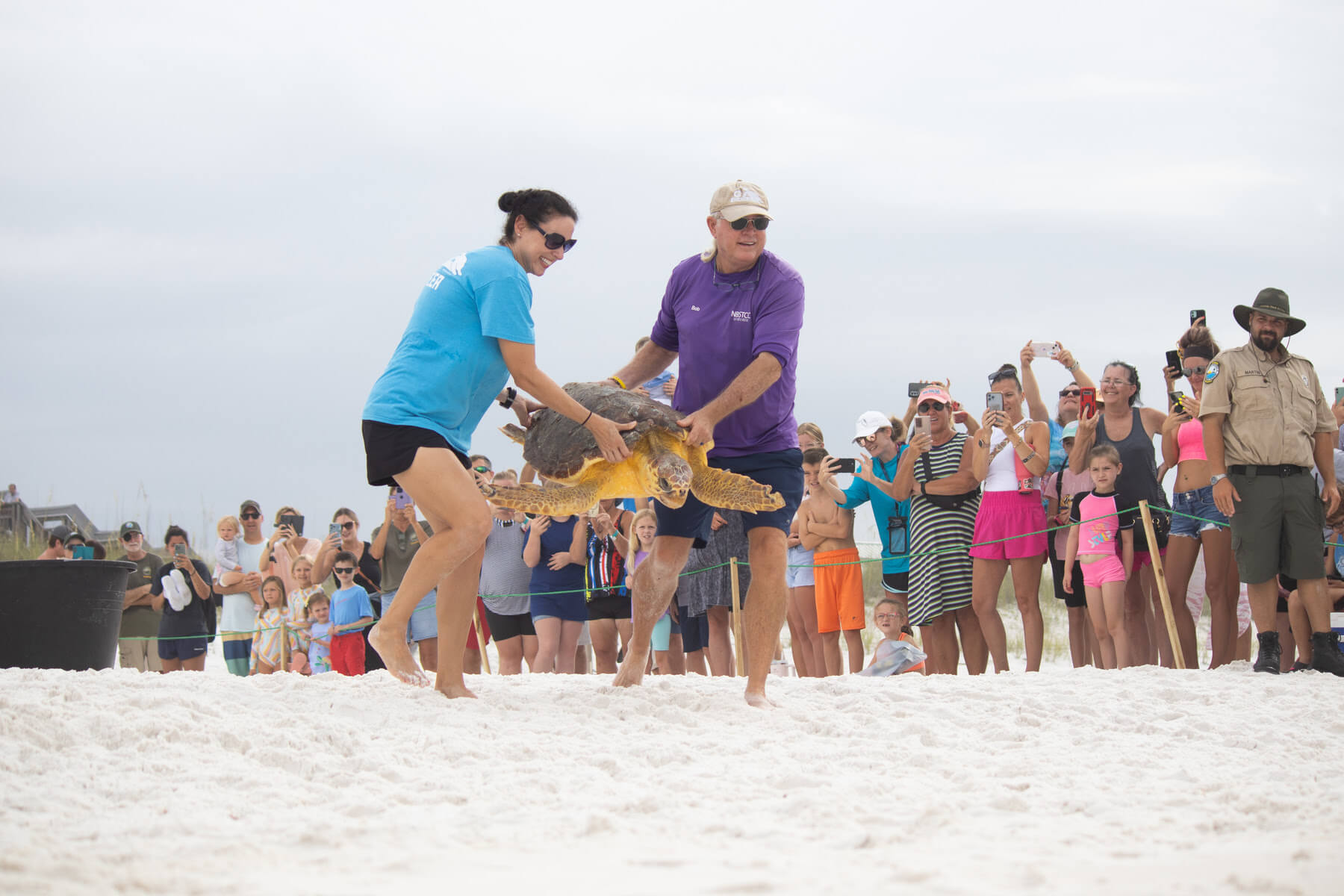 "Strawberry", a sub-adult Loggerhead weighing 86 lbs., was accidentally foul hooked at Navarre Beach Fishing Pier on June 7th, 2023. After her initial intake, her blood results showed she was slightly anemic.
The C.A.R.E. Center started Strawberry on oral iron supplements which improved her anemia, and she was medically cleared for release.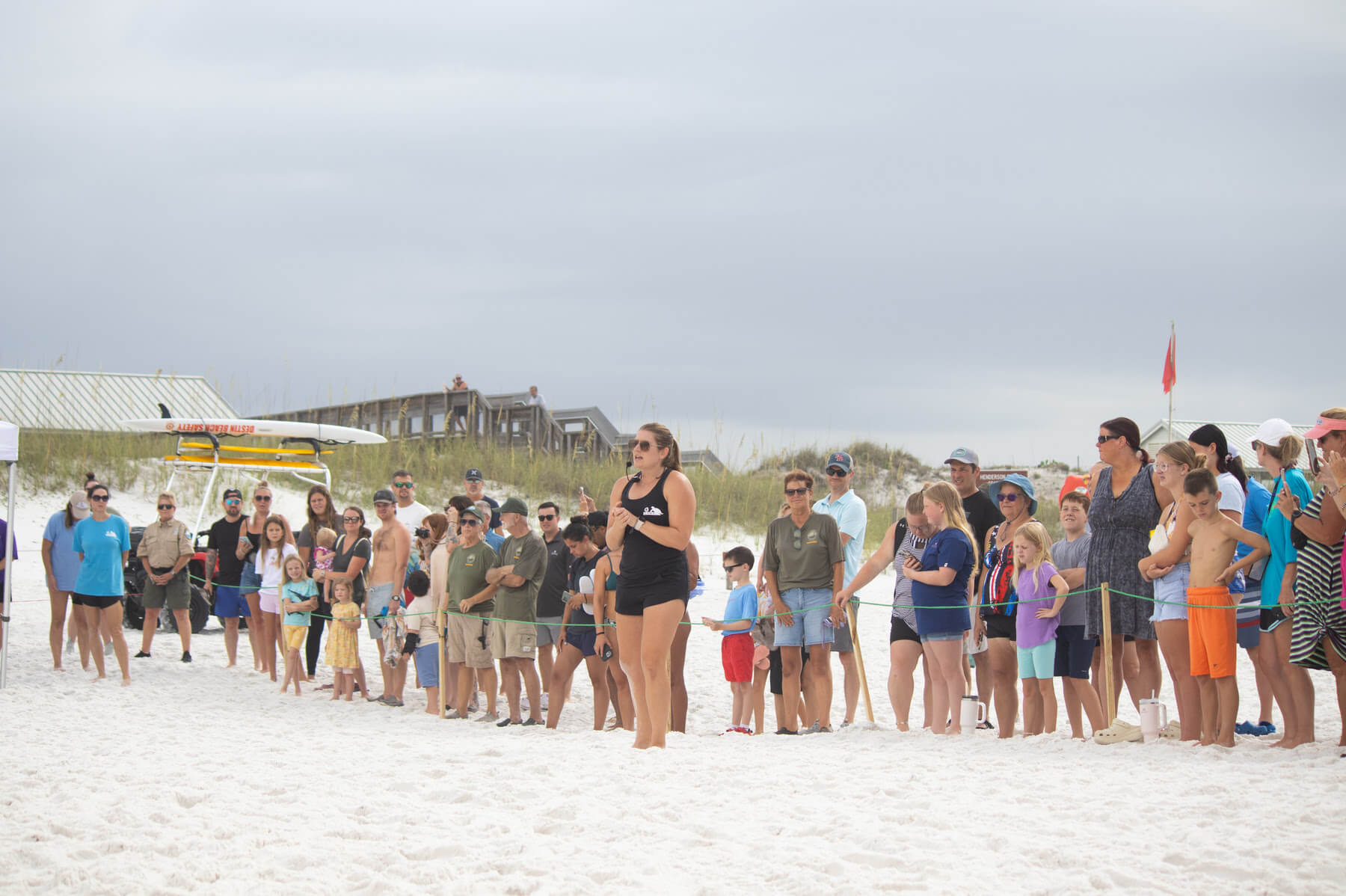 "Spicy Tuna", a sub-adult Kemps ridley weighing 56 lbs., was accidentally foul hooked with a J-hook at Okaloosa Island Fishing Pier on July 9th, 2023. The J-hook was easily removed and all intake bloodwork and radiographs were within healthy limit. Spicy Tuna was cleared for a quick turnaround.
"As much as we love having these turtles, days like today are always exciting because it means we're doing our job well and they get to go home," says C.A.R.E. Center Stranding Coordinator, Tabitha Siegfried.

If you see a sea turtle in distress, injured, or deceased please report it to Florida Fish and Wildlife Conservation Commission immediately at 1-888-404-FWCC (1-888-404-3922).