On Tuesday, April 4th, Crestview welcomed the arrival of a new 7 Brew Coffee Company location at 2541 S. Ferdon Blvd, as a sky-crane hoisted the building into place.
On-site to show their support were Narissa Jenkins, CEO and founder of Healing Hoof Steps, and her staff. In a commitment to local charities and community support, 7 Brew donated $1,500 to Healing Hoof Steps.
According to Zac Cockman, director of franchisees for 7 Brew, the company's mission is to "cultivate kindness and joy with every drink" and they are excited to bring their energy to Crestview. Cockman expressed pride in partnering with Healing Hoof Steps to support their mission of passionately impacting the community with innovative techniques and horse engagement for the betterment of the Crestview area.
Healing Hoof Steps is a non-profit organization that employs licensed, EAGALA certified therapists and horses to assist individuals with a variety of mental health issues, including PTSD, depression, anxiety, and domestic violence. Jenkins expressed gratitude for 7 Brew's generous donation, saying they were excited to have the company join Crestview's growing community.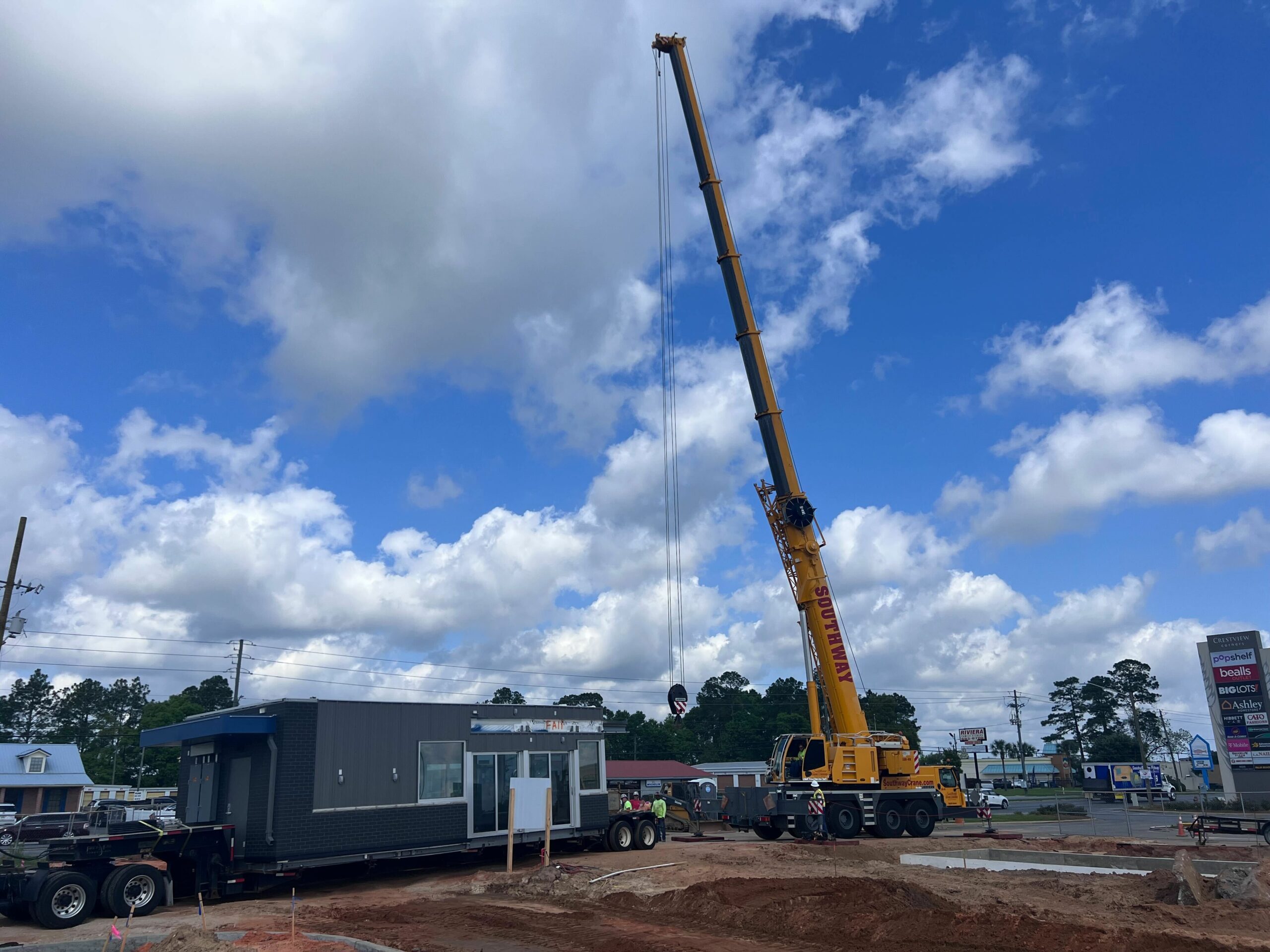 The staff at 7 Brew focused on sharing their values, mission statement, and goals, which align closely with their decision to donate to Healing Hoof Steps. Bridgette Grigsby of the 7 Brew Culture team and Cockman both emphasized their desire to create a positive impact in people's lives through small gestures, like serving a morning coffee.
7 Brew told Get The Coast they aim to create a genuinely positive work environment for their employees. Grigsby stated that their goal is to give employees a job they look forward to, while Cockman added they want to bring happiness to everyday workers.
The 7 Brew Crestview stand is looking to add 50 jobs to the area.
Starting with only eight locations in Rogers, Arkansas just two years ago, 7 Brew now boasts over 70 shops, with the Crestview location being number 76. They prioritize high-quality customer service and low wait times to spread positivity. A unique aspect of 7 Brew is the absence of a drive-through speaker, fostering genuine interaction and conversation between staff and customers.
The 7 Brew drive-through features large windows, allowing customers to watch their drinks being made. A walk-up option is also available for those who prefer to skip the drive-through. 7 Brew's menu includes a wide range of options, from home-crafted energy drinks to Italian soda-style fizz selections, as well as classics like cappuccinos, mochas, and lattes.
The new 7 Brew location in Crestview is set to open its doors in early May of 2023. Interested applicants can visit 7crew.7brewcareers.com to apply for a position.
Brew Coffee Company coming soon to Crestview