On July 21st and July 22nd, safety improvements began to include the milling and resurfacing of the curved section of Airport Road, along with temporary striping and new asphalt.
High friction surface treatment will be installed late August and project completion is scheduled for mid-September, according to Catherine Card, Public Information Manager for Destin.
"Please be patient as we provide these additional measures to promote driver safety and use caution while driving through the work zone," she continued.
Other improvements will include new signage, new pavement markings, and speed detection devices.
On July 20th, Okaloosa County Sheriff's Deputies were on location at Airport Road due to a traffic crash. A single vehicle struck a power pole near the curve that resulted in intermittent lane closures as Gulf Power worked to replace the pole.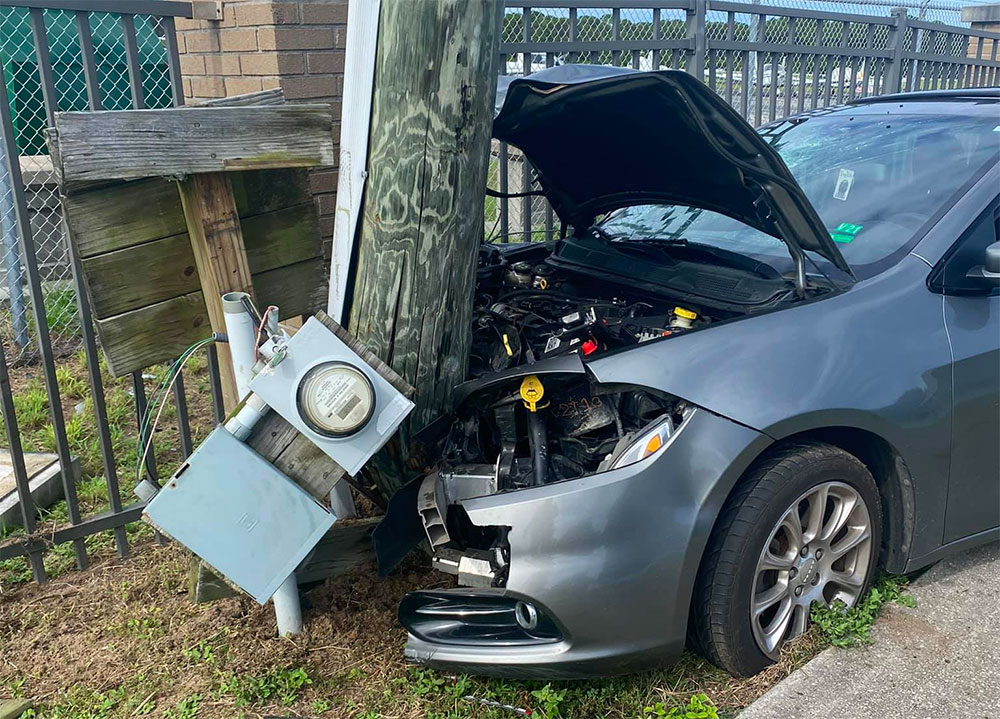 Safety on Airport Road was recently discussed by the City Council in regards to low speed vehicles on Airport (vehicles required to be able to go 35 miles an hour), along with the Multi-Modal Transportation District.
Councilman Dewey Destin brought up the idea of lowering the speed limit on Airport Road versus banning low speed vehicles as he feels that reckless driving is the bigger issue.
"I agree with the dangerous situation we have on Airport Road," said Destin. "However, why don't we do something really innovative and try to address excessive speed."
Councilman Destin went on to explain how get got behind low speed vehicle on Airport Road, which by state law is required to be able to go 35 miles an hour, and had cars swerving around them "acting in a totally reckless behavior" because they were traveling at 35mph.
"What we need to do is lower the speed limit on Airport Road to 25mph, then people would do 35mph," he said. "There have been three people killed on Airport Road within my memory and all were on bicycles. You've got every traffic problem on Airport Road that is out on Highway 98 right now. We need to lower the speed limit and slow the traffic down."