Bit-Wizards is moving their multi-million dollar software development and tech operations to the Commerce & Technology Park in Fort Walton Beach. Bit-Wizards will move to the HSU Institute building located at 70 Ready Ave.
Their new neighbors will include BeastCode and the Hsu Educational Foundation.
Founders Vince Mayfield and Louis Erickson could see that they were running out of space well over a year ago. Erickson took on the task of finding a new home for their growing team.
This will be their fourth move since starting the company over 20 years ago. Their first space was a 1,535 sqft setup in Shalimar. The next space was inside the Bank of America building on Yacht Club that was 6,550 sqft. This was where they would stay for 7 years before moving to their current location on Memorial Parkway.
The Memorial location is 12,900 sqft. The new location at the Hsu Institute is 25,000 sqft.
"I don't like the structure of our existing building," said Erickson. "There are four quadrants that separates the entire team. We have four divisions in our company and that's how we broke it up inside the building. But it isn't conducive to "One Team, One Fight," which is something we say all the time."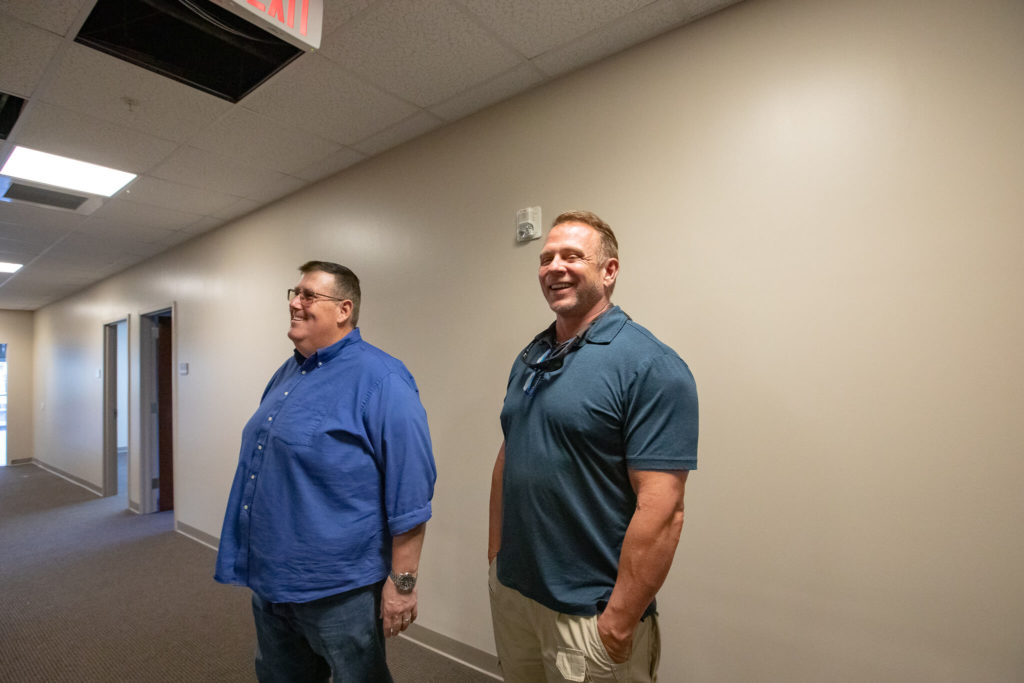 The new location is massive and the Wizards have designed it to fix their current pain points. Aside from the typical offices, there will be tons of space to collaborate, host events, hold team meetings and more.
Not only will there be a full bar, but snacks and lunches will be provided to the entire team via free vending machines.
They've also reconfigured both the men's and woman's bathrooms to include full showers.
"Space does create the synergies," continued Erickson. "Now, the entire team will be on a single floor sharing common areas, versus separated in our existing two-story building."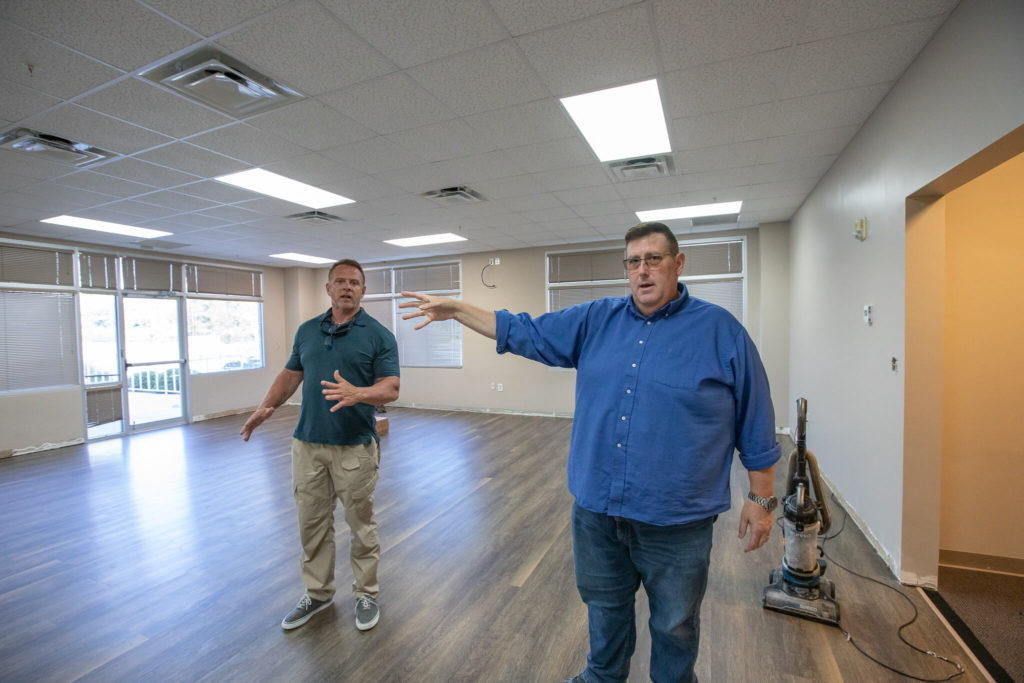 "The whole idea is to try and cross pollinate people between the different groups," added Vince Mayfield. "Additionally, there's not a lot of Class A office space around here and we couldn't have a better landlord than Dr. Paul Hsu."
Mayfield says that while it is definitely a big investment for Bit-Wizards, it was more about getting into the right location that would not only look and feel better, but position their team to be in a better place to grow.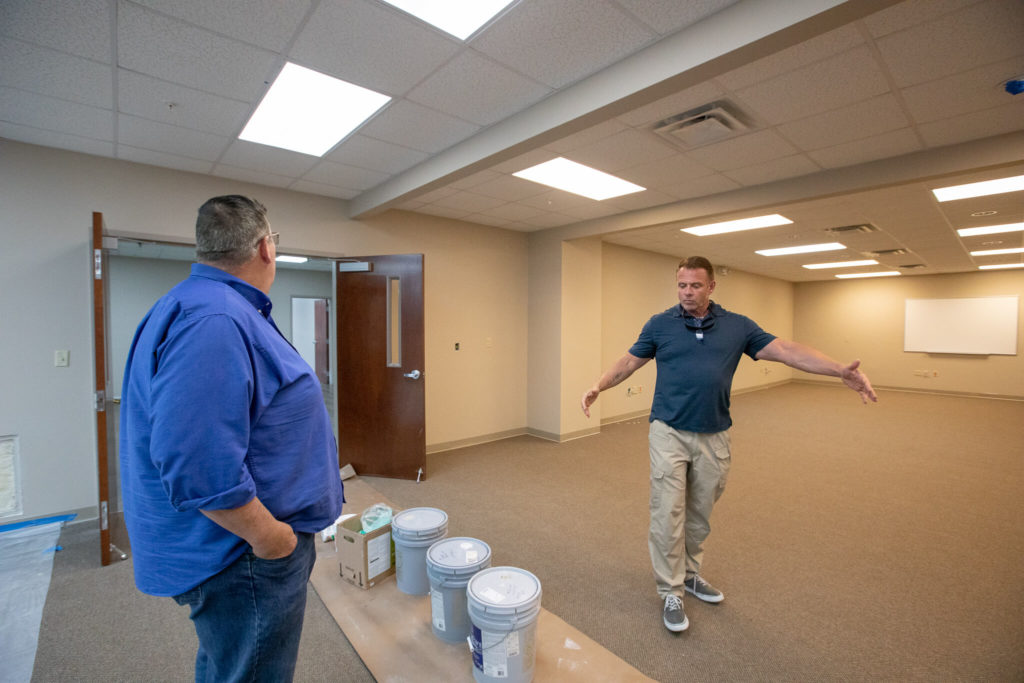 Speaking of growth, Bit-Wizards isn't the only company moving into the 25,000 sqft space. Their other company, TalkingParents, will also be making the move.
TalkingParents is a communication and coordination platform providing tools for co-parenting.
They currently have 500,000 users that utilize both their free web tools, and the paid access to their mobile app.
"There's a symbiotic relationship between Bit-Wizards and TalkingParents because we're doing all the software engineering for TalkingParents," explained Mayfield. "We're doing the marketing and the other things. Slowly, but surely, we will transfer more and more people over to TalkingParents as it scales up. This is a half-a-billion to a billion dollar industry, and we've just barely scratched the surface."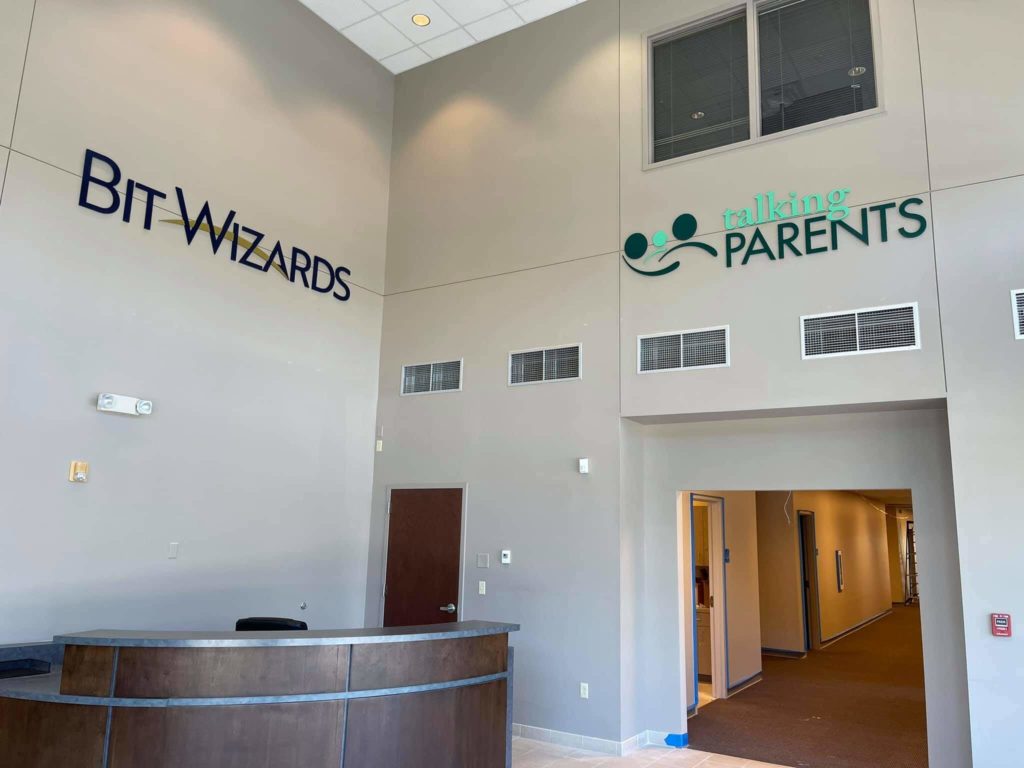 Mayfield explains that the reason why they decided to put TalkingParents on the outside of the building was to not only create a special space for the company, but to also start running the companies separately and allowing each to grow independently.
"If you think about it, there's somewhere between 50-70 million co-parenting relationships around the county," said Mayfield. "We have barely tapped into that and with the growth that we've been experiencing, I think this has the ability to go public as a publicly traded company."
Looking ahead, a big space like this requires furnishing, and both Mayfield and Erickson are hopeful that their new office furniture will ship on time in early November.
"We should be in around the first week of December if everything goes right," said Mayfield. "Worst case, it will be the end of December that we'll be fully in the building."