On Monday, October 7, 2022, Captain Gary Jarvis attended his final Destin City Council meeting as Mayor.
A lot has happened over the past 4 years, and getting through the Pandemic wasn't something in the Mayoral handbook when he was sworn into office.
One thing that hasn't changed is Jarvis being an advocate for the city and the fishing industry that calls Destin its home.
"I've been an advocate for our fishing industry for over 25 years," said Jarvis. "I wanted to make sure that even though we were developing our community, that we made sure to focus on preserving our heritage, specifically our fishing heritage. That's what I did my entire adult life and it's been good to me and my family."
Jarvis said he wanted the younger guys coming up behind him to have the same shot at living the American Dream. Thinking back to 4 years ago, he said that was a lot of motivation for him leading up to being elected.
The other thing he wanted to change was what he describes and an "attitude of anti-business and anti-development."
"That was worrisome, seeing how our fishing fleet depends on a robust economic community," he said. "Anywhere in the country where there isn't economic growth, that means there's economic death. I felt there was a real need for some leadership, and for somebody to take a practical approach."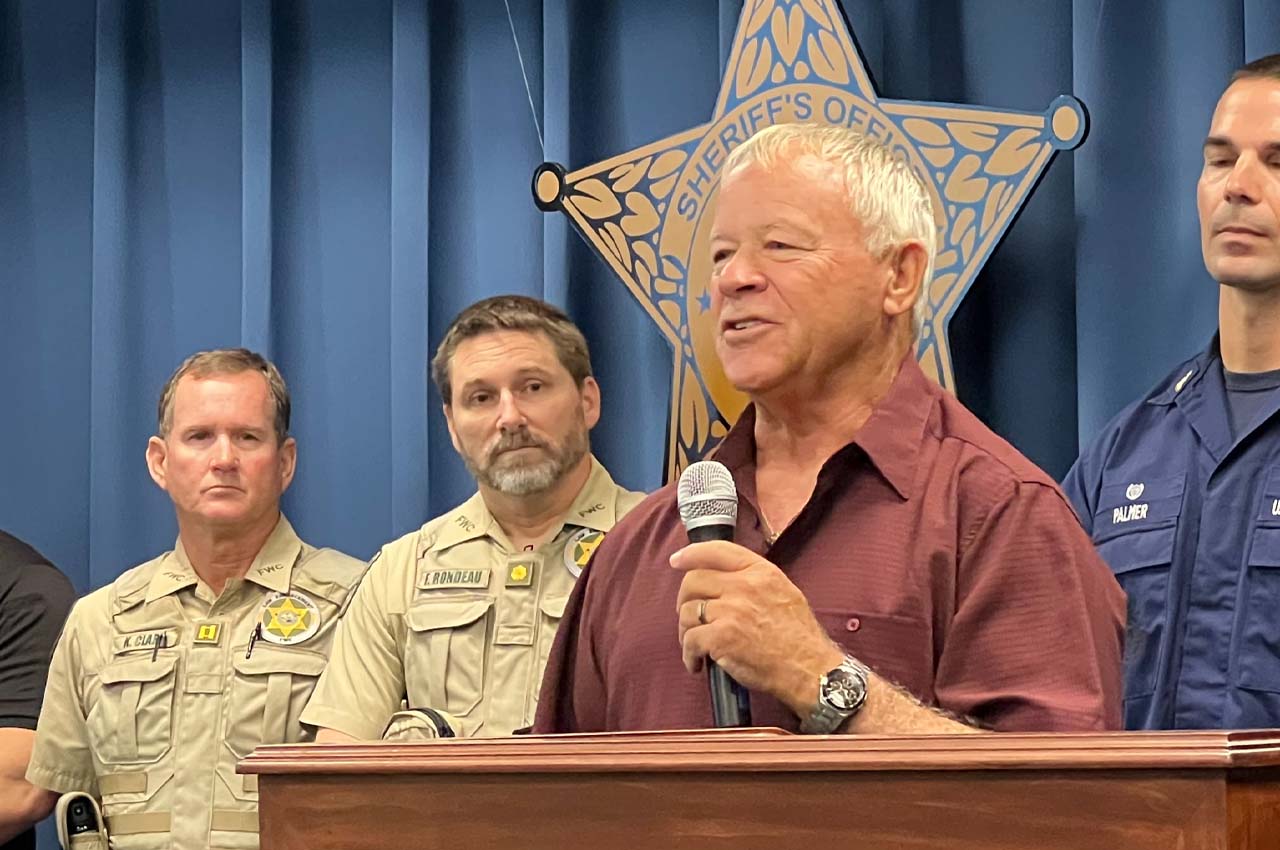 Jarvis says he wanted to change the way people viewed Destin and what they thought about the city. And for the residents, he wanted them to start thinking of ways to make Destin look good, alongside good growth and good development. He says he feels like he's been able to accomplish some of what he set out to do, but that even though he won't be mayor for much longer, he will still be a prominent voice in the community.
"I can advocate from the other side of that podium," he said. "I want to see us make Destin a better place for tomorrow. There's room for some serious redevelopment and we just need to do it in a smart way."
On the subject of redevelopment, the Public Beach Buyback Initiative is something Jarvis has championed for since a meeting he had with Tourist Development Director Jennifer Adams.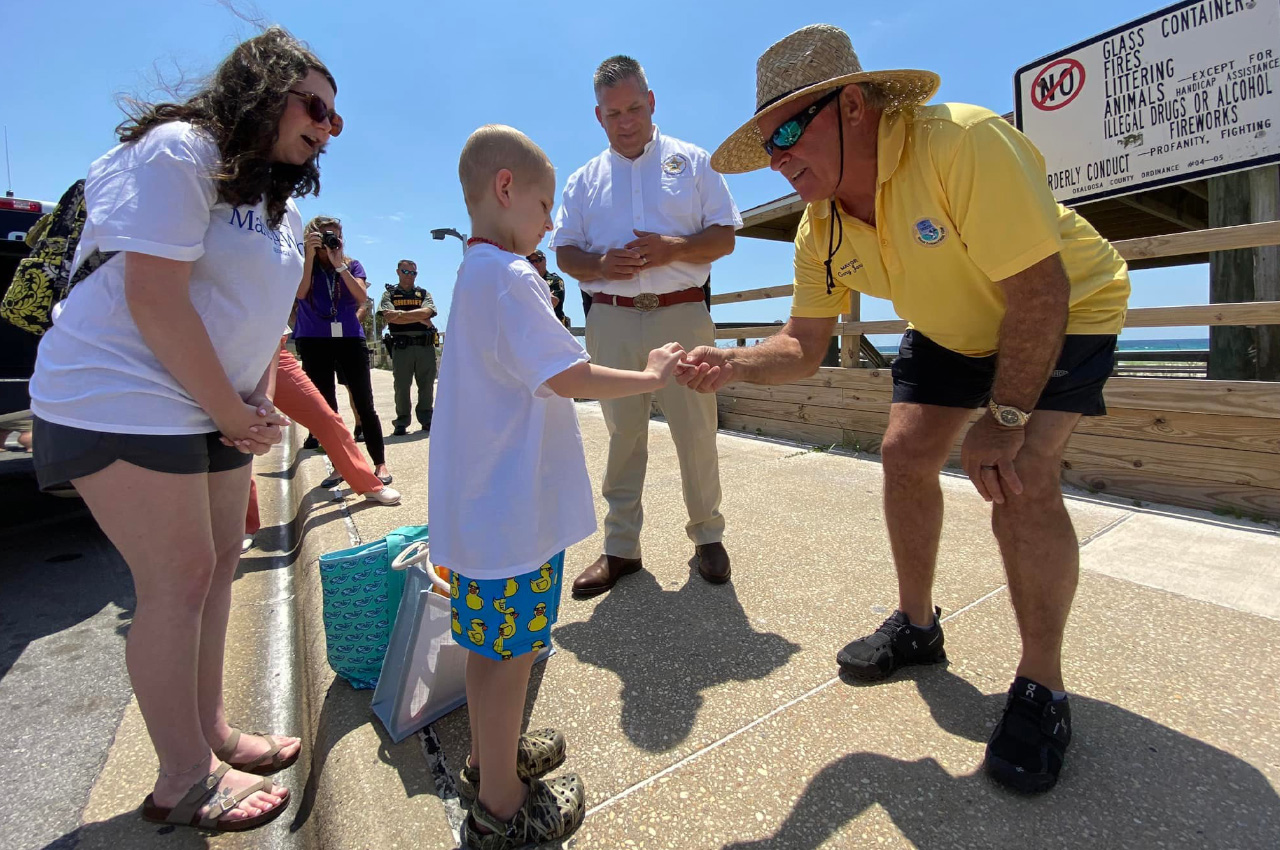 "Social media was beating us up and we were getting a bad name because people were spending $5,000-$8,000 to rent a condominium or home and they didn't have any access to the beach," he said.
During that meeting, he says he threw out the idea of just buying back some of the beach in Destin. Now, the city has expanded the Shore at Crystal Beach and will be adding more public beach at Tarpon Beach.
"When you talk about buying beach access for all generations, it wasn't just for the tourists, it's for the people that live here too," said Jarvis. "I think that's pretty dang special and we're not done with that either."
As he prepares to move out of his role as Mayor, he says one thing he won't give up on is advocating for more public beach access.
"Beach access is the locomotive that feeds this engine," he said. "The reason we have one of the lowest ad valorem tax rates in the state is because of the 6% bed-tax. When you provide that public beach access, that enhances tourism, that enhances our tax base, and that allows us to buy other things long-term because that motor will never quit running. That's what was about to happen before the buyback initiative."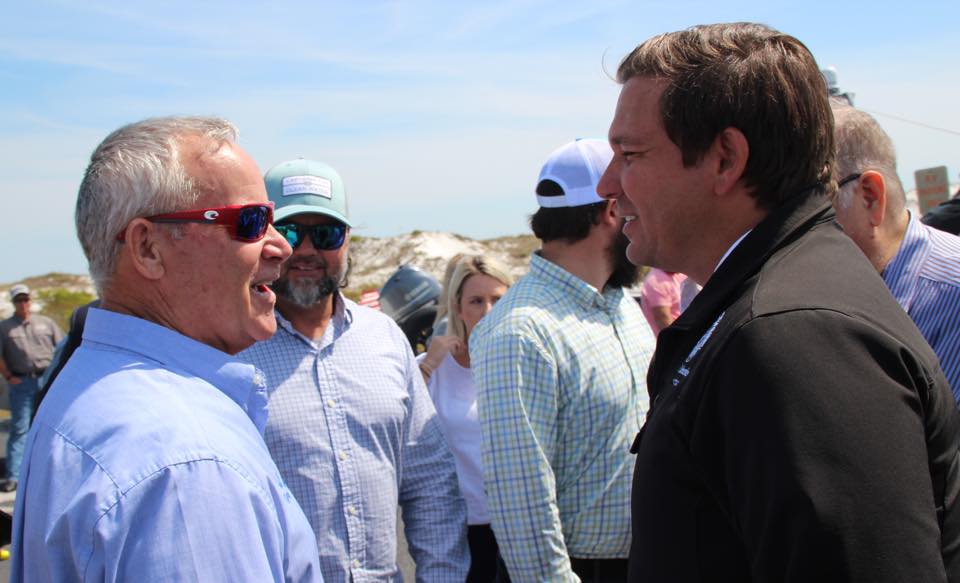 Aside from more beach access, Jarvis remains passionate about developing a City Center, seeing the utilities undergrounded, and finishing the Crosstown Connector.
"I really want to see us re-develop initiate a City Center," he added. "That's been a high priority for me. I've talked about moving our community center to the middle of town and doing something to initiate growth in our CRA district."
When asked what he has enjoyed the most about his role as they Mayor of Destin, Jarvis didn't point to press coverage or special appearances. He pointed to something that only those who follow local government would actually notice…
"When I first became Mayor, I realized there was a lot of mistrust between the council and the city staff, and I went through a couple of city managers," he explained. "Being a former wrestling coach and an A-type alpha dog charter boat captain, I enjoyed standing in the gap between the city council and the staff and reminding everybody what the rules of engagement are supposed to be and how, as a team, we ought to work together in a common way."
Jarvis feels like the trust and the working relationship between the city council and staff is 10 times better than it ever was.
"I think a lot of staff members wish I wasn't not going to be the mayor because of that, but I think the table's been set," he added. "Whoever gets elected next can fill that role and maintain that level of trust between the staff and city council."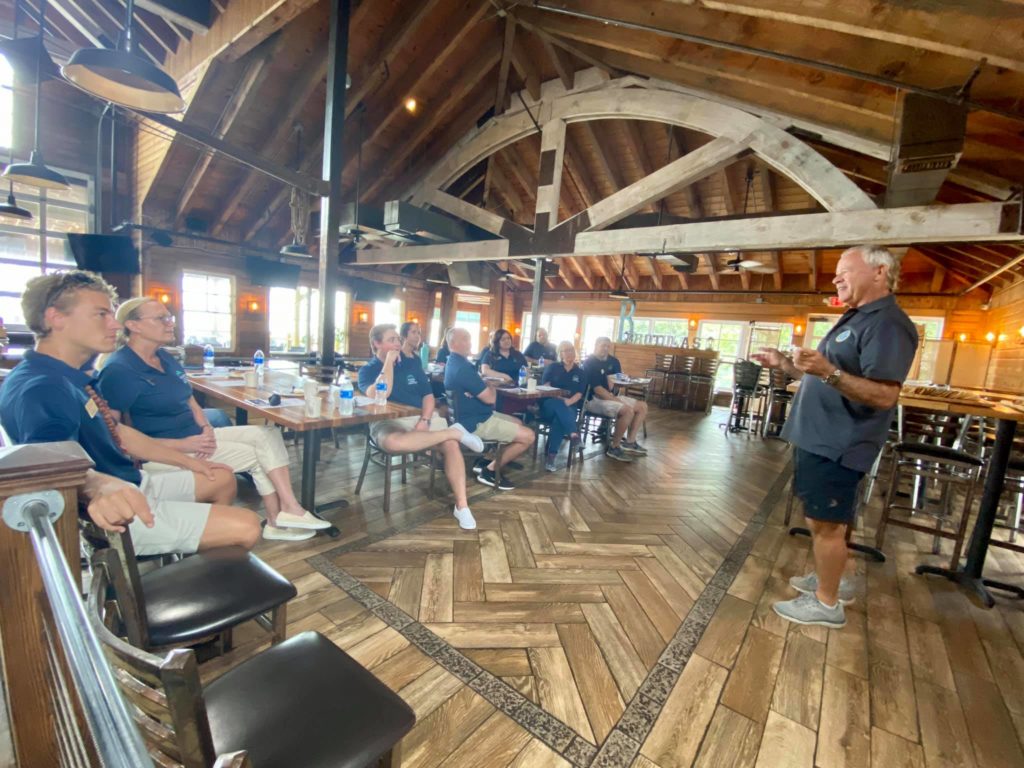 "I didn't run for mayor to be called mayor…"
As he prepared for his final council meeting on the dais, Jarvis says that while he didn't run for mayor to be called Mayor, he will miss representing the city from that standpoint.
"Most of the time, I never gravitated towards the title of Mayor, I still kept answering my phone as Captain Gary Jarvis, because that's who I am," he said. "Being Mayor was an opportunity for community service and that's the part that I'll probably miss. If there's a crisis, you get the calls for TV and news, but I tried to always put on a good face for Destin."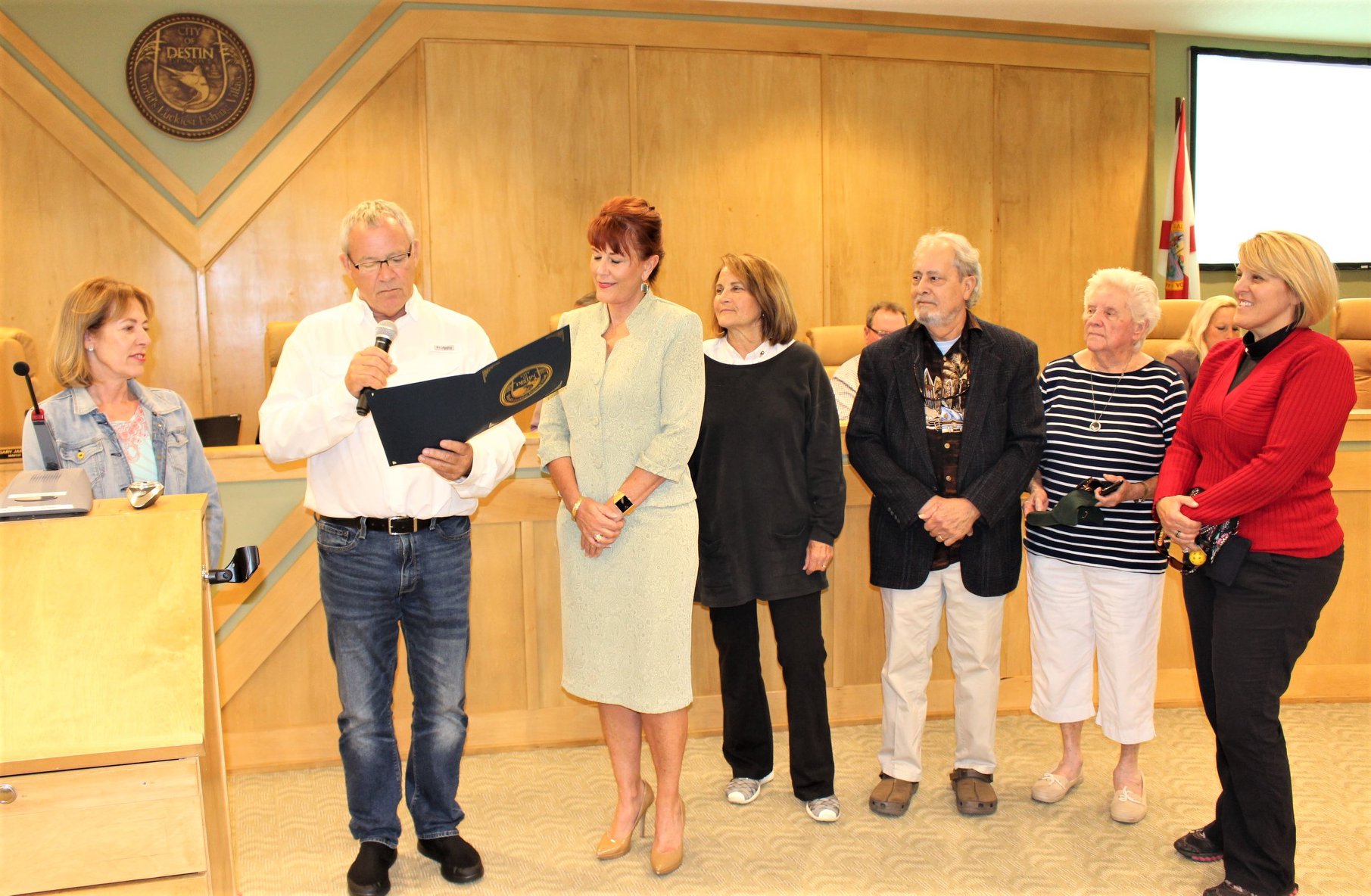 Now at the age of 66, he says he's ready to go do something else and is going about it just as he has always done in his life…
"I've started organizations, I've coached little league, and I always do it for four or five years, and then I pass the baton on to someone else so that organization doesn't get stale," he said. "I think I did exactly what I set out to do, as far as setting the table for the next person and the next council to have success."
As he looks around at the future of Destin, he looks to the younger residents to continue to step-up, be involved and make a difference in the city.
"If you're not involved in setting the menu, you'll soon find yourself on the menu. And that's usually not a very nice place," he said. "If you have great ideas, if you have some skill sets, if you have some thoughts that will make life and the community a better place to live, then you need to engage and utilize your skills and your ideas help the people around you."
As for what's next for Captain Gary Jarvis? He'll be doing the same thing he was doing during our entire interview for this story: Hunting!
"Right now I'm hunting, so I'm happy," he said.