The Fort Walton Beach Fire Department announced the retirement of Battalion Chief DJ Stone this week, who just completed his last 48 hour tour.
Chief Stone has been with the City of Fort Walton Beach Fire Department for the past 22 years.
He spent the first 8 years as a Firefighter, then 3 years as a Driver/Engineer, another 8 years as a Captain and now the last 3 years as a Battalion Chief.
"This decision was not an easy one," said Chief Stone in a social media post. "After 22 years at FWBFD, I felt like this was an opportunity that God has presented to me and my family."
Throughout his career with the FWBFD, Stone has accomplished many feats including assisting with apparatus specifications, testing and implementing some the equipment and tactics the department currently uses, as well as how to apply these tactics to save lives.
"FWBFD is a special place and has given me a great career working with some of the very best in the 850," he wrote. "The men there have molded me into the fireman, brother, husband, dad and person that I am. The experiences over the span of my career have been invaluable. I am forever grateful for every minute. I wish the brothers only the best in the future."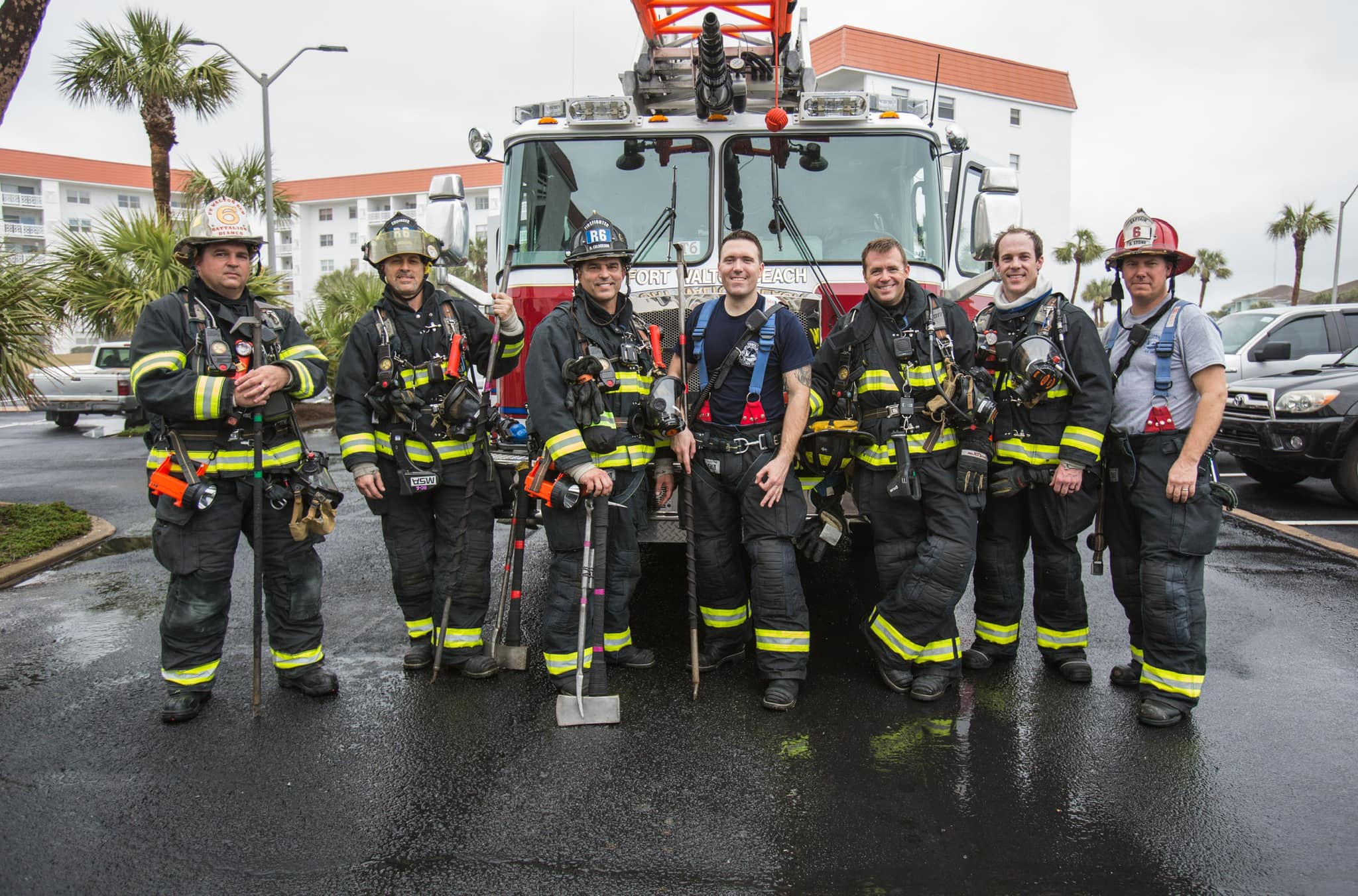 Chief Stone will be retiring from the City of Fort Walton Beach Fire Department, but not from the Fire Service. Stone has accepted an offer of employment with South Walton Fire District (SWFD) as the new Division Chief of Training.
"It's time for a new chapter with an organization that I've known of and admired my whole career," wrote Stone. "I am excited (and slightly terrified lol) for this new job opportunity and the experiences that will come with it. SWFD is doing BIG things and I am very lucky to be a part of that future!"
"Thank you to Battalion Chief DJ Stone for your years of service to the City of Fort Walton Beach, the surrounding communities, and the visitors of our area," wrote the FWBFD in a statement. "We will miss you, Sir, but you know the doors will always be open for you. Best of luck and wishes on your new chapter in life."