On the morning of Sunday, January 29, 2023, Choctawhatchee High School announced the passing of beloved educator, Mrs. Kay Brock.
Mrs. Brock was a mentor, role model, and educator who touched the lives of countless students and staff members during her 32 years at Choctaw. In a tribute on Sunday morning, the school wrote on their Facebook page that her "fingerprints are all over Choctawhatchee High School and so many who walked our halls for the last 32 years."
"Our school will not be the same without her smile, knowledge or willingness to help others even when it wasn't convenient for her," the tribute continued.
In October 2022, Mrs. Brock was named "Teacher of the Year" at Choctaw and was recognized for her dedication and commitment to her students. She was pictured here with Principal Michelle Heck, beaming with pride and joy.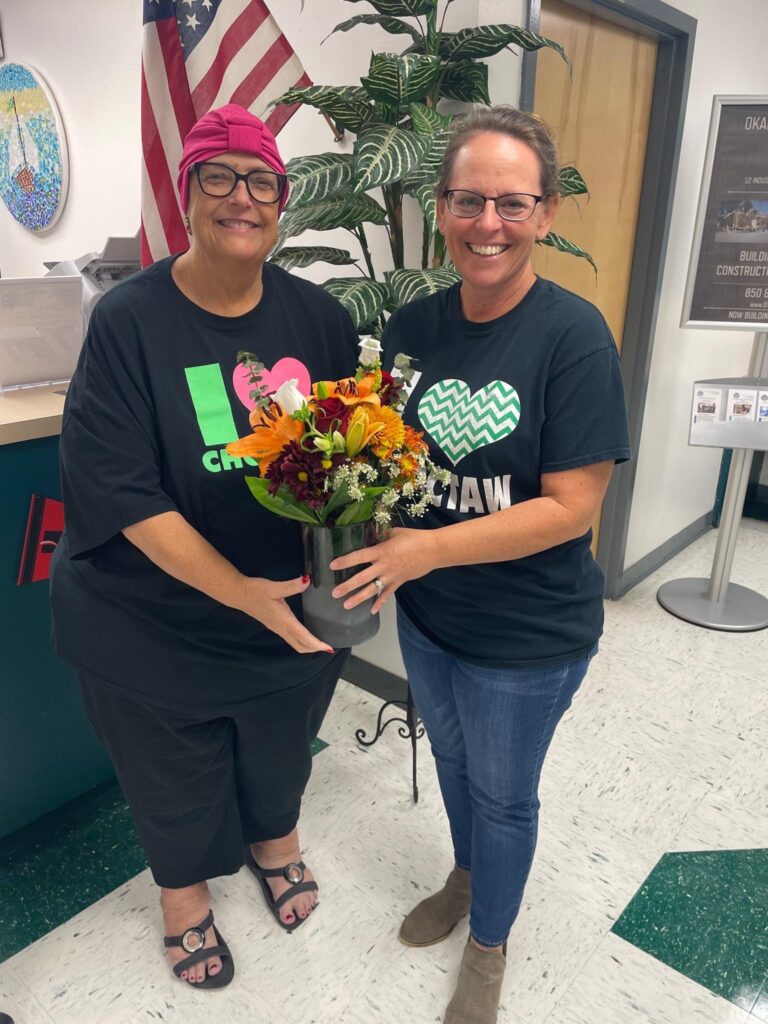 Mrs. Brock's impact extended beyond the classroom as well. Coach Frank Beasley wrote about her this morning, stating "I could go on and on. WE LOVE YOU MRS. BROCK! Your legacy will live forever! As you used to say to me often, 'It's another day in paradise Coach', may you go Rest in Eternal Paradise."
Okaloosa Superintendent of Schools, Marcus Chambers, expressed how much of beloved member of the Choctaw community Brock was, and how she selflessly gave her all for her students.
"For 32 years, Mrs. Brock served the students and families of Choctaw with an unwavering commitment and passion that impacted the lives of so many," he said. "She is the epitome of an educator and she will be sorely missed. My heart goes out to Mrs. Brock, her family and the entire Choctaw community."
As the Choctaw community mourns the loss of Mrs. Brock, there is no doubt that her legacy will live on through the countless students and staff members she touched throughout her career.