On Wednesday night, the Choctawhatchee High School Indians triumphed over the Paxon School For Advanced Studies Golden Eagles with a final score of 19-12 during a semifinals match.
The game was part of the 2023 FHSAA Flag Football State Championships – 1A FHSAA Girls Flag Football tournament.
The game kicked off with Paxon taking the lead in the first quarter scoring 6 points. However, the Indians would quickly take the lead scoring 7. The second quarter saw the Indians increase their lead with 13-6, and they continued their momentum into the third quarter with a score of 19-6. The Golden Eagles fought back in the final quarter, but it wasn't enough to close the gap, leaving the final score at 19-12.
Freshman quarterback Diaris Morales played a vital role in the Indians' win, completing 15 out of 24 pass attempts for a total of 257 yards, which included three touchdowns and one interception. Morales' longest pass was a whopping 65 yards.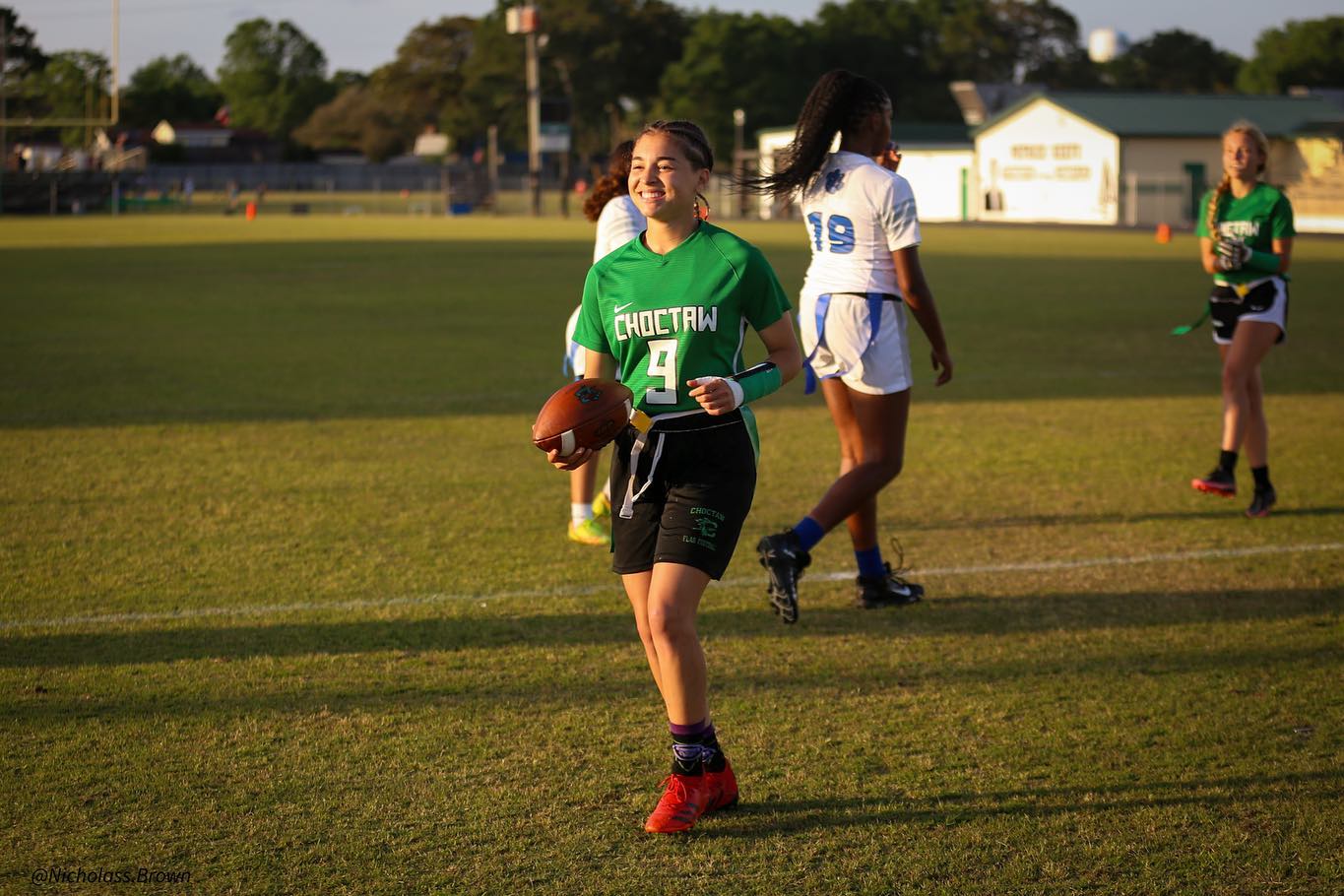 When it came to rushing, junior Lauren Bage and Morales led the team with 36 and 56 yards, respectively. Bage also contributed defensively, recording nine solo tackles and one sack for a total loss of four yards.
Trinity Thomas, another junior, also made an impact defensively, with four tackles and a sack that resulted in a seven-yard loss.
The Indians' receiving game was also on point. Morgan Grace, a junior, was a standout, catching five passes for 55 yards and scoring two touchdowns. Freshman Khamauri Hardy made her mark with a 65-yard reception and one touchdown in the first quarter.
Defensively, the Indians displayed their prowess with two interceptions, one each from Morgan Grace and Khamauri Hardy, and six pass deflections. Natalie Edwards and Ellie Long both had two pass deflections each, contributing to the strong defensive performance.
With this win, the Indians, now 16-2, will advance to the regional finals against Stanton, another formidable Jacksonville team, on Monday, May 8 at 7pm, at Joe Etheredge Stadium. Stanton has an impressive 17-2 record so far this season, setting the stage for an intense match-up.