The sun has set on another banner year for the Choctawhatchee High School Girls Flag Football team. The team marched all the way to the State Championship, but came up short against Robinson 32-13.
Despite the heartbreak of the loss, their record points to a remarkable season. With an impressive 18-3 record, the young team from Fort Walton Beach showed they're here to stay.
"Coming into the season, there were some unknowns for us," said Head Coach Jim Bay, "We lost seven starters who went on to play at D1 and D2 schools. We had three returners and nine positions to fill."
Among the newcomers was freshman quarterback Diaris Morales, a talent from Pryor Middle School. Coach Bay said he knew the team was in good hands, it just depended on her ability to handle the varsity realm coming from middle school.
"It's a big jump and she's done incredible with that," he said. "It's been a work in progress but she's really matured towards the end of the season and stepped up."
Aside from Morales, Coach Bay knew he was in good hands with leadership with Morgan Grace and Trinity Thomas. Kaitlyn Eisenberg was also a key component this year as the only senior on the roster.
"We lose one spot this next year with Kaitlyn Eisenberg, who is a two-way player," he noted. "So as we were moving forward into the season, we had to get a feel for what we needed to work on and we had a lot of growth."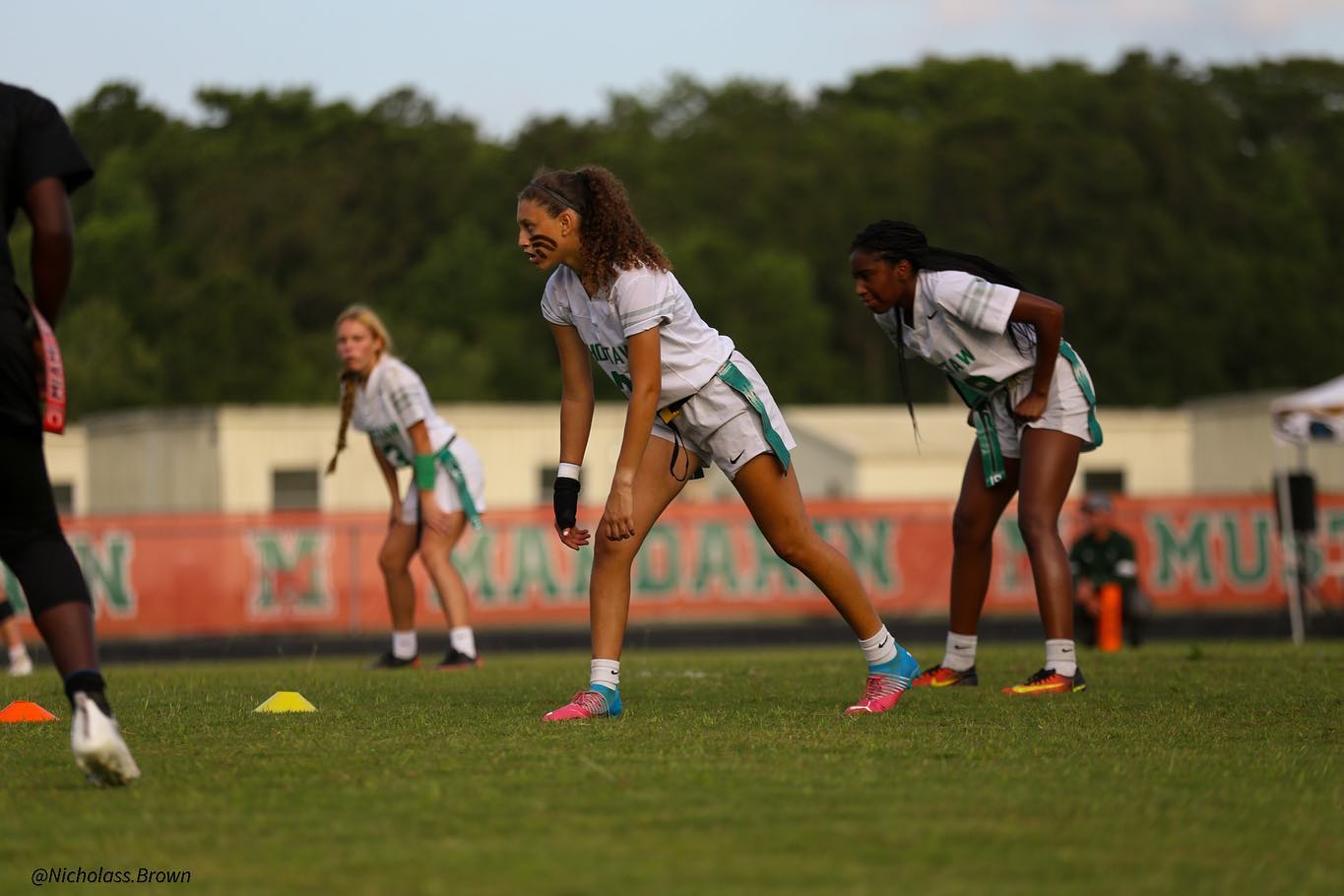 There was some early doubt in the season when the team faced a senior-stacked Pace team. Despite a loss, Bay called it a "good loss" because it let the girls understand they had a lot of work to do, yet were able to compete at this high level.
This was a turning point, fueling a long winning streak and giving the team the confidence that they could play with any team in the state.
Fast forward to the State Championships, where despite being young, the team proved they could hold their own. They had a big win on Friday, and went into the State Championship game on Saturday against a big opponent. Even though the girls lost, Bay reflected on what it meant for this young team.
"It was huge for our program," Bay said. "We've been working hard, and this has been a long journey of nine years since I started this program."
The heartwarming story of the season, however, lies beyond the games. It lies in the camaraderie, the bonds formed, and the teamwork honed in the heat of competition.
"The girls have really come together as a whole and more of a family," Bay beamed. This unity transcended their diverse sporting backgrounds, which included athletes from softball, basketball, track, soccer, and even lacrosse.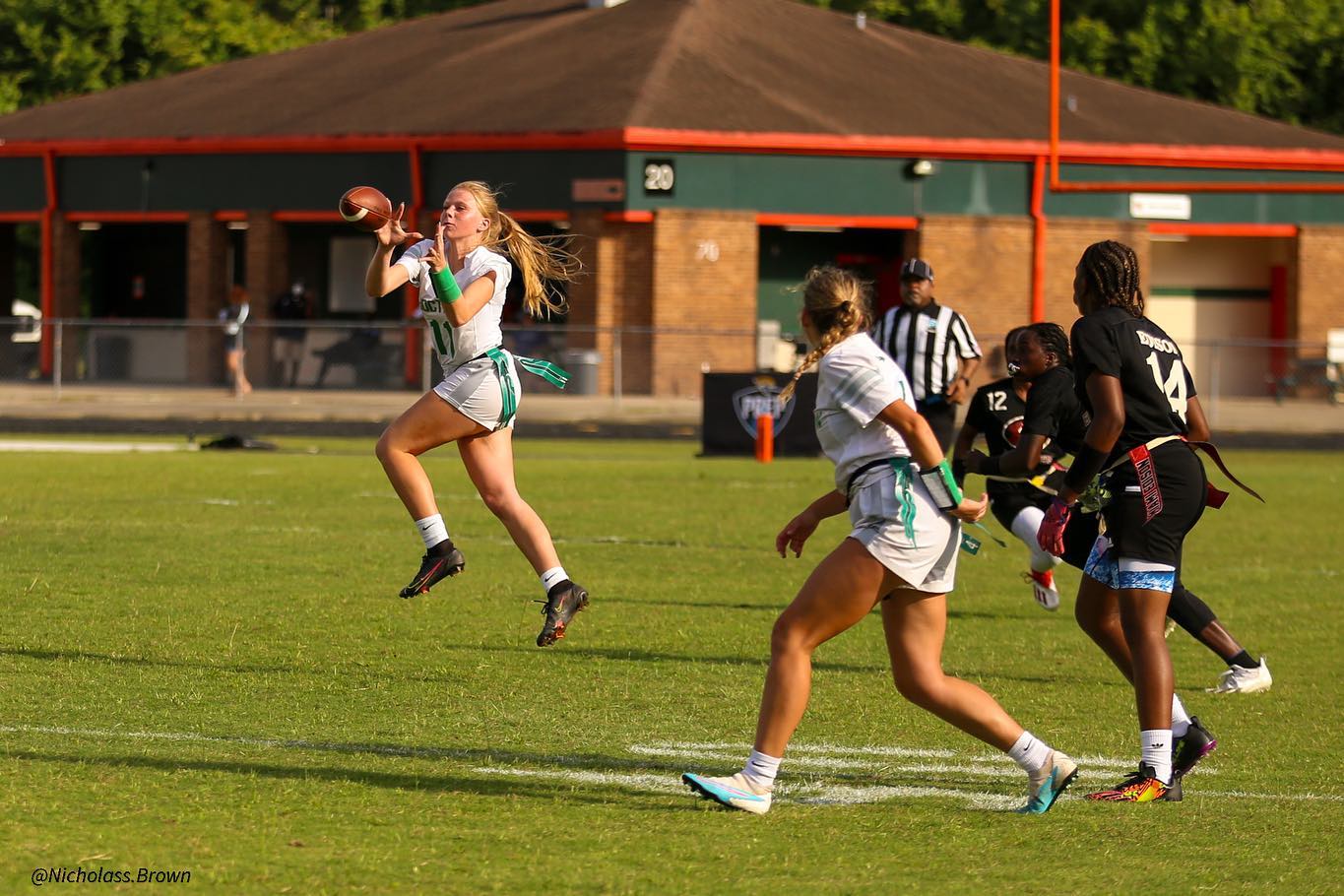 Looking ahead, the team isn't resting on its laurels. The goal is to compete year-round like the other top teams in the state, which means a summer of grinding out practices and forging further camaraderie. Coach Bay is also keeping an eye on a fresh crop of girls from his two feeder middle schools that he believes will make a significant impact on the team next season.
"We have a couple of players that are on the watch list who can be impactful next year," said Bay. "So even for the girls that had positions this last year, they're going to feel the pressure of these young girls coming up and wanting positions and they're going to be hungry."
It's clear the team's trip to the State Championships has fueled a hunger for more. "Getting to the state finals again has to be earned," Bay emphasized. "Every year is a new season and nothing is a given."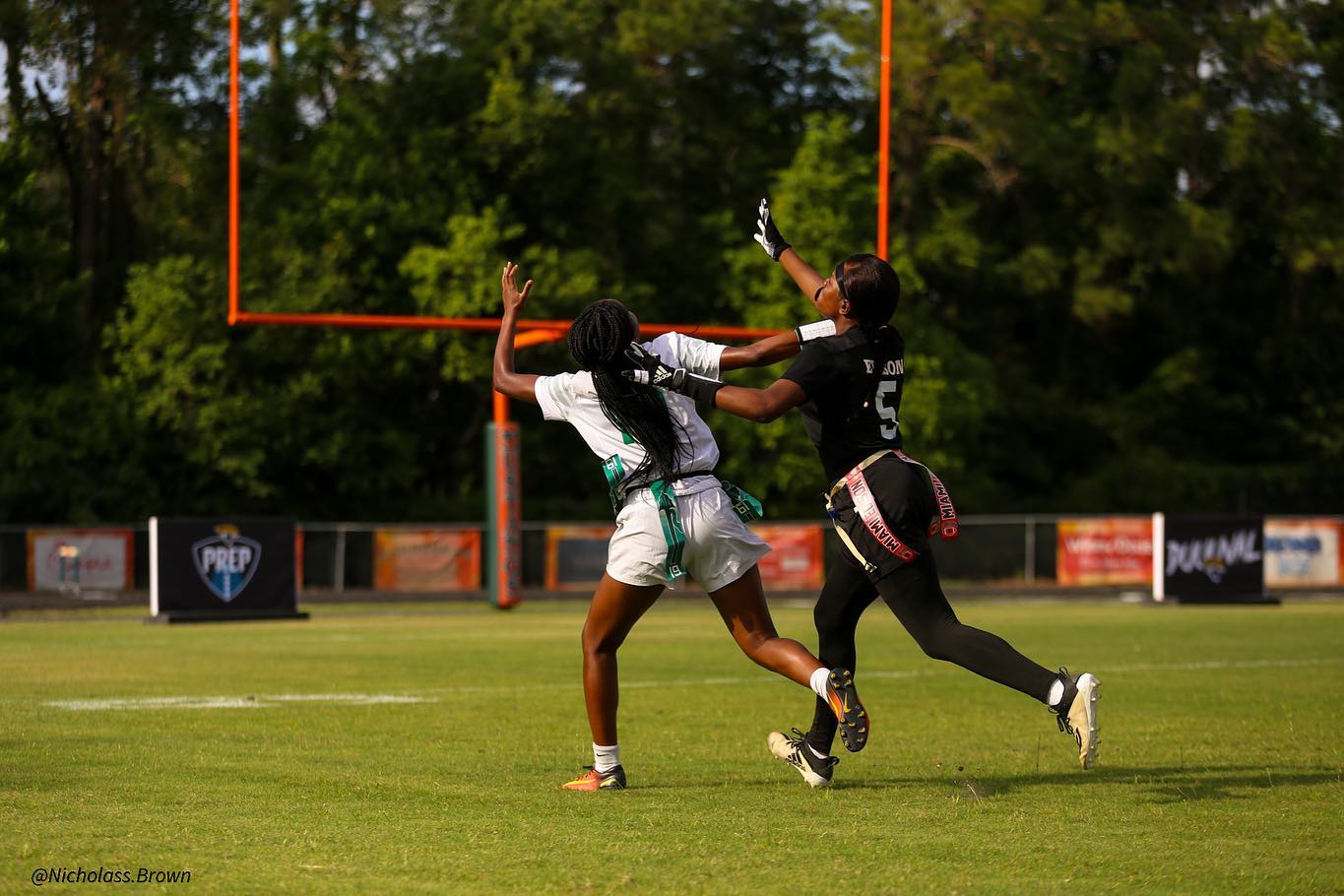 Flag football has come a long way since it began at Choctaw nine years ago. The community has taken to it, the girls love it, and Bay himself has been rejuvenated by the enthusiasm of the talent coming up.
Wrapping up the season, Bay couldn't be more proud of his girls. "I'm so proud of these girls this year," he shared. "From how they performed and competed, to just battling every game, and they had fun doing it."
Yes, the season ended with a loss, but this tale is about more than just the scoreboard. It's a tale of growth, resilience, and unity. It's a tale of a group of girls who believed in each other and gave it their all.
The Choctaw Girls Flag Football team will be back. They'll be training over the summer, and working throughout the year. Their sights are set firmly on that State Championship, and as they showed this year, they should never be underestimated.
After all, as Coach Bay's motto for the year states, they always aim to "be the one" – first in line, first team in the district, and the first in state.