This local high school band coverage is made possible thanks to Realtor Lisa A. Norton! Support those who support our local news coverage!
For Leah Price, playing the clarinet started the summer before her 6th grade year. However, this was actually not the instrument she had originally intended to play.
"I really wanted to play the flute, but I could not get a sound out at all," said Price. "I immediately made a sound on clarinet, and my family already owned a clarinet because my mom played in high school, so it was a logical choice."
As Leah would soon find out, that logical choice would work in her favor has she made All-State for the first time in 8th grade.
And while many students begin to wind down school work and activities in May, that's when Leah gets to work.
"I begin my preparation every year as soon as the All-State etudes are released around May," said Price. "I work them up to tempo and beyond, and with the help of my private teacher, Ms. Thiele, I eventually add some extra musicality to them. I practiced my scales intensely in the first three years I tried out, but as they became more habitual, I dedicated more time to mastering the etudes."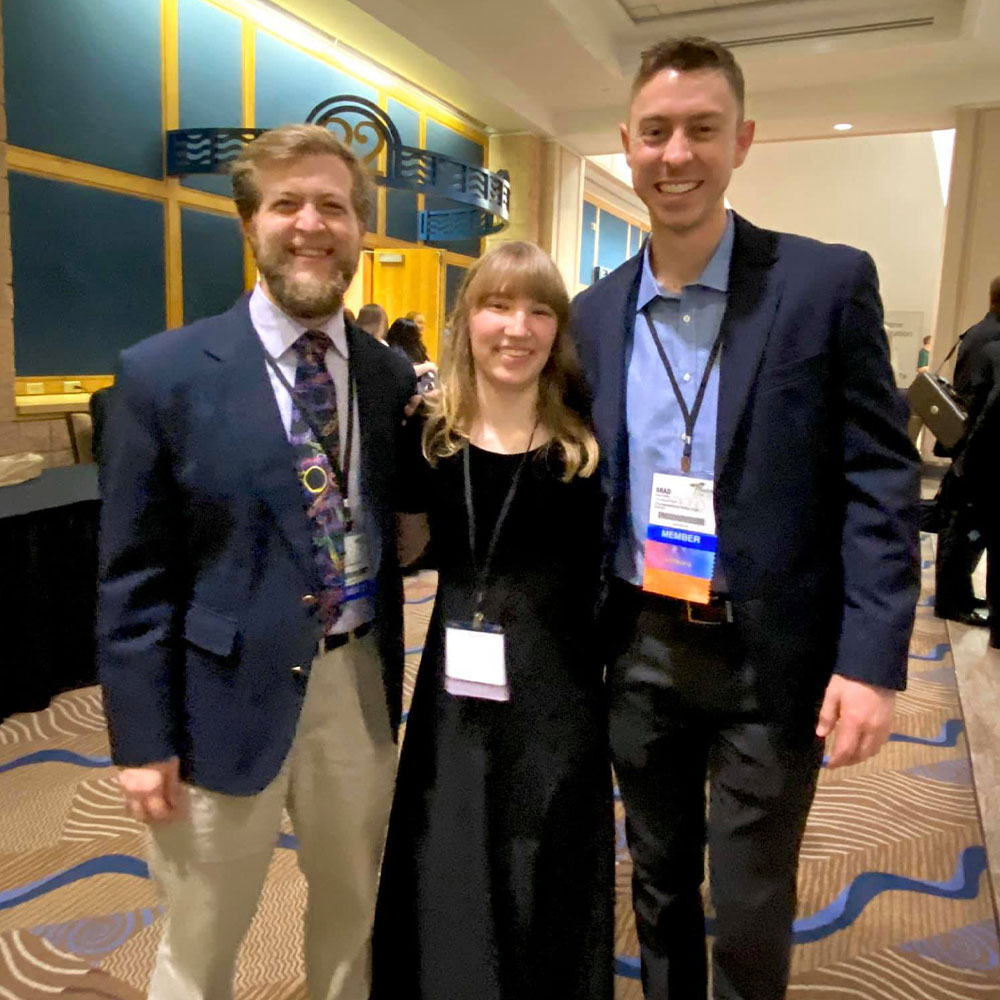 Since Leah's 8th grade year, she has made All-State a total of 5 times and she is one of the top two clarinet players in the state. Here's a quick rundown of her accomplishments:
5x All State Student (8th grade-12th grade)
Lead Keys in Jazz Band for four years
Principal clarinet of Choctaw Symphonic Band for three years straight
National Merit Scholarship semi-finalist.
International Baccalaureate student
3x High School All-County Clarinetist
Principal Clarinet for County in 2020
When asked "what does it mean to you to be labelled as one of the top clarinet players in the state?", Price replied:
"I am ecstatic! When I first started playing clarinet, I never dreamed that I would make it this far. I probably wouldn't have if I hadn't met Ms. Thiele. My embouchure was a mess when I first started playing, and if Ms. Thiele hadn't helped me get better, I would likely be stuck in the same place I was then. This label serves a symbol of what all my hard work and invaluable guidance has culminated into."
For Choctaw's Band Director Brad Parks, he couldn't be prouder.
"It is a huge honor to have a top clarinet in our ensemble," said Parks. "It is a full team effort to receive those kinds of honors and recognitions. She is well supported at home with her family, with her private lesson teacher, her teachers here at Choctaw, and her friends in band and other classes. Seeing Leah achieve the status she has through her All-State auditions is so rewarding for Leah, our band program, and all the people who support her."
"She has made significant progress over the years, although she was very capable and well ahead of what we expect from our incoming freshman class. Leah devours anything we put in front of her. I haven't seen anything she cannot play or is unable to work up. Through her progress she has also motivated other students to improve and it's so great to see students leading other students. She has done a fantastic job of leading by example."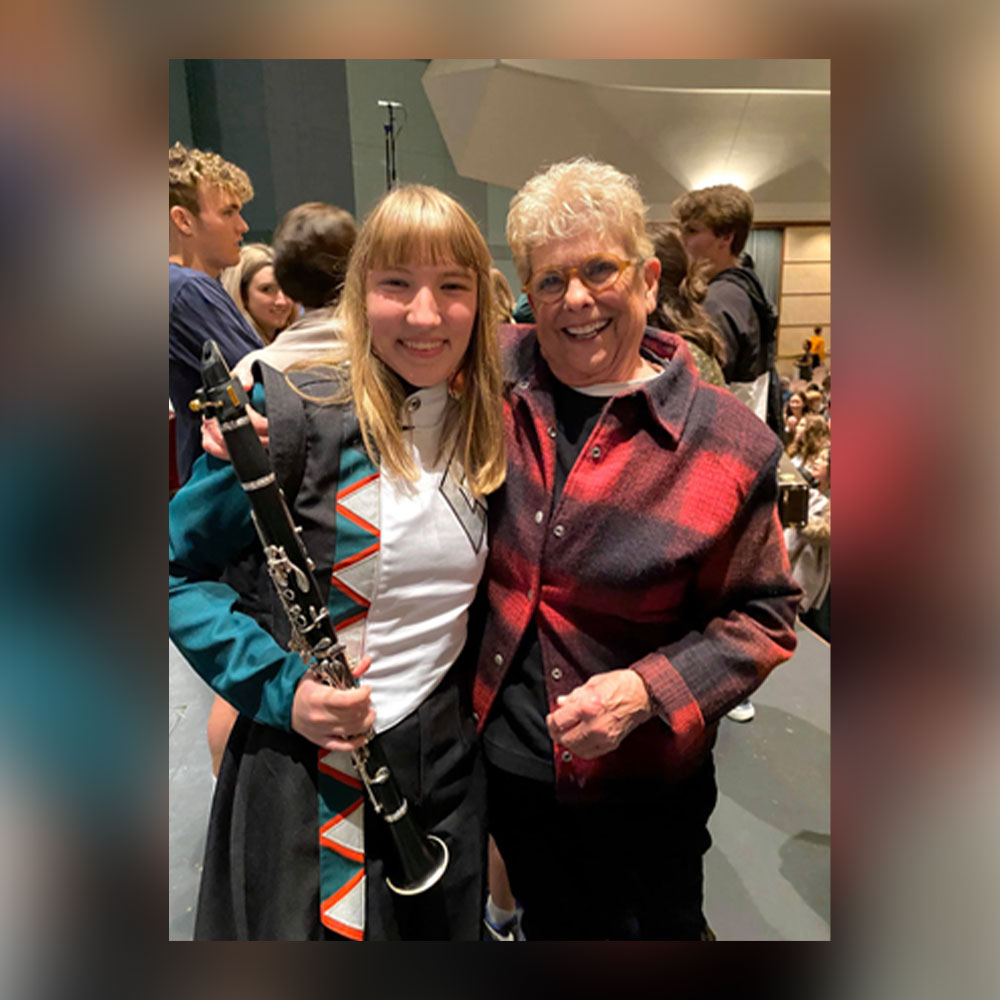 "I was never very social or outgoing before joining band…"
Aside from providing a means to explore her musical talents, being part of her high school band has allowed her to grow personally.
"What I love most about being in band is how easy it is to form connections," continued Price. "I was never very social or outgoing before joining band, but now that I've found friends through our similar interests, I feel like I've really come out of my shell. I especially love meeting new people at honor bands or marching competitions. We can always share a laugh or even teach each other something new."
According to Price, her experience at Choctaw has been the best four years of her musical life.
"Being in Choctaw's band has kept me sane with the chaos not just of this last year but my academic life in general," she said.
As we saw during marching season this past year, all of the high schools across the county had to dramatically shift their programs that included no on-field marching performances.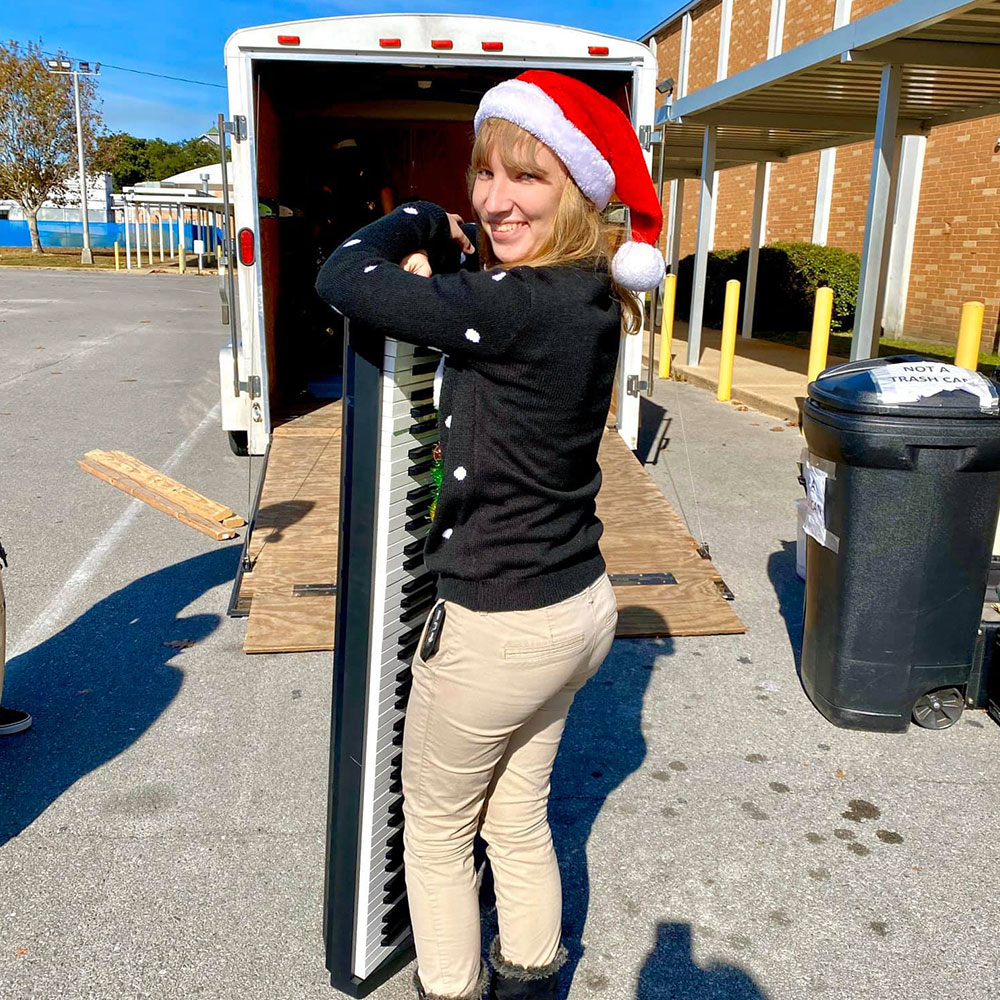 "Despite concert season being my favorite time of the year, I will miss marching season the most whenever I graduate," said Price. "I still plan to march in college, but no place marches like Choctaw. The shows have such impactful meanings, and the feeling of exhilaration I get from the applause at a marching competition is unparalleled. I'm sad I missed this feeling this year and will have to graduate without feeling it again, but I am thankful for the three unforgettable shows I had the opportunities to participate in.
As for college, Leah plans to double major with one being a Clarinet Performance degree and the other being STEM-related.
"My plans right now are to go to FSU for my undergraduate degree and then either Northwestern, Indiana, or Michigan for my graduate. While at FSU, I want to try out for Marching Chiefs as well. My ultimate goal is to be a clarinet professor."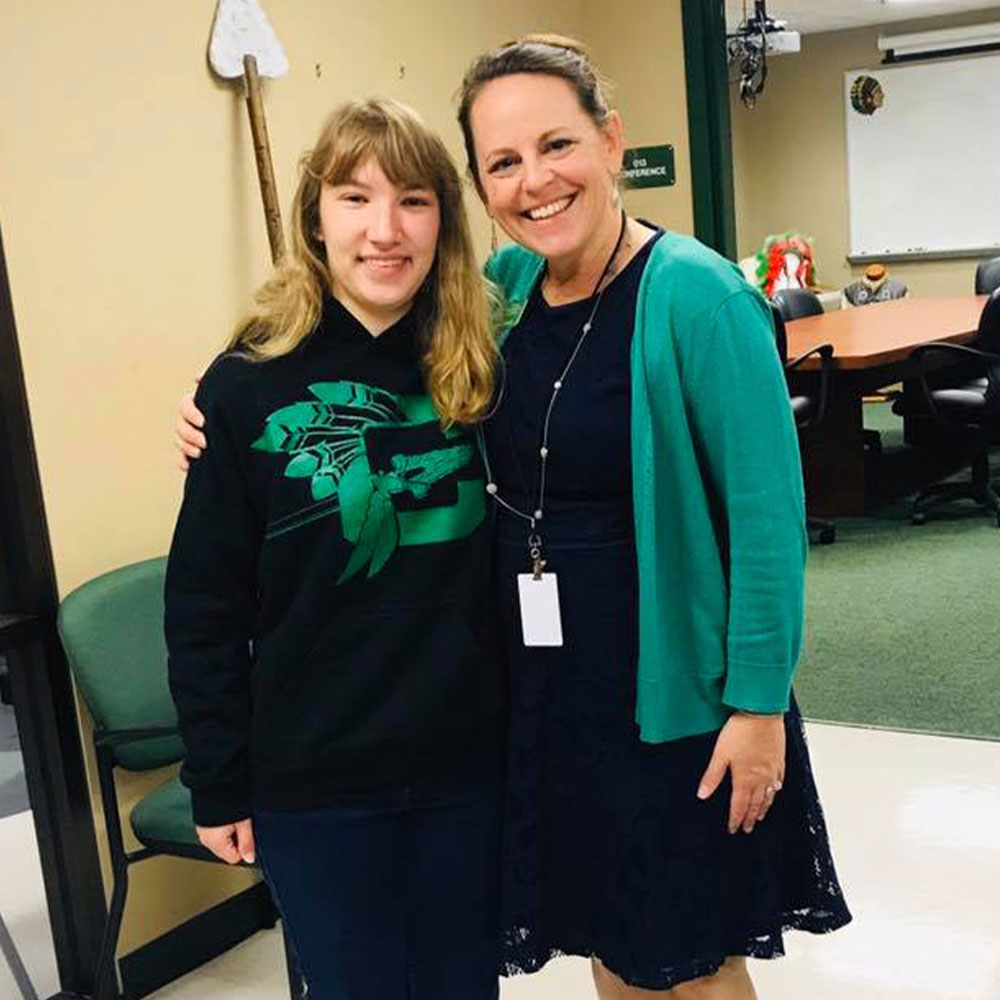 But before she heads off to Tallahassee, there is still much to accomplish for this school year.
"One of my favorite moments with Leah was seeing and hearing her take on her solo and duet in our marching show from the Fall of 2019," said Director Parks. "But I have a feeling that this spring we'll have another standout moment with the concert music we're preparing. She has a few solos she'll play in March and April and I think it will be a very special way to finish out her high school band career."
And concert season is exactly what Leah looks forward to every year, mostly because of the level of difficulty of the music.
"Concert music, especially this year's, pushes my musical ability," she continued. "Music is part of what defines my identity, and I could not imagine my life without it."
This local high school band coverage is made possible thanks to Realtor Lisa A. Norton! Support those who support our local news coverage!