In a collaboration between one of the nation's largest developers of affordable housing, Housing Trust Group (HTG), and AM Affordable Housing, a non-profit founded by NBA Hall of Famer and Miami Heat legend Alonzo Mourning, the construction of Princeton Grove has commenced.
The new $23.5 million affordable housing community is designed to cater to seniors aged 62 and up, along with senior veterans of the armed services in the City of Crestview.
The apartments at Princeton Grove will be reserved for income-qualifying residents who earn at or below 22, 30 and 60 percent of the area median income (AMI), with rents ranging from $363 to $1,188 per month. Additionally, the developer has committed to a minimum of five apartments for veterans who meet the same household income and age criteria, as veterans are an integral part of this area.
The property is scheduled to open in Fall 2024.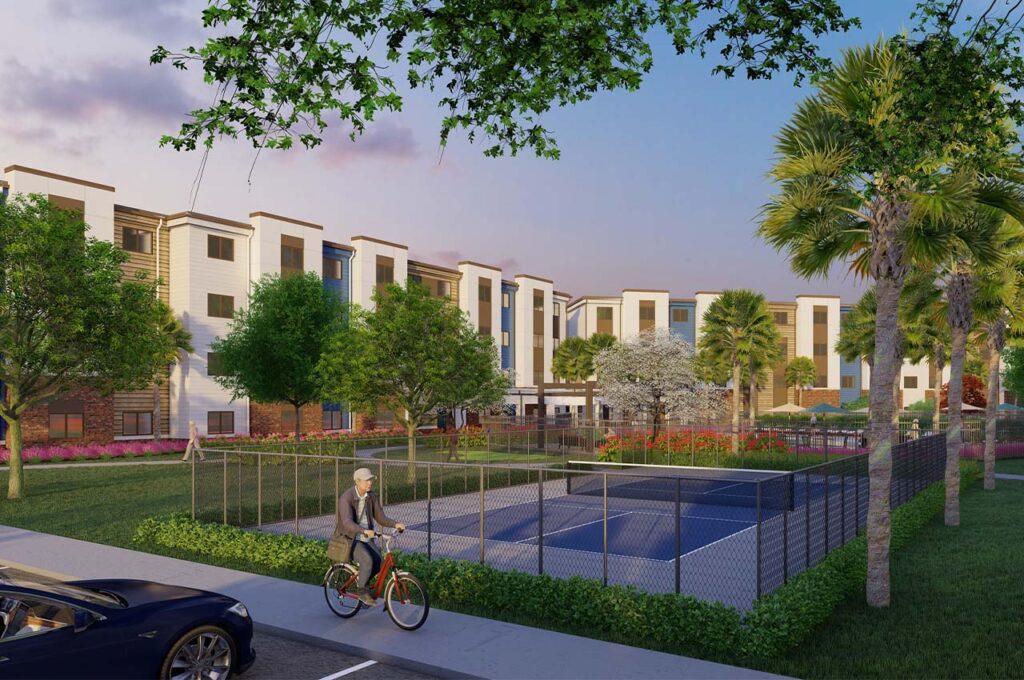 Princeton Grove marks the seventh affordable housing collaboration between HTG and non-profit AM Affordable Housing, with other joint ventures including the award-winning Courtside Apartments in Overtown, Miami in 2016, as well as the recently completed Shoreline Villas community in the City of Fort Walton Beach.
"The demand for housing in the Florida Panhandle has never been greater," said Matthew A. Rieger, President and CEO of HTG. "Princeton Grove supports the City of Crestview's 2020 master plan goals by creating more affordable housing, creating safe and attractive housing, giving residents access to a multitude of recreational and lifestyle amenities, giving the community a say in the development scheme, and by creating a property with excellent curb appeal that enhances the overall character of the surrounding area."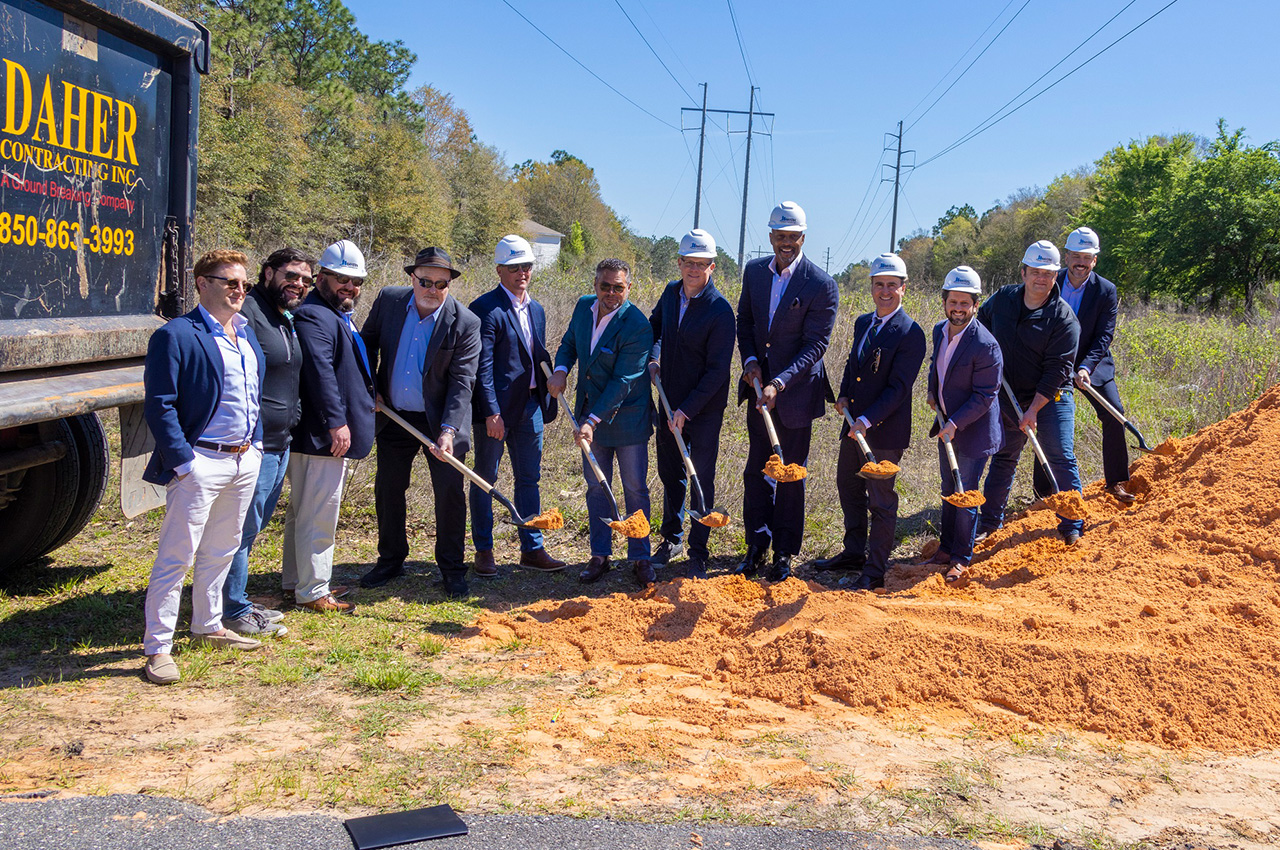 Located at 475 Aplin Road in Crestview, Princeton Grove will be a four-story community offering a mix of one- and two-bedroom units. Amenities will include a clubhouse, a state-of-the-art fitness center, pickleball court, putting green, media room with computer stations, resort-style swimming pool, and dog park.
In-unit amenities will include Energy Star®-rated appliances and granite countertops. Princeton Grove will also be National Green Building Standard certified.
The project team for Princeton Grove includes general contractor Bayern Construction, civil engineering firm Choctaw Engineering, architect and interior design from PQH Group, and landscape designer BDG Booth.
The funding sources for Princeton Grove include:
$9.1 million in 4% Low Income Housing Tax Credit equity syndicated through Truist Community Capital
A $14 million construction loan from Truist Bank, along with three more loans from Florida Housing Finance Corporation: a $8,550,000 State Apartment Incentive Loan (SAIL), $600,000 Extremely Low Income (ELI) loan, and a $654,000 National Housing Trust Fund (NHTF) loan.
In addition, it received a $7.45 million Freddie Mac loan through Grandbridge Real Estate Capital.