Starting Friday, May 6th, "Concerts at the Landing" officially kicks off its Spring series in Downtown Fort Walton Beach. The concerts will happen each Friday for 5 weeks, with a Fall series later in the year.
This Friday begins with Jesse & The Jets.
Concerts are from 6:00-8:00pm at The Landing.
"Come on down with your family and friends and even drive your golf cart," said City Manager Michael Beedie. "Bring your lawn chairs and blankets and enjoy the Landing Park with some great weather. Then, visit the downtown merchants when you're done."
The concert series will include a 4th of July celebration, and then starts up again right after Labor Day weekend for another five weeks in September.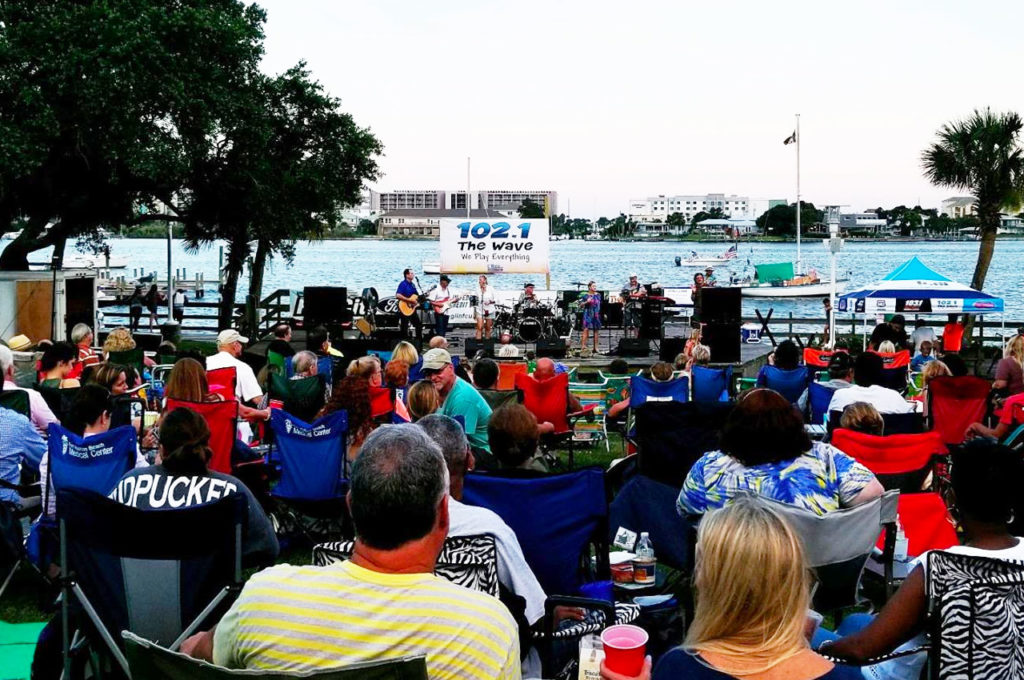 "We're hoping that in September we can have a couple of fireworks shows to end those nights as well," added Beedie.
The popular concert series started 4-5 years ago and has been very successful for the city, averaging anywhere from 1,000-1,500 people every week in May.
Local news sent to your inbox 🤝
Thousands of locals read our newsletter every morning! It's FREE and makes sure that you never miss important local updates.
After listening to feedback from residents, the city is planning on having at least one food vendor at the Landing.
"We're getting food trucks down here each week," said Beedie. "So there will be some food and drinks available, but you can also visit all the downtown merchants as well."