After years of delays, construction at The Landing park in Downtown Fort Walton Beach has officially begun!
In February, the Fort Walton Beach City Council unanimously awarded the Phase 1 construction for the Fort Walton Beach Landing Improvements to GLC Contracting, Inc. of Fort Walton Beach.
Work on Phase 1 will consist of the waterside construction that will include the seawall, boardwalk, dock and pocket beach/kayak launch.
All land side improvements, including entry canopy and band shell, will be Phase 2.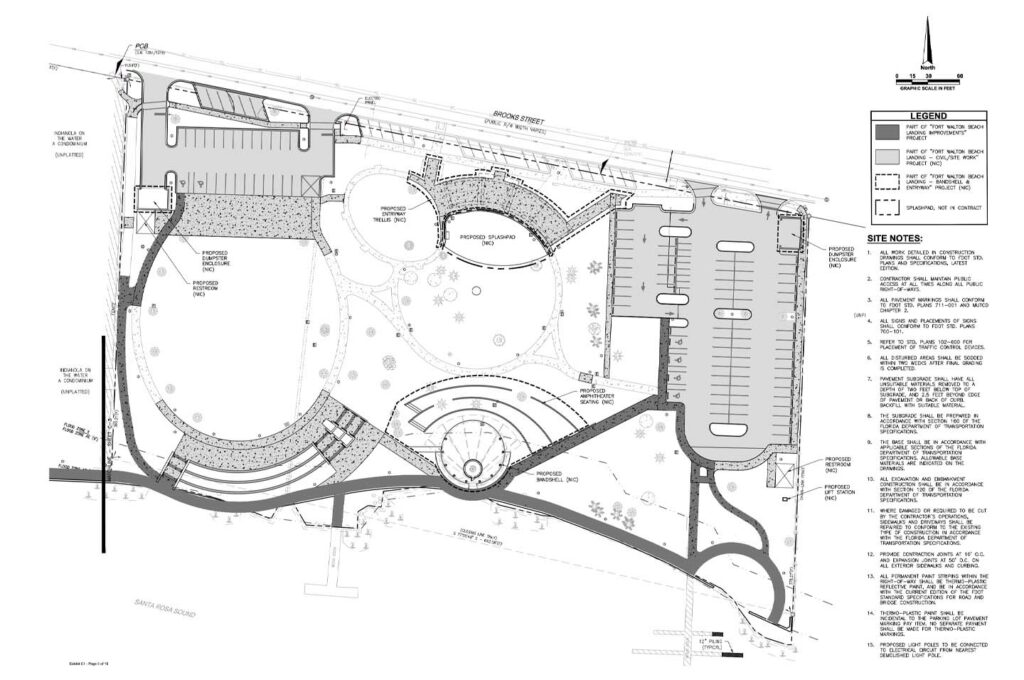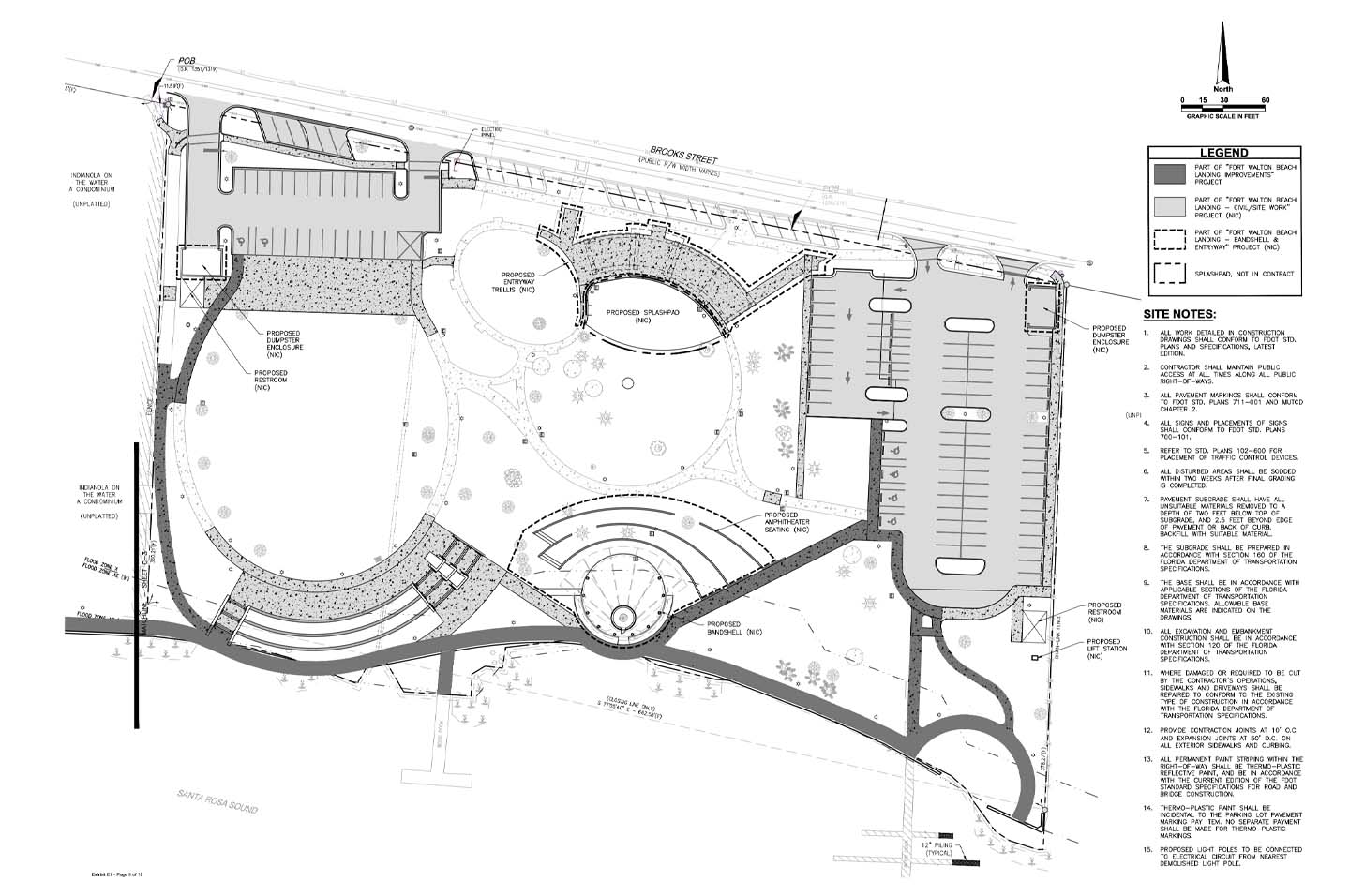 Last May, the City received the highly-anticipated permit from the Army Corps of Engineers for the Landing to construct the improvements. However, after issuing an Invitation to Bid (ITB) in September 2022, no bids were received.
The City decided to split the proposed improvements into two phases in order to encourage more participation. On October 24, 2022, the Phase 1 improvements were put out to bid.
In December, GLC Contracting, Inc. submitted a bid in the amount of $2,479,665, which was substantially more than the city was expecting when this started years back. The increase in cost was mainly due to the excessive wait time for permitting from the Army Corps of Engineers that saw material costs increase over the last 2 years.
Local construction company Property Image Marine is handling all of the dock work and sea wall construction.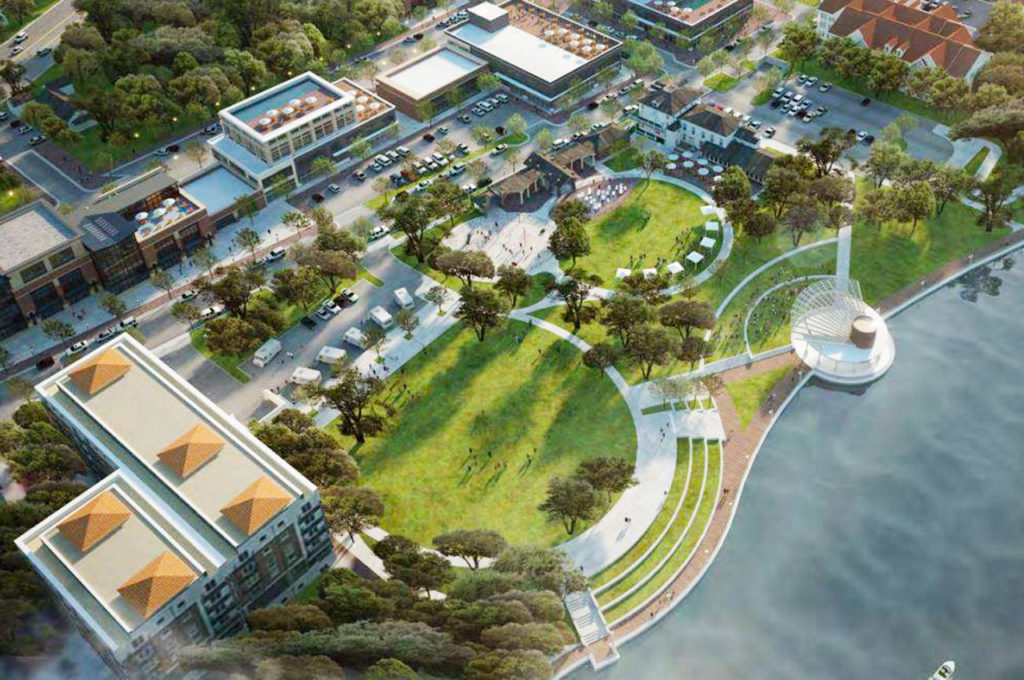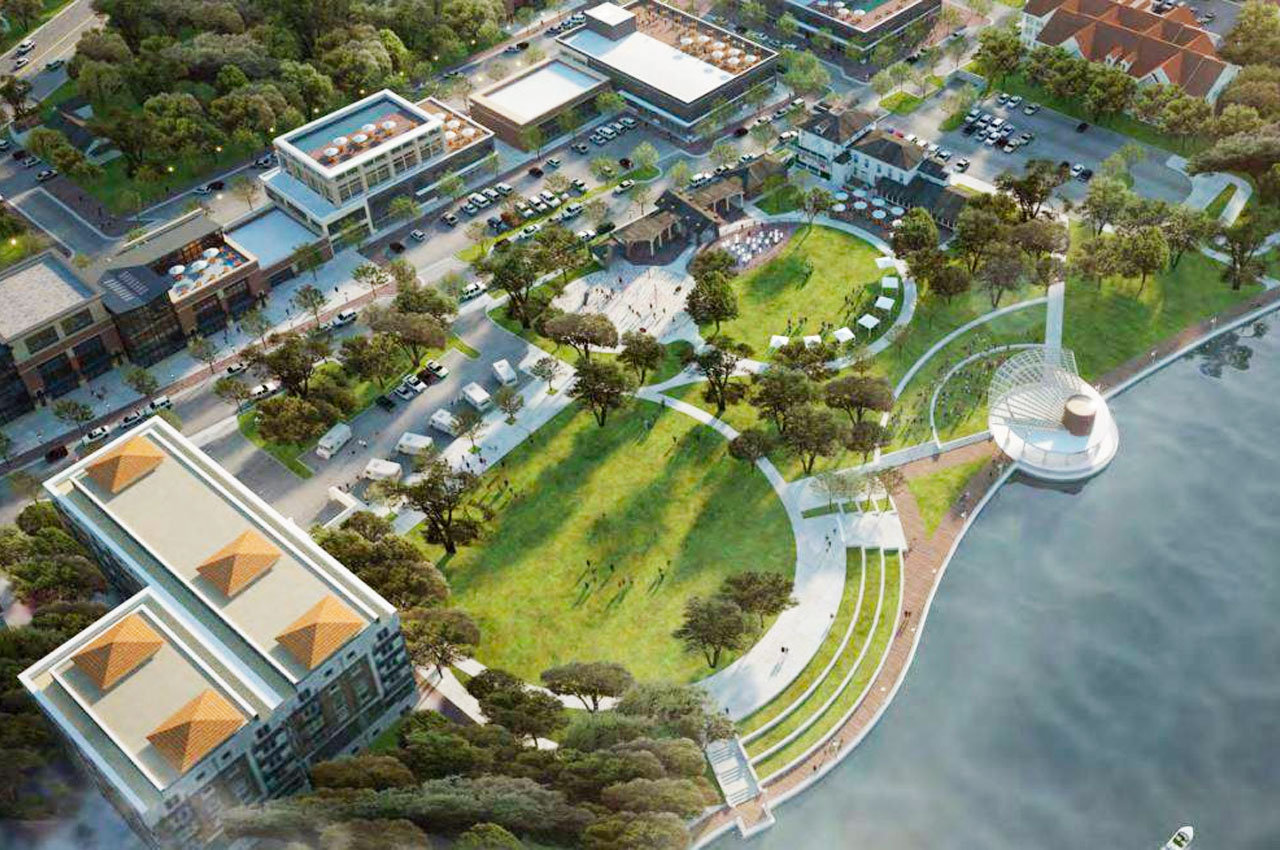 Funding for the Landing Improvements will come from multiple sources, including:
CRA funding for engineering design and permitting and a portion of the construction.
NRDA grant funding for the boardwalk, seawall and pocket beach improvements ($1,600,000).
RESTORE Act funding for the covered performance stage and other infrastructure improvements ($1,100,000).
TDC funding for a portion of the covered performance stage ($500,000).
Half-Cent surtax revenues for a portion of the construction.
According to City Manager Jeff Peters, Phase 1 is slated to be complete by December/January timeframe. The City says they will bid out Phase 2 (stage, restrooms, etc) in August. They are also working with the contractor to minimize impacts to events that are scheduled to take place at The Landing throughout the year, such as concerts and farmers markets.
Phases 2 & 3 will be staggered to also reduce impacts to the usage of the park and to also allow for one section to be complete before starting another. The project is estimated to cost $6 million overall, with an estimated 2024 completion.