On Tuesday, April 18, 2023, the Okaloosa Coastal Resource Team successfully deployed a 105-foot vessel as an artificial reef off the Destin-Fort Walton Beach coast.
The RMS CYCLOPS is a decommissioned offshore supply vessel that was used in the oil industry. 
Okaloosa County contracted with Marine Environmental Services LLC last year for the preparation, transportation and deployment of the RMS CYCLOPS and RMS ATLANTIS. RMS CYCLOPS was deployed approximately 4.24nm southeast of Destin East Pass in the newly permitted Okaloosa County Fish Haven 22. (State waters)
The new artificial reef was deployed in 72ft of water, which allowed for the vessel to maintain the permitted clearance of ½ the water depth.
The main reason for deploying this vessel in state waters is that the county hasn't had a state water vessel deployment since 2000 (Eglin Landing Craft).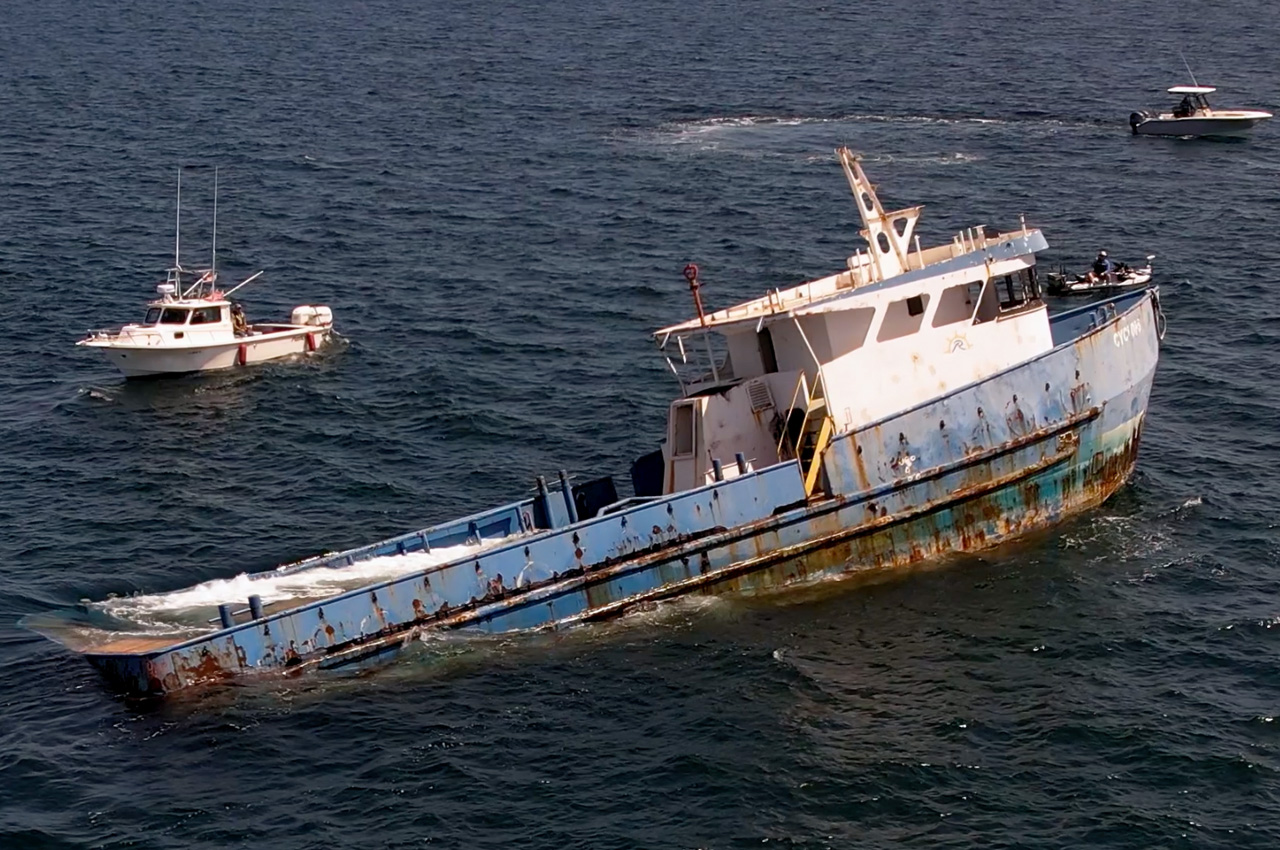 "A lot of the vessels currently in state waters are getting old, they're breaking down and the dive and fishing industry are really screaming for some high profile, large artificial reefs for them to be able to visit with some of their more novice divers or in smaller boats that don't have to go very far offshore to access these vessels," said Coastal Resource Manager Alex Fogg.
"The highest point of the vessel is at a depth that is very accessible to very novice divers," added Fogg. "But it is also going to be an outstanding fishing site once it matures as it's a large structure that's certainly attractive to a lot of those reef fish species."
While the CYCLOPS is a large vessel, it does not have a ton of vertical relief. Fogg says that because of this, it will remain relatively stable in storms and in other rough weather that have demonstrated the ability to move vessels.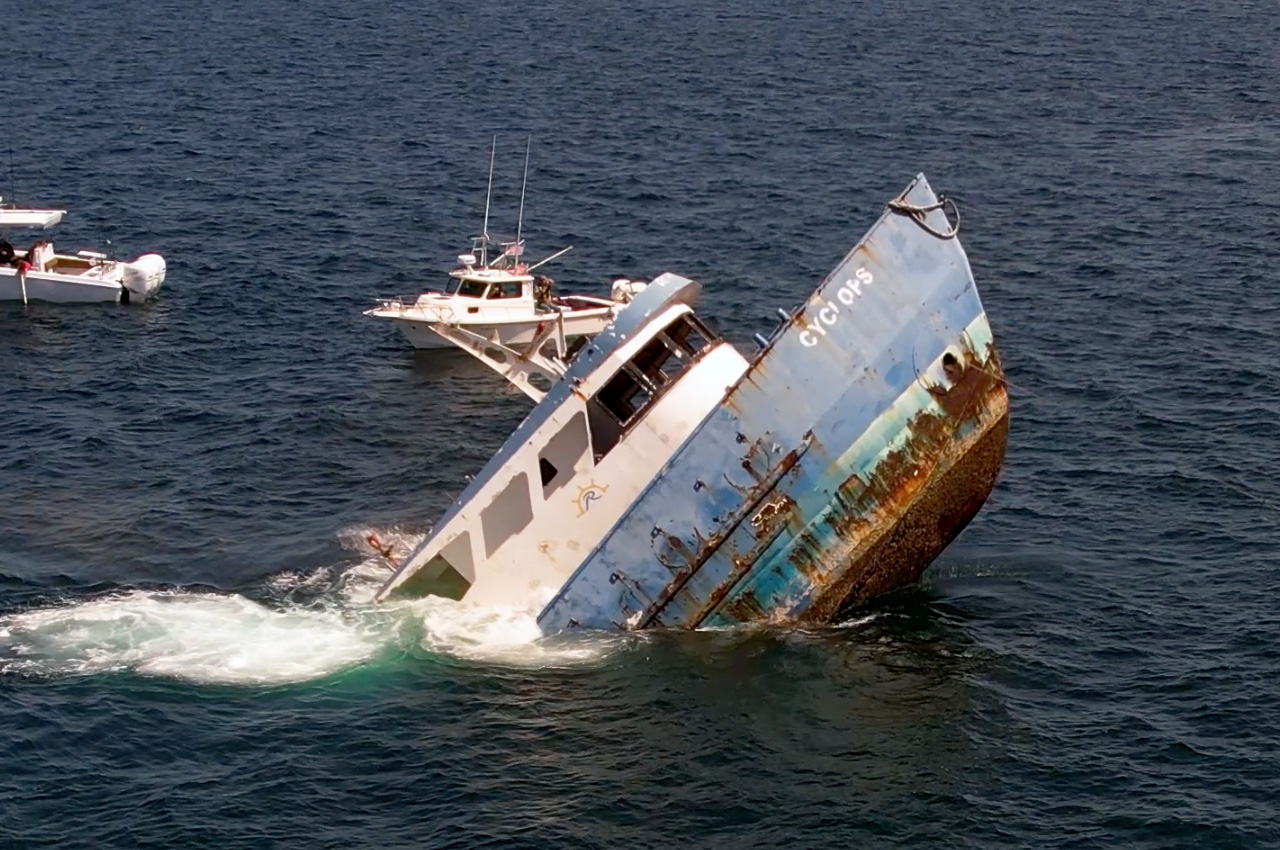 As with any deployment of an artificial reef, there can be unexpected challenges and there is always the chance that things don't go as planned. During Tuesday morning's deployment, the vessel actually landed upside down.
"Deploying artificial reefs is a complex and challenging process, and unfortunately, unexpected events like this can happen," said Fogg. "In this case, we suspect that air became trapped in the bow of the vessel and prevented it from landing upright.  Our team will work with the contractor to cut additional holes in future vessels to prevent  this from happening again. While this certainly wasn't how we wanted the vessel to land, it will still make an outstanding reef that's a bit different from some of our other vessel deployments in Destin-Fort Walton Beach."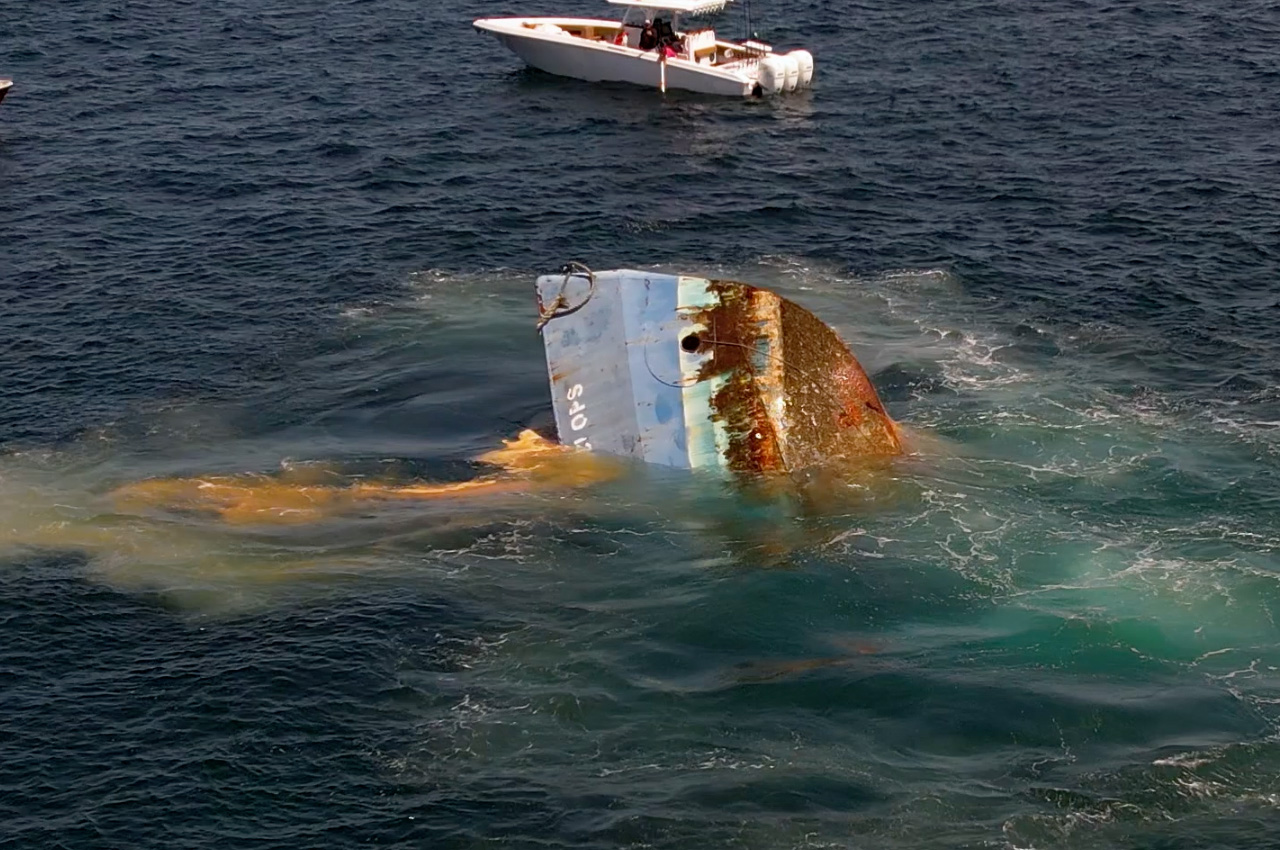 The addition of RMS CYCLOPS is a nice bonus to Destin-Fort Walton Beach's 5-year artificial reef plan that actually started with the purchase of the RV DOLPHIN and RV MANTA.
"We were expecting to spend around $2 million on the RV DOLPHIN and RV MANTA, but because we came in well under budget, it opened up the door for us to acquire a couple of additional vessels," added Fogg. "The 5-year plan includes building out our state waters with some of these vessels down the road, but we were able to accelerate that portion of the plan to get these in the water."
Looking ahead, the Coastal Resource Team is planning the deployment of another vessel, RMS ATLANTIS. It is also a decommissioned offshore supply vessel.
If you're looking to explore the new RMS CYCLOPS, here are the coordinates:
RMS CYCLOPS: 30° 20.838 N, 86° 26.239 W
Full list of reefs are here: https://www.destinfwb.com/explore/eco-tourism/artificial-reefs/