On Monday, October 3, 2022, the Destin City Council voted to approved the purchase of custom "safety planks" to be added to boardwalks at public beach access points in Destin.
In April 2022, Councilmember Kevin Schmidt proposed the idea and showed examples of South Walton's already successful implementation of these boards.
The idea is that these custom planks, which are spread out along the boardwalk heading to the beach, include warnings or helpful tips and information for beachgoers.
Each plank has varying information such as:
"Dogs and bonfires require permits, glass prohibited on beach, subject to fine."
"Leave no trace, items left overnight on the beach will be discarded."
"Stay calm in rip currents, move parallel to shore to escape."
"For surf conditions, text 'safety' to 31279."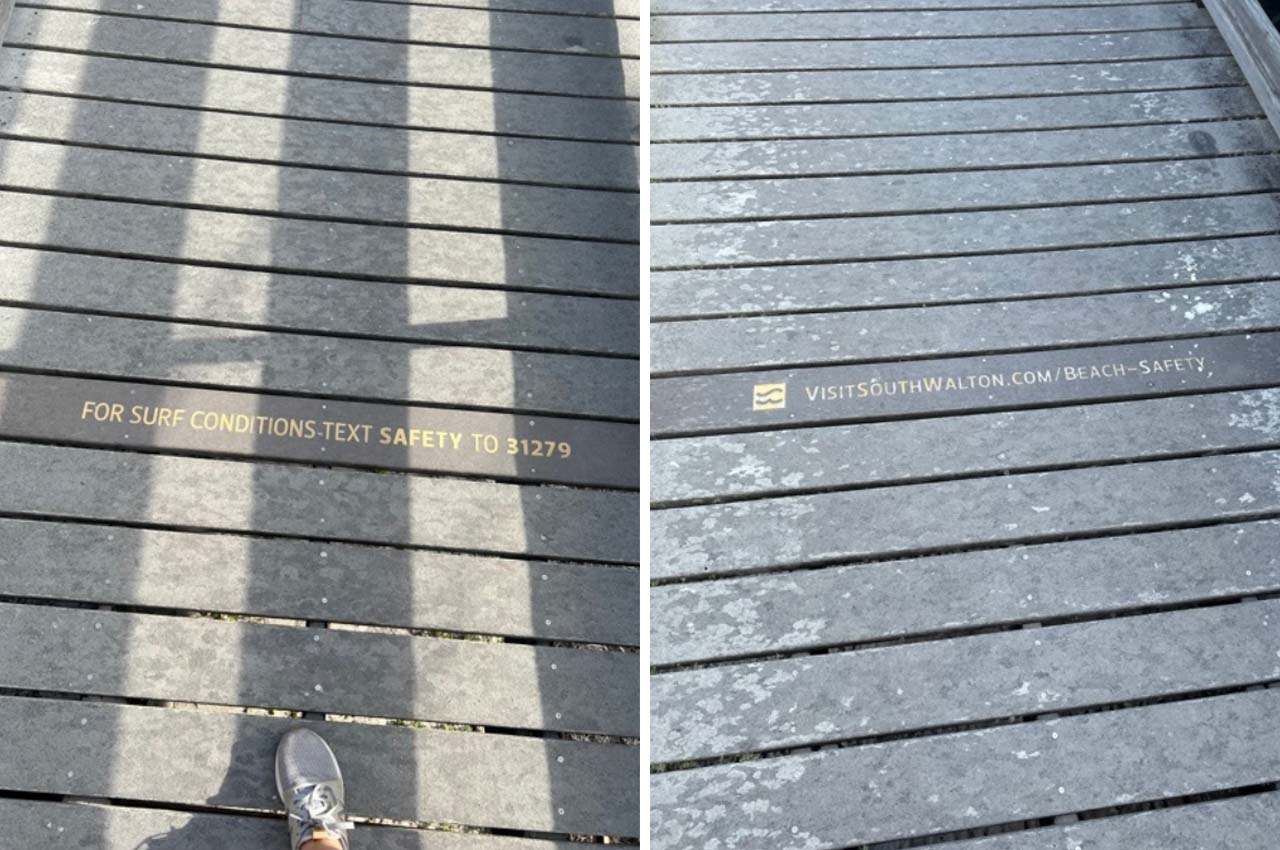 Back in April, Schmidt said that the planks were easier for people to read and pay attention to while walking.
"Yes, we do have signage on ours, the big sign, but it's a lot of letters, a lot of words, a lot of information," said Schmidt. "Most people don't look at that stuff too closely, but one or two lines of text on a board, it just looks easier, cleaner and unique."
With Monday night's approval, there will be a total of 40 boards – 5 different board designs at 8 properties. Each board will be router cut, then filled with white or colored epoxy.
"I am very excited that the boardwalk message project is moving forward," said Schmidt to Get The Coast. "It's perfect timing to have the boards set up for the 2023 beach season. Any little bit to help with beach safety, leave no trace, etc, is a big step forward!"
The proposed project is estimated to cost $18,964 with the funds coming from the city's 12.5% TDD money.