In March 2022, Get The Coast broke the news that Publix would be taking over the Old Time Pottery property located at 757 & 761 Harbor Blvd in Destin.
On Monday night, the Destin City Council approved the request for a Major Development Order to build a new shopping complex.
The project encompasses the old theater and the building southwest of the Old Time Pottery store. 
The property is approximately ±20.06 acres and will consist of the redevelopment of the existing Downtown Destin Shopping Center. All existing buildings, pavement and most of the existing utilities will be demolished and removed, according to the development order.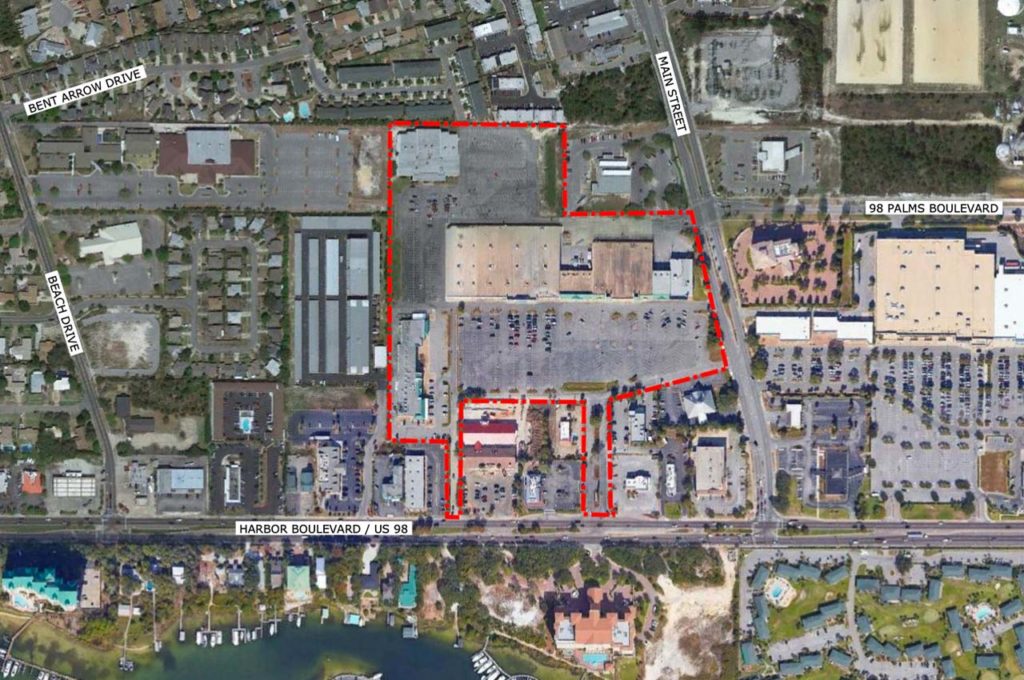 Construction for the new development includes a ±69,000 SF grocery-anchored shopping center with new parking (320 spaces), sidewalks, landscaping, utilities, and an expansion of the existing stormwater management retention pond.
Within the new shopping center will be a ±2,800 sq.ft. liquor store and ±4,800 sq ft. of other retail/commercial space located at the current Old Time Pottery location.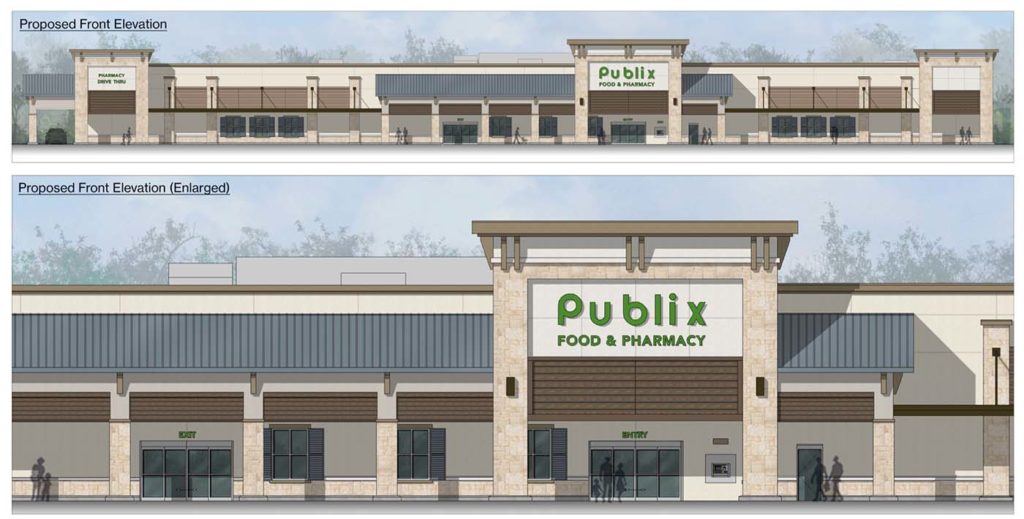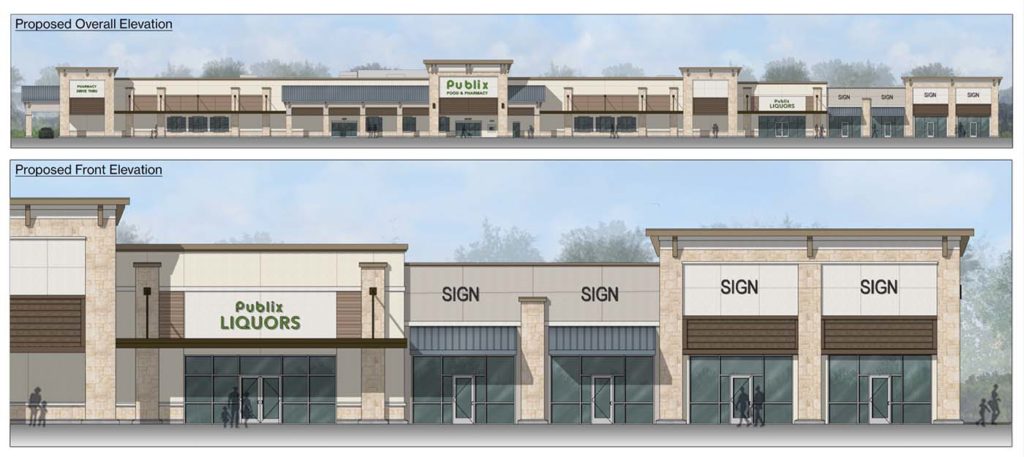 According to city documents, the project would first demolish and regrade the entire site, removing all buildings and impervious surfaces. The site would then be redeveloped as proposed in the site plans submitted to the City of Destin. 
This project will be done in phases with Phase 1 consisting of the grocery-anchored shopping center first. The green space you see in the rendering below is the remainder tract and will be developed at a later time. This chunk of land is close to 9 acres and will be a grassy area until future development happens.
According to representatives for the project, Publix is expected to close on the property in May 2023. They estimate that construction will take approximately 1 year to complete, putting their tentative opening timeframe around May 2024.
Construction of infrastructure must start no later than October 03, 2023.