Destin High School has just wrapped up their first school year in Okaloosa County. The tuition-free, public charter school officially opened last summer for the 2021-22 school year.
The school is funded like the other public schools in Okaloosa County, through state funding based on student enrollment.
They also rely on funding through donations, fundraisers, and supporters.
At a press conference on Wednesday, they announced that enrollment for the 2022-23 school year has exceeded expectations and now has a waiting list. With a current capacity of 470, the high school will need to be able to accommodate 800 to 1,000 students.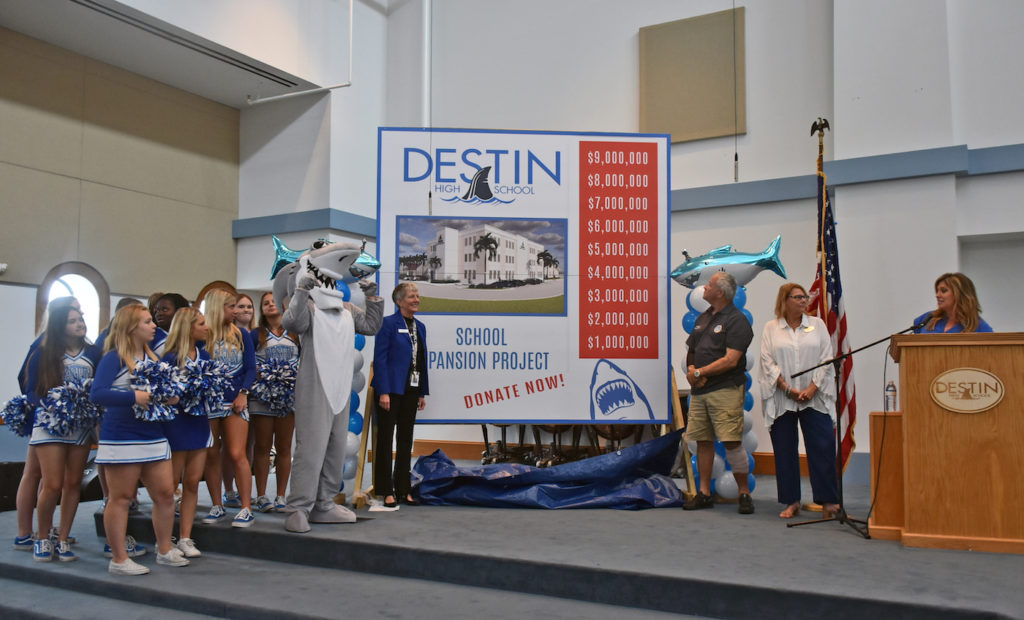 To help with this, the Governing Board kicked off a new Phase 2, $9 million Capital Campaign. This campaign will enable the school to expand with the construction of a 26,000 square foot multi-story classroom building to include wet science labs and an expansive art studio.
Also included in the Phase 2 expansion is a 3,000 square foot Physical Training building to be used for sports classes and athletic training.
"After a five-year journey dedicated to opening a high school in Destin, our Board is beyond excited to see the many successes of the first year for our students," said Denise Fountain, President of the DHS Governing Board commented. "This couldn't have happened without the support of the community and we thank them. We hope the community will step up again to help us attain the expansion needs."