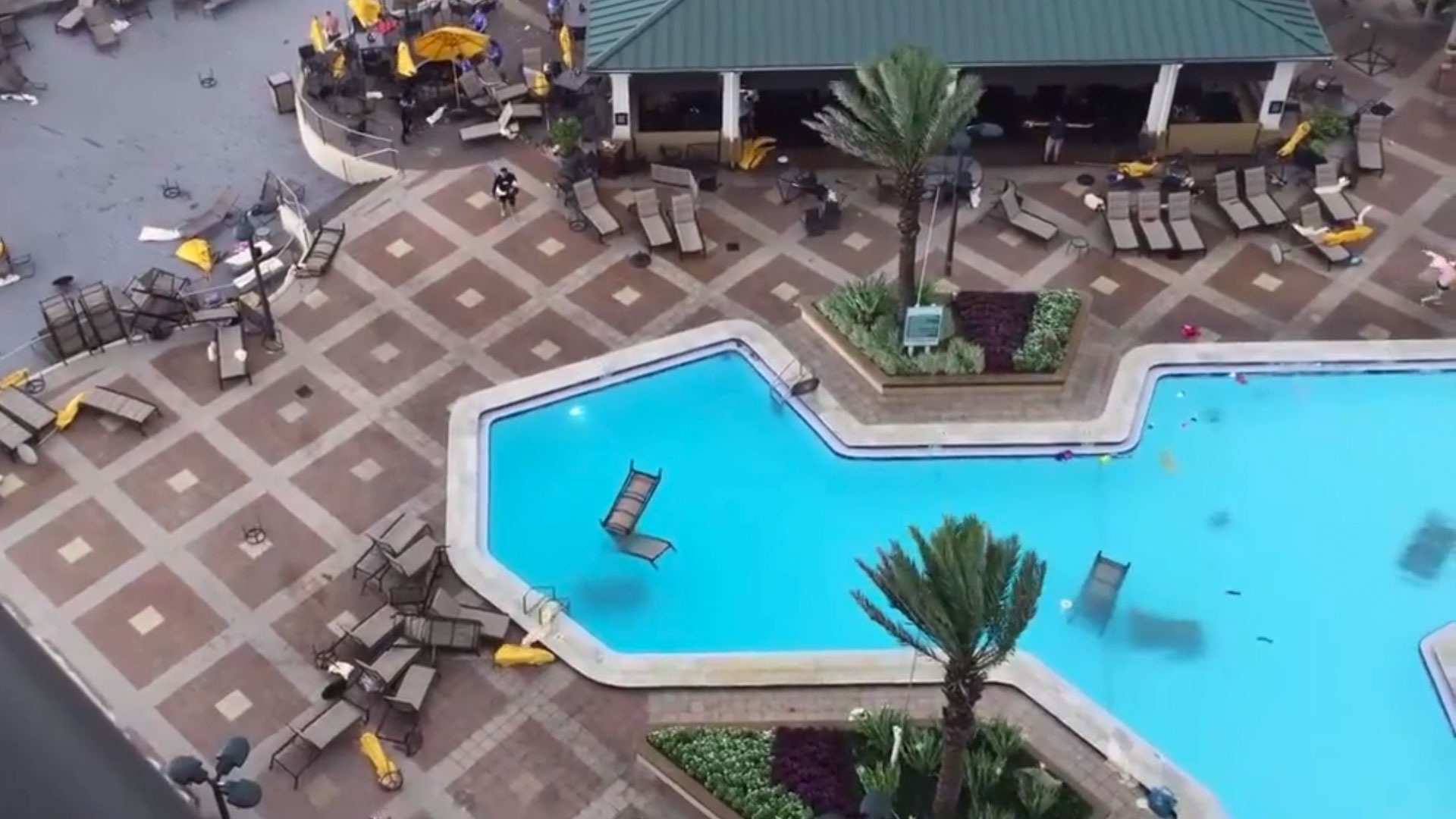 There is nothing quite like Florida weather. Every summer tourists from all over head to our beaches with dreams of swimming in the Gulf and laying out by the pool.
But our afternoon storms along the Emerald Coast sometimes decide that they want in on all the fun too!
This video was shot at the Hilton Sandestin Resort and uploaded on YouTube by Eric Thompson. It shows just how quickly a storm can clear the beach and pool area.
And leave a mess behind!