On Tuesday, dredging began at the United States Coast Guard (USCG) Station Destin boat basin and access channel.
Operations will occur 24 hours per day and all work will be completed by March 6, 2022. The project is requested and funded by the USCG and executed by the Army Corps of Engineers.
Back in December 2020, the Destin City Council voted to have the sand placed by the city's O'Steen Public Beach Access and finger jetty area. The US Army Corps of Engineers originally suggested placing the sand at Norriego Point Beach Access and Park.
Since then, however, it has been determined that due to a noticeable color difference between the original beach sand and the sand being dredged, this sand would only be used to fill the scour hole in the channel.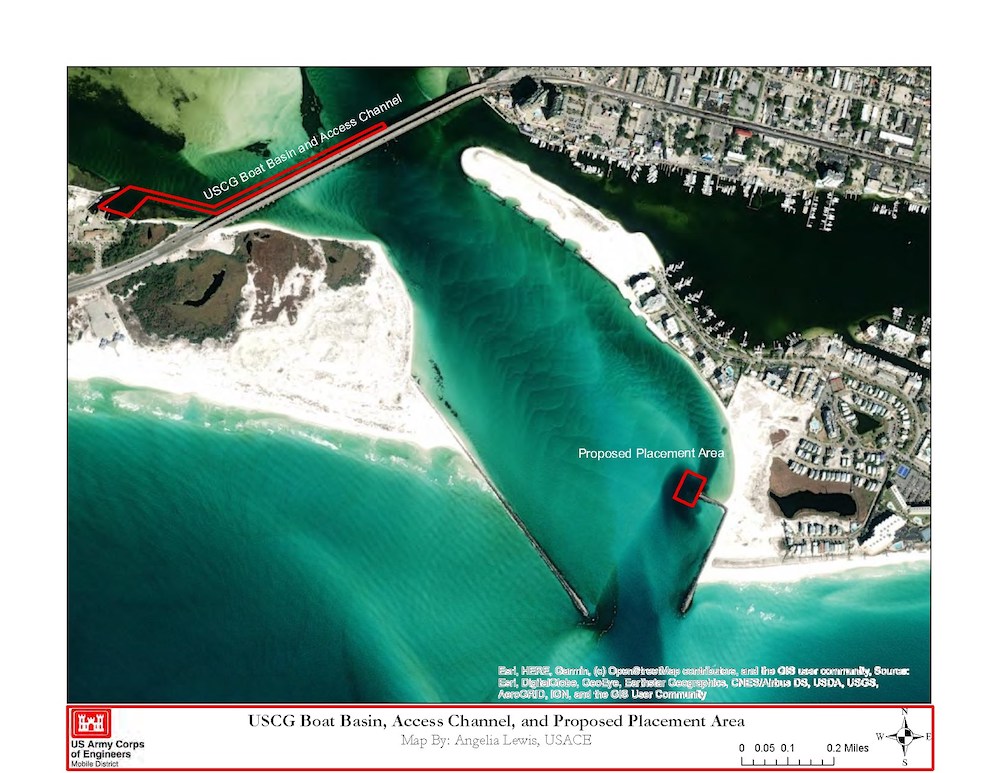 Per city documents, the USCG boat basin has accumulated a substantial amount of sand since the last dredging event in 2014. The large USCG vessels are having trouble with the engines sucking up sand in the shallow basin. This becomes a maintenance issue and has the potential to affect USCG availability to respond to emergencies in the local area.
Commercial traffic will not be interrupted by the dredging, with additional lighting at night, according to the US Army Corps of Engineers.
"While recreational traffic is low during the timeline for this project, anyone concerned on how to safely pass the operation should contact the tug Kerry Ann on VHF 16 for direction," wrote the USACE in a statement.