The Emerald Coast Open, the world's largest lionfish tournament, returned to Destin, Florida this past weekend removing an nearly 8,000 lionfish in the two-day period.
This impressive number is in addition to the 2,505 lionfish removed during the pre-tournament competition, which kicked off on February 1, 2021. In total 10,250 lionfish were removed.  
Locally-based scuba divers, as well as those from around the country and even as far as Canada, descended on Destin for the tournament, which is hosted by Destin-Fort Walton Beach and Florida Fish and Wildlife Conservation Commission (FWC).
Over 50 volunteers from organizations such as Reef Environmental Education Foundation, Navarre Beach Marine Science Station and Tampa Bay Watch Discovery Center assembled to man the tournament and surrounding festival. 145 individual hunters competed for over $48,000 in cash prizes and $25,000 in gear prizes.  
The winning team was Capt. Josh Livingston (DreadKnot Charters) and Team Florida Man. DreadKnot defended their title by hauling in 1,371 lionfish in just 2 days and won the $10,000 top prize for Most Lionfish.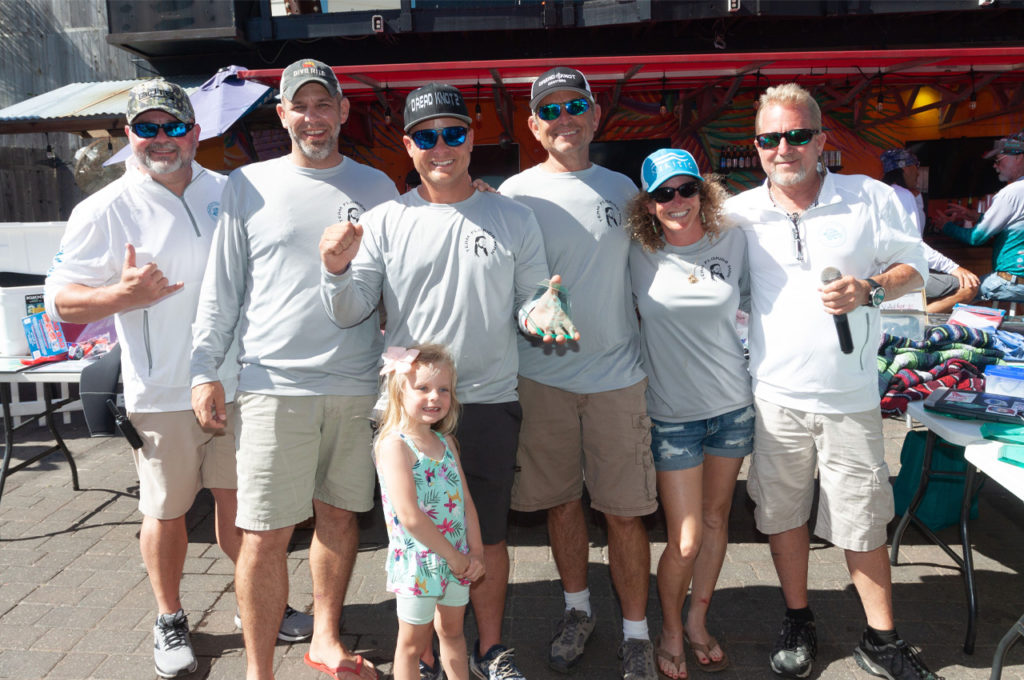 The Largest Lionfish prize of $5,000 was awarded to team Bottom Time who brought in a lionfish that was 440 mm, or 17.32 inches.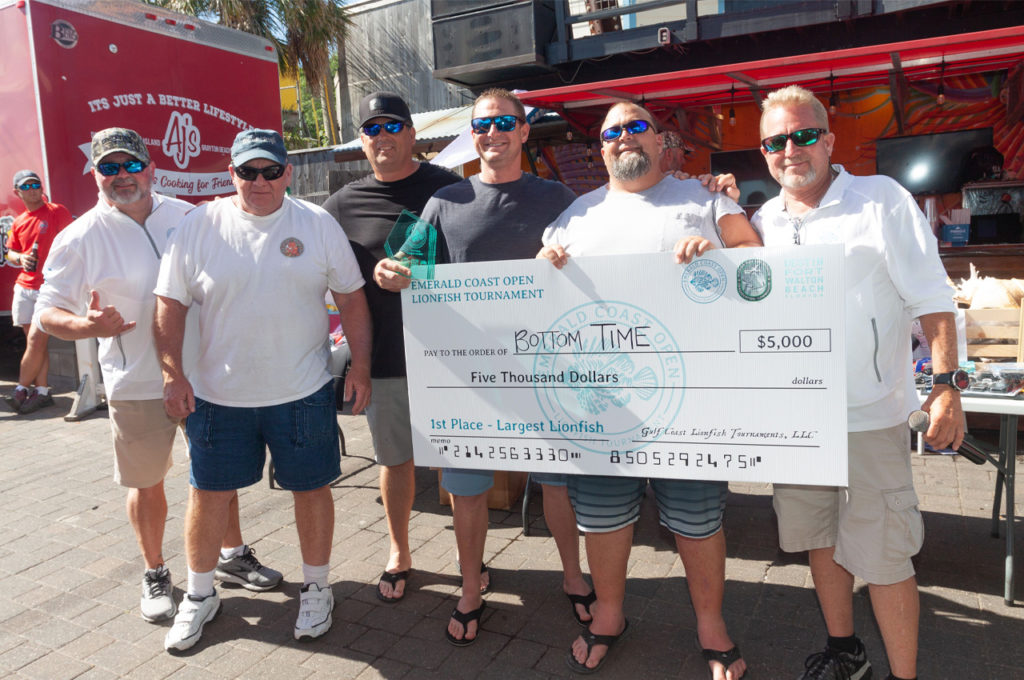 The Smallest Lionfish, which also commanded a $5,000 prize, was 41mm, or 1.61 inches was caught by team Into the Clouds  and was the smallest lionfish caught in Emerald Coast Open history.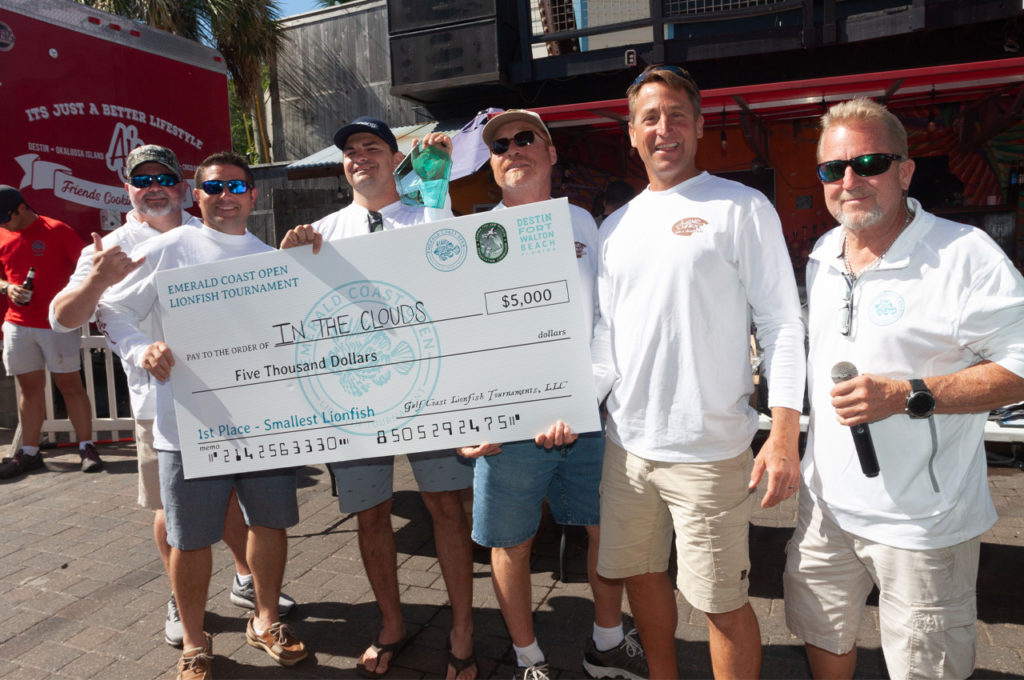 Here are the full results:
MOST:
1st – Florida Man – 1,371
2nd – Stamps – 822
3rd – In the Clouds – 565
4th – Big Blue – 536
5th – Poseidon's Wingman – 485
6th – UP Divers – 446
LARGEST:
1st – Bottom Time – 440 mm
2nd – Florida Man – 438 mm
3rd – Hookshot – 432 mm
4th – All Riled Up – 431 mm
5th – Spearit – 430 mm
6th – Stamps – 427 mm
SMALLEST:
1st – In The Clouds – 41 mm
2nd – Down-N-Out – 62 mm
3rd – DWM1 – 68 mm
4th – All Riled Up – 79 mm
5th – Florida Man – 82 mm
6th – Stamps – 87 mm