Emerald Coast Social Sports (ECSS) is back with another unique sports offering for adults in the community. It's time for adult tee-ball, a sport that combines the thrill of baseball with a casual and inclusive twist.
Founded by Jim Bay and Matt Pacheco in 2013, ECSS aims to bring out the inner child in everyone by offering various sports leagues and fostering a social environment for players to connect and have a great time.
Tee-ball, which kicks off next week, has been a part of ECSS for several years now. What sets this sport apart is the clever adaptation of using a dodgeball instead of a traditional baseball.
Jim Bay, one of the founders of ECSS, explains, "It's a unique little sport where we use a dodgeball. That way you can throw people out and tag them and there are no gloves or equipment required. We supply everything from the bats to the tees to the balls."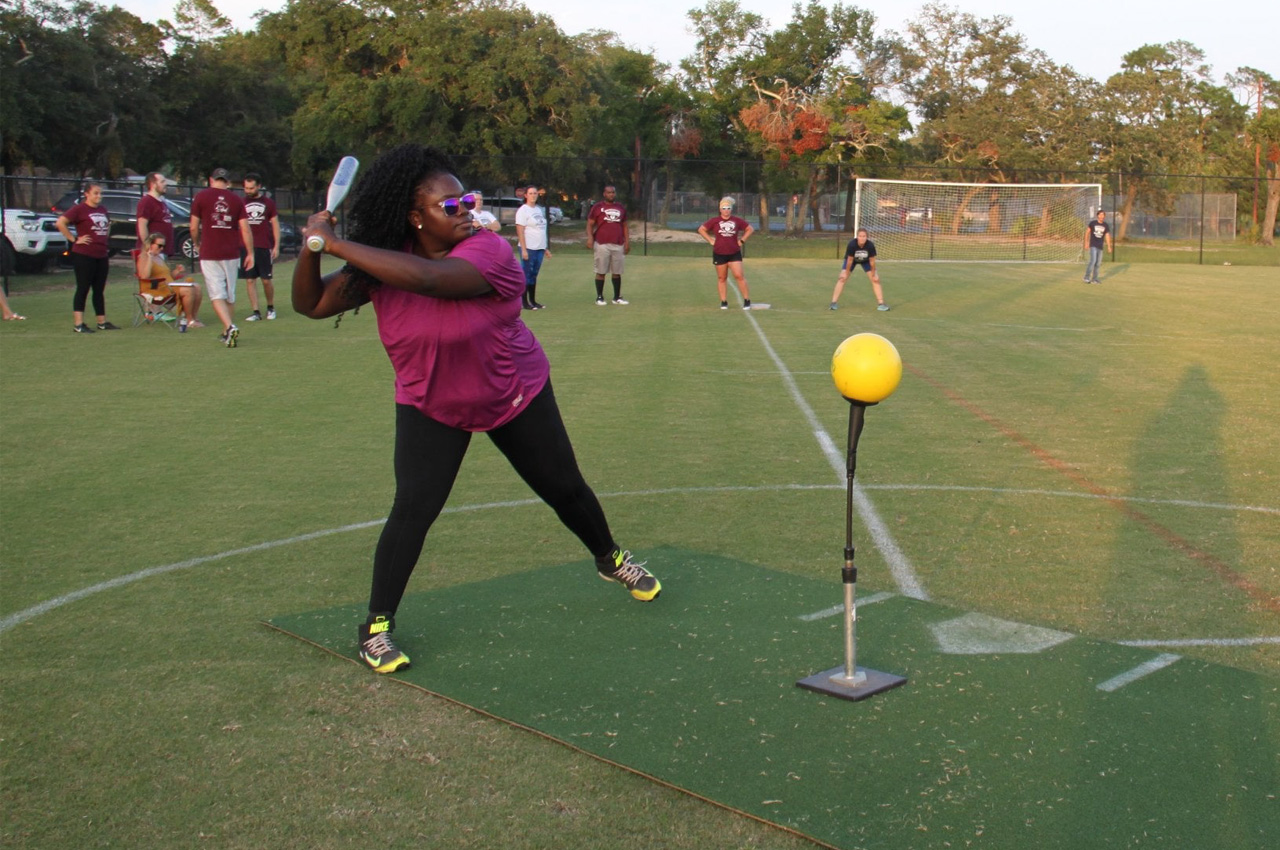 The idea for adult tee-ball came about as Bay sought to create a baseball-themed sport that would be enjoyable for players of all skill levels. They initially considered using a wiffle ball but found it challenging to hit the ball consistently.
That's when the idea of tee-ball with a dodgeball took shape. ECSS prides itself on offering sports that don't require exceptional athleticism but are still incredibly fun and engaging, like kickball and dodgeball.
"Tee ball is a little bit unique in that it's probably the easier sport that everybody enjoys," says Bay. "You don't have to be a great baseball player to be able to hit a dodgeball off a tee. And then fielding wise, you have this big, mushy ball coming at you that you don't have to worry about getting hit with."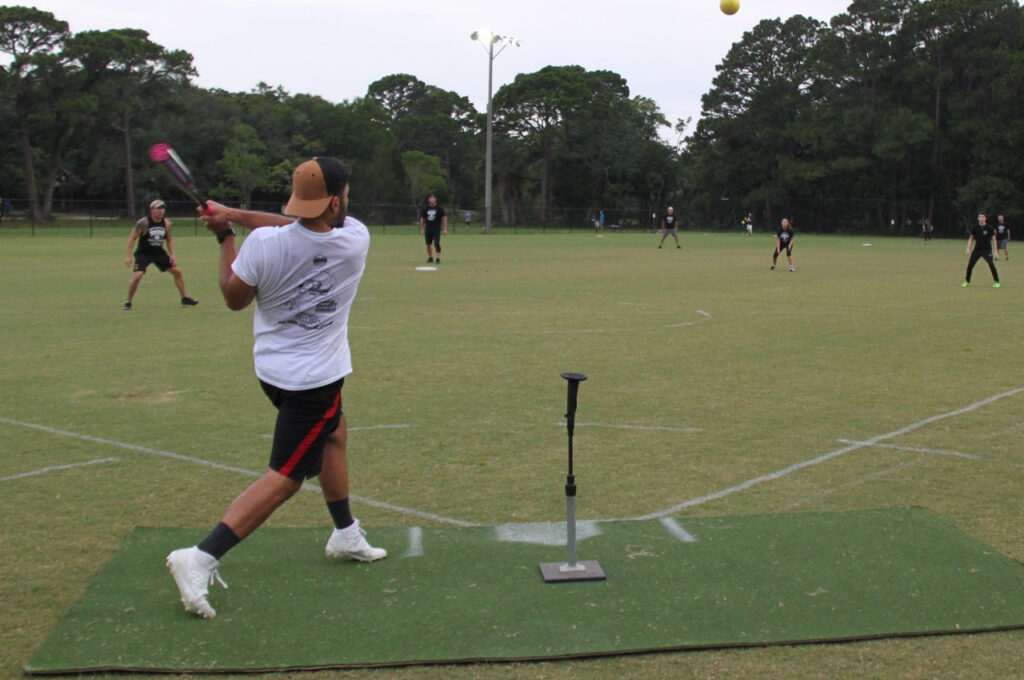 ECSS leagues are open to anyone aged 21 and above, attracting a diverse range of players. Bay notes, "We've had some people out there that are great-grandparents all the way down. We've had parents playing with their kids that have become 21, so they're getting to play sports with their kids."
Beyond the sports aspect, ECSS serves as a social platform where friends, family, neighbors, and even coworkers can come together to form teams and share memorable experiences.
One of the highlights of ECSS is their flexibility in accommodating individuals who may not have a team to join through free agents.
"We do 'free agents' so you don't have to know anybody to get on a team," he explained. "It's great for new people in the area that don't know a lot of people."
Whether you join as an individual or with a group, ECSS will ensure you are placed on a team that suits your age and demographic. Co-ed teams are encouraged, with a minimum of four female players on the field at all times.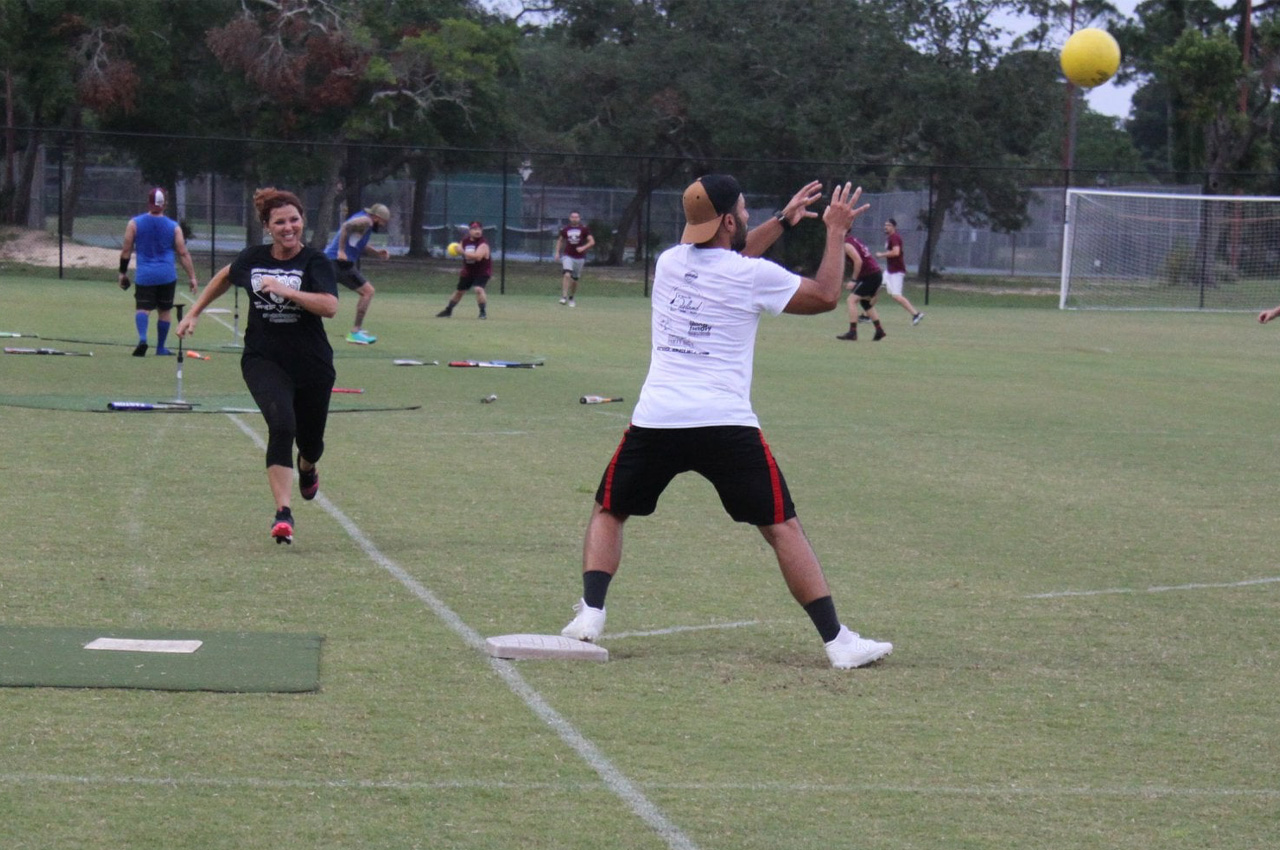 The Friday night league games are not only about the sport itself but also the lively social atmosphere that follows. ECSS has partnered with local bars as sponsors, providing special discounts and perks to players.
"The bars usually give each team a free pitcher of beer when they come in as a team so already you're getting some free stuff," he added. Additionally, ECSS provides players with a uniform, and they occasionally organize theme nights where everyone dresses up according to a particular theme. These fun-filled events extend to the bars, where themed parties and prizes for the best costumes await.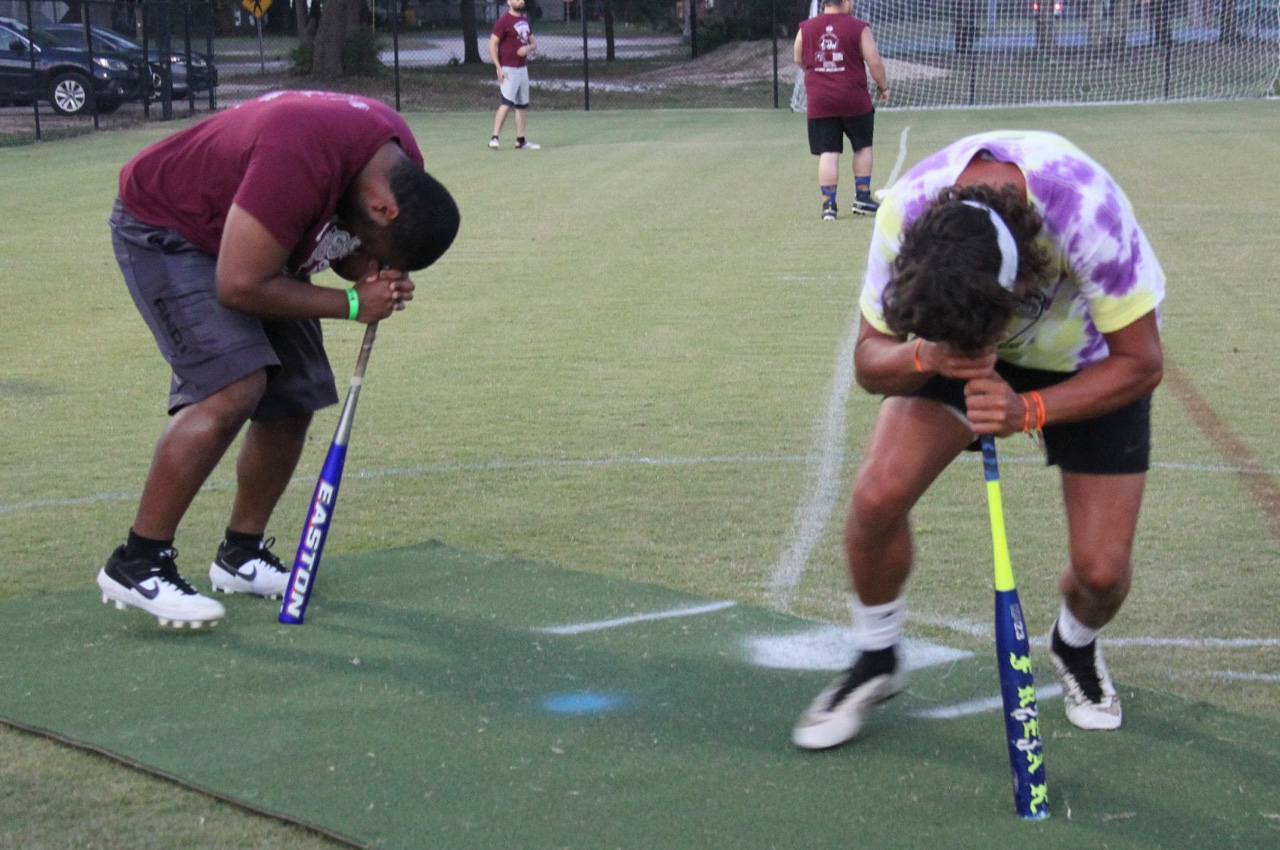 The tee-ball season, like most ECSS leagues, runs for about eight weeks, culminating in an exciting championship night. Registration for the upcoming tee-ball season is currently open until June 23, 2023, and interested individuals can sign up on the ECSS website.
To kick things off, a free pickup game is scheduled on June 16th at Chester Pruitt Park, allowing people to experience tee-ball firsthand and mingle with fellow enthusiasts.
Season games will be at Ferry Park starting June 23, 2023.
"It's family-friendly fun for adults," said Bay. "Come out and have a good time. Have some beverages of choice and relive your glory days back from high school in a more relaxed venue."
EXCLUSIVE OFFER: Get $5.00 off your registration fee when you use GTC1 during signup. Click here to get started.