Saltwater Restaurants, Inc. has donated $10,000 to cover the rehabilitation costs for pelicans that have become injured or orphaned along the Destin-Fort Walton Beach area. The funds will assist with the treatment costs at Emerald Coast Wildlife Refuge (ECWR) where trained specialists work to help the pelicans heal with their injury and be returned back to their environment.
ECWR Asst. Executive Director Denise Song said that the donation is especially important for the conservation of the brown pelicans that are iconic seabirds of our beautiful Gulf Coast.
"Our refuge center treats over 200 seabirds annually and the average cost for rehabilitation for one of these birds' can be up to $75 a day for up to 14-days depending on their injuries and care," said Song. "The support from Saltwater Restaurants will help fund the medications and professional veterinary attention needed specifically for our brown pelicans, which make up more than half of the seabirds brought to our center each year."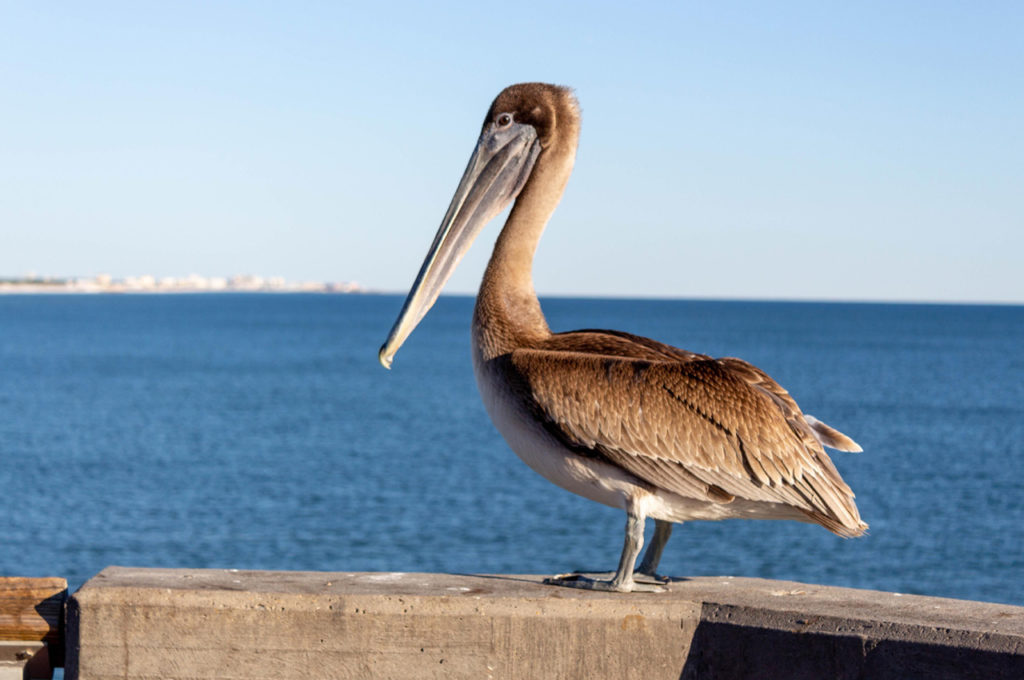 According to the Emerald Coast Wildlife Refuge, modern threats to brown pelicans include:
Oil spills and pollution
Human disturbance of nesting colonies
Entanglement in fishing gear
Swallowing fishing hooks or debris
The partnership will include signage along local piers with a rescue hotline and helpful instructions for when people come across an injured or entangled seabird or animal.
The donation is a part of Saltwater Restaurant's ongoing S.E.A. initiative that assists in programs that support beach conservation and welfare campaigns along the Emerald Coast of Florida. The restaurants include Surf Hut, Rockin Tacos, Floyd's Shrimp House, Al's Beach Club, and the 3 Crab Trap locations in Destin, Fort Walton Beach, and Perdido Key.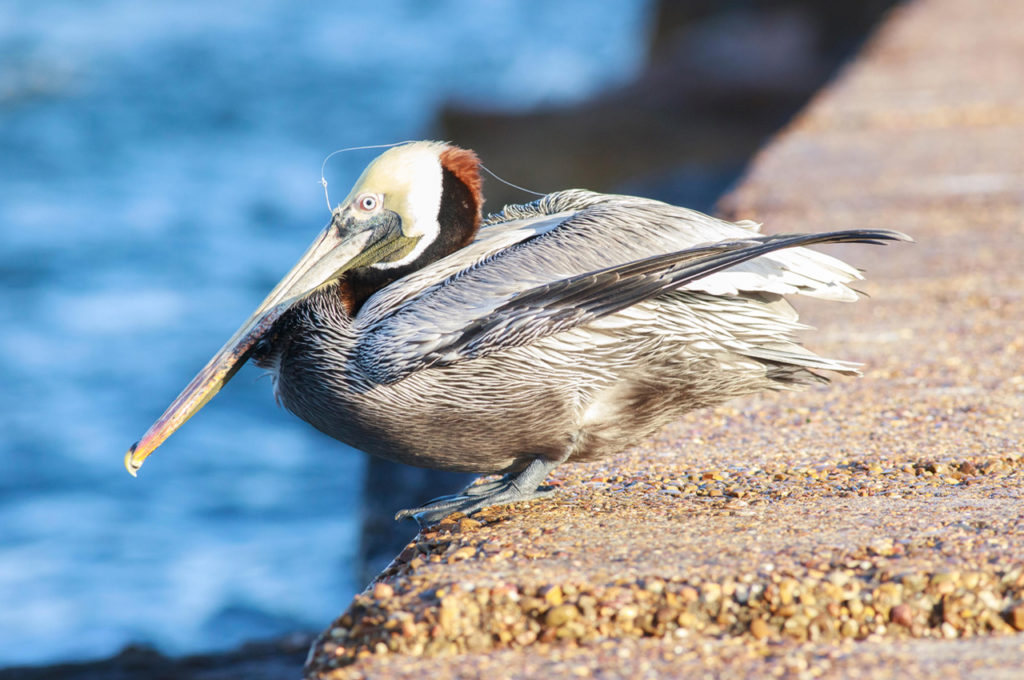 "The Gulf of Mexico is without a doubt our greatest resource," said Misty Rae Ruthrauff, Director of Marketing, "Our restaurants are committed to giving back to our very own backyard that provides not just a beachfront dining experience, but also the fresh Gulf seafood we serve. The pelicans are an important part of that ecosystem and we want to make sure they are well taken care of."
For more information about ECWR and their mission, please visit https://emeraldcoastwildliferefuge.org/