On Tuesday, August 23, 2022, a large group gathered at City Hall in Fort Walton Beach to witness the relighting of the Eternal Flame monument.
The monument was originally erected in Fort Walton Beach on November 11, 1973. It is dedicated to the veterans of all wars of the United States and was donated by the Rogers-Hinson American Legion Auxiliary Unit 235.
The flame has been out for a number of years.
City Manager Michael Beedie introduced Rep. Patt Maney, who was instrumental in getting this eternal flame fixed.
"When I moved to Okaloosa county, this flame was burning and I was so impressed that this community honored its veterans and honored the deceased veterans by having an eternal flame," said Rep. Maney. "I noticed a bit ago that the flame had gone out and it troubled me, and I wanted to see about how to get it re-lit."
Representative Maney originally made his request during a meeting at The Greater Fort Walton Beach Chamber of Commerce. Okaloosa Gas District's Gordon King was in attendance at this meeting and immediately offered to help.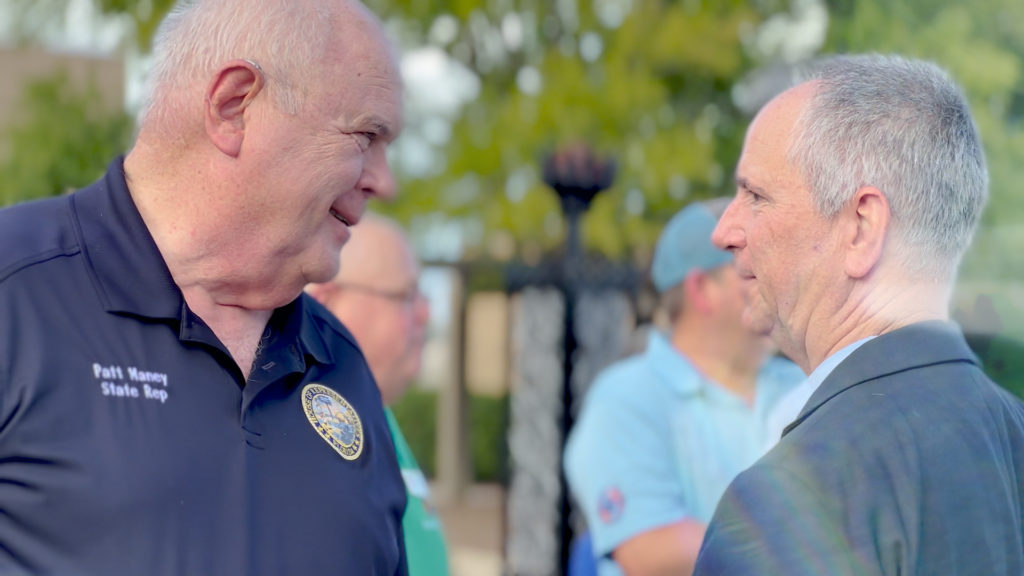 "The FWB Chamber is an organization that gets things done and so we volunteered as our organization to make it happen," said King. "We're happy to have it back in an operating order today to honor those veterans past, present and future."
King went on to thank his staff at Okaloosa Gas for making it all come to life. From the fabrication shop, to the welders, to their technicians, this was a project they undertook and got completed.
Not only did Okaloosa Gas fix and relight the eternal flame in Fort Walton Beach, but they also fixed the one in Crestview too.
"This is so important to me and to those who come behind us, to show that we have not forgotten," added Maney. "And so a huge thank you to Okaloosa Gas."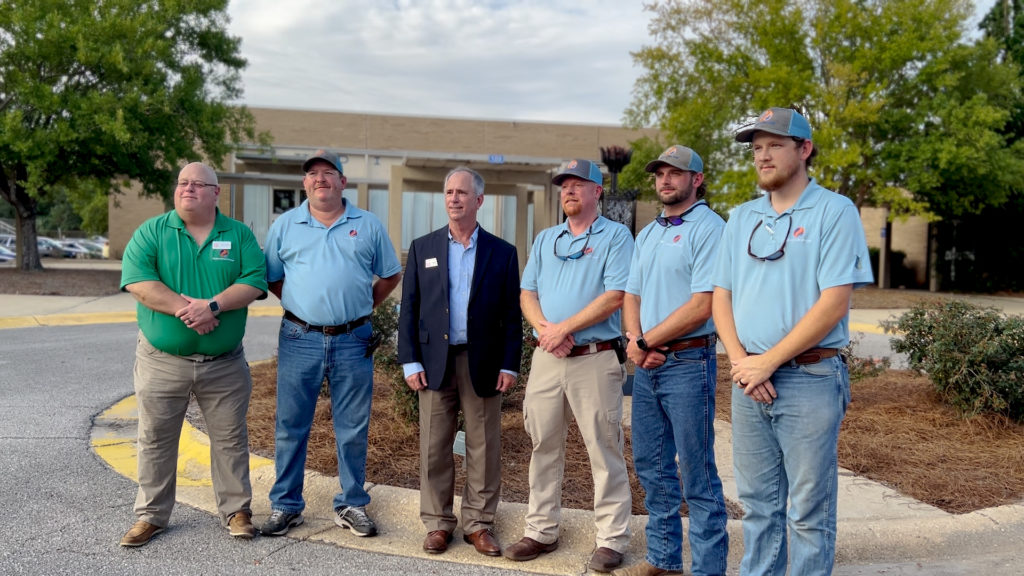 "This is a momentous day because it's a day we can honor our veterans," added Fort Walton Beach Mayor Dick Rynearson. "All the veterans that went before us, who gave up their lives, and all of our living veterans as well. This flame is for each and every one of you."