It's been an interesting morning as Tropical Storm Cindy hit the hell out of Fort Walton Beach, FL. Starting around 4:00am, Emergency Alerts made every phone in the area go off and hearts skip a beat.
Rain was dumping, roads were closed and reports of tornadoes and damage started to make its way online.
Twitter user Melissa Armstrong was one of the first to share video and images of the damage to Ferry Park
Ferry Park looking toward Elliot Point
Dugout got DESTROYED!
Basketball Court at Ferry Park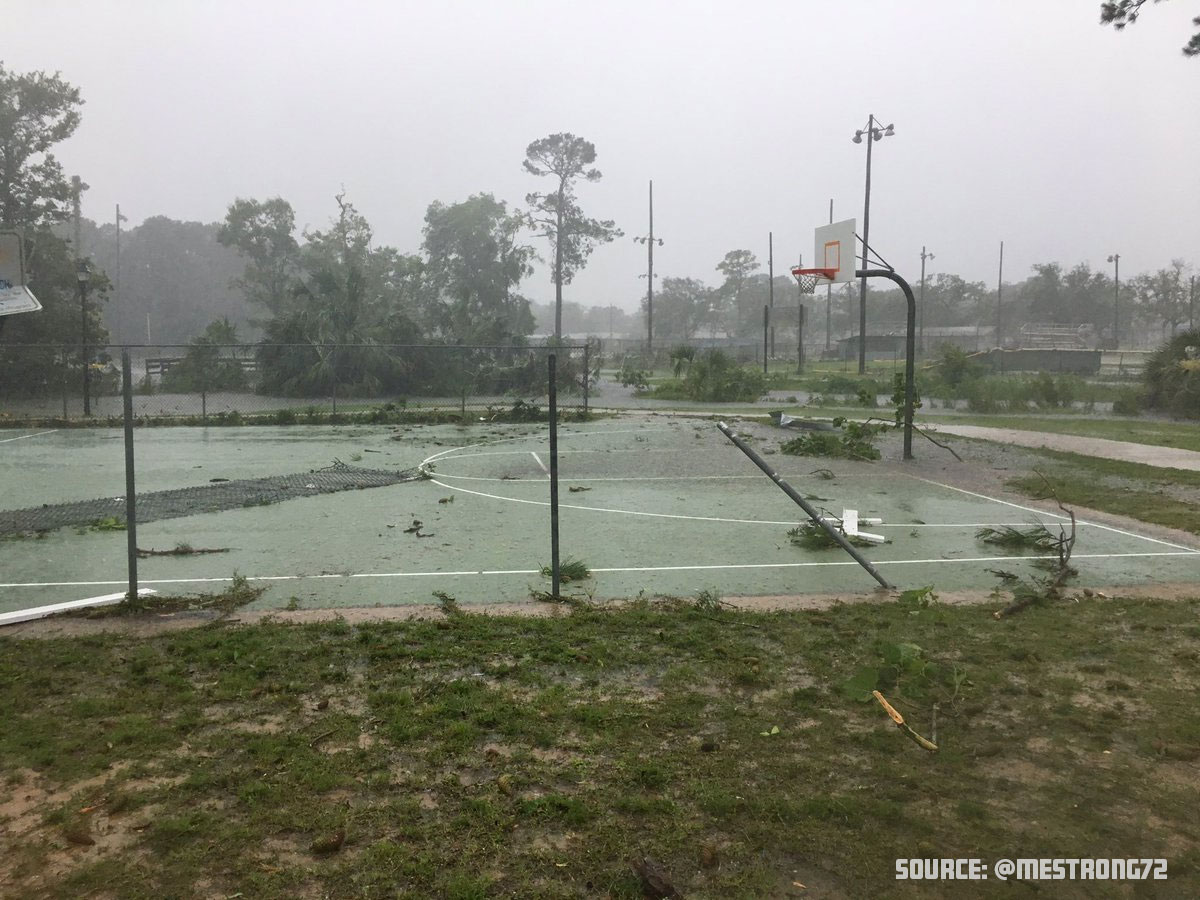 More Damage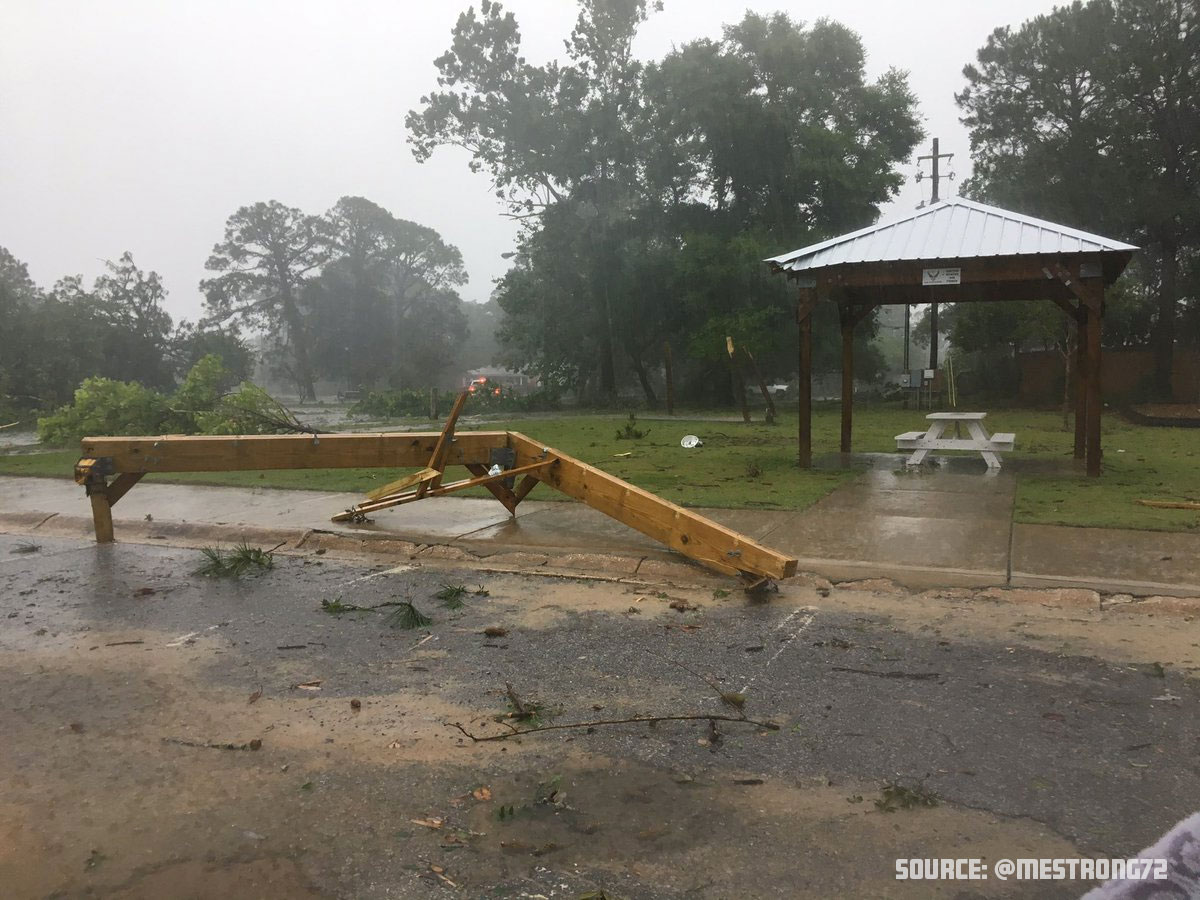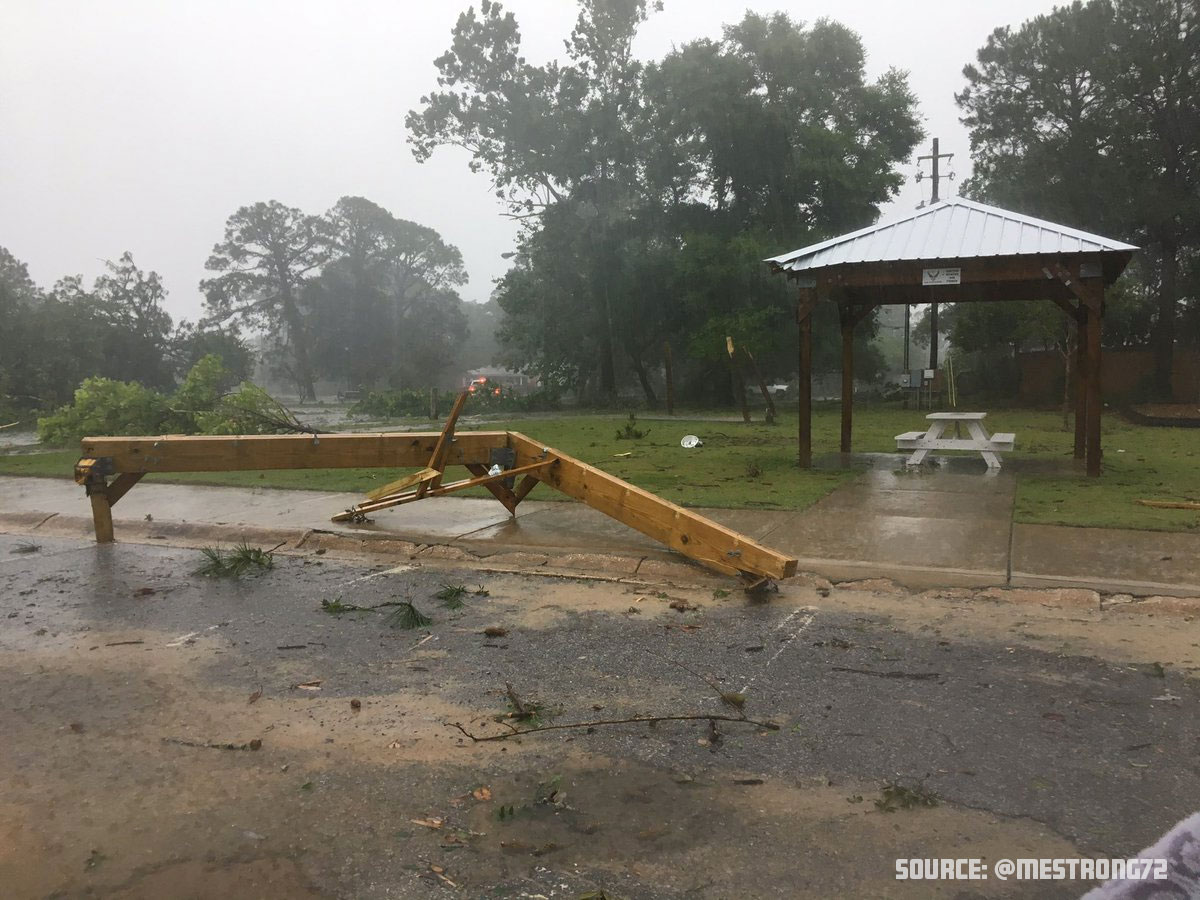 For all of the latest information on road closures in Okaloosa County, please visit the Okaloosa County website.