On Monday, May 1, 2023, Forever Warriors launched #OperationTDY at Rocky Bayou Christian School in Niceville, Florida. #OperationTDY is aimed at ensuring military children always feel welcomed and a part of the school's community, no matter how far they travel in support of America's military.
The initiative was unveiled with signage at Rocky Bayou Christian School at 2pm on Monday.
The unveiling of the #OperationTDY signage was a touching moment for everyone involved, as it featured an American Flag design that beautifully represented the branches of the military.
The stripes on the flag represented each branch of the military. What made the signage even more special was the addition of stickers, which were added to each stripe by the students at Rocky Bayou Christian School.
Each sticker represented the branch of the military that the students' families serve in, creating a unique and personalized touch that made the signage even more meaningful.
According to Tiffany Orner, Military Engagement Manager at Forever Warriors, the initiative has been on her mind for years. Being 3rd Generation Military, 2nd Generation Air Force, and soon-to-be Military Mamma, Orner knows firsthand the challenges faced by military families.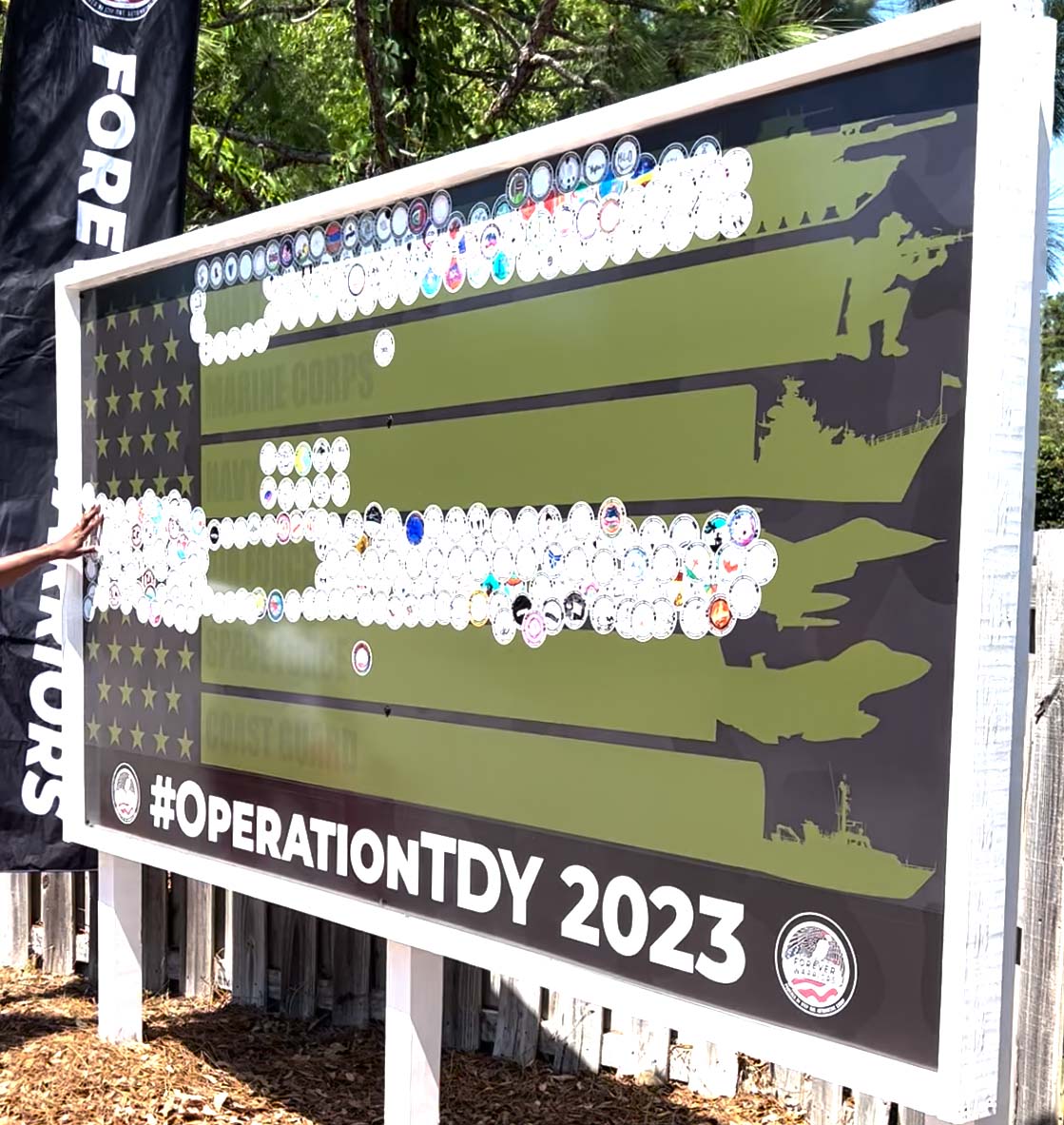 "I've always wanted to highlight the sacrifices our babies make once we raise our right hand," said Order. "These military children are so resilient and relocate every 2 – 3 years."
Orner believes that #OperationTDY will help create a community of support for military children, ensuring that they feel a part of the Rocky Bayou Christian School community no matter where they move.
"I want the Florida Panhandle to be their absolute favorite location in which they live," she added. "Ensuring they have their own tribe, among other military children is the goal of #OperationTDY."
Christy Rowney, Director of Marketing & Development at Rocky Bayou Christian School, believes that the initiative is essential for military families. As a military family herself, she is aware of the challenges that military families face.
She explained that the signage may seem like a small gesture, but it is a powerful symbol of belonging and purpose that is essential to families that are always on the move. "This display means that these military kids will always be a part of the Rocky family no matter where they may move," Rowney said.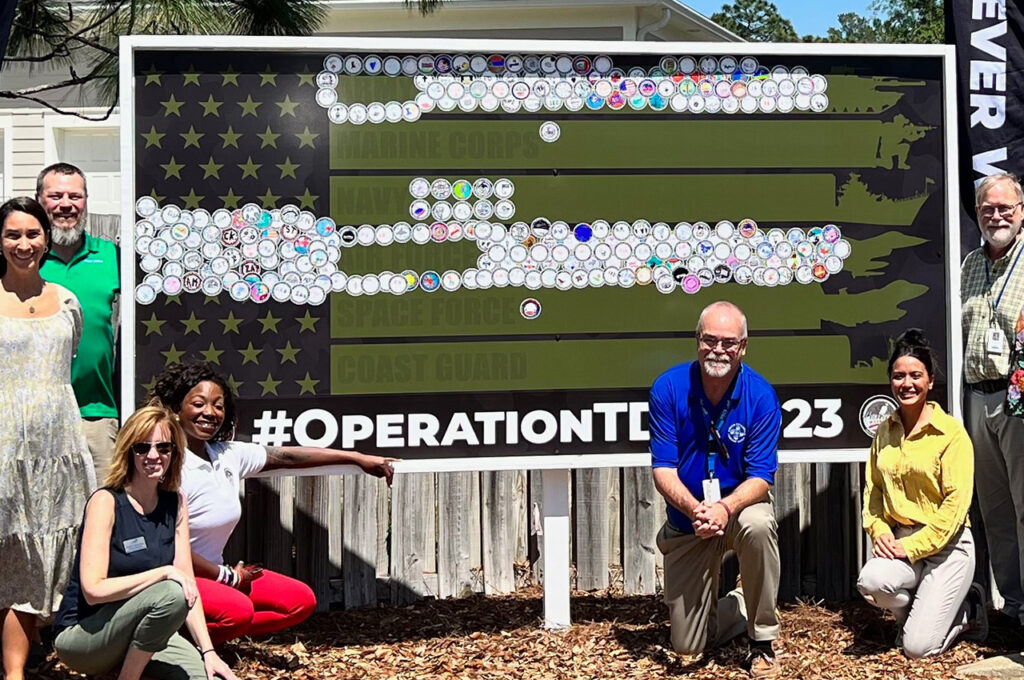 Dr. Michael Mosely, Superintendent of Rocky Bayou Christian School, knows firsthand the challenges of being a military child. As a military dependent, he attended nine different schools in his 13 years of K-12 schools.
"I keenly felt the difficulty of moving often, leaving friends and family, and the burdens inherent for the family when your parent constantly deploys," said Dr. Mosely. "I am honored to be able to minister to those students and help them navigate these and other challenges so that their parents can rest assured that their child's school is doing everything possible to help them flourish."
The partnership between Forever Warriors and Rocky Bayou Christian School is a step towards ensuring that military children have the support they need to thrive academically, emotionally, and socially.
Forever Warriors (powered by Step One Automotive Group) is a nonprofit organization that provides specialized resources to support the well-being of service members, veterans, and their families. Through initiatives like #OperationUpstream and #OperationTDY, Forever Warriors aims to create a tribe that provides tangible support in times of crisis and upholds the profound sense of pride that comes with serving our country.
"As we all can attest to, having a group of close-knit friends that act as a family, that have experienced similar lifestyles including the struggles, obstacles, and opportunities strongly influences emotional stability aka mental health," added Orner.