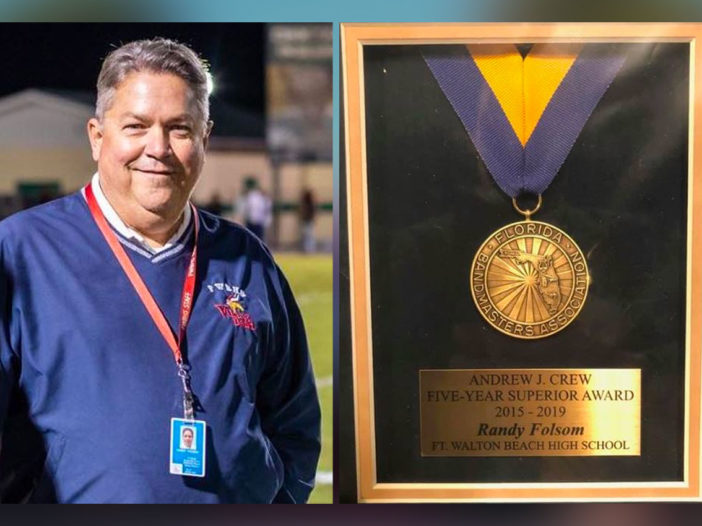 Fort Walton Beach High School's Band Director Randy Folsom has been awarded the Florida Bandmasters Association (FBA) Andrew J. Crew Award.
This award is given to high school band directors that have received a superior rating for 5 consecutive years at the FBA State Music Performance Assessment (MPA).
According to the High School, the award is named after Andrew J. Crew. In 1990, Mr. Crew was chosen as a recipient of the "Legion of Honor" award by the John Philip Sousa Foundation; recognizing him as one of the "Ten Best Band Directors" throughout the United States. Mr. Crew was elected to the Florida Bandmasters Association "Hall of Fame" in 1994.
Mr. Folsom was inducted into the Florida Bandmasters Association Hall of Fame in 2011 and received the Oliver Hobbs Award in 2007.
Congratulations Mr. Folsom on this incredible award!
As someone who marched in the FWBHS band under Mr. Folsom, I can truly say that he deserves it!
👋 Sign-up for our free local newsletter
The BEST way to stay updated on the headlines along the Emerald Coast every single day. Never miss important local info!