9:30AM UPDATE: Mayor Rynearson underwent surgery and the family says that it all went well and he is in the recovery room.
"We can't wait to talk to him and wrap our arms around him," said Heather Rynearson Peters. "Thank you for your continued prayers! We feel each and every one of them. God is good, always!"
---
On Wednesday evening, Fort Walton Beach Mayor Dick Rynearson, and his wife Janey, were involved in a terrible accident as they were heading to a meeting in Orlando.
While traveling on I-10, the Rynearson's pulled off at the Live Oak exit to make a stop at the Busy Bee. After waiting in the median to enter into the northbound lane to head to the Busy Bee, the Rynearson's vehicle was T-boned.
This caused their vehicle to be shoved roughly 176 feet, across two lanes of traffic and then onto the on-ramp.
As fate would have it, a Milton-man was at the intersection and witnessed the collision. According to Heather Rynearson Peters, Dick & Janey's daughter, the man jumped into action and helped get the Rynearson's out of their burning car before it completely engulfed in flames.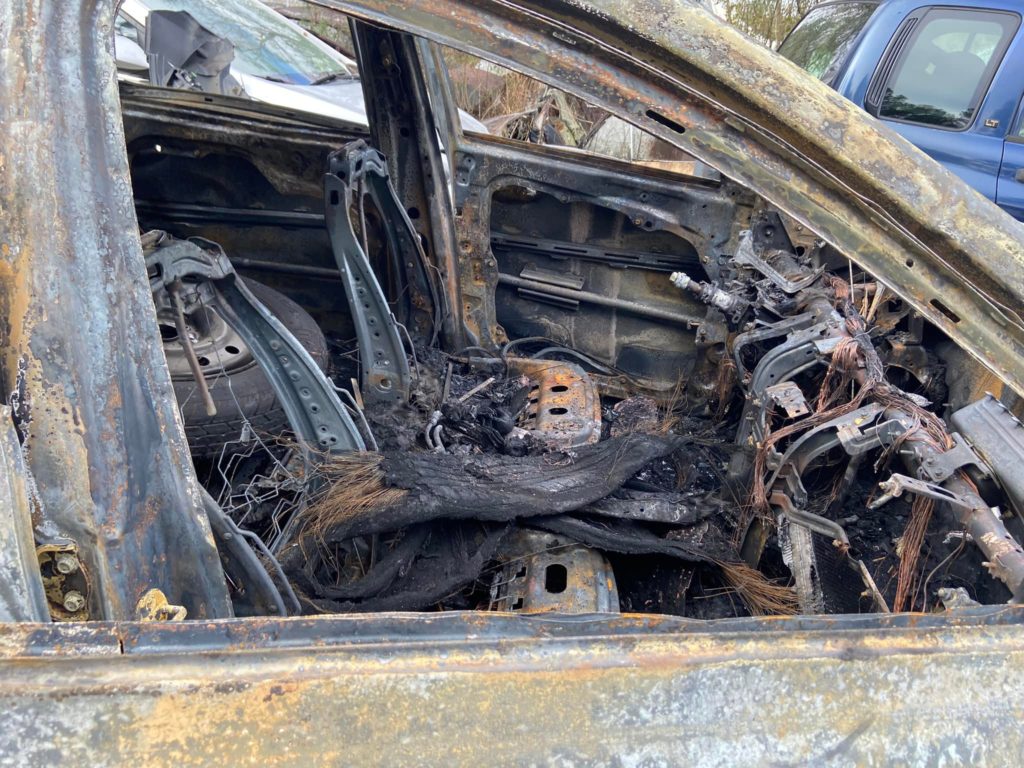 Peters tells Get The Coast that the gentlemen pulled over and started yelling to Janey to get out of the car because it was on fire.
"My mom is stepping over flames to get out of the car and then my dad couldn't get himself out of the car because the seat belt was stuck," she said. "Once he got that undone, he couldn't get himself out of the car because he was in so much pain. That man helped him out and got them as far away from the car as he could before tires started exploding and then completely engulfed in flames."
"God sent that angel to be there for my parents and help get them to safety," said Peters. "God's presence has been in this the whole time."
As far as Peters knows, the person in the other vehicle was not injured.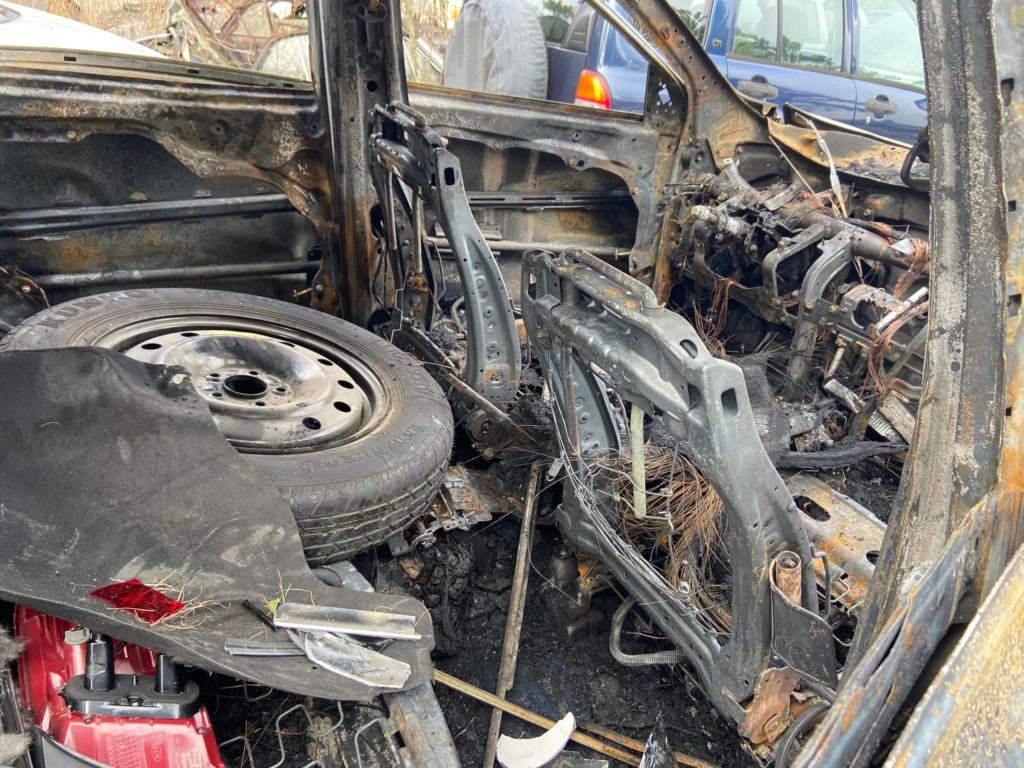 Following the accident, the Rynearson's were transported and admitted to the Live Oak Trauma Center. Mrs. Rynearson suffered a bad bruise to her stomach from the seatbelt but was later released. After a series of imaging, it was determined that Mayor Rynearson suffered a broken sternum, a broken rib, and has a hematoma near his kidney.
He was then transferred to Shands Hospital in Gainesville, FL.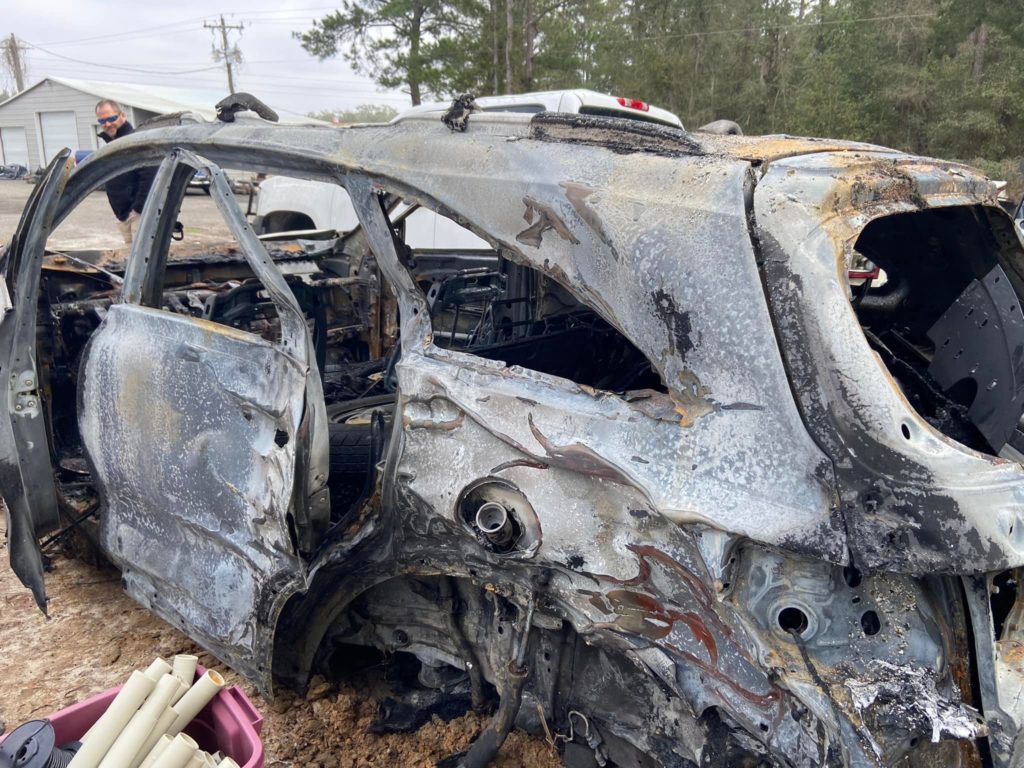 Peters says that the doctors are still trying to figure out the next best steps for the Mayor's broken sternum.
"We're waiting for the doctors and the surgery team to figure out a plan," she said. "Once that happens, then we'll know what we're dealing with."
Despite the incredible amount of pain the Mayor is in, Peters says that his blood pressure is great, he seems to be in good spirits, and still has his humor. Janey has been able to see her husband, while also getting some much needed rest, as well.
"There's such a calmness down here."
Due to COVID restrictions, Peters says she hasn't been able to wrap her arms around her dad just yet, but that she can feel the love and support being sent her way from her community back home.
"As a family, we are overwhelmed by the phone calls, text messages and the prayers," she said, holding back tears. "I can tell you that with everyone's prayers coming at us, there's such a calmness down here."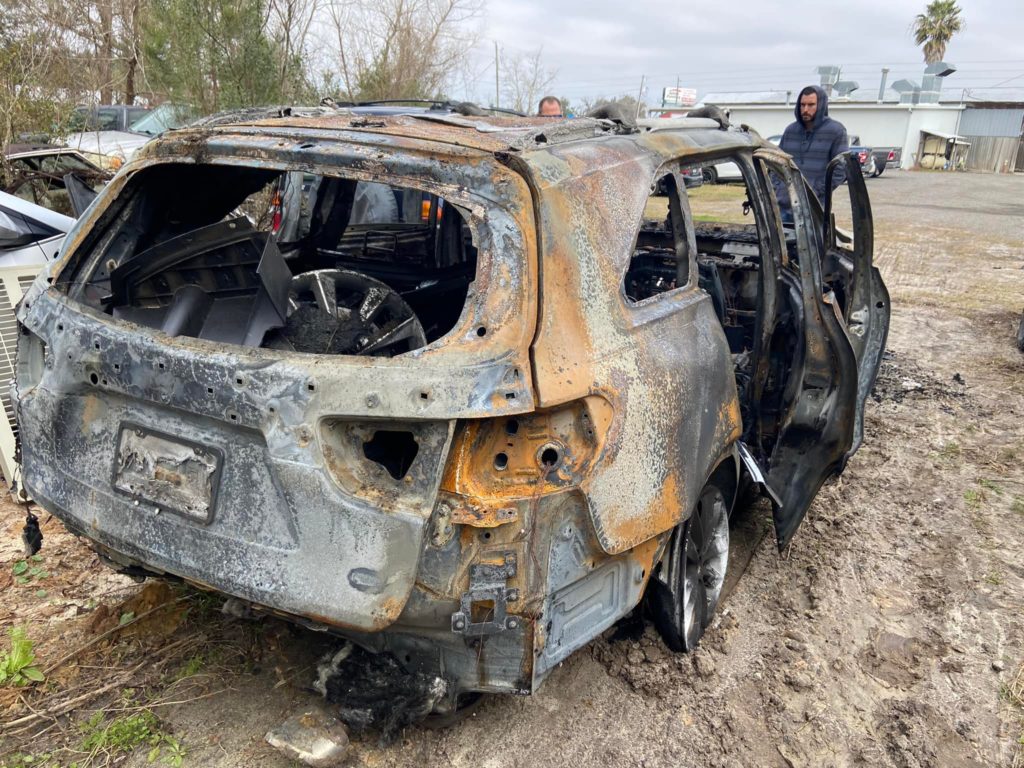 The Rynearson Family's prayer request is for the medical staff to help aid in the healing process for Dick & Janey.
"God has been ever-present and faithful during this time," she said. "I can't reiterate this enough: The calmness that has come over our entire family through this whole process is 100% because of the prayers being sent our way."
As we get an update on the status of Mayor Rynearson, we will provide an update.