The Fort Walton Beach High School Vikings faced a tough task on Friday evening, traveling to Tallahassee to square off against the Godby Cougars. Despite a 28-6 loss, the Vikings showcased their skills, tenacity, and the promise of a talented roster.
The Vikings' offense, led by Senior Quarterback Harrison Orr, demonstrated resilience throughout the contest. Orr completed 12 of his 22 passing attempts, accumulating 105 yards with a touchdown and a long pass of 19 yards.
Though he faced intense pressure from the Cougars' defense, resulting in two interceptions, Orr continued to rally his team.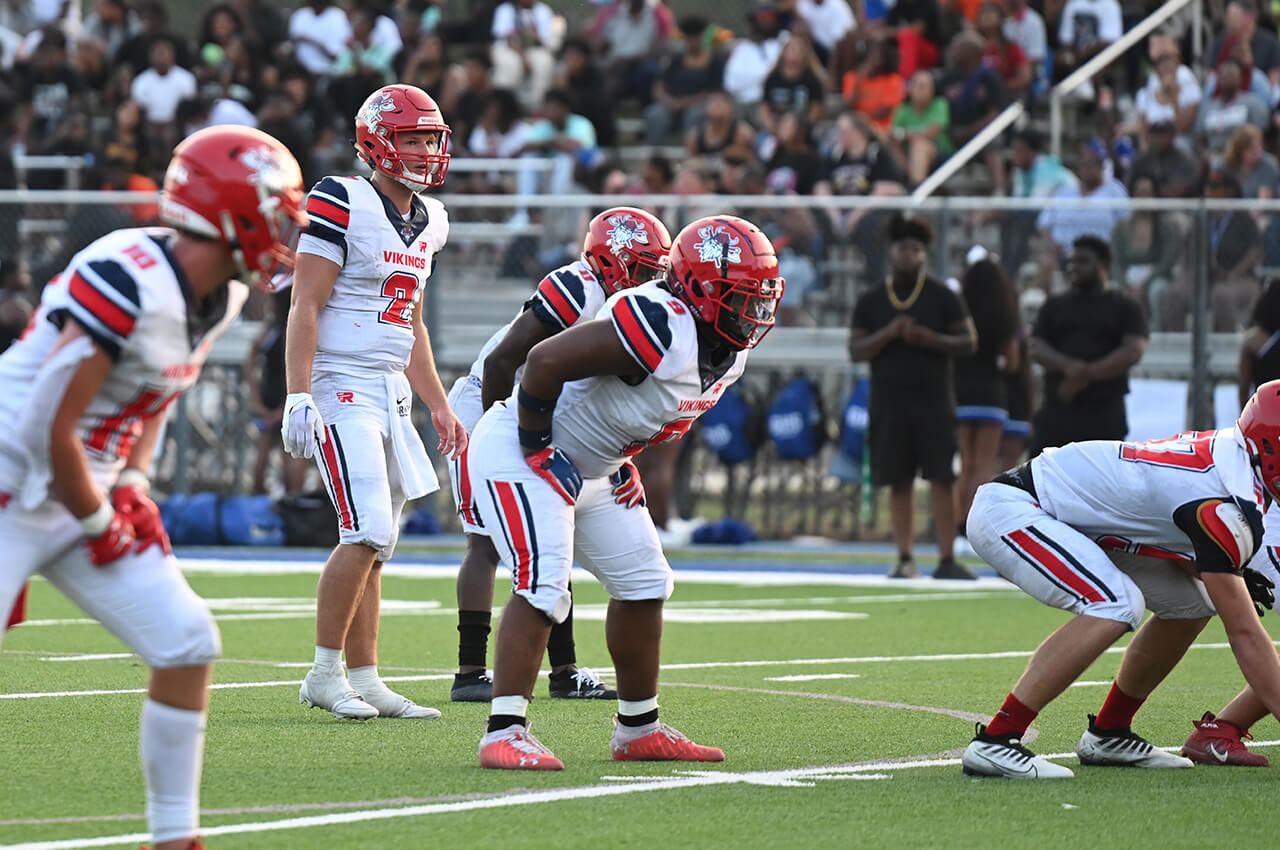 The ground game was where Fort Walton Beach truly shined. Eddie Love, Jr., the junior running back, was a standout performer. Love rushed for an impressive 184 yards on 22 carries, with a long rush of 31 yards.
Additionally, Junior Jereme Earl showcased his explosive potential with a 30-yard rush on his sole attempt of the night.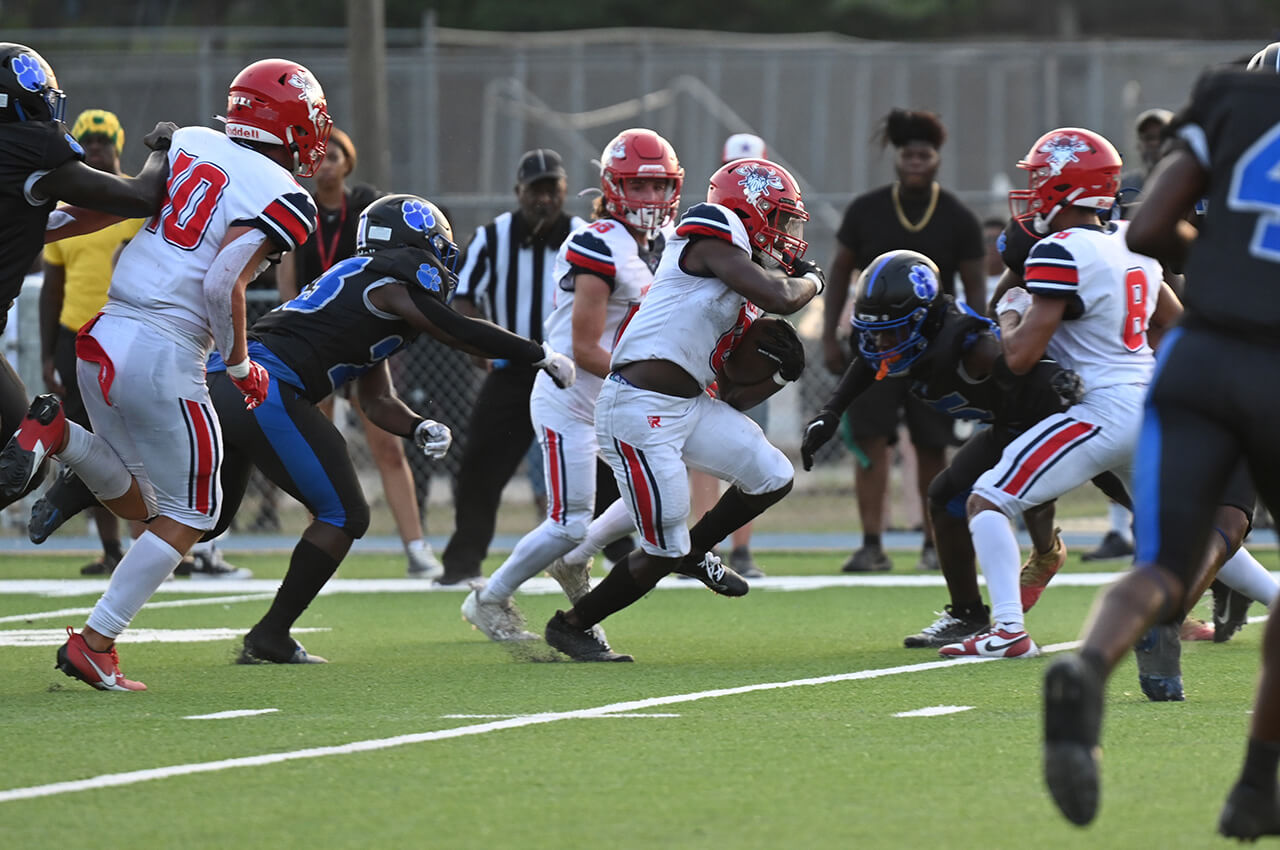 In the air, the Vikings spread the ball around. Sophomore Hudson Knight made his presence felt with three receptions, totaling 29 yards and clinching the only touchdown of the evening for the Vikings.
Eddie Love, Jr. was once again a key player, racking up 33 receiving yards on 4 receptions.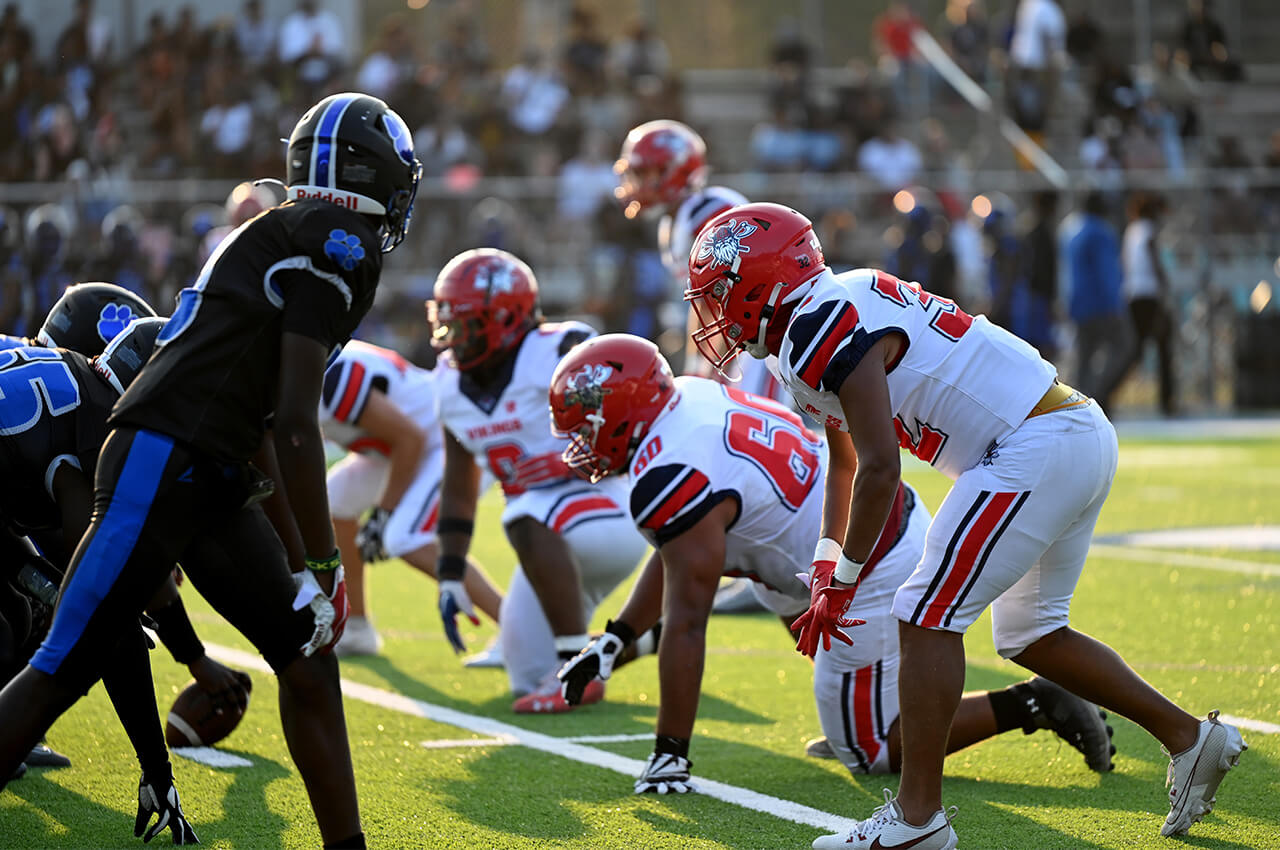 On the defensive side, Zavier Hamilton led the team with 7 total tackles, closely followed by Ison Newcomb with 6 tackles and a sack. Newcomb's performance was further highlighted by a fumble recovery, showcasing his knack for being at the right place at the right time.
Junior Phillip Dillard also made a significant impact, recording 3 tackles, 2 of which were for a loss, and blocking a field goal attempt.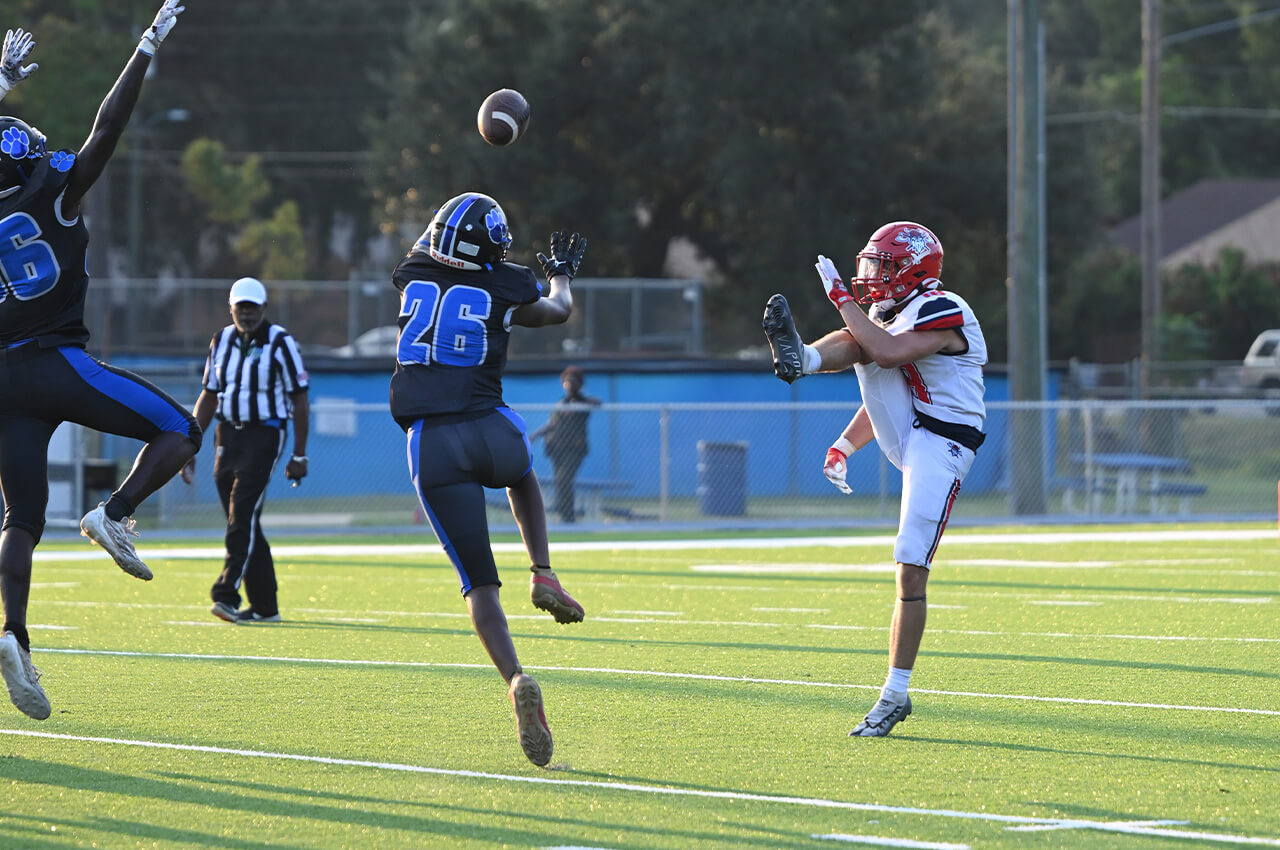 Special teams had its moments as well. Jax Lechner consistently ensured good field positioning for the defense with his kickoffs averaging 51 yards. J'drian Edwards was a notable contributor in the return game, accumulating 48 yards on 3 kickoff returns, with a long of 20 yards.
"We are so close…"
Post-game, Head Coach Bobby Clayton reflected on the match, "The immediate gut punch of losing the game, you leave and you're aggravated… But after, you sit back and evaluate it… we are so close."
Clayton was the first to admit there were a few misplays here and there, including a blocked punt for a "scoop and score" for Godby, along with 2 touchdowns called back. However, he could see his "new beginnings" moto for the season begin to break through as he talked about a few standout players from the game.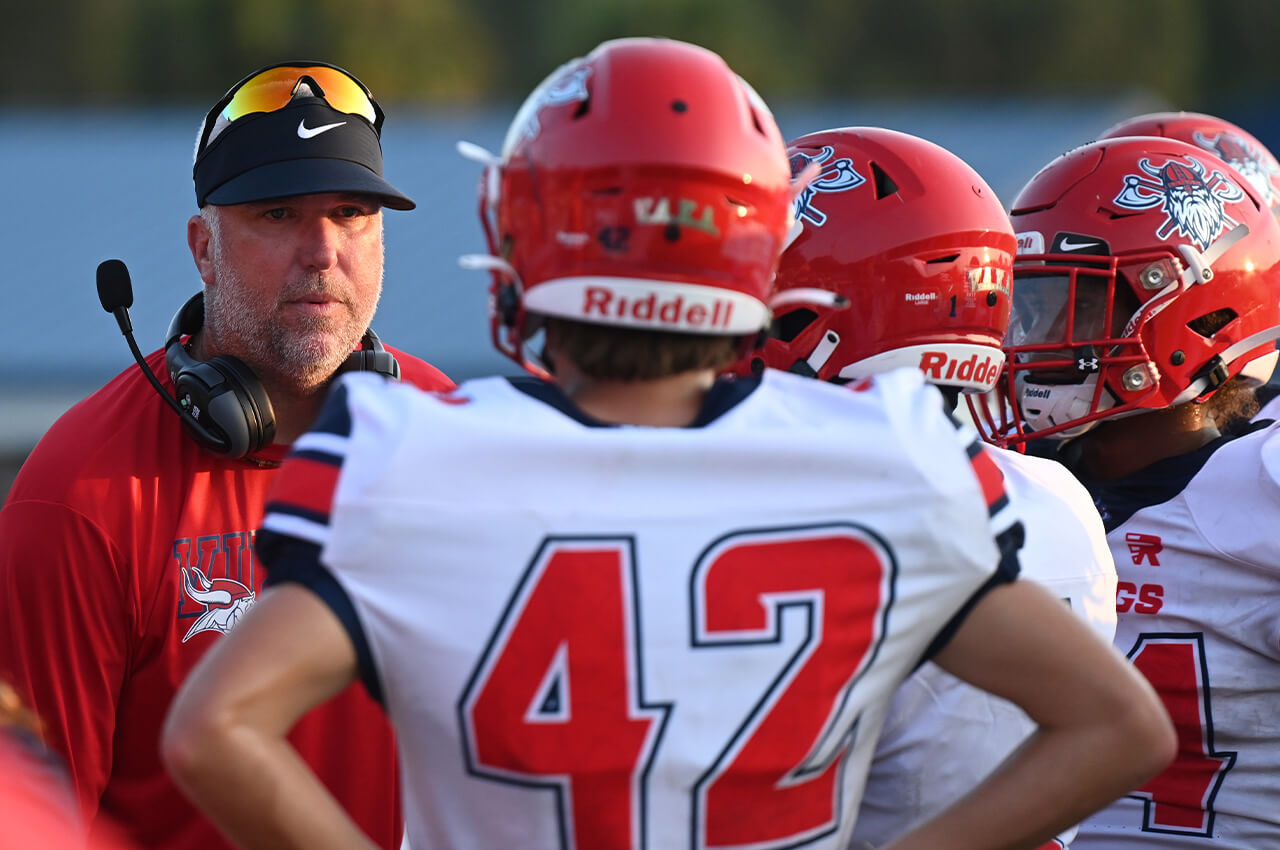 "Eddie Love Jr., he played lights out. He ran the ball hard and he accounted for a lot of our total offense," said Clayton. The coach also spoke highly of Hudson Knight, Donovan Stone, and Owen Davis.
When asked about the team's progress, Coach Clayton remarked, "Everything's trending up. We're making those steps and we're not backing up, which, as a coach, that's what you want to see."
Going forward, Coach Clayton is optimistic and ready for the season. "Every game is our district championship game," he said. "Every game is a big one… We just have to play the way we're capable of playing."
The Vikings will take on South Walton this Friday in an away game at 7pm.