This past Saturday night, the City of Crestview held their annual Christmas Parade in downtown Crestview that featured 130+ floats.
Shortly after the parade, posts on social media began circulating of 'Golden Tickets' that were handed out during the parade that included a candy bar, a letter, and cash. 
After some quick research, it was revealed that The Property Group 850, real estate brokerage based out of Crestview, were the ones behind the Willy Wonka-themed float and were the ones handing out nearly $5,000 in cash. 
During a Monday morning interview, broker Catherine Pittman explained that random acts of kindness started nearly 16-years-ago for her when a stranger completely changed her life. 
"My daughter was on chemotherapy for a brain tumor and by a completely chance encounter of events, the Destin Log was forwarded from their vacation rental property in Destin to their primary house in Birmingham," she said. "Someone that forwarded their mail also forwarded our story about my daughter that was in the paper."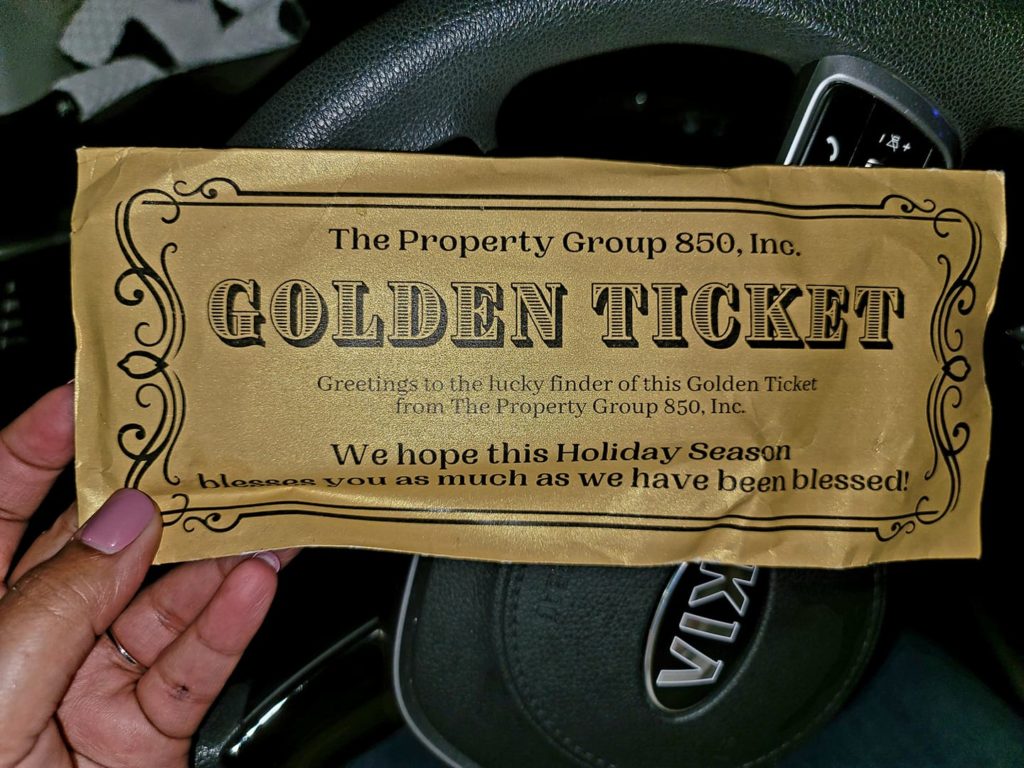 Long story short, the gentleman paid off Pittman's house to the tune of $145,000.
"This is someone I've never met in my life and didn't have any connection with him," she added. "He just got a copy of the paper forwarded and then reached out to me. His daughter had the same rare disease that my daughter had. Obviously there was a higher power involved in all that because there's no way that one copy of the Destin Log got forwarded to them, and their daughter had the same illness my daughter had."
Pittman eventually paid everything back but the generosity she was shown left a lasting impression and has remained on her heart to this very day.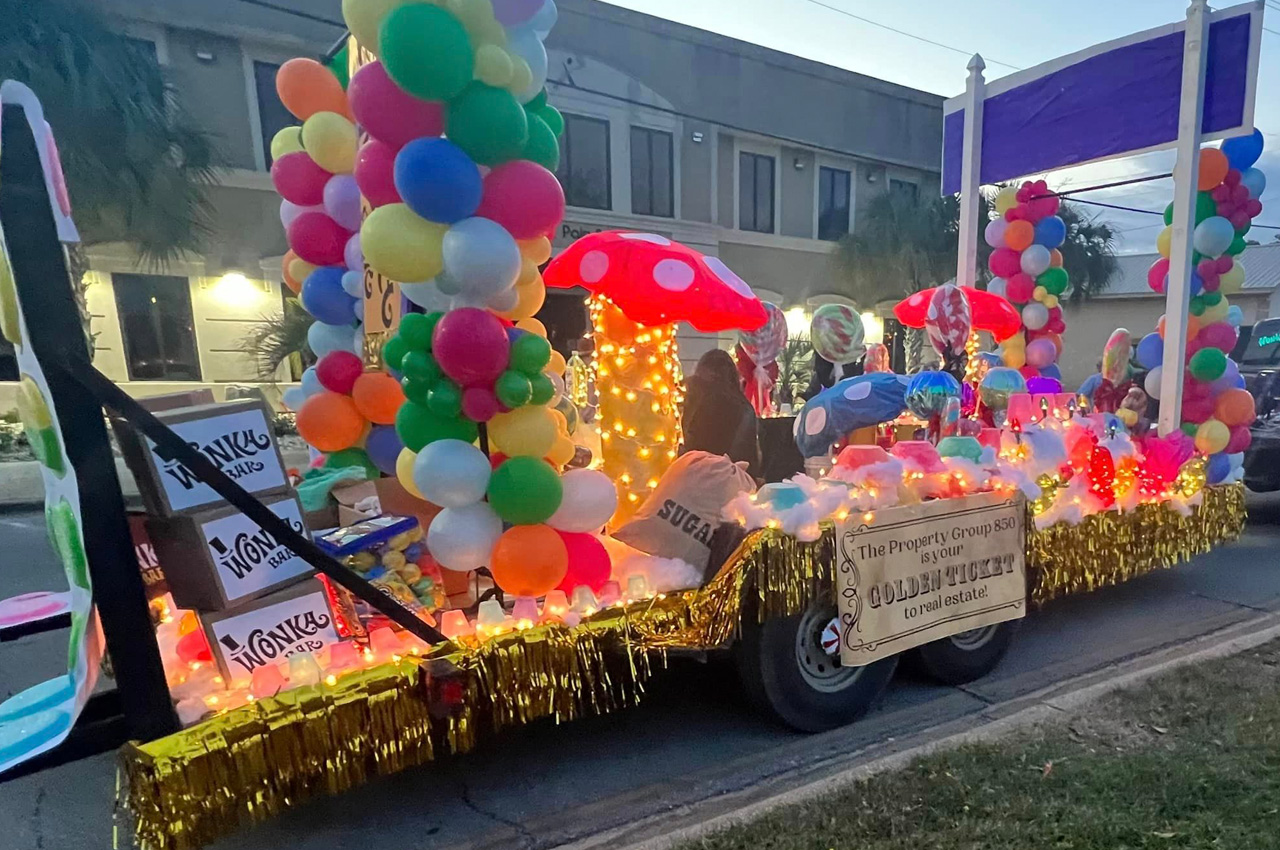 "You don't have to have a reason to help somebody," said Pittman. "I think that's the message we're trying to pass along in our real estate office. It doesn't have to all be lined up. It doesn't have to be perfect. You don't have to know 'the why,' and I think that's what our big focus was on doing these Golden Tickets."
Pittman says the idea for giving away money came from broker-associate Jason Miller. She says that Miller originally threw out the idea of giving away $500 in a mix of envelopes during the parade. When the brokerage decided on a Willy Wonka theme for their float, they knew what their spin on the Golden Tickets would be.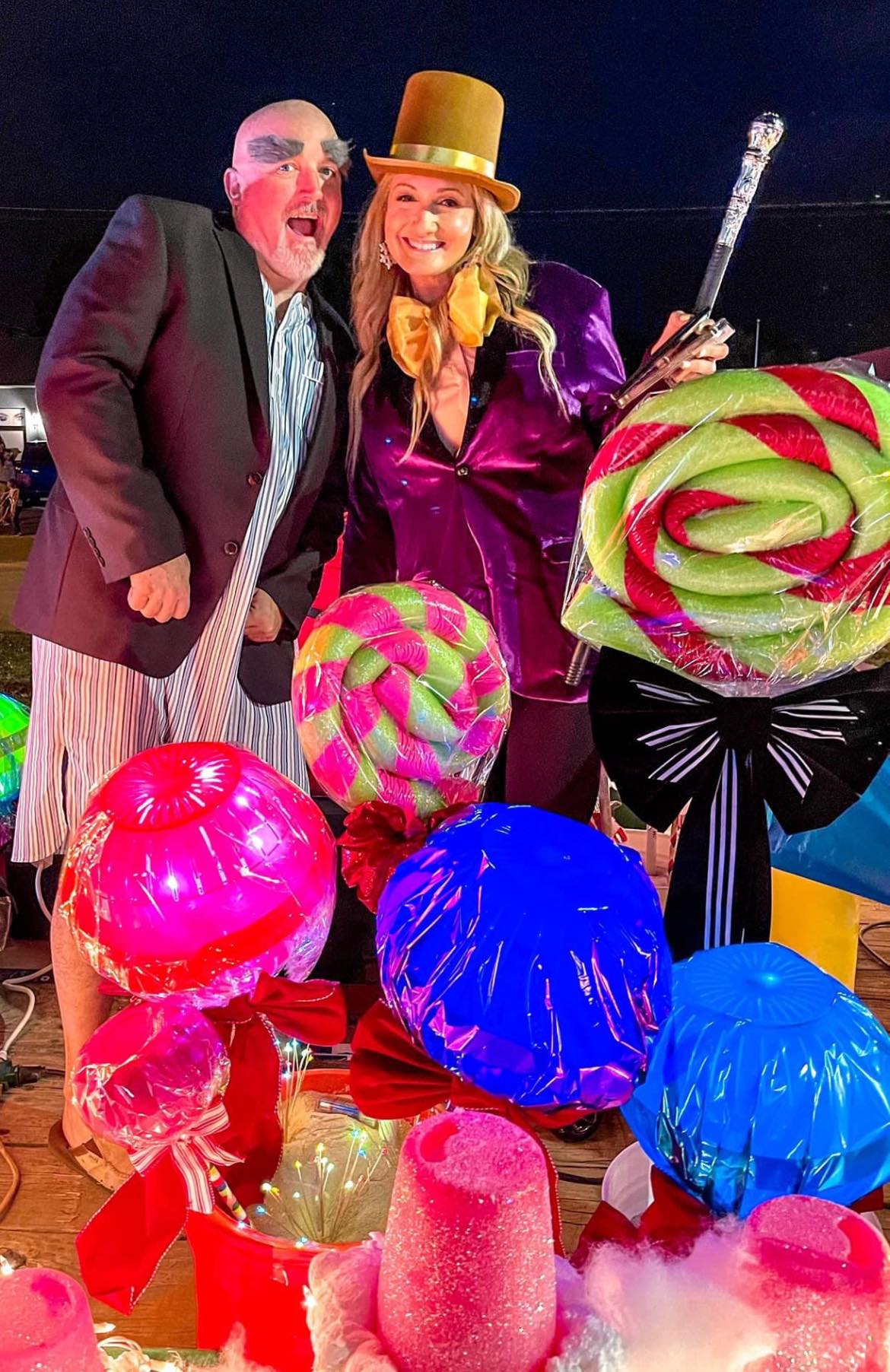 "We have 40 agents in our office and everybody got on board to do it," she added. "We ended up with just under $5,000 passed out at the parade on Saturday night in the envelopes. They either had 100's, 20's, 50's, or a combination."
Additionally, each recipient received a letter that read:
"You are the lucky recipient of one of our Golden Tickets. We hope that this random act of kindness blesses you and your family this holiday season. We hope to inspire our town to pay it forward when we have the opportunity. 

Every time you out something positive into the universe the world changes. Kindness invites miracles to show up, not just in our world but in the whole world. We sincerely wish for you that 2023 is your best year yet!!!!"
Almost immediately after the parade, she started receiving messages from people who got their hands on a Golden Ticket. Some were from people who didn't have much, and this small gesture would have a big impact on them.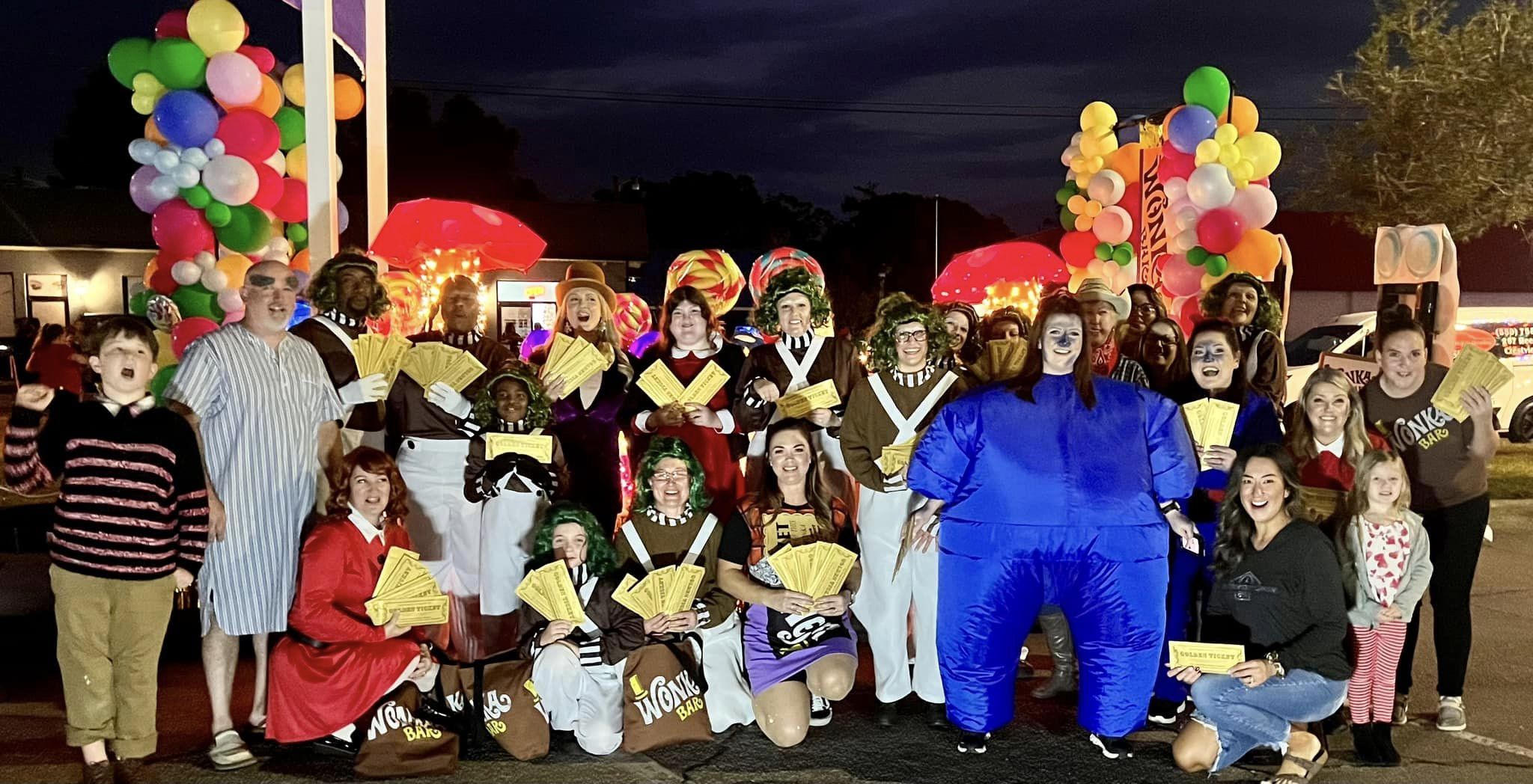 In the 2 years since The Property Group 850 first launched, Pittman says that giving back and supporting the community that has supported her since the beginning has always been a priority. 
"We're coming from a place of abundance," she said. "There's no way our brokerage got to be as successful as it is in two years without being able to give back. There are needs that are out there every day. You just have to look for them. There's people whose lives you can change every single day with just one small random thing. You never know how much someone's struggling and how that one small thing you do will literally change their life or change their mindset."
As the year comes to an end, Pittman is excited about what 2023 will bring and what other opportunities will come their way that they can get behind and champion.
"I cannot wait until next year to see what we will come up with," she laughed. "We survived the parade and that was a lot of planning and hard work. We just continuously try to see where the need is and how we can help."