Every corner of Kenwood Elementary in Fort Walton Beach tells a story. And one figure central to many of these stories is Cathy Baker, who has spent over three decades nurturing young minds in the very same school where she once was a student.
Born in Fort Walton Beach, Baker grew up in the Kenwood neighborhood when the streets were still red clay. She attended Kenwood Elementary in its inaugural year as a first-grade student. After going on to Pryor and Choctaw and graduating from Troy State, her heart led her back home, back to her roots, to Kenwood.
"I received my education degree and had done my student teaching in kindergarten," Cathy shares, a hint of nostalgia in her voice. "When I came to sub, there were actually about four teachers that were still here that had taught me. I was just elated because I always liked the younger kids. So I started in January of that year and I've been here ever since."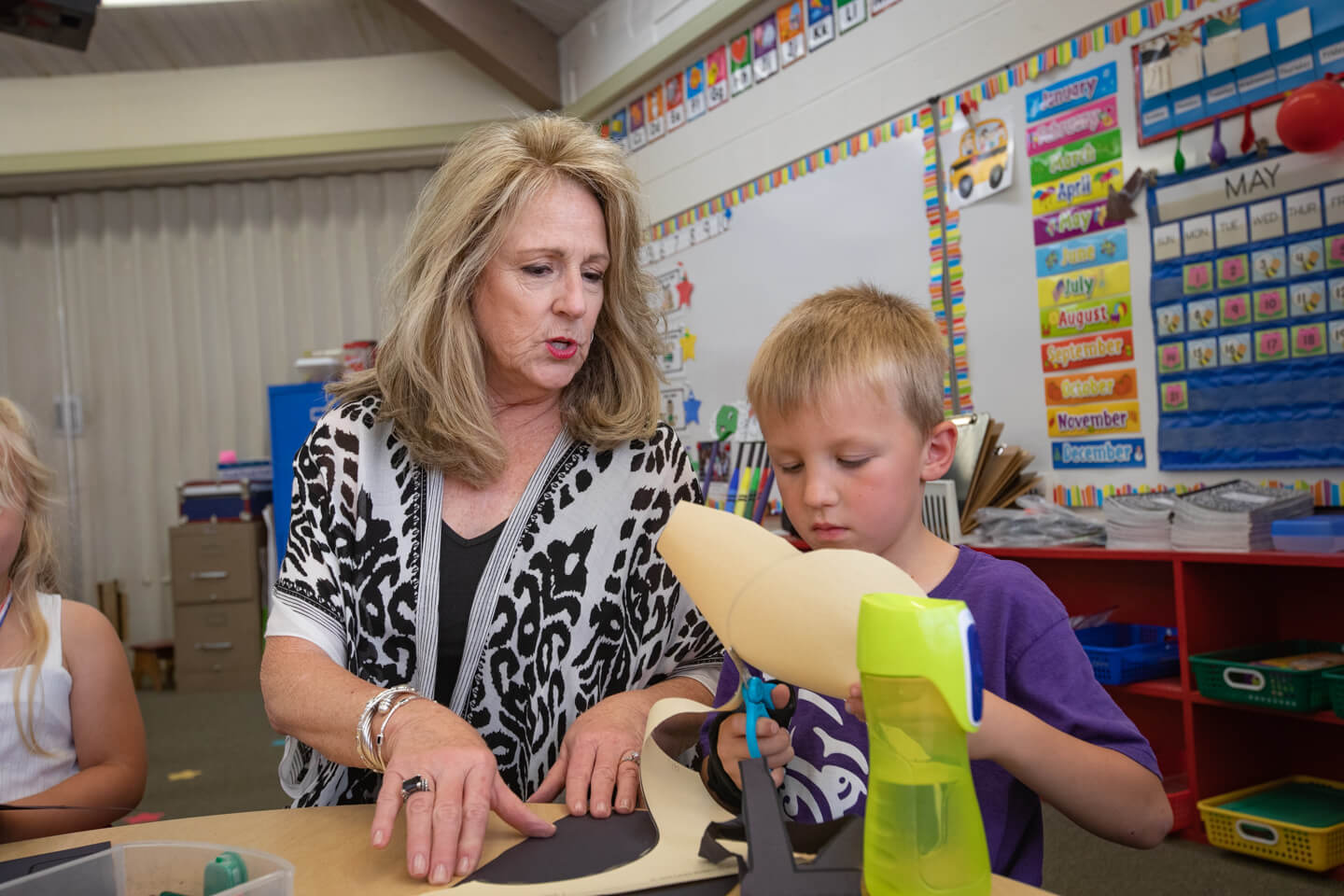 Over the years, Cathy bore witness to the evolution of Kenwood Elementary, a transformation that held a mirror to the ever-changing world outside its walls. "The school got smaller. Sixth grade wasn't here anymore and we grew a new wing," Cathy observes.
But despite the changes, some things remained the same – like the metal monkey bars her father, a former PTO president, had helped acquire, which still stand strong in the playground.
In her 37-year tenure, Cathy has dedicated her life to the education and well-being of kindergarten students. "I feel like it's my greatest accomplishment, just sticking with a grade level that long," she says. When asked about her enduring love for this age group, her face lights up. "Just their inquisitiveness about things and their love of learning and excitement of learning makes it really fun," she says.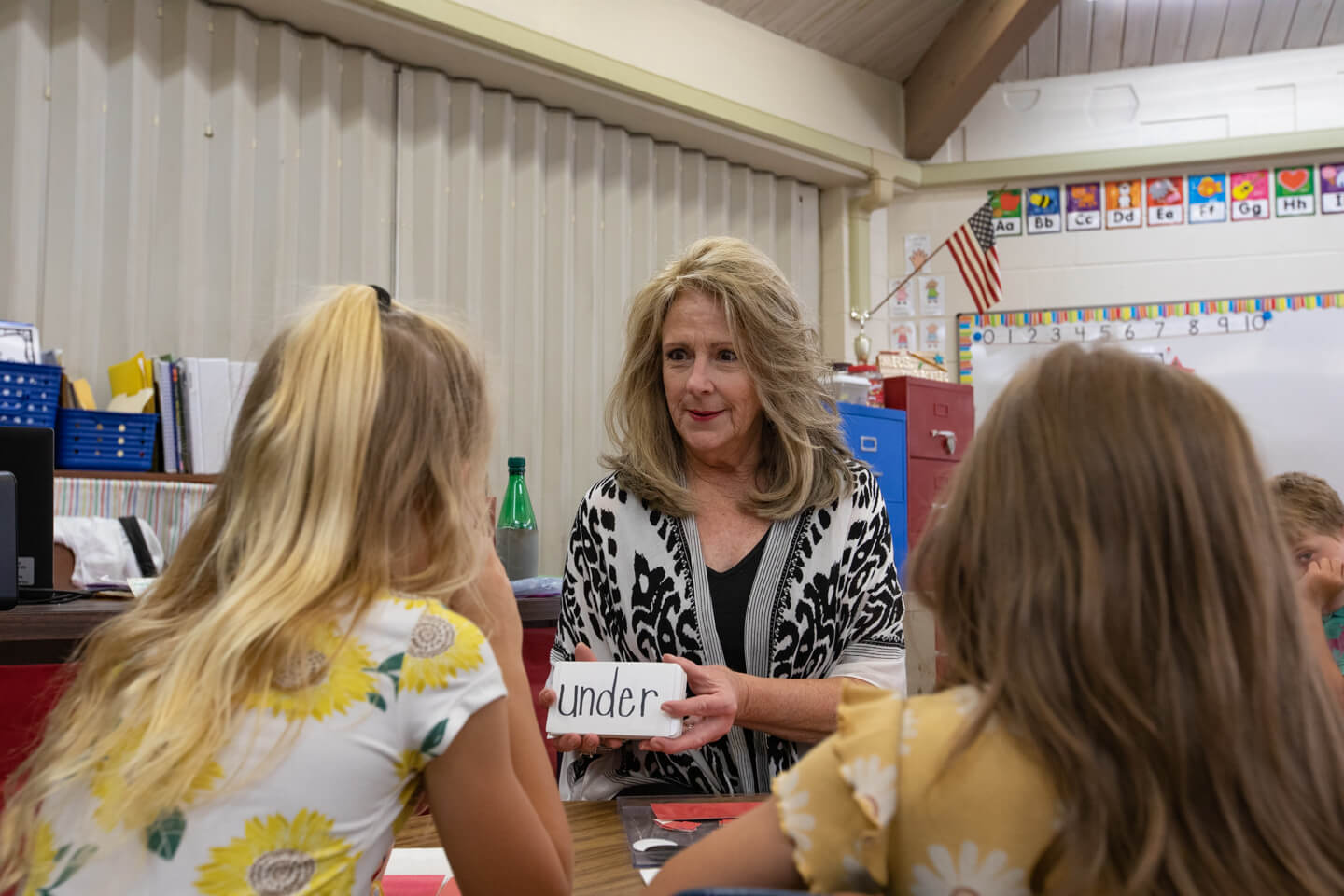 It's this dedication that has not only touched the lives of hundreds of children but has also inspired some to follow in her footsteps. "The ones that have grown up here and stayed here, they'll make an effort to come back and see you and then they'll tell you 'you're why I became a teacher.' So yeah, that makes it really special," Cathy says.
As Cathy prepares for her impending retirement on May 31st, there's an undeniable mixed bag of emotions. "Right now I'm excited. But come August, it's going to hit me when I'm going through Walmart and want to smell the crayons," she shares. "But, the interaction with the children is what I'm going to miss."
Though she plans to indulge in some much-deserved rest and leisure, such as gardening and spending time with her retired sister, Cathy's love for Kenwood remains undiminished. "I'd like to come back and volunteer," she confesses.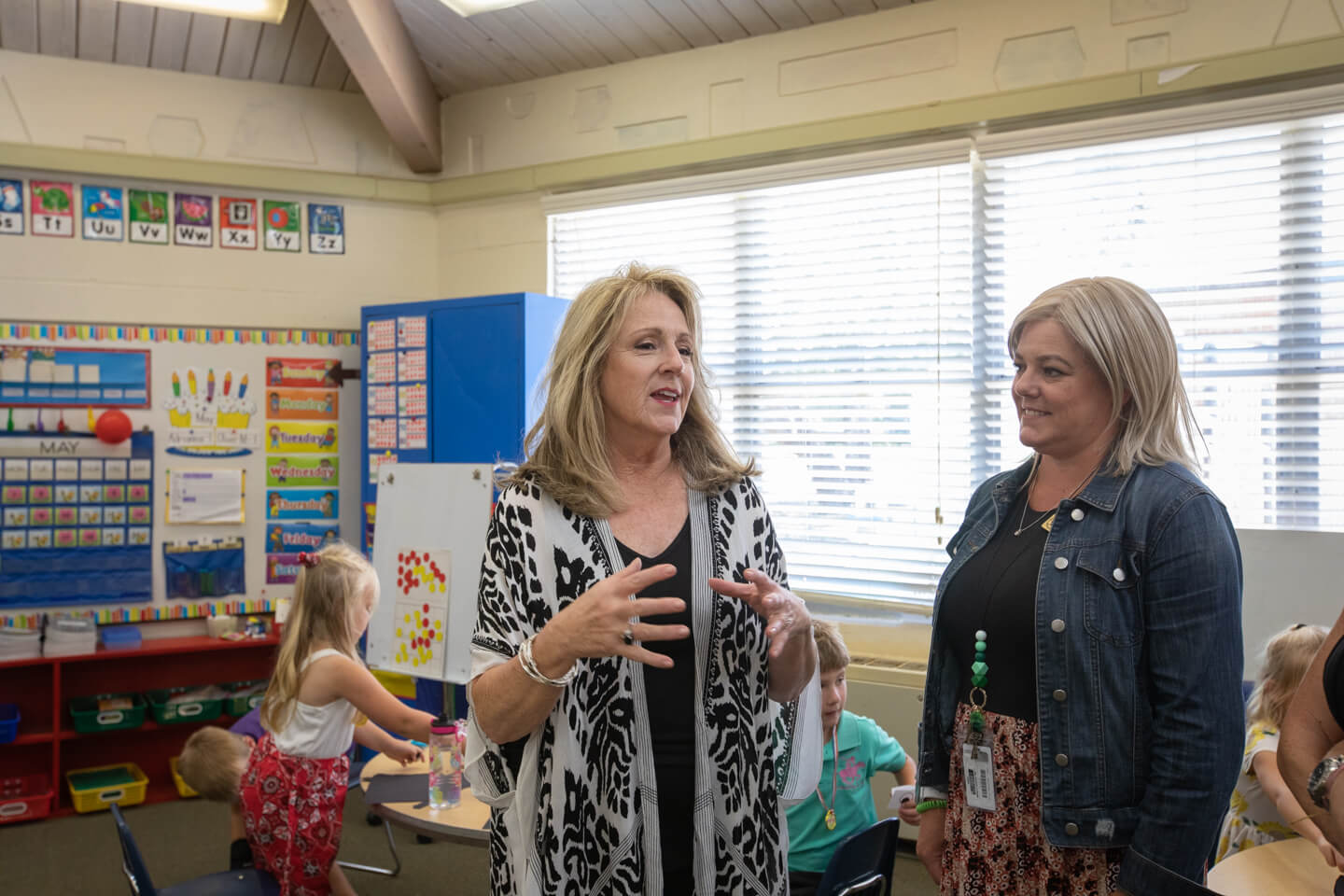 To those considering a career in education, Cathy advises persistence and patience. "Stay five years because you learn so much every year, and in the beginning it is hard and you have a lot to learn. But the reward is so awesome, to know that you're really making a difference in these kids' lives."
Cathy's legacy will endure in the hallways of Kenwood Elementary and in the hearts of her former students. As she steps into her next chapter, she leaves behind a wealth of resources for the incoming teacher, a parting gift from a woman whose life has been intertwined with Kenwood's journey.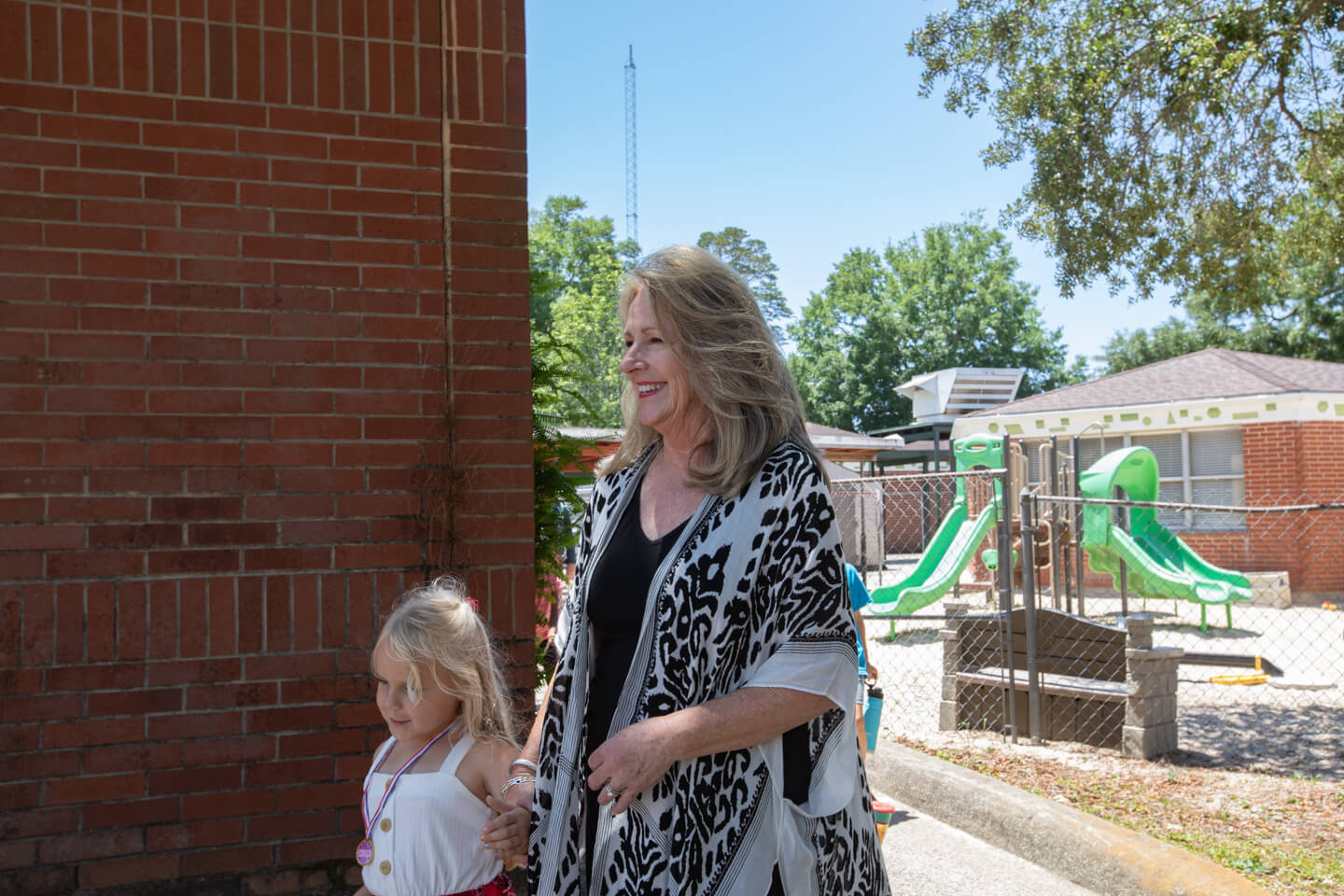 "I wouldn't trade it for anything," she says, reflecting on her time at Kenwood. "It's going to be bittersweet. I spent half of my life here. This place has grown me. It's made me who I am."
It's in every interaction, every crayon sketch, every treasure box reward, every little hand she's held and guided through the fundamental building blocks of life – Cathy Baker's story is etched into the heart of Kenwood Elementary.
Her journey takes us back to a time when the streets in her neighborhood were red clay, when a younger version of Cathy walked into Kenwood as a student for the first time, little knowing that her future would be so tightly woven with the very fabric of this place.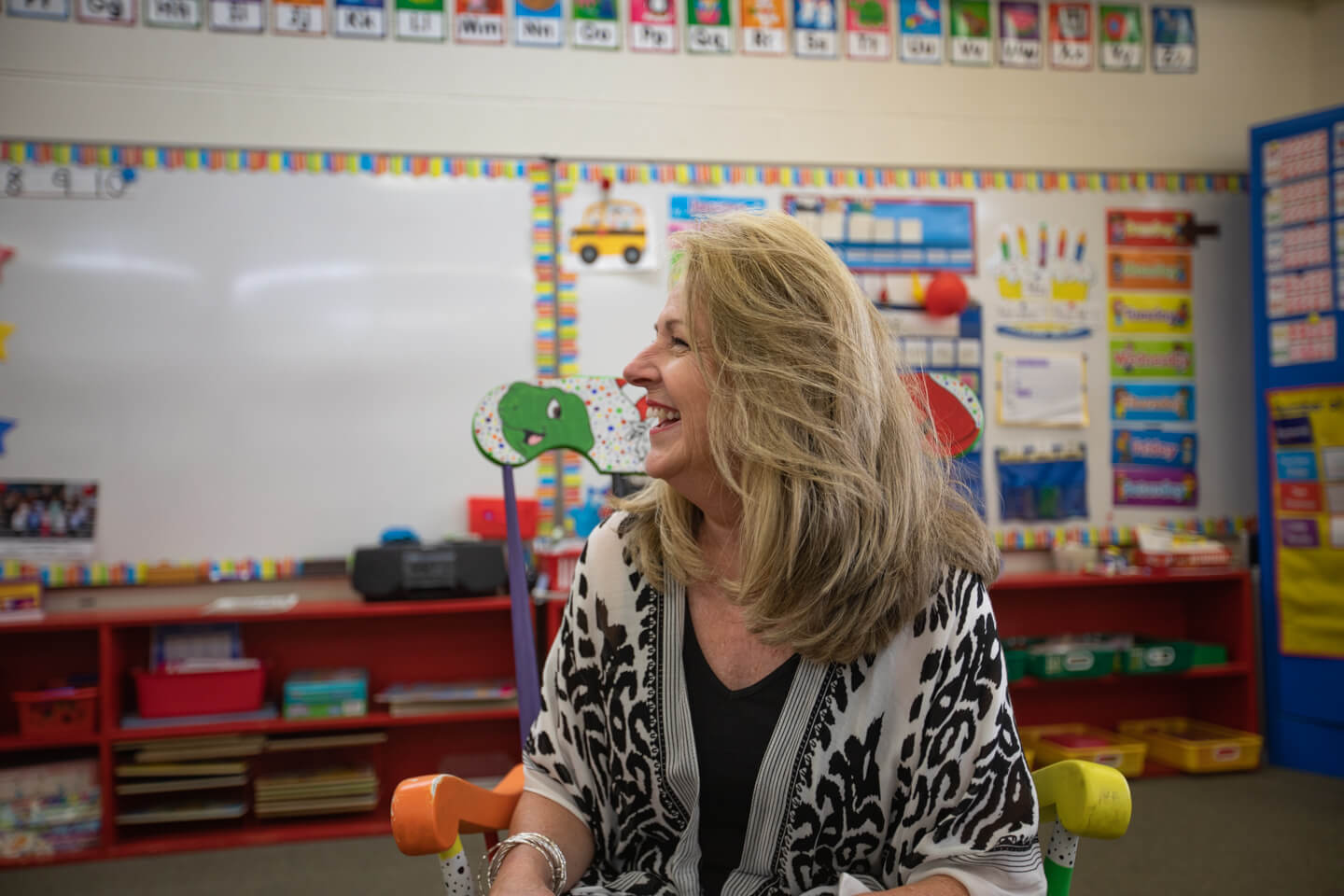 Her story isn't just about the passing of knowledge from one generation to the next, but a lifelong commitment to her community. Through the evolution of the school, the changes in curriculum, the advances in technology such as tablets in the classroom, Cathy remained a steadfast figure, her dedication unwavering.
And now, as she steps back and prepares to hand over the reins, it's clear that her departure will mark the end of an era. But it's also the start of a new one. With the lessons and materials she leaves behind, a new teacher will step in, and the legacy of Cathy Baker will continue to live on in the walls of her beloved Kenwood Elementary.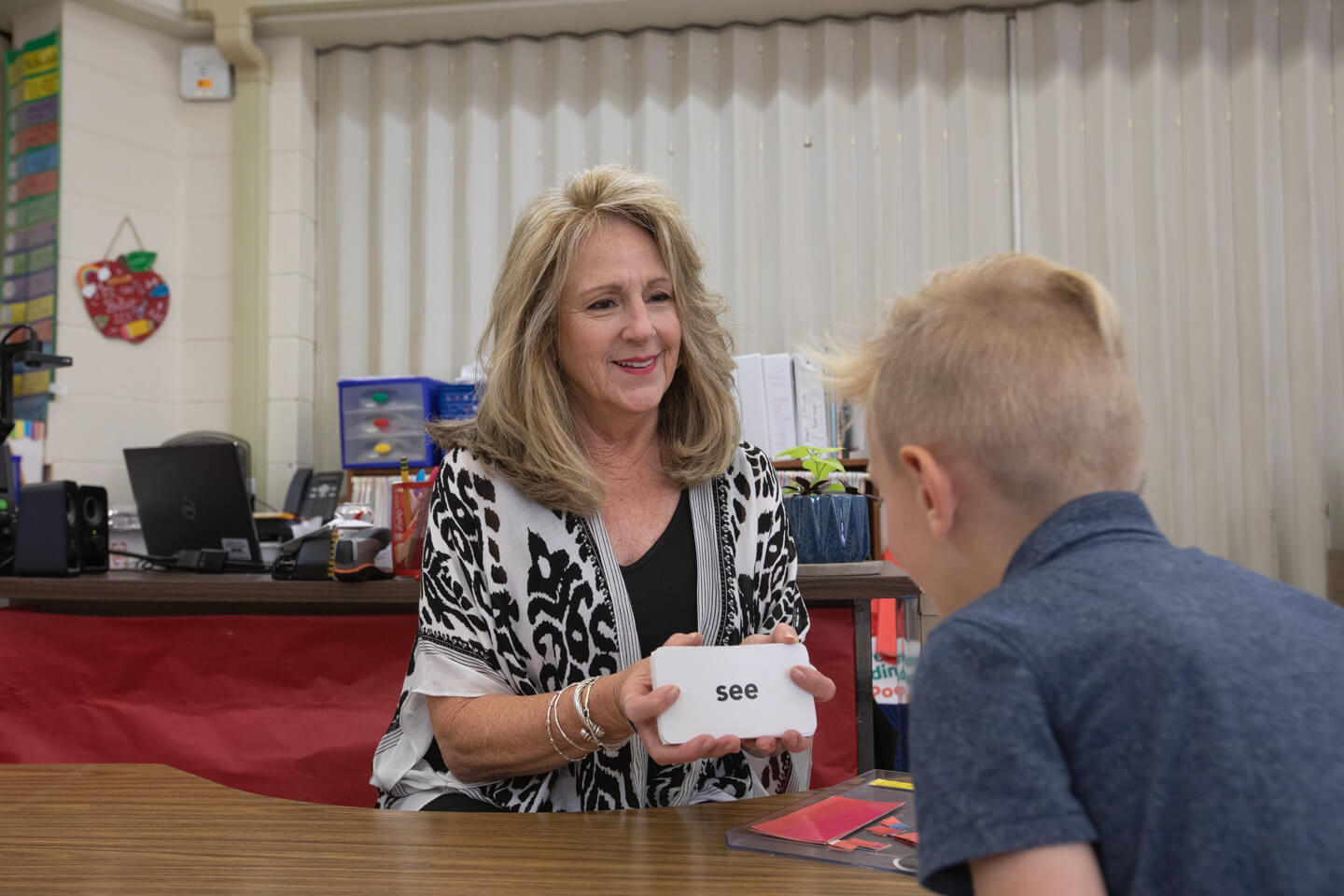 From her first steps inside the school as a student, to having her children walk the halls like she did, to the countless steps she's taken with her students, Cathy Baker's story is a journey worth celebrating. For those lucky enough to have been a part of it, her influence will echo on, proving the power of a devoted educator and the lasting impact they can have on their community.