The City of Fort Walton Beach is advancing plans to overhaul and expand the boat launch and parking areas at Liza Jackson Park. At their February 28 meeting, the City Council approved $27,900 to hire architecture firm JDF Architecture to design the upgrades.
The project is being done in partnership with Okaloosa County, who has earmarked $1 million towards improving waterfront access using tourism funds.
According to City Councilmember Travis Smith, who has been advocating for better waterfront access, the council's strategic planning sessions identified Liza Jackson as a prime location to make improvements.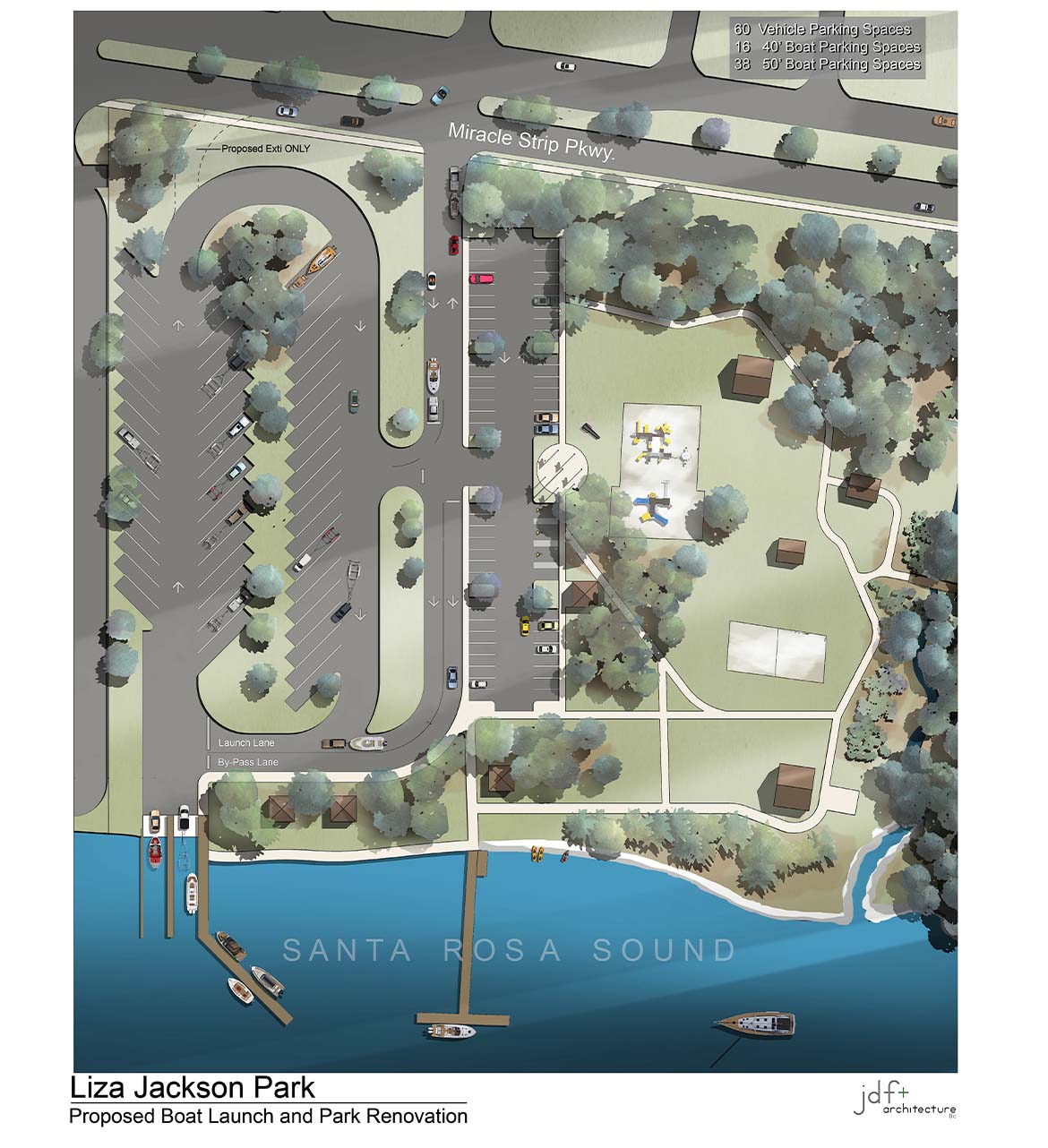 The preliminary design calls for a complete reconfiguration of the boat launch area and to expand the parking lot east to allow for more boat spaces. Currently, there are 35 boat parking spaces and 60 vehicle spaces on the west side of Liza Jackson. The new design calls for:
60 vehicle parking spaces
18 40 ft boat parking spaces
38 50 ft boat parking spaces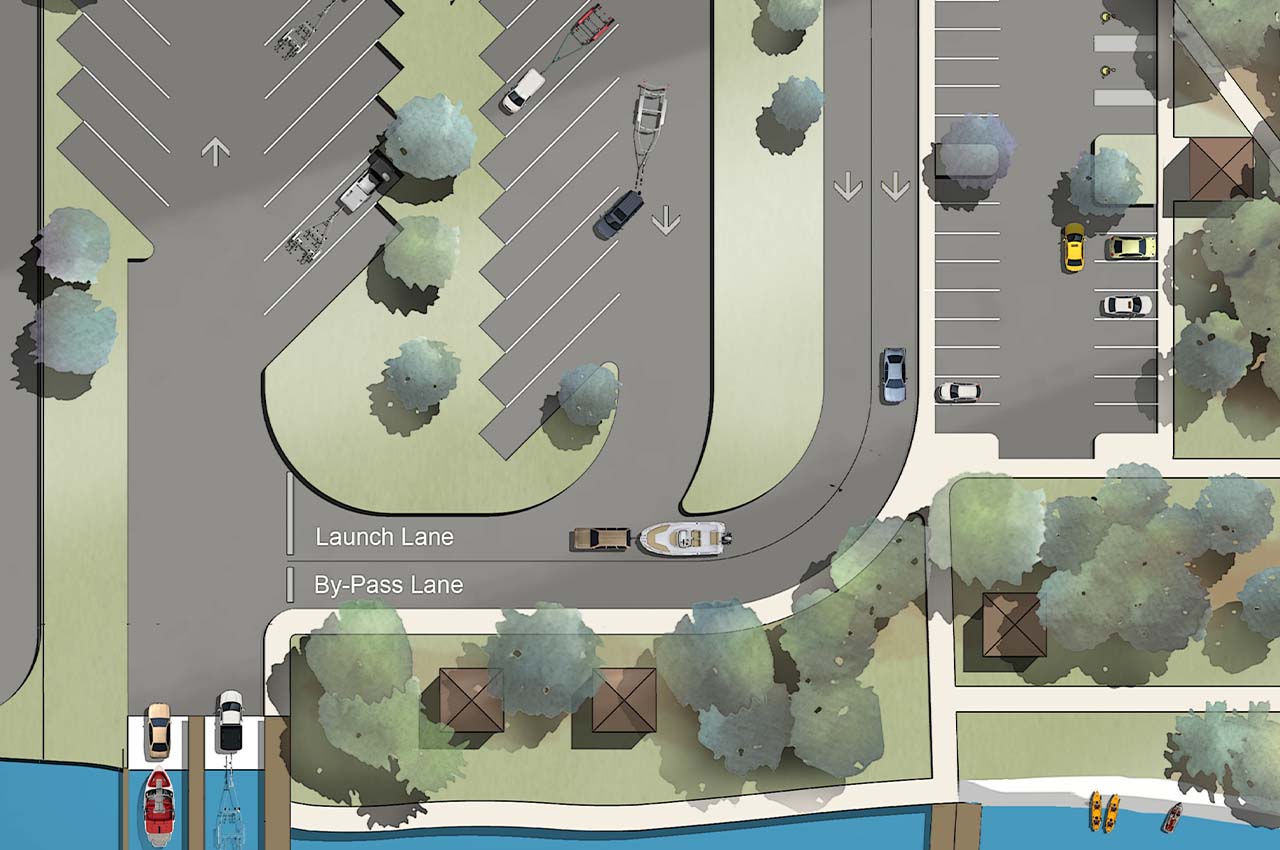 The boat launch itself would be expanded with a new extended dock and angled staging area dock to improve traffic flow for boats launching and loading. Other planned improvements include new bathrooms, pavilions, and other amenities.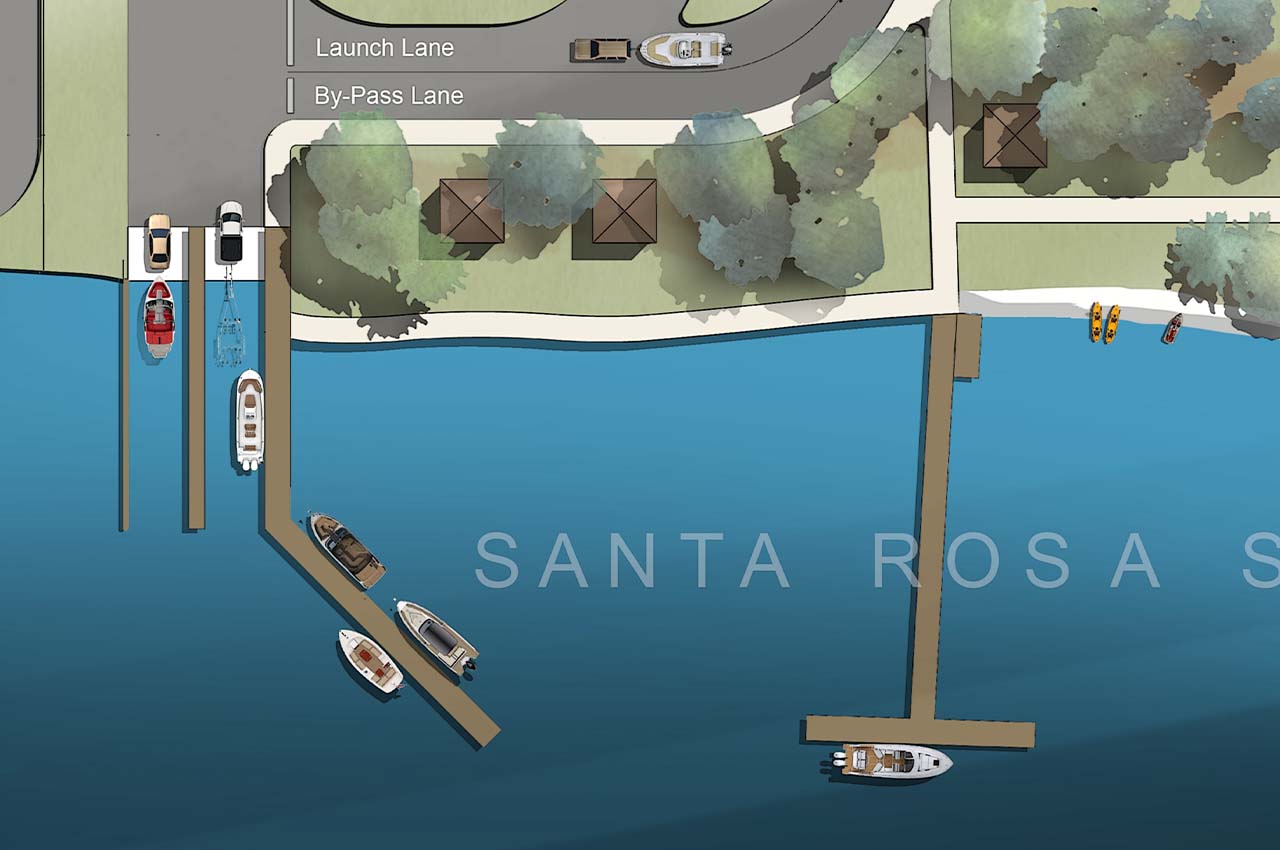 The enhancements build on repairs and upgrades done in late 2021 after portions of the boardwalk, pier and boat launch were damaged by Hurricane Sally. A new kayak launch was added at the same time.
Councilmember Smith said community input will be key to finalizing the best possible design, stating "I would like some input on this specific location and design to see what we may have missed that could make this even better for our community."
Funding for the Liza Jackson Park improvements will come from multiple sources, including the county's half-cent sales tax and the city's Community Redevelopment Agency budget.