This happened on December 18th but I wanted to wait to do an article until after Christmas to make sure these kids did not find out.
---
On Friday, December 18th, local "wizards" pulled into the Fresh Start parking lot in Fort Walton Beach with vehicles full of presents. Those presents were for the 36 children currently part of Fresh Start. The non-profit is a housing and education program for families facing homelessness.
And who are these local "wizards"? They are the crew over at BitWizards, led by Vince Mayfield and Louis Erickson.
BitWizards decided that they wanted to do something big this year for the children in our community, and decided to full-fill the entire Christmas wish-list of all 36 children.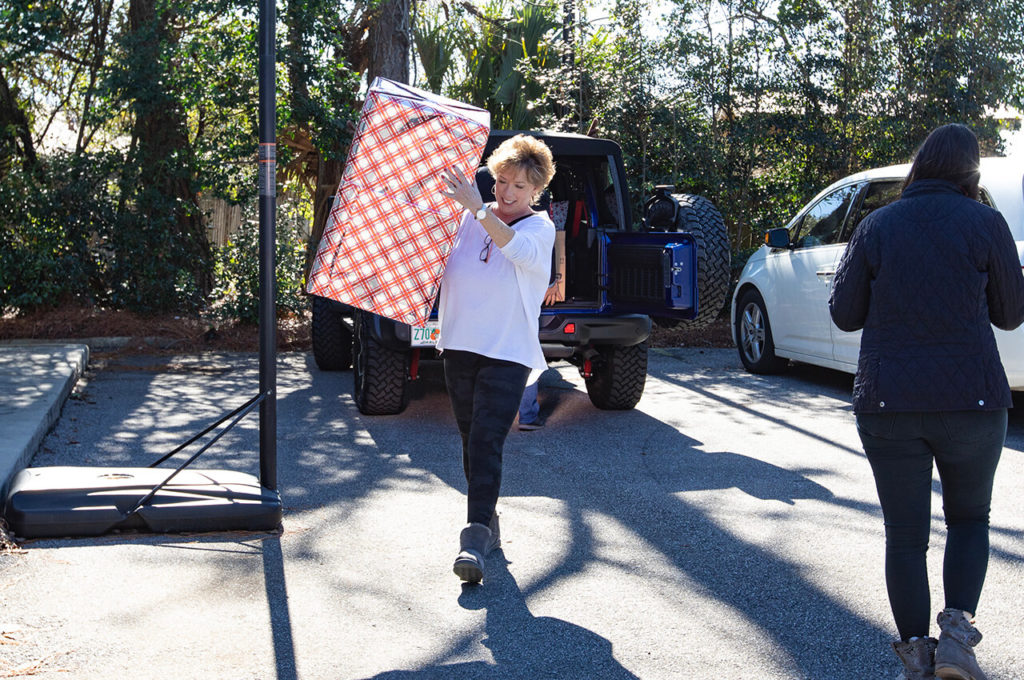 "Vince is a dear friend of mine and told me that he and Louis wanted the entire Christmas list of all 36 children that we have currently", said Donna Tashik, Director at Fresh Start in Fort Walton Beach. "And he made me promise that I would not alter it in any way. He wanted to know exactly what they wanted. He said, it had been a long, hard year and he wanted these kids to have the best Christmas ever."
Here's a quick list of some of the items on the wish-lists:
Nintendo Switches
PS5
Bicycles
iPads/Tablets
Dolls
Clothes
Life-size Danny DeVito cardboard cutout
"The thing that I told our staff was that, a lot of the kids here at Fresh Start, they didn't have a home. They had no place to go." said Mayfield. "A lot of them left with their clothes on their back and weren't able to bring any stuff with them. We've been very fortunate this year and wanted to get whatever they had on their list, no matter how hard it was to find. Every kid should have a great Christmas."
For Erickson, this took him back to a certain Thanksgiving when he was a kid before he and Vince ever became friends.
"It's coincidental, but the Vince's mom happened to be the director of Catholic Social Services back in 1980s. My mom was a single mom raising three kids while working as a lunchroom lady and a custodian at the school. She just didn't have any money. They brought us Thanksgiving dinner and I just remember as a kid, I was just so thrilled that we got that. I was really thrilled for my mom because my mom was always stressing about it. She was always trying to make the best she could for her kids and I know it just made my mom really happy. So being able to do that for these kids and for their moms, it's really nice for me getting to pay it back."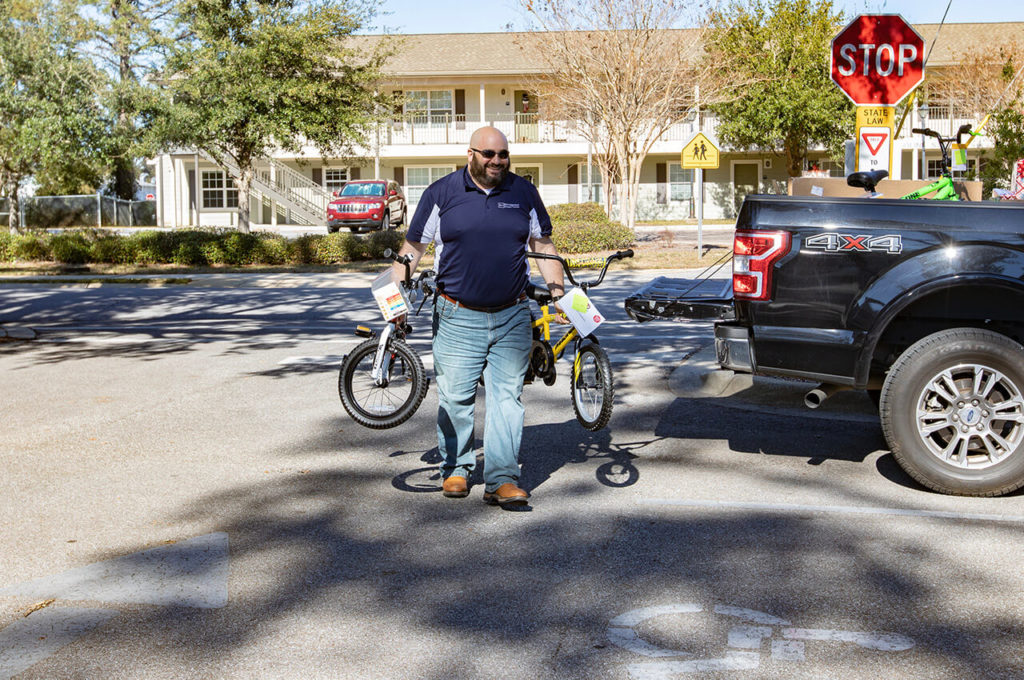 According to Erickson, BitWizards runs their company on six core values with one of them being "live the wizard life", which is their slang-term for service mentality.
"The company was founded on the idea of humanizing technology and treating our engineers well," said Erickson. "But we expanded that. So it isn't just about treating the engineers well or our customers well, but to also treat our vendors well and treat the community well."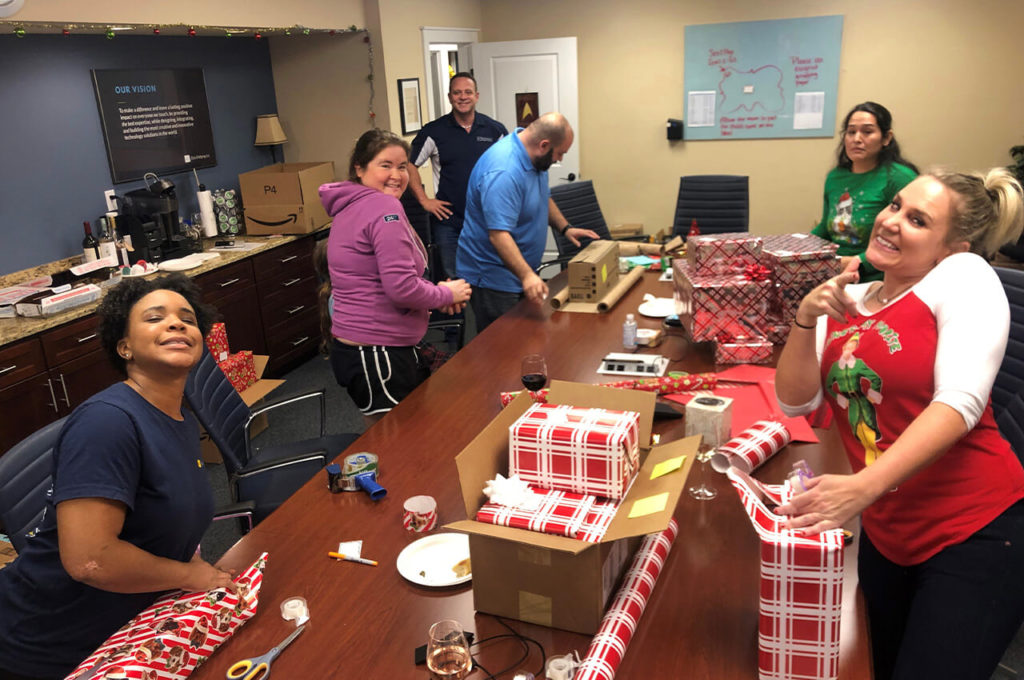 Fueled by pizza and the Christmas Spirit, a team of about 8 "wizards" spent 4 hours wrapping all of the presents.
"When somebody really thinks about a present or something that you really want, and they wrap it and take time to put together, it's a whole different message and it's a whole different level of care," continued Mayfield. "So we decided to do that this year."
Tashik had to hold back the tears when describing what it means to these Fresh Start families.
"I don't even know if I can verbalize it properly, it's amazing," she said. "This is the most giving community I've ever seen, but to have one company step in and say, 'I want to make it right', it is just amazing! They call themselves wizards, but I call them Santa Claus's brother."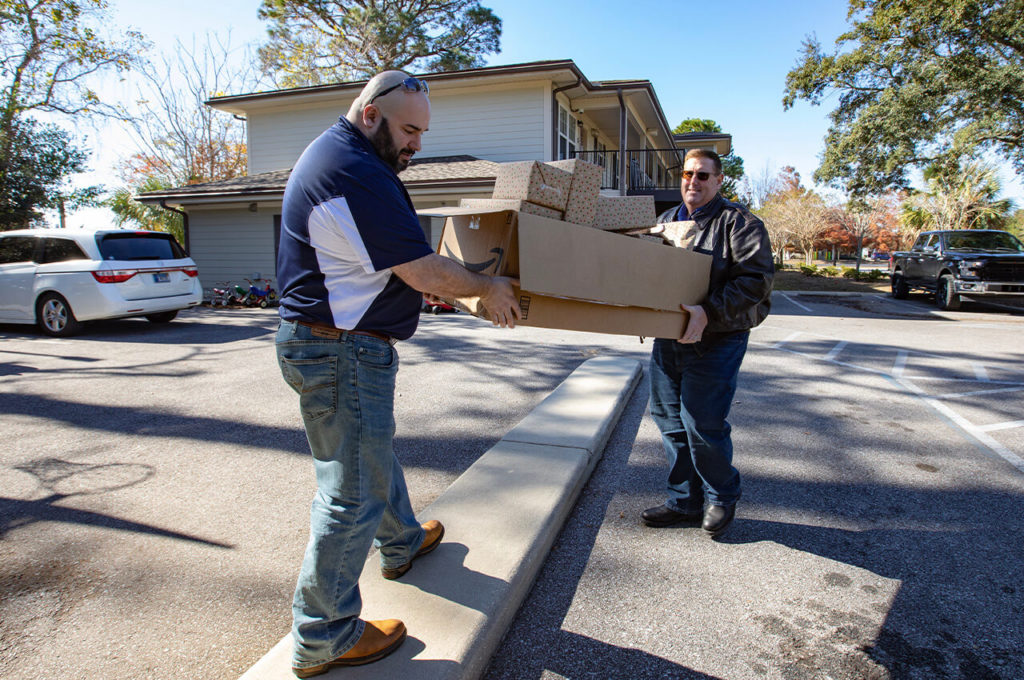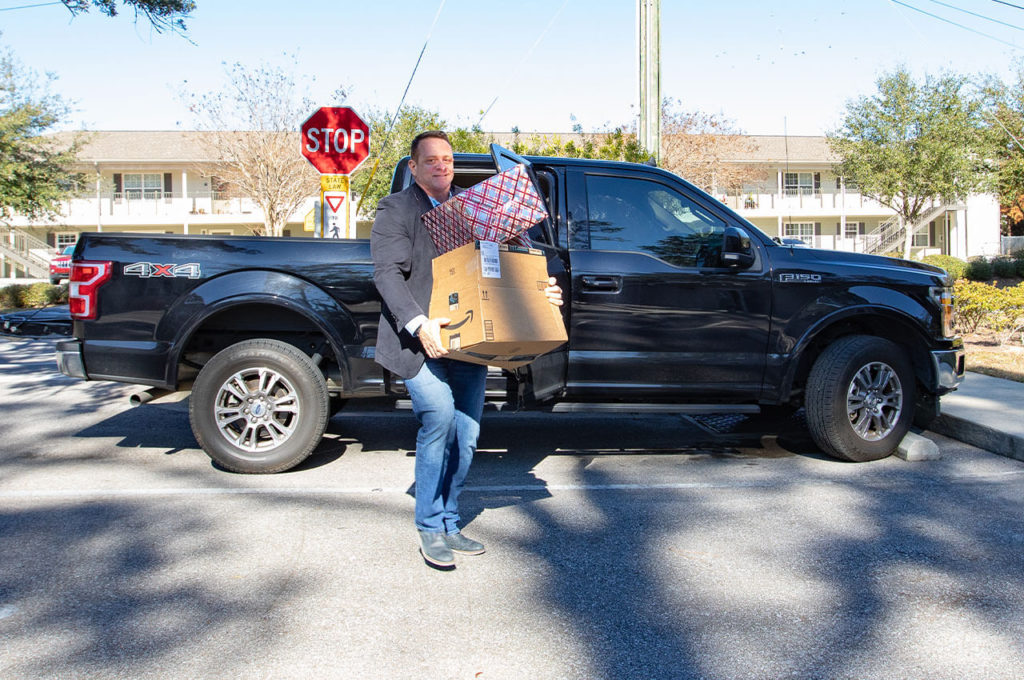 While the Wizards pulled off a magical Christmas, the new Playstation 5 proved to be a tough find. Instead, they purchased a gift card for the Playstation 5 and will get it as soon as it becomes available.
As for the most unique gift on the wish-list, that goes to the life-size Danny DeVito cardboard cutout.
"From what I understand, this kid is a little nerdy like all of us and says that DeVito is funny and quirky like him," said Mayfield. "We were able to track that down and make that happen because if you walk through our office, you're just going to see that we are a bunch of grown people with a bunch of toys too!"