On Monday, January 16, 2023, former Niceville Mayor, Randy Wise, was featured on the television show Jeopardy!
The question was:
"Sometimes not much changes in a town; Randall Wise was mayor of Niceville in this northwestern slab of Florida for 49 years."
The answer was "the Panhandle."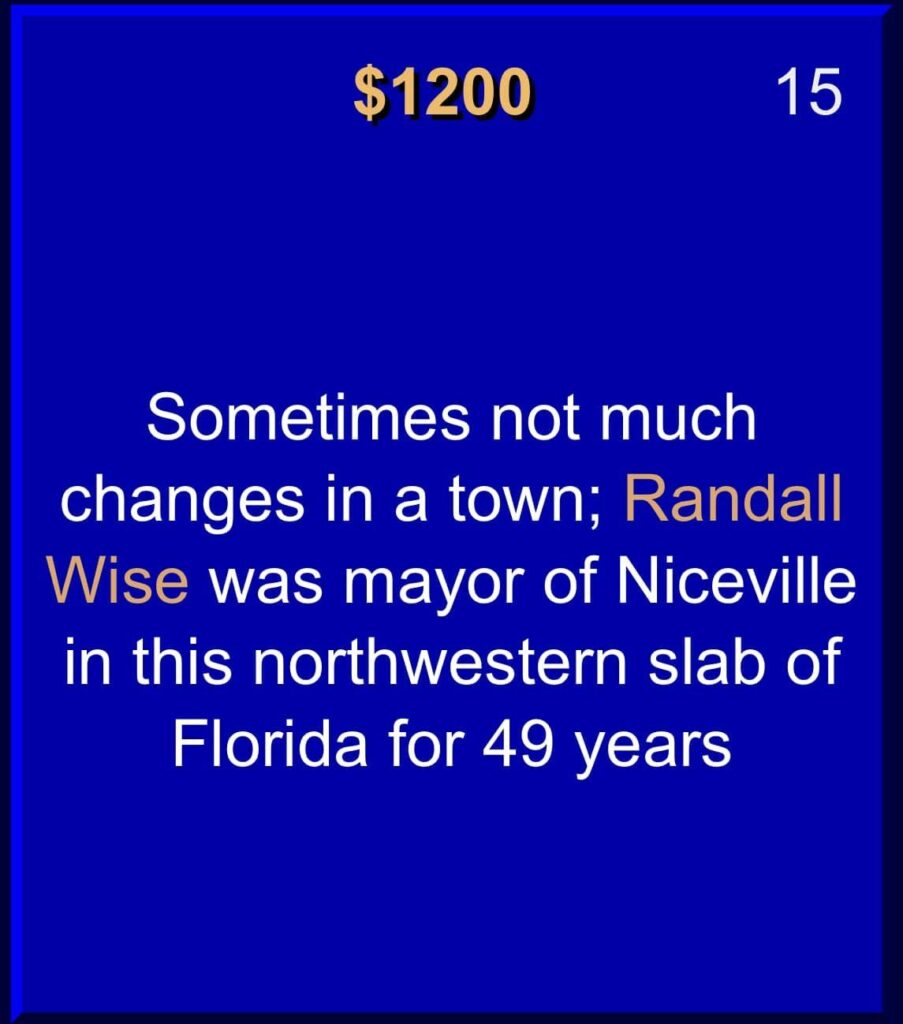 Mayor Wise passed away on January 20, 2020. At the time of his passing, he was the fourth-longest current serving mayor (49 years) in the United States.
Wise was first appointed Mayor in 1971 and then elected due to charter change in 1987. He served the City of Niceville until his passing with unmatched love for his community.
He lived his entire life in Niceville.