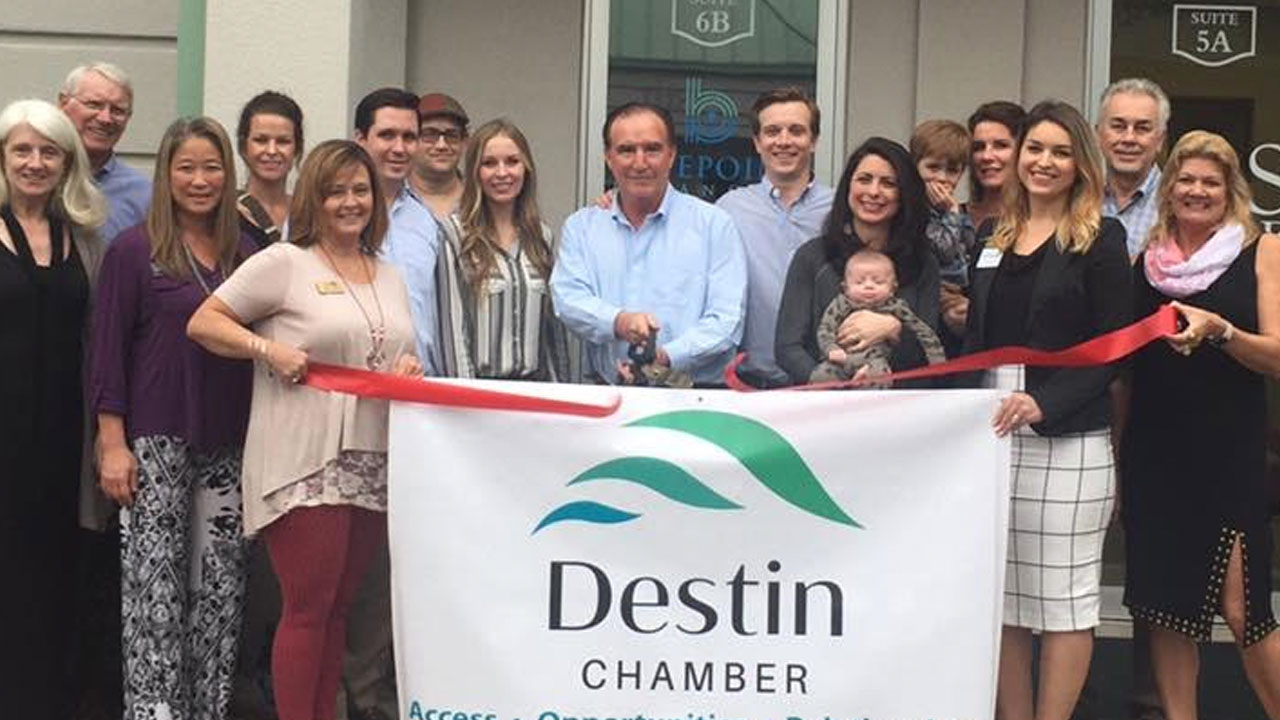 BluePoint Financial, a locally owned accounting firm specializing in tax preparation and financial advisory, will host a ribbon cutting ceremony commemorating their grand opening on February 8th, 2017 from 4:30-6:30 PM.
The event will be held at their new location in Destin on Regions Way across from the Whole Foods near Destin Commons. Light hors d'oeuvres will be served along with beer and wine. The event is open to the entire community to attend.
BluePoint owners, Warren Sims and Luke Smith, have over 35 years of accounting experience altogether, and are very active in their local communities.
Luke Smith, originally from Brewton, Alabama, graduated from Auburn University and relocated to the Emerald Coast in 2005. He earned his MBA from Troy University and has over 11 years of experience as a CPA. Smith is a member of the American Institute of Certified Public Accountants (AICPA), a past member of the Niceville Military Affairs Committee, and a Graduate of the Destin Chamber of Commerce 2015 Forward Class. When he's not working at BluePoint helping clients or attending local meetings and events, Smith spends his free time with his wife, Haydyn, and two sons, Olson and Milton at the beach, playing golf, or enjoying Auburn sports.
Luke Smith was quoted as saying,
"We feel so welcomed by the Destin community and we're looking forward to helping local neighbors and businesses reach their financial goals. It's so great to see how our area really focuses on supporting local businesses."
Warren Sims has lived on the Emerald Coast since 2003 and holds a BS in accounting from Arkansas State University. During his accounting career, which spans over 25 years, Sims has worked with the Legislative Audit Committee as a certified fraud examiner and has owned and operated two CPA firms in Arkansas. He has substantial experience with corporation, partnership, nonprofit, estate, trust, and individual tax preparation and planning.
Warren Sims went on to say,
"It's important to understand that we can help you with your finances year-round, not just during tax season. We also offer personal financial planning, estate planning, and even litigation support. If you own a small business, we can basically act as your CFO, handling your payroll, IRS audit representation, new business formation, bank financing, and so much more."