On Tuesday, December 13, 2022, Get The Coast toured the new multi-purpose building that's being constructed at Fort Walton Beach High School with Superintendent Marcus Chambers and Principal John Spolski.
These multi-purpose buildings are being constructed at high schools across the district, with 19 total projects happening across 15 schools throughout Okaloosa.
Those projects include new cafetoriums, classroom additions, new air conditioning systems, and plumbing and sewer.
"All of this is a direct result of the half-cent sales tax that has blessed this county in an amazing way," said Superintendent Marcus Chambers. "You're now seeing the fruits of the half-cent sales tax that's starting now over the next three years."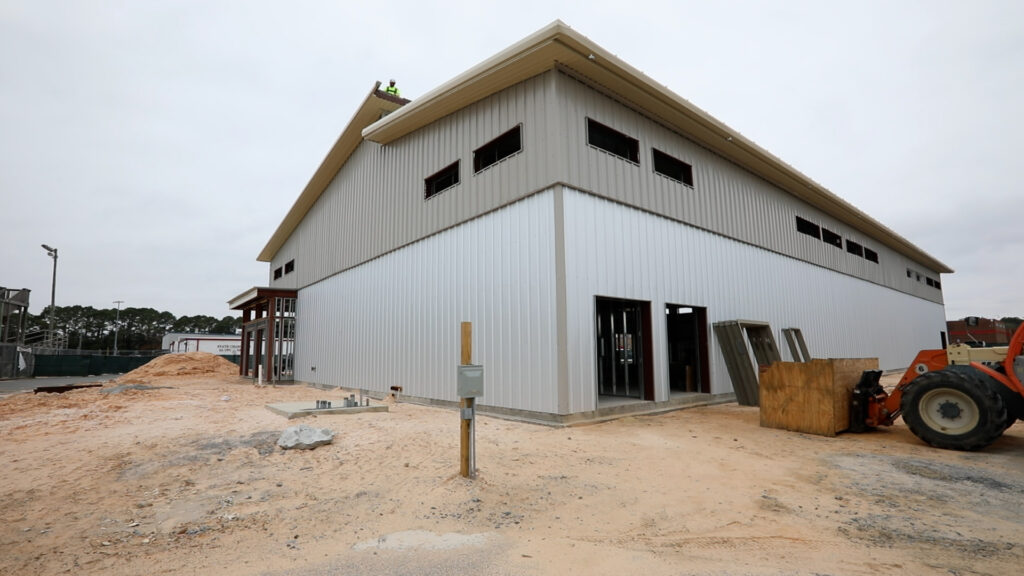 For Fort Walton Beach High School, having a multi-purpose building is something that Principal Spolski has envisioned for about five years.
"Construction began this year," he said. "They came in, did the lay down work, they poured the foundation and we waited on the metal to come in. When the building package came in, Lord and Son Construction just took off and ran with this thing, and we are so excited about where we are at!"
Spolski added that initially they were anticipating a 2024 completion. However, 2023 is shaping up to be the year it is complete. He says that once the building is complete, it will open up so many possibilities for the Vikings, and the entire community.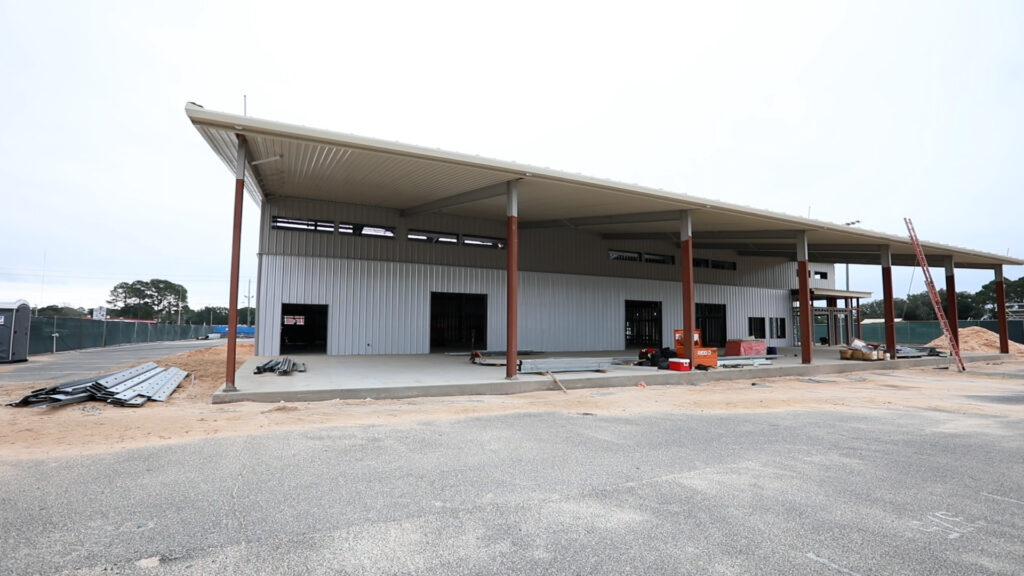 "For all of our standardized tests, we have to compartmentalize them in some spaces here at Fort Walton Beach High School, but also go out with other high schools to the Fairgrounds," he said. "That's been a little tricky over the last few years and we're not really sure where that's going to lead us down the road. We will be able to use this building for testing, not only for high stakes testing that comes from the Florida Department of Education, but also SAT/ACT testing on the weekends."
Additionally, it will be a great facility for athletics and other programs such as band.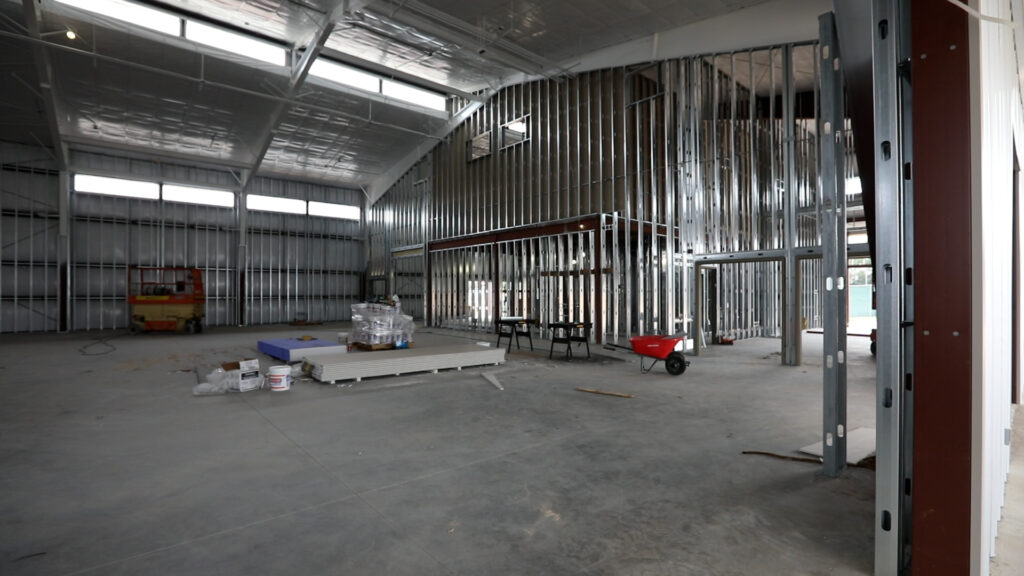 When it comes to transparency and making sure the school district is spending the half-cent sales tax dollars the correct way, Chambers points to the Oversight Committee that is comprised of local residents not associated with the schools. The Oversight Committee manages and looks at the way that the district spends these dollars.
Additionally, Chambers added that the district does not add-on to different projects outside of each school's project list with the additional funds brought in by the surtax. The Oversight Committee makes sure that each of those schools projects are completed, but with the additional funds, they can complete them much faster.
"When you look at Fort Walton Beach High School's multi-purpose building, you can see this occurring," said Chambers. "But many of the projects, such as plumbing, piping, and air conditioning systems, you don't necessarily see them, but they're being done. When we talk about the next generation of Okaloosa schools, our students and families will reap the benefits of all these different projects happening. I couldn't be more thankful to the citizens of Okaloosa County for voting this half-cent sales tax in for our schools."