On Tuesday night, the Fort Walton Beach City Council unanimously approved leasing a parcel of land on Ferry Road SE to develop it into a community event space.
The 0.25 acre property located at 208 Ferry Road SE (right behind Parlor Donuts) has been used as a public parking area since the 1980s, containing approximately 10 spaces.
The adjacent property at 212 Ferry Road has also been leased by the city as a parking lot.
The owner, Gibson Properties, Inc., proposed leasing terms of an initial 5-year agreement with option to cancel with 120 days notice, at a rate of $1,000 per month with 4% annual increases.
According to Growth Management Director Christopher Frassetti, the goal is to create a flexible community space to support the many festivals and events held along Ferry Road, which has become a hub for activities like the Mardi Gras parade and Ciclovia in recent years.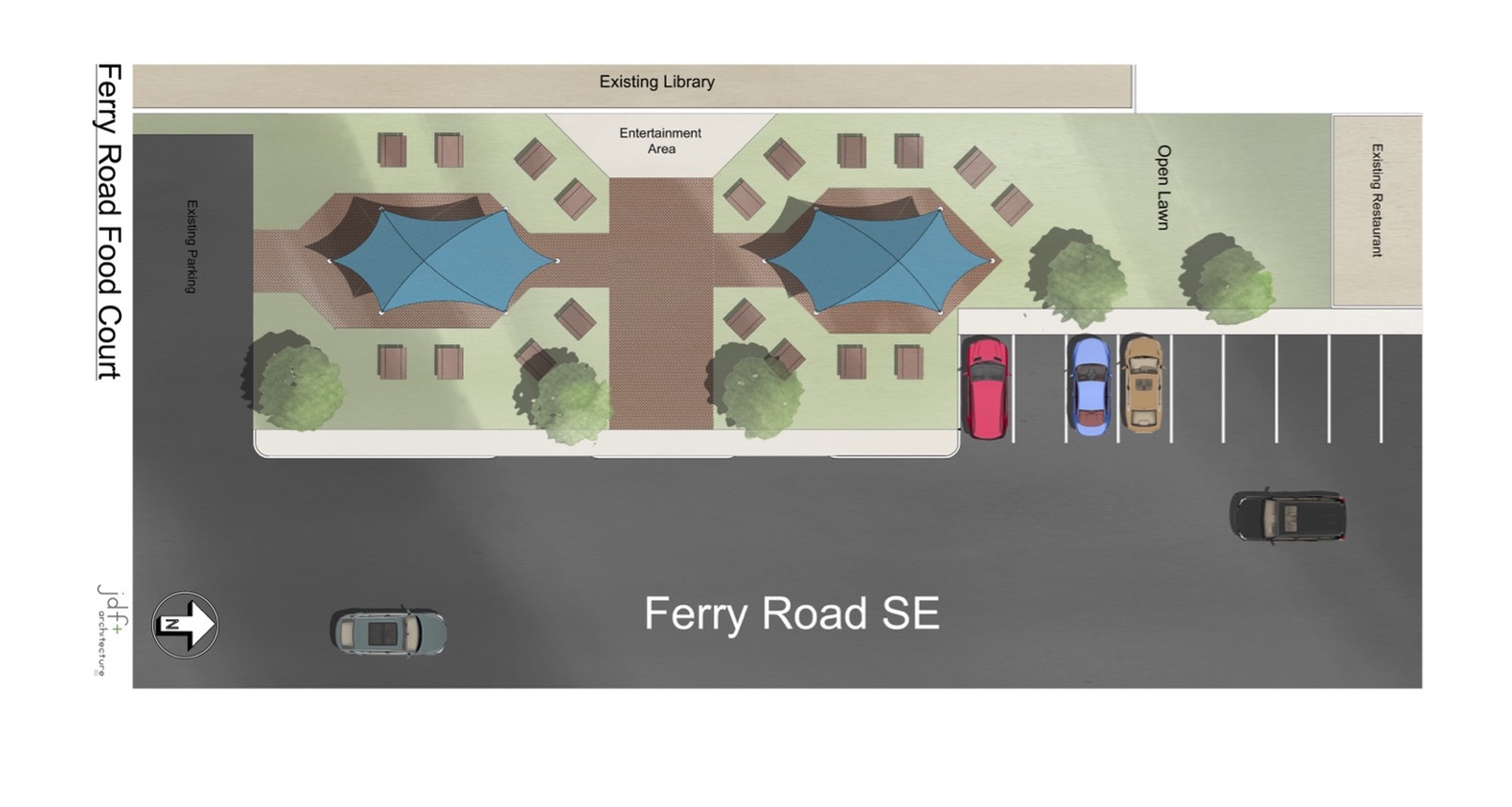 Concept plans developed with JDF Architecture show the space could include areas for food trucks, outdoor seating, shade structures, an event platform, and open lawn.
Frassetti noted they have been working with the Cultural Arts League and the Library on potential mural locations on the adjacent FWB Library building facing Ferry Road to help beautify the area.
The city would be responsible for funding improvements up to $100,000 based on the conceptual rendering, which could include outdoor seating, shade structures, landscaping, and electrical upgrades.
Councilman Nic Allegretto clarified that the intent is to create an attractive public space for residents and not directly compete with local businesses. The Gibson family conveyed they were open to occasional food truck use for events but not permanent placement.
Funding for the annual lease and improvement costs will come from the Community Redevelopment Agency (CRA) budget.
The city already owns the adjacent property at 185 Miracle Strip Parkway SE where the public library is located. Once a survey is completed to finalize the legal boundaries, the city can move forward with the design and features for the future open space, along with the planned murals.