On Friday, September 2, 2022, "The Laundry Room", a new upscale coin laundry operation, officially opened at 35 Walter Martin Road NE in Fort Walton Beach, FL.
The Laundry Room is owned and operated by Jimmy Smith, a military veteran and local realtor in the area. With 3,000 square feet of operating space and 68 state-of-the-art machines available to customers, The Laundry Room is ready to serve the community.
The road to the laundry business began in Waco, Texas, where Smith has family who started "The Laundry Room" concept. As a whole, their family lineage in the laundry industry dates back to 1957.  The family started their journey in the dry cleaning industry, but saw great value in "putting service back into a non-service industry" in the Coin Laundry business.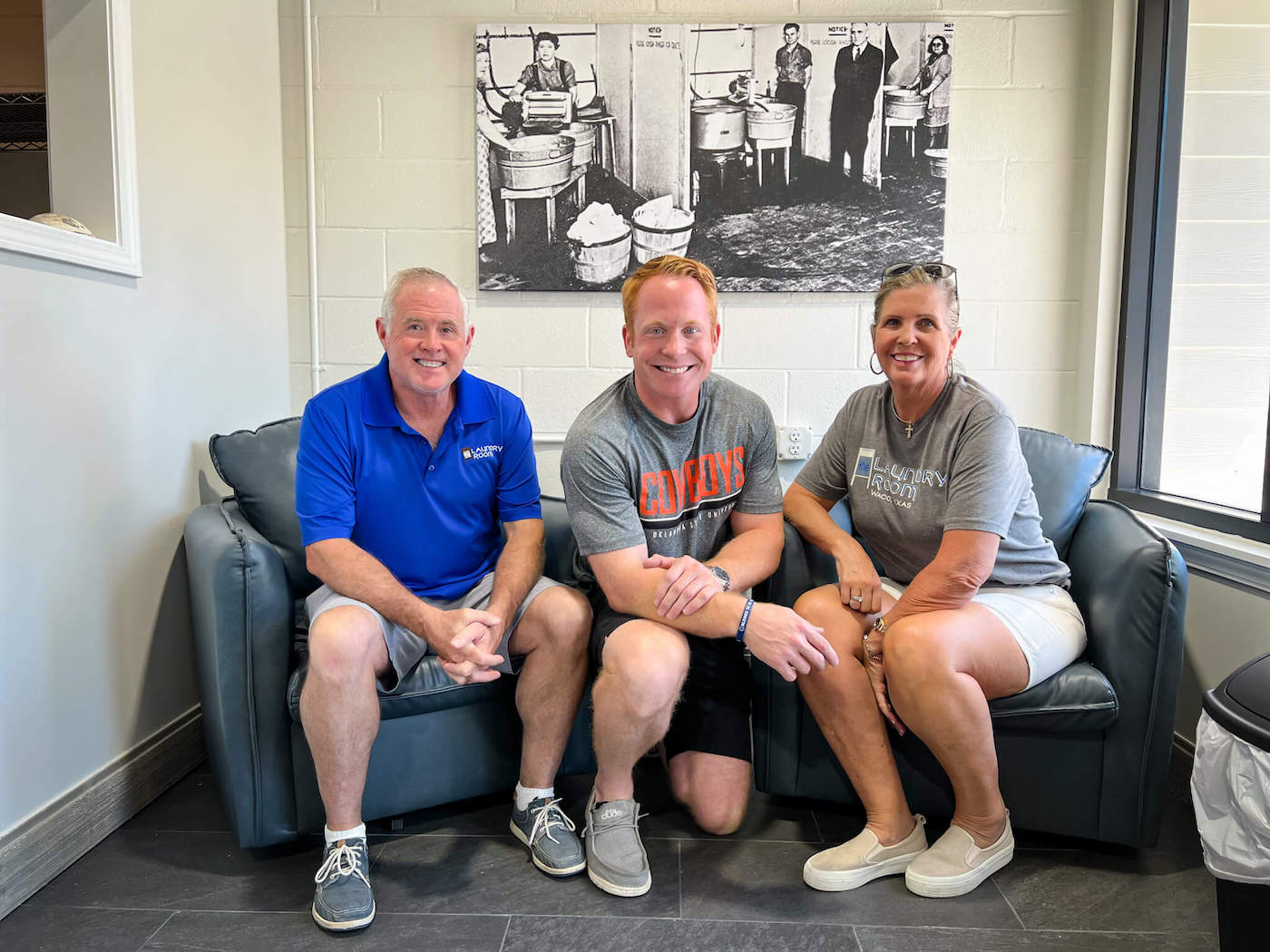 For Smith, it's all about the customer experience, which begins as soon as a customer walks in the door. While most consider a Coin Laundry to be a self-serve industry, The Laundry Room offers a wash, dry, and fold service.
In addition, The Laundry Room always has an attendant present to assist customers with any questions, selecting the right machines for their laundry load, or even explaining how the Coin Exchanger and Card Readers on the machines work.
Customers can purchase all sorts of laundry products in case you run out or forgot yours at home.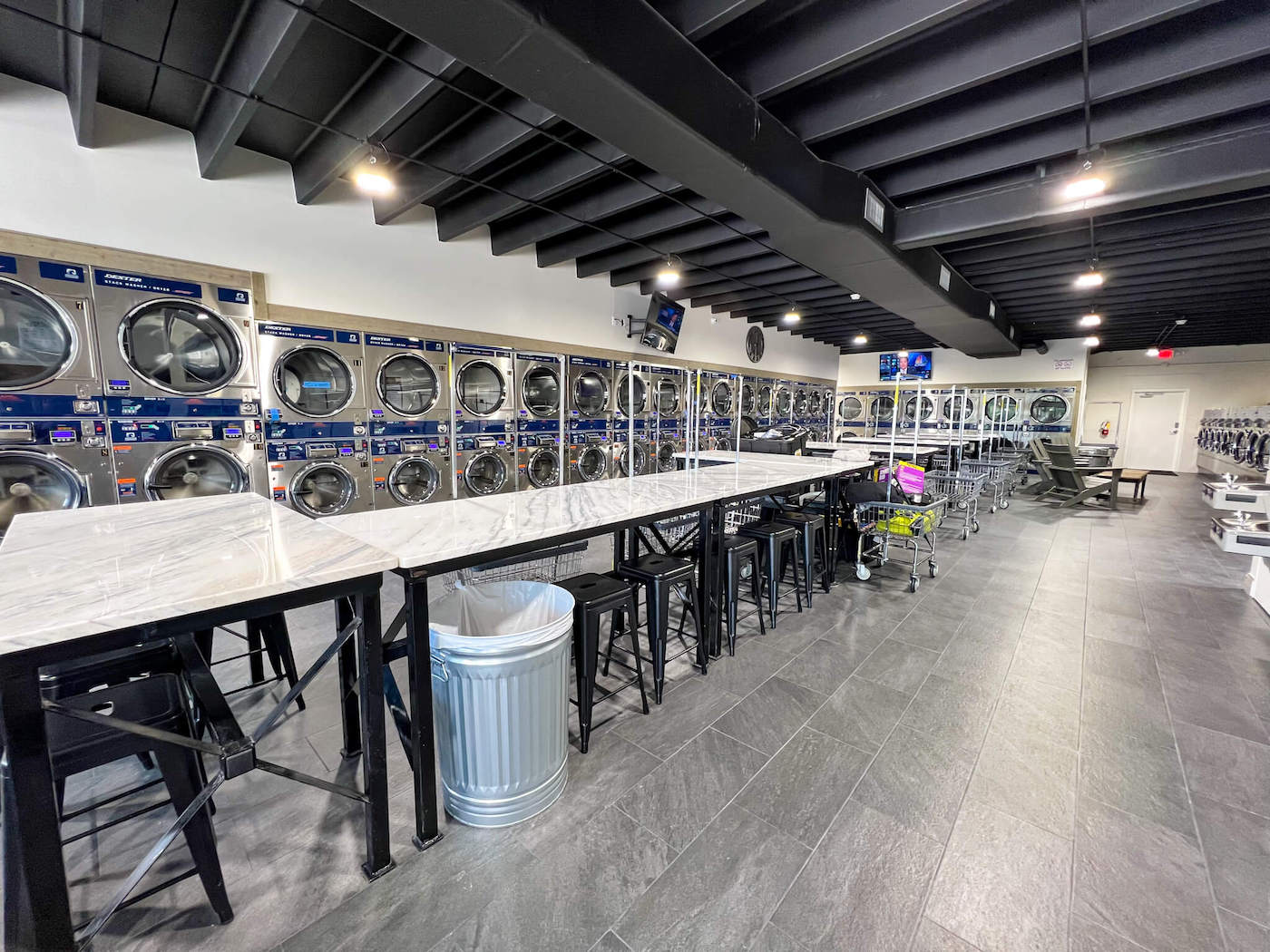 From the moment you enter the building you can tell that a lot of time and effort went into the luxury design. The Laundry Room isn't crammed with machines, but is spacious and sleek. With stainless steel machines, porcelain tile, and large granite folding tables, it's not like any other laundromat in the area.
To make customers feel more at home, complimentary Wi-Fi, a Snack Bar stocked full of cold drinks and goodies, and big screen TV's are available. Smith says that as much as he loves having sports on the TV's, the kids get priority if they want to watch cartoons. To help create a relaxing environment, there are lounge chairs inside the shop, out front, and outback on the huge flagstone patio.
As far as the machines go, here's a breakdown of what they offer:
30 and 50-pound stack washers and dryers.
40 and 60-pound standalone washers.
50-pound stack dryers.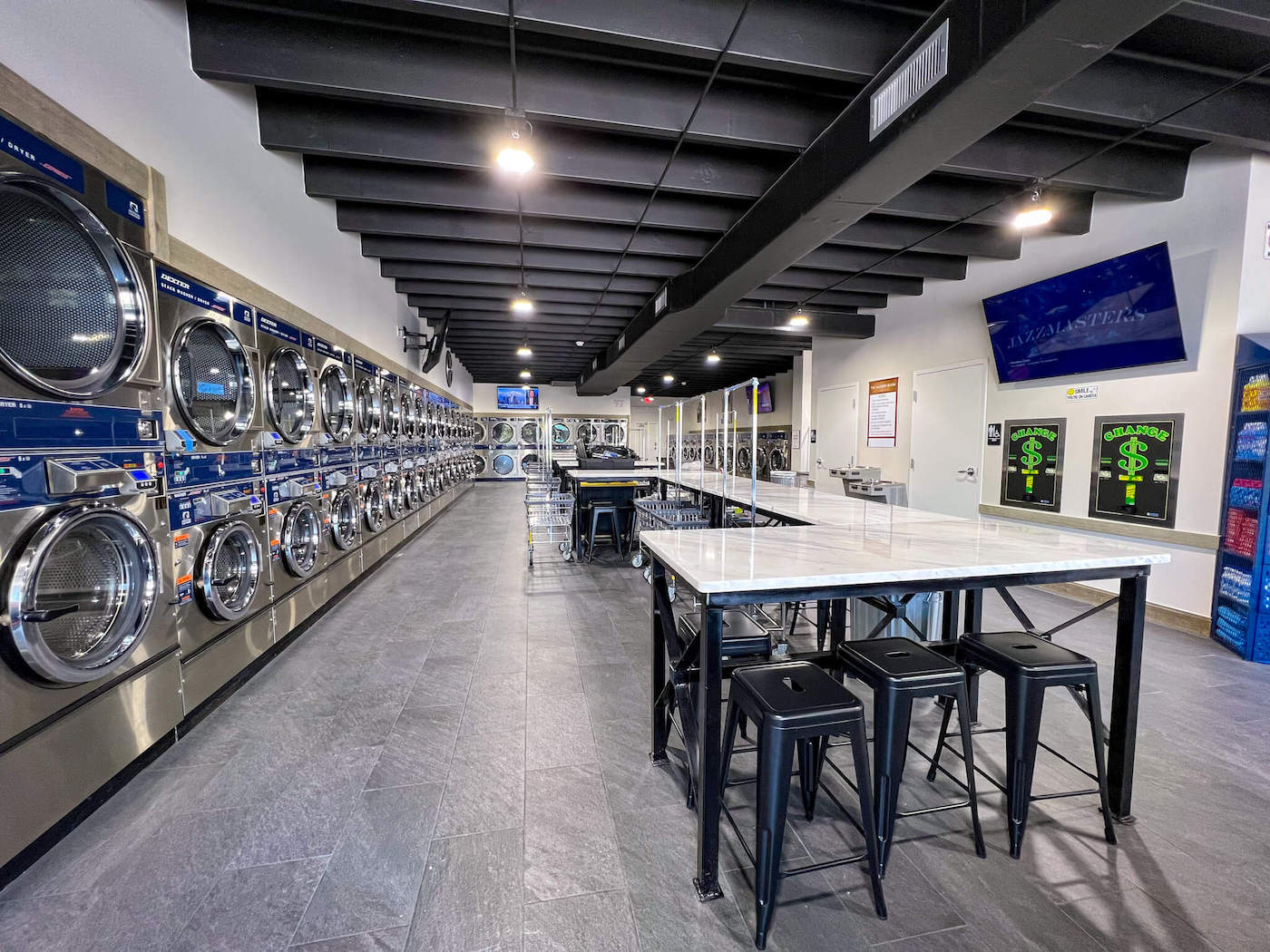 "60 pounds means 6 times a normal load at your house," explains Smith. "And we can help you figure out which machine is best for you based on your amount of laundry."
According to Smith, the washer cycles are 25 minutes and the dryers will have your laundry dried in 30 minutes to get you in-and-out as quickly as possible.
And while it is "Coin Laundry," each machine is equipped with a card reader in addition to built-in change machines.
"If you have a debit or credit card, you can just swipe and go," added Smith. "We also have change machines that are bill-breakers. If you put in $20.00, it will give you two $5.00s and $10.00 worth of quarters."
Smith estimates that most customers will be done in an hour, that includes washing and drying. 
"A typical person probably has between 20-30 pounds worth of laundry per week just by themselves," he said. "We charge $4.50 per load, and 30-pounds is equal to 3 baskets. Then it's about $1.50 to dry using our high-extract machines."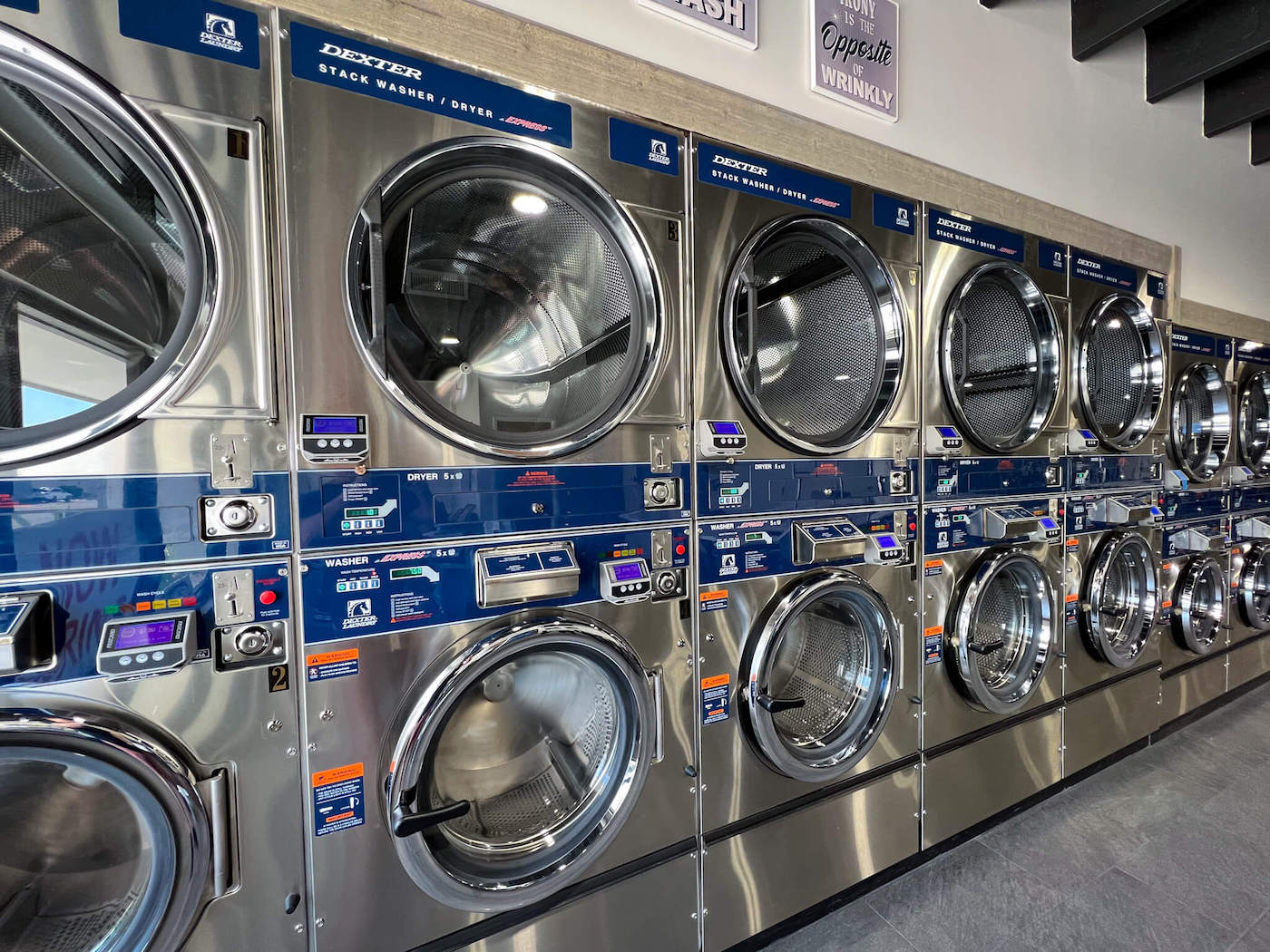 Smith says that as The Laundry Room begins to serve the local community, he is hopeful that he can also help serve commercial cleaners who are servicing short-term rentals.
As a veteran, Smith is proud to have an American flag flying near the entrance along with a window graphic highlighting the various aircraft that are flown in our local area.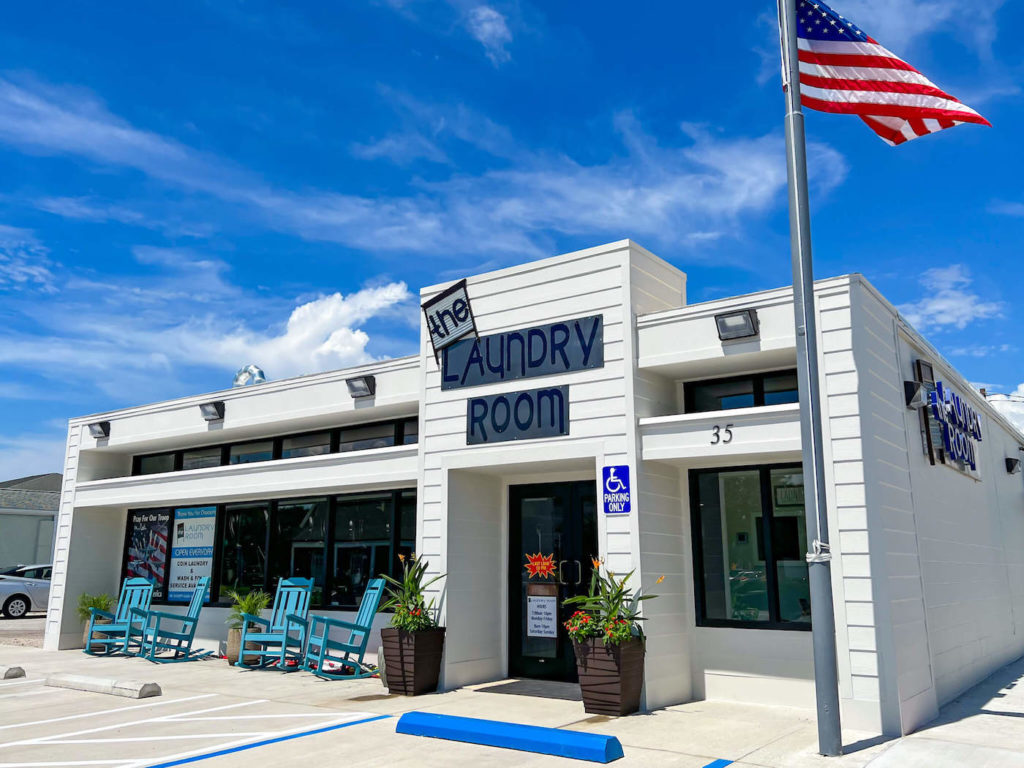 "We are excited to bring our customers a fully-trained staff on-site," said Smith. "Please bring any of your laundry needs to us and we will be ready to serve you and your family! We look forward to seeing you at The Laundry Room – Fort Walton Beach!"
The Laundry Room is open from 7am-10pm Mon-Fri, 8am – 10pm Sat-Sun! Located at 35 Walter Martin Road NE, Fort Walton Beach, FL.