TOGETHER WITH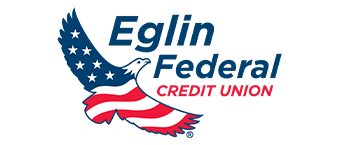 Good morning!
Black Rifle Coffee Company in Niceville officially opened this morning at 5am. If you missed my previous coverage, you can read more here.
The Niceville storefront is owned and operated by Jarret Johnson (former NFL linebacker) and Charlie Keebaugh, and will be located at:
510 W. John Sims Parkway
Niceville, FL 32578
Entrance to the drive thru is to the right of Peppers Mexican and wraps behind the building
POLITICS
Mel Ponder elected to Florida Association of Counties Board of Directors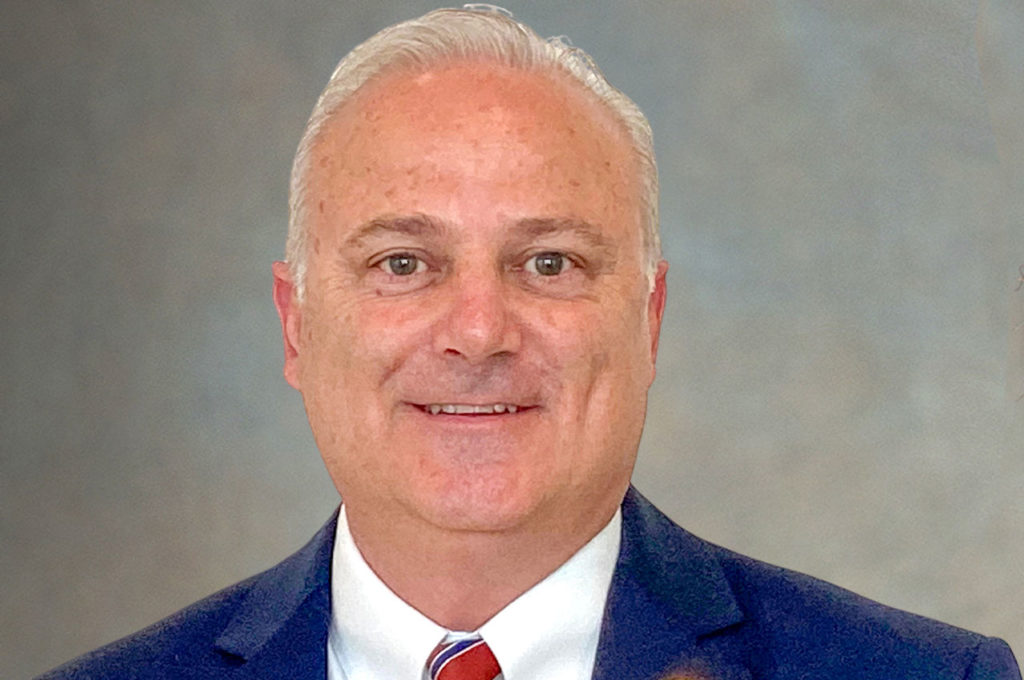 Okaloosa County Vice Chairman of the Board of Commissioners Mel Ponder (District 5) was elected to the Board of Directors of the Florida Association of Counties.
His new role with the FAC will be to address the diverse interests of the County as well as the state. He will spend the next two years supporting and supervising the Association's efforts.
"Commissioner Ponder has been singled out by his county commission peers as a valuable leader fit to represent the needs of their district, a task that I'm confident they will fulfill with grace and prowess," said FAC Executive Director, Ginger Delegal. "Over the years, he has been a key player in rallying for their community and counties as a whole, and FAC is delighted to welcome him to our Board."
For more than 85 years, the FAC and the 67 counties it represents, has emphasized the importance of protecting home rule – the concept that communities and their local leaders should make the decisions that impact their community. This concept is an idea the Vice Chairman Ponder fully embraces as he takes on this new role.
"I'm honored to serve on the Florida Association of Counties Board. This appointment affords me the opportunity to share Okaloosa's voice at the State level," said Okaloosa County Board of County Commissioners Vice Chairman, Mel Ponder.
In addition to representing District 5 in Okaloosa County, including Destin and portions of Niceville, he is the owner of Business Empowered, a workplace ministry and is Government Affairs Director with the Emerald Coast Association of Realtors.
POLITICS
How the Tourist Development Council works as it relates to Okaloosa Tourism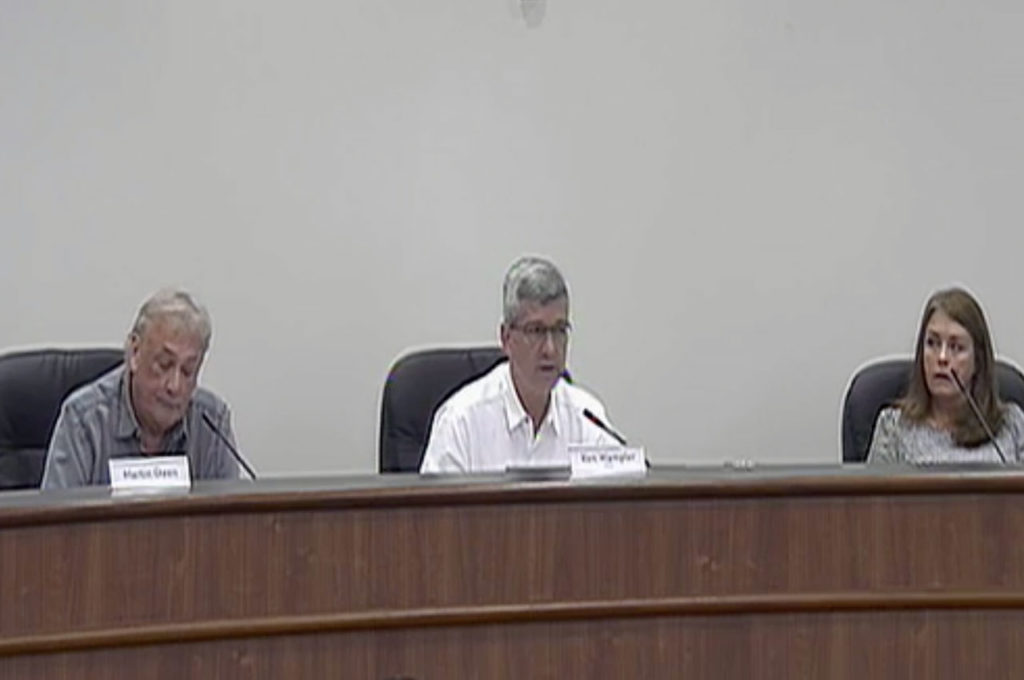 The Tourist Development Council often gets confused with the Tourist Development Department. You'll hear people refer to the TDC when really they mean the TDD. It's an easy mistake but the role of each acronym is vastly different.
The TDC is made up of volunteers from the tourist industry, as well as elected officials. The TDD is made up of county employees. The current makeup of the Council includes:
3 elected officials, including one county commissioner
3 lodging partners
3 hospitality business owners and operators
🗣 If the proposed bed-tax expansion election passes, the makeup of the TDC will slightly change.
The terms are 4 years for sitting on the TDC, and members have to be living and working in the tourism industry within the bed-tax district.
Like any council seat, members fill out an application and go through a vetting process.
The Board of County Commissioners then have the final say on approval.
"We want to have a good mix," said Ken Wampler, Chairman of the TDC. "We can't slant it one way or the other too far, because it's all about what's best for the community, or the bed-tax district, in this case."
As a body, the Tourist Development Council makes recommendations to the Okaloosa Board of County Commissioners. According to Wampler, in order to make valid recommendations to the BOCC, you need to have tourism related people on the TDC, and there's currently six.
"The Tourist Development Tax is collected by lodging partners and obviously the lodging partners have a vested interest on how are you spending the money that we're collecting for the county," said Wampler. "But at the end of the day, the county has to ensure that the money is being spent the proper way."
🚨 It's important to note that they are a recommending board. The BOCC has the final say.
Wampler says that Florida statute dictates where you can spend money, and how you can spend money, for the funds that are generated through the bed-tax.
"Truly, I feel this, and I have for the last four years, no one is out to figure out how can I get a piece of that nickel because we're regulated on what we can spend the money on," explained Wampler. "And obviously the county is the last say on that."
As for the bed-tax, Wampler says it's collected to basically do three things…
"In my opinion, it's to promote tourism in the area, maintain tourism related facilities, as well as add-to tourism related facilities," said Wampler.
The last two items are what Wampler feels the general public and the citizens of Okaloosa County benefit from the most.
"The local citizenry benefits from all the things that we do relative to creating a reason why someone would want to come here on vacation and ultimately hopefully move here. And that happens all the time."
Wampler explains that if the County decided to expand a park, as an example, it wouldn't be just for tourists. It would be open to the public as well.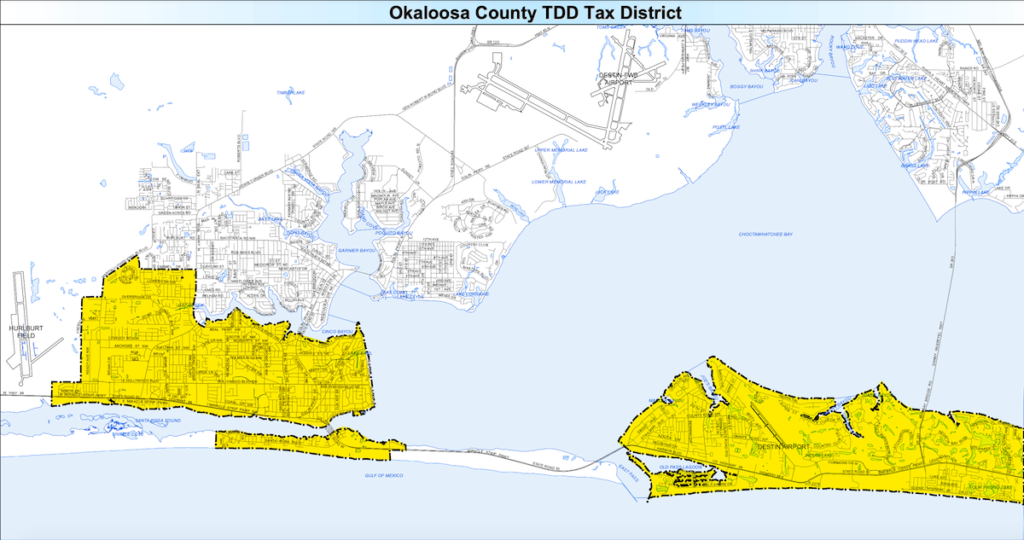 As for spending the current bed-taxing district funds throughout the county, that can't happen at the moment. The funds can only be spent in the areas in which it was collected. This includes the promotional aspect.
According to Wampler, back in the late 1980s, the lodging partners got together with the County Commissioners and the municipalities to collect additional funds from the tourists to help maintain and build up the attractions within the bed-tax district.
This is the current bed-tax district that we have today. Basically everything south of the Bay.
"Clearly, areas like Crestview, Niceville, Baker, and north Fort Walton Beach have tourism," continued Wampler. "Tourists that go to-and-from in those areas, as well has tourism-related parks and attractions."
The TDC cannot make recommendations for those areas because they are outside of the district.
Residents outside of the current taxing district can expect ballots to arrive in mailboxes now, and vote on the countywide expansion.
Crestview
Baker
Laurel Hill
Niceville
Shalimar
Parts of Fort Walton Beach
The ballot has to be returned to the Supervisor of Elections by October 5th.
Ballots can be returned via mail, or delivered in-person.
There are instructions on the ballot when you receive it in the mail.
For more info on the upcoming election, head to MyOkaloosa.com.
OKALOOSA
Red Tide confirmed at 6 locations in Okaloosa County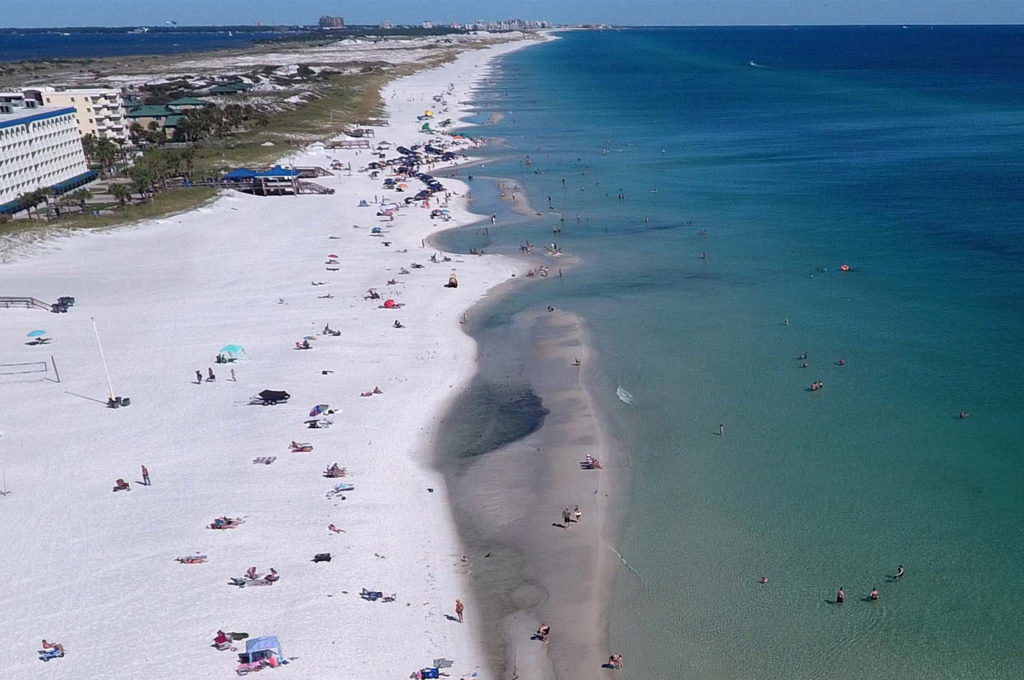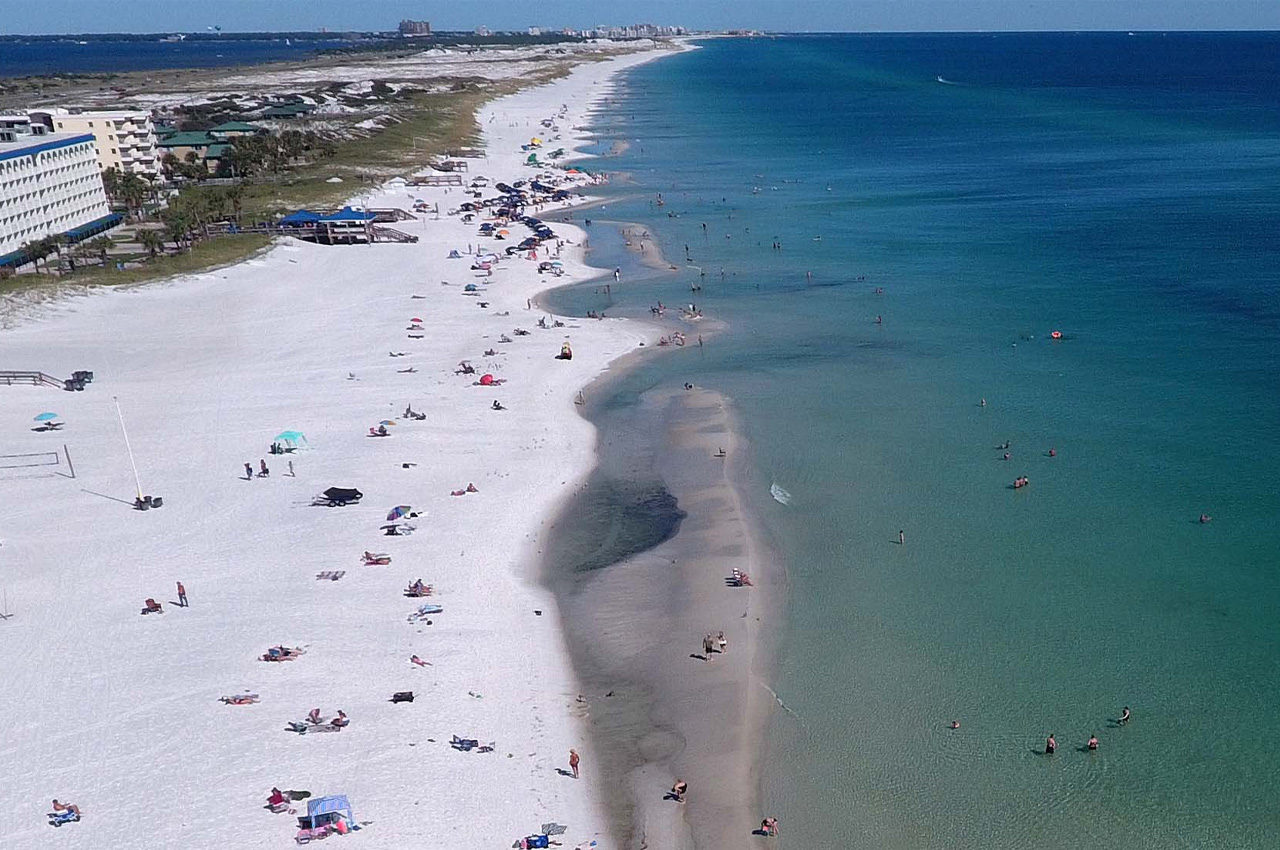 On Wednesday, the Florida Department of Health in Okaloosa County (DOH-Okaloosa) issued a notice of a red tide bloom near James Lee Park in Destin. Now, Okaloosa County has identified 5 additional locations.
Okaloosa Island Beach Access 7
Okaloosa Island Beach Access 3
Okaloosa Island Beasley Park
Destin – Jetty East
Destin – Shirah Beach Access
The Okaloosa Coastal Resource Team collected 6 water samples on Thursday (Sept 23, 2021) across Okaloosa County to provide to FWCs Red Tide Monitoring team.
➡️ Okaloosa will continue to monitor and collect samples twice a week (starting Monday) until this bloom has subsided.
The overall agency that handles all of the red tide sample organization, and most of the monitoring statewide, is the Florida Fish and Wildlife Conservation Commission. However, Okaloosa County has been doing regular monitoring of red tide since 2018.
"Back in 2018, when we had our last red tide bloom, I reached out to FWC to see if there was a way for us to have more of a real-time monitoring station set up here in the Destin-Fort Walton Beach area," said Alex Fogg, Coastal Resource Manager for Okaloosa County.
Based on their discussions, it was determined that it would be best to collect samples opportunistically with equipment that FWC sent on a weekly (or even monthly) basis.
Fogg and his team then send the samples down to FWC in St. Petersburg, Florida, where they're headquartered at the Fish and Wildlife Research Institute.
"We do a lot of offshore work and a lot of times, red tide forms offshore and is pushed in with the south wind," explained Fogg. "If we're able to get out there while we're doing our regular diving, reef monitoring, or lionfish collection, and collect water samples to detect red tide offshore, that gives us a little bit of an early warning that there may be some red tide nearshore in the coming days."
Right now, the plan for the Coastal Resource Team is to keep an eye on the situation that is unfolding here in Destin-Fort Walton Beach at the moment.
And as the reports of red tide continue to come in, Fogg says there are a few things to keep in mind:
"Beachgoers can still be on the beach and can still swim in the water with red tide," he said. "They just need to be aware that if they have respiratory issues, like severe asthma or some other underlying condition, they need to take caution. If they do end up swimming in red tide and there is any sort of skin irritation, we need to make sure that they rinse off thoroughly afterwards."
"If anyone has an adverse reaction to the water or to the air that they're breathing, they need to go ahead and remove themselves from the beach and potentially seek medical attention if it gets bad," continued Fogg. "But that's a pretty rare situation."
What is red tide?
Red tide is actually an algae that comes from Karenia brevis. It's considered a harmful algae and has a brevis toxin that can be toxic to a lot of Marine life. And while it is naturally occurring in the system, it becomes a problem when we have these blooms.
The blooms can be a result of excess nutrients in the water, warm water temperatures, and just ideal conditions for one of these blooms to happen.
According to Fogg, the blooms can persist for week in some cases, if the weather allows for it.
"Fortunately, we have a cold front that's coming through the area and is providing us with some winds coming from the north and some cooler temperatures that will potentially blow this red tide offshore and allow it to persist away from the shoreline," said Fogg. "These colder temperatures are certainly not conducive to allowing this bloom to persist."
Since 2018, Okaloosa has not had any tests come back with a positive result for red tide.
Red tide symptoms
Some people may have mild and short-lived respiratory symptoms such as eye, nose and throat irritation similar to cold symptoms. Some individuals with breathing problems such as asthma might experience more severe symptoms.
According to the Department of Health, symptoms usually go away when a person leaves the area or goes indoors.
Health officials recommend that people experiencing these symptoms stay away from beach areas or go into an air-conditioned space. If symptoms do not subside, please contact your health care provider for evaluation.
The DOH recommends that you:
Do not swim around dead fish at any identified location.
If you have chronic respiratory problems, be careful and consider staying away from identified locations as red tide can affect your breathing.
Do not harvest or eat molluscan shellfish and distressed or dead fish from any red tide location. If fish are healthy, rinse fillets with tap or bottled water and throw out the guts.
Keep pets and livestock away from water, sea foam and dead sea life.
Residents living in beach areas are advised to close windows and run the air conditioner (making sure that the A/C filter is maintained according to manufacturer's specifications).
If outdoors, residents may choose to wear paper filter masks, especially if onshore winds are blowing.
BAYTOWNE
Marlin Grill restaurant damaged by fire in Baytowne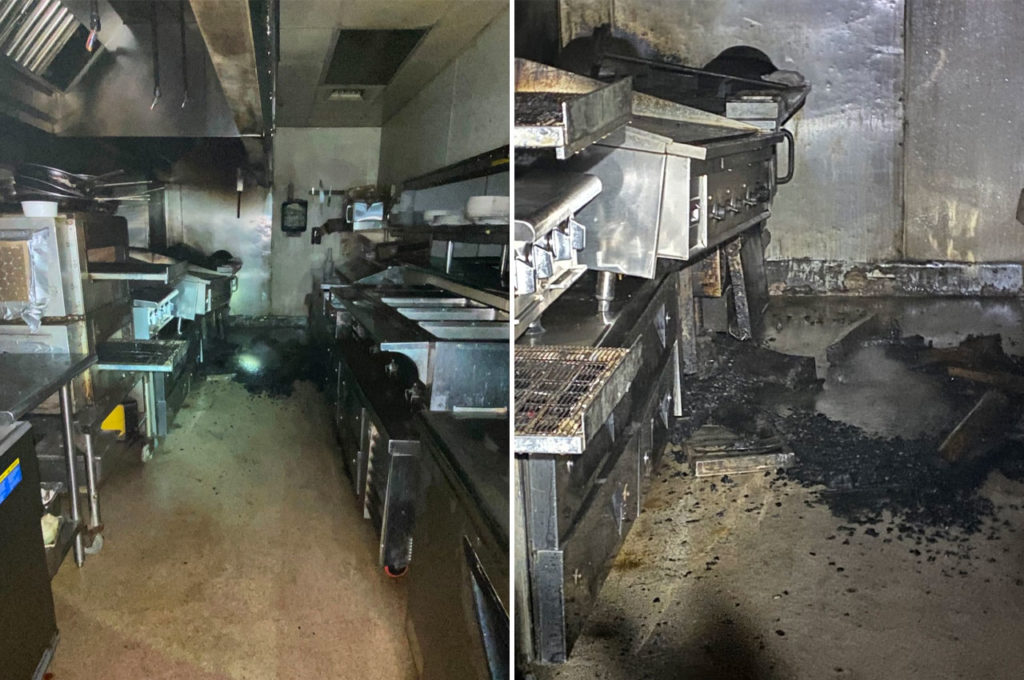 Crews responded Saturday morning to an alarms call, warning of a potential structure fire, in the area of Baytowne Wharf.
Firefighters arrived a little before 7 a.m. and reported the smell of smoke and sprinkler activation near Observation Point North. Firefighters continued searching for the source before forcing entry into the Marlin Grill.
According to the South Walton Fire District, they located smoke and an active fire in the kitchen which then extinguished quickly.
"The fire's damage was contained to the commercial kitchen area, however the sprinklers inside did flow a heavy amount of water throughout the restaurant," said the SWFD in a statement. "Despite water damage, the sprinklers contained the fire and kept it from spreading."
The SWFD Fire Marshal completed an investigation into the incident and determined the fire was accidental in nature, likely related to improper storage of cooking supplies and materials.
No injuries were reported.
TRAFFIC
Traffic for the week ahead
Okaloosa County:
John Sims Parkway (State Road (S.R.) 397) Bridge Replacement Project over Toms Bayou – John Sims Parkway over Toms Bayou is shifted to the southbound bridge and reduced to three travel lanes as crews demolish and reconstruct the northbound structure.
The middle lane is a "reversible lane" providing maximum traffic capacity during peak travel times. Two southbound (Niceville to Eglin AFB) lanes will be in place in the morning and two northbound (Eglin AFB to Niceville) lanes in the afternoon.
At times, John Sims Parkway may be reduced from three to two travel lanes, one in each direction, across the Toms Bayou Bridge between 9 a.m. and 3 p.m. The short-term closures are needed to deliver materials and pour concrete for the new northbound structure and will continue until later this year.
U.S. 90 (West James Lee Boulevard) Resurfacing from County Road (C.R.) 4 (Antioch Road) to Old Bethel Road – Motorists will encounter intermittent lane closures from7 p.m. to 5:30 a.m. the week of Sunday, Sept. 26 as crews perform paving operations.
Airport Road (C.R. 30F) Resurfacing from Quail Circle to Mattie M. Kelly Boulevard – Motorists will encounter intermittent daytime lane closures Monday, Sept. 27 through Tuesday, Sept. 28 as crews continue resurfacing activities.
U.S. 98 Routine Bridge Maintenance over the Intercoastal Water Way and Brooks Street – Motorists will encounter intermittent lane closures .5 miles east of S.R. 85 Sunday, Sept. 26 as crews complete routine bridge maintenance.
S.R. 293 Routine Bridge Maintenance over Choctawhatchee Bridge – Motorists will encounter intermittent lane closures Monday, Sept. 27 through Thursday, Sept. 30 as crews complete routine bridge maintenance.
Walton County:
U.S. 98 Widening from Emerald Bay Drive to Tang-O-Mar Drive – Drivers will encounter intermittent lane closures between Geronimo Street and C.R. 2378, the week of Monday, Sept. 27 from 8:30 p.m. to 5:30 a.m.
Additionally, motorists are reminded that westbound lanes between Forest Shore Drive and Tang-O-Mar Drive were shifted to allows crews to construct the new inside travel lanes, median, and turn lanes.
The following restrictions will be in place during this phase of work:

Only right turns allowed from side streets and driveways.
Pedestrians routed to the newly constructed sidewalks located on the north and south side of the roadway between Emerald Bay Drive and Tang-O-Mar Drive.
U.S. 331 Turn Lane and Median Work from North of Bob Sikes Road to Bruce Avenue – Motorists may encounter intermediate lane closures the week of Monday, Sept. 27 as crews perform paving operations.
All activities are weather-dependent and may be delayed or rescheduled in the event of inclement weather.
OK, that's all I have for you this morning! I hope you have a great Monday.
p.s. What did you think of this morning's newsletter? Hit the reply button and let me know!
Published with ♥ by Get The Coast.
Did someone forward you this email? Subscribe here.
124 Eglin Parkway SE Fort Walton Beach, FL 32548