On January 1, 2024, as football fans across the nation gear up for an exciting day of college football, the spotlight will shine on the Niceville High School Eagle Pride Marching Band as they represent Okaloosa County in the esteemed 2024 Tournament of Roses Parade in Pasadena, CA.
This nationally renowned parade draws over 37 million television viewers and approximately 700,000 spectators annually, making it a remarkable opportunity for the band.
Notably, the Eagle Pride Marching Band has achieved the rare distinction of being invited back for a third time.
The journey to the Tournament of Roses Parade is no small feat, as it entails organizing the participation of approximately 250 students, chaperones, and directors. Each student must raise $3250 to cover expenses such as airfare from Destin-Fort Walton Beach Airport to Los Angeles, charter bus transportation within the city, hotel accommodations, and meals during the six-day trip.
Over the past few months, students have engaged in various fundraising initiatives, including the Daily Dose fundraiser, Super 50/50 drawing, and sales of items like chocolate bars and spa gift cards. Additionally, local organizations and businesses have generously provided sponsorships to help offset the costs.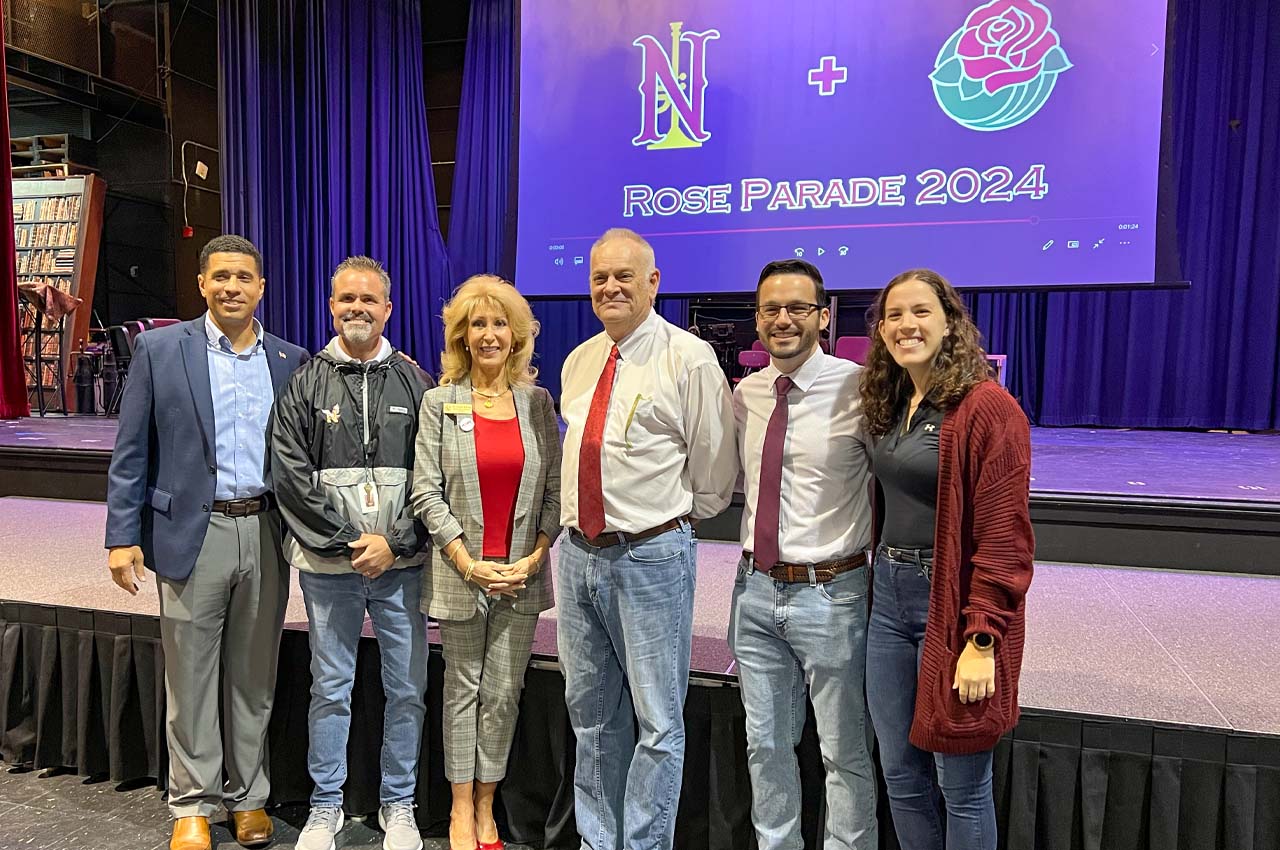 A prominent upcoming fundraiser, set to capture the attention of the community, is the Vendor Fair hosted by the band at Niceville High School. Taking place in the school's parking lot on Saturday, May 13, from 9 AM to 1 PM, this event will showcase over 35 local small businesses and feature four food trucks.
Attendees will have the chance to enter drawings for donated items, including a Caribbean cruise for two, graciously contributed by Grueninger Music Tours, the travel agency assisting the band with their itinerary.
A portion of the food truck sales will be donated to the band.
The event is free to attend, and in case of inclement weather, it will be moved to the Niceville High School Gymnasium. For more information and a complete list of vendors, interested individuals can visit the event webpage on Facebook at www.Facebook.com/nicevillevendorfair.
In preparation for their performance at the Rose Parade, the band will rehearse from mid-July and continue through Christmas Break. In the end, each student will dedicate over 200 hours to perfecting their music and marching techniques.
Looking ahead, in August, the band plans to host a Pickle Ball tournament and food truck festival at the Niceville Senior Center. Local businesses interested in becoming corporate sponsors for the band are encouraged to visit the Eagle Pride sponsorship website at www.Nicevilleband.com and click on the sponsorship link.