As residents along Florida's Big Bend area continue to grapple with the aftermath of Hurricane Idalia, help is on the way from Okaloosa County.
On Wednesday afternoon, a convoy of 17 Okaloosa County Sheriff's deputies loaded up supplies and made the trek eastbound to provide assistance in hard-hit Suwannee County. The deputies brought with them equipment for road clearing and extra gasoline to aid in recovery efforts.
Before hitting the road, Sheriff Eric Aden and Chief Deputy Ken LaPee addressed the volunteer crew with words of gratitude. "We're grateful for you and we're proud of you," Chief Deputy LaPee told them. "Be safe, and if you need something, let us know. You won't be so far away that the Sheriff and I can't jump in and run to you."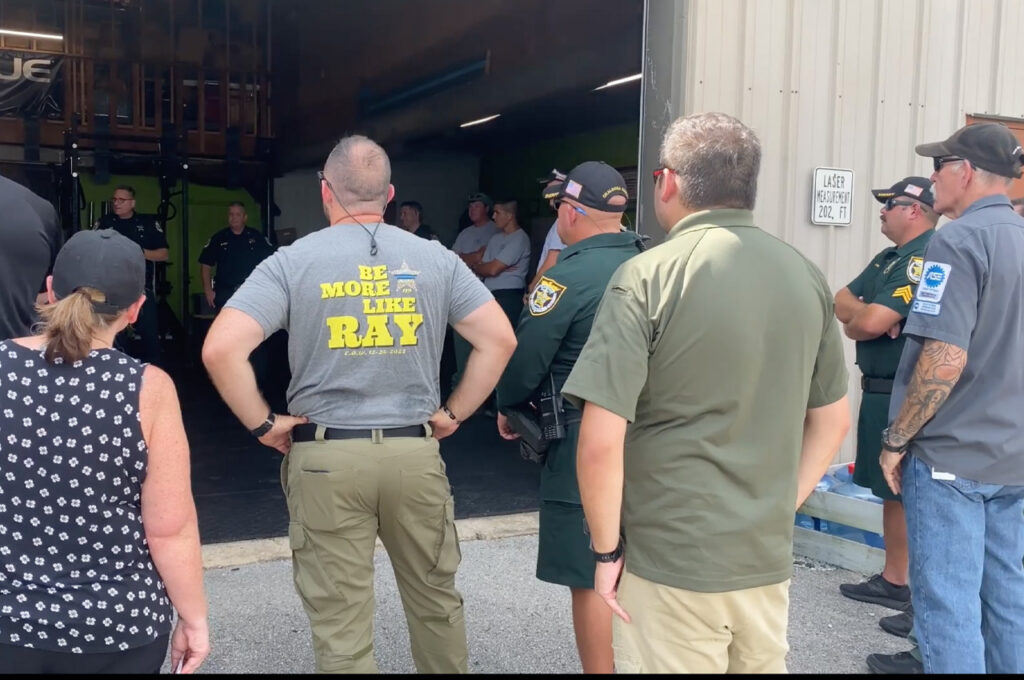 Sheriff Aden acknowledged the dire situation facing many in the hurricane's path. "It makes me proud to be the Sheriff and to have so many people willing to step up at times like this," he said. "We'll certainly make a difference in those people's lives, and that's the reason we're going."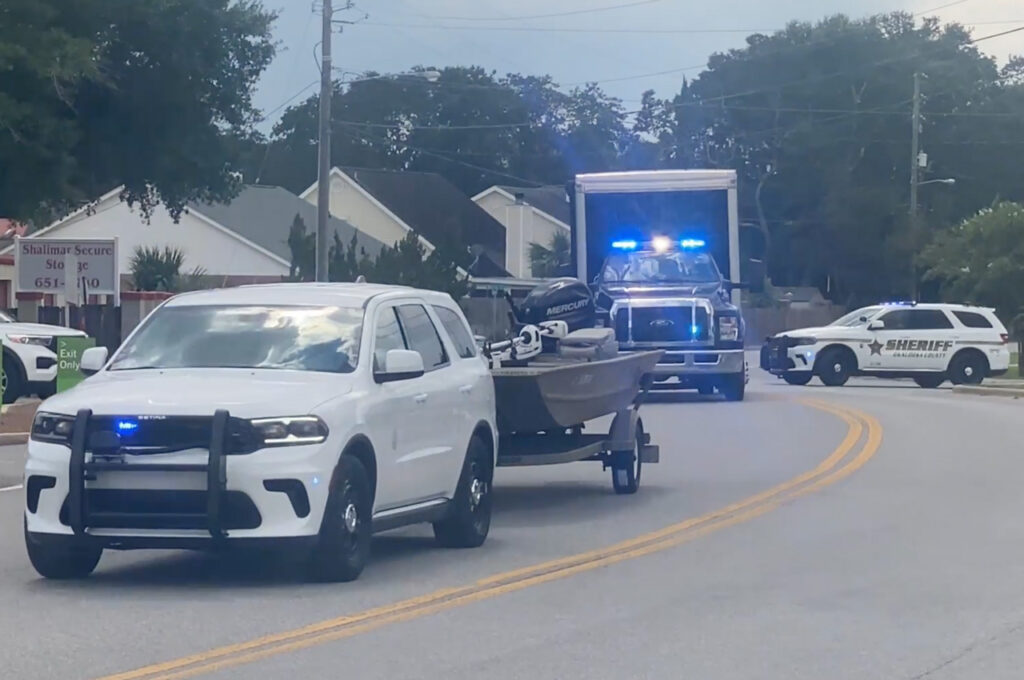 In addition to the Sheriff's convoy, Strike Team 1101 left on Wednesday as well. The crew of firefighters came from departments across Okaloosa County, including Fort Walton Beach, Destin, North Bay, Okaloosa Island, Crestview, Holly-Navarre and Walton County.
Hurricane Idalia slammed into Florida's Big Bend region on Wednesday as a Category 3 storm, bringing damaging winds and flooding.
"Those of you who have deployed before understand that it sucks the life out of that community," Sheriff Aden told the volunteers. "They're reeling. There's people that are going to be in dire straits."