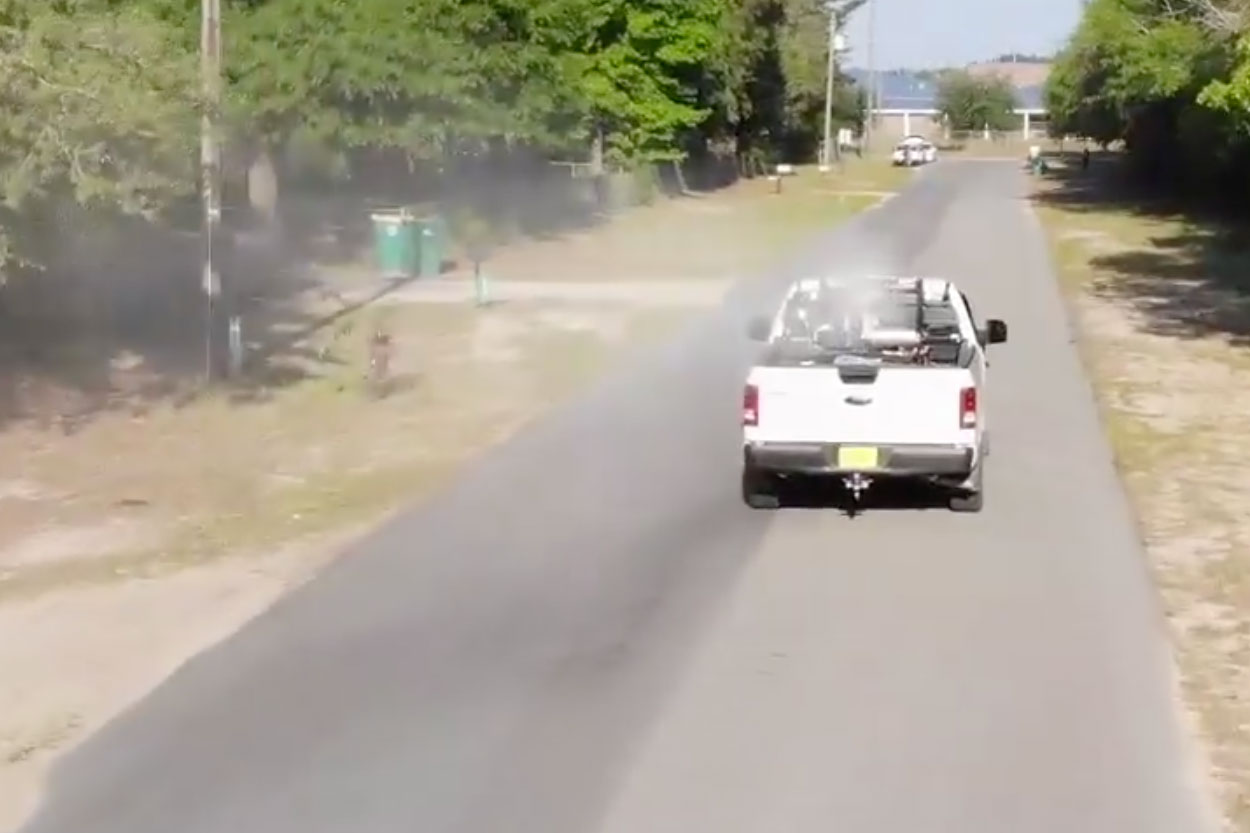 The Okaloosa County Mosquito Control Program began spot spraying this month. Within the next couple of weeks, the standard evening broadcast spray schedule will begin based on mosquito surveillance data and other factors.
The following is the Okaloosa County spray route schedule.

MONDAYS:
North County:

John Riley Barnhill Road to Escambia Farms, Vinson Ray Road, Beaver Creek to north Baker, Highway 90 East from Shoal River to County Line Road and north to Poverty Creek Road.
Crestview: Rattlesnake Bluff and Little Silver Road, Aplin Road south to Live Oak Church Road
South County:

Wynnehaven Beach, Florosa and Valparaiso

Destin: Destin Bridge to Airport Road
TUESDAYS:
North County:
East side of Highway 189 to Highway 602; Four Flags area, Baker and Holt South of Highway 90
Crestview: Aplin Road north to Highway 90; Old Bethel Road past Sioux Circle, Old Antioch Road to Highway 90 west of Highway 85
South County:

Airport Road to Walton County line, Mary Esther/Fort Walton Beach and Bluewater Bay
WEDNESDAYS:
North County:

Holt north of Highway 90, Baker West of Galliver Cutoff, Laurel Hill to County Line, Highway 393 N, Steel Mill Road.
Crestview: Old Bethel Road to Airport Road, Highway 90 from Fairchild Road to Highway 85, north to Airport Road
South County:

Streets off of Lewis Turner Boulevard to Carmel Drive, Rocky Bayou, Fort Walton Beach from Brooks Bridge to Memorial Parkway
THURSDAYS:
North County:

Poverty Creek Road, Highway 393 to Campton, Baker from Galliver Cutoff to Old River Road
Crestview: Lake Silver Road to Airport Road to Auburn area
South County:

Shalimar, Ocean City, Mooney Road area and Niceville
The Mosquito Control Division of Public Works is open Monday through Thursday from 8 a.m. until 4:30p.m. and may be reached at 651-7394 or 689-5772.