On Tuesday, Okaloosa Board of County Commissioners Chairman Carolyn Ketchel held a town hall to continue the discussion surrounding improvement updates for Santa Rosa Boulevard on Okaloosa Island. Ketchel was joined by Public Works Director Jason Autrey and County Engineer Scott Bitterman as they unveiled the improvement concept design.
Nearly 100 residents attended by zoom and in-person, allowing for the opportunity to view, ask questions and share feedback. This marks the third town hall gathering of the topic.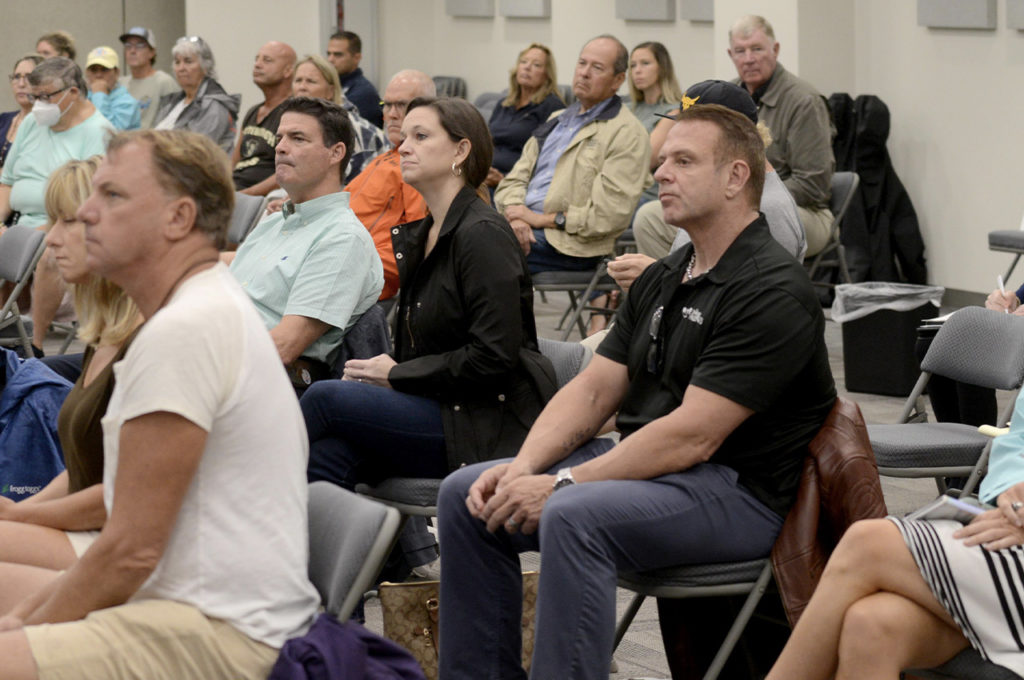 "After almost two years of reviews by year-round residents we are pleased with the overwhelming support of the proposed Okaloosa Island improvements for Santa Rosa Boulevard," said Chairman Ketchel.
Big talking points centered on stormwater and infrastructure improvements, including a multimodal path and bicycle lanes for enhanced safety of motorists and pedestrians.
The county also considered input from Eglin Airforce Base in the concepts.
They implemented a gradual decrease of lanes at the West end of Santa Rosa Boulevard instead of the abrupt 4-lane stop at the Eglin gate.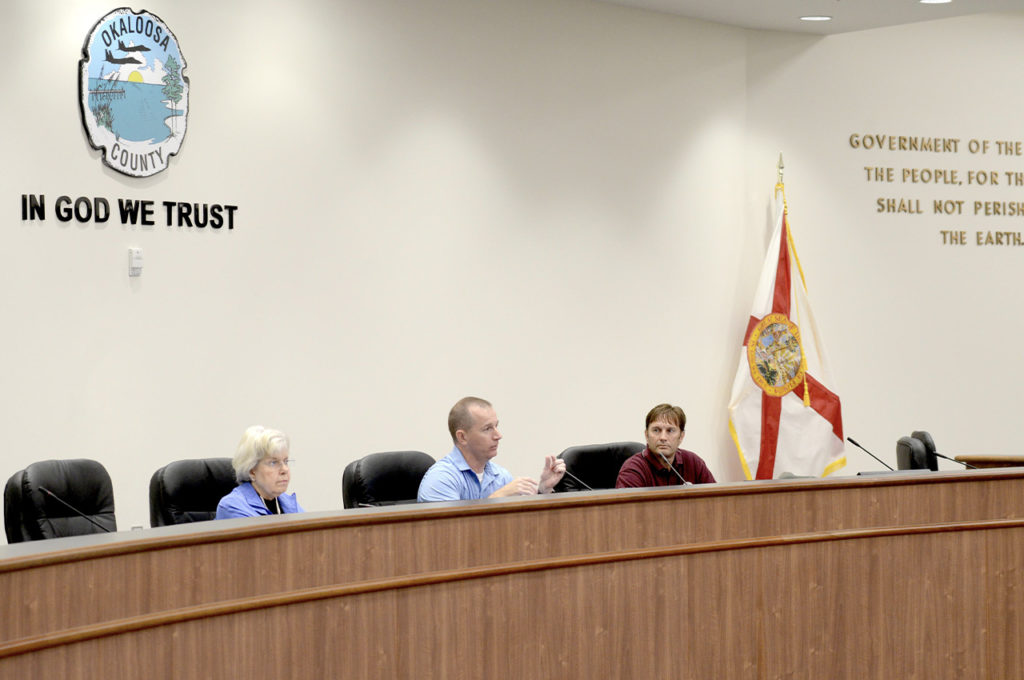 According to Ketchel, she and Autrey have taken the feedback they've received over the last year-and-a-half from residents who live on Okaloosa Island into the design concepts.
"One thing that I'm really excited about is the 14ft multi-modal path," said Ketchel.
Autrey says that a new vision for Santa Rosa Boulevard was needed.
"We've had a history of just doing pieces here and there, and we knew that we had a real opportunity to make some improvements out on Santa Rosa Boulevard," he said.
At last year's town hall, 4 concepts were shown as ideas of some improvements. These included roundabouts, 2-lanes, 4-lanes, bike paths, etc. After listening to what mattered most to residents, the county says they have come up with a design that includes aspects from each of the previous concepts. Click to view designs.
5-lane segment starts near the Brooks Bridge
Drops to a 4-lane segment
Then becomes a 3-lane segment with 2 lanes coming in, 1 going out. This will include a bike lane down the width of the road.
And finally, becomes a 2-lane segment.
One of the biggest improvements will be the ability to access the new Brooks Bridge without a traffic signal from Santa Rosa Boulevard.
Since the new bridge will actually go over Santa Rosa Boulevard, traffic will be free-flowing on-and-off the bridge, in both east and westbound directions.
"I think, and believe, that when the citizens see it all said and done, and I'm talking about the Brooks Bridge, Santa Rosa Boulevard improvements, Veterans Park, and the bridge-to-bridge path all being done, that residents will look back and say it's worth it," continued Autrey.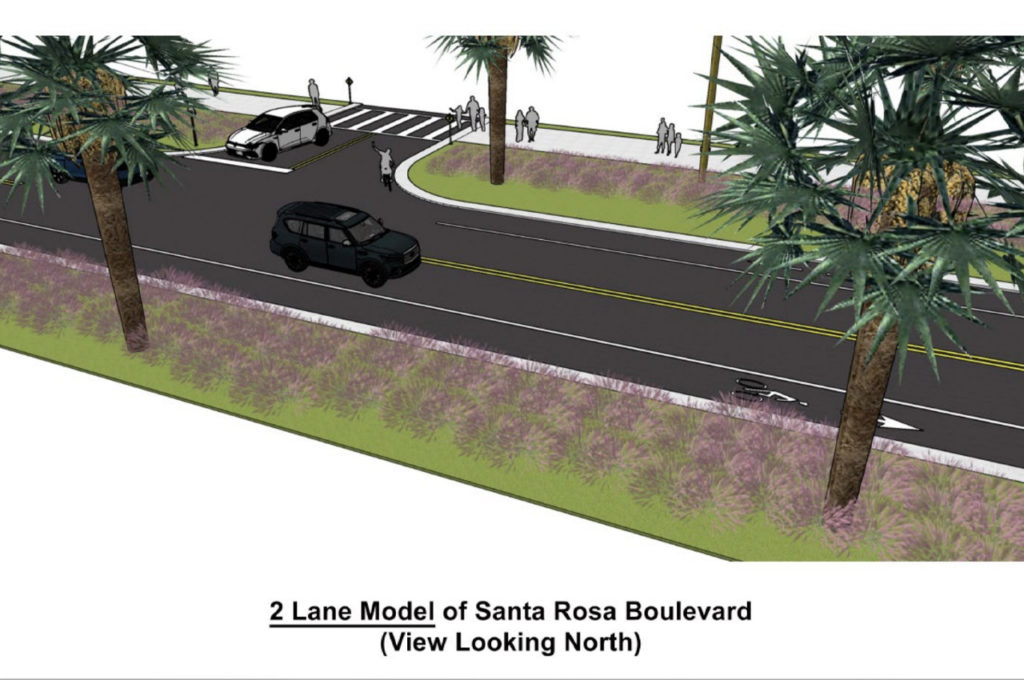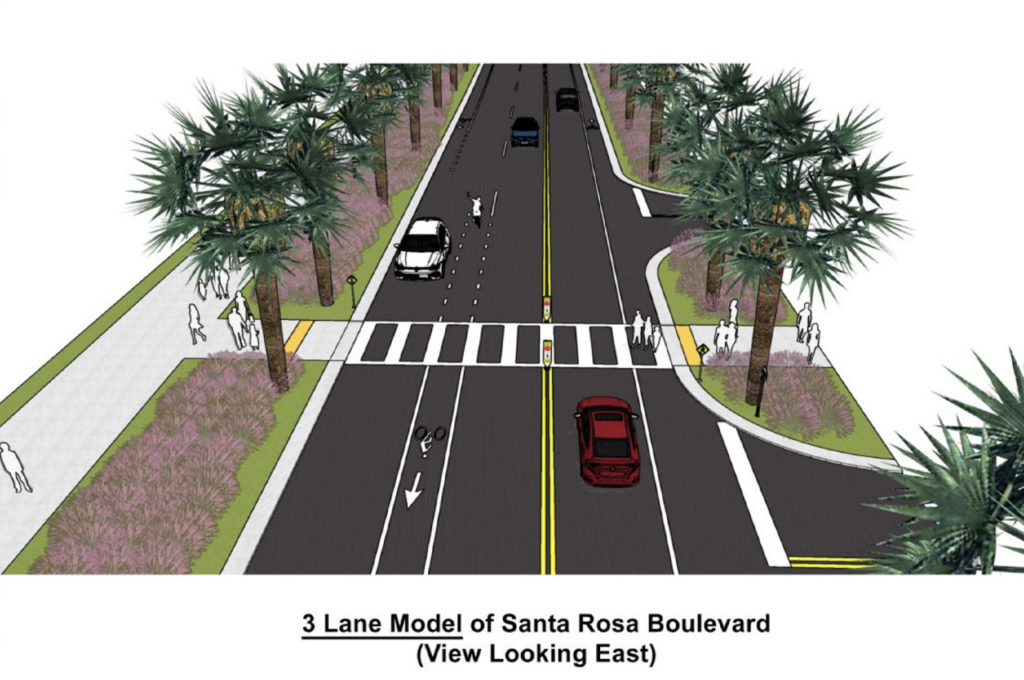 According to the county, the Board of County Commissioners will consider the concepts for approval at a later date.
You can watch the entire town hall meeting at https://youtu.be/b1sF_A5Fz5M or a quick clip of Coffee with Carolyn at https://fb.watch/7LAHSxE5wZ/