On Wednesday, May 11, at the Okaloosa County Emergency Operations Center in Niceville, the Okaloosa County Sheriff's Office & the Okaloosa School District announced a new safety tool designed to save lives.
"For a school district, what many might say is that our number one priority is educating our students," said Superintendent Marcus Chamber. "But all of that pales in comparison if we can't keep our students safe. The safety of our students is first and foremost."
Chambers says that the school district has a dedicated safety division that not only looks at everything from active assailants to fire & safety, but also makes sure they are in compliance with state statute.
"As a school district, at the heart of school safety is our connection with the Okaloosa Sheriff's Department," added Chambers. "We're continuing to really be strong in our commitment to school safety. We've looked at single point-of-entry and perimeter fencing, knowing that it is an integral component of keeping schools safe. We've also looked at our radio systems, our camera systems, and we know that the safety drills are important."
Chambers says that "seconds count" if there was ever a situation in Okaloosa County, and that's where SaferWatch can help saves lives.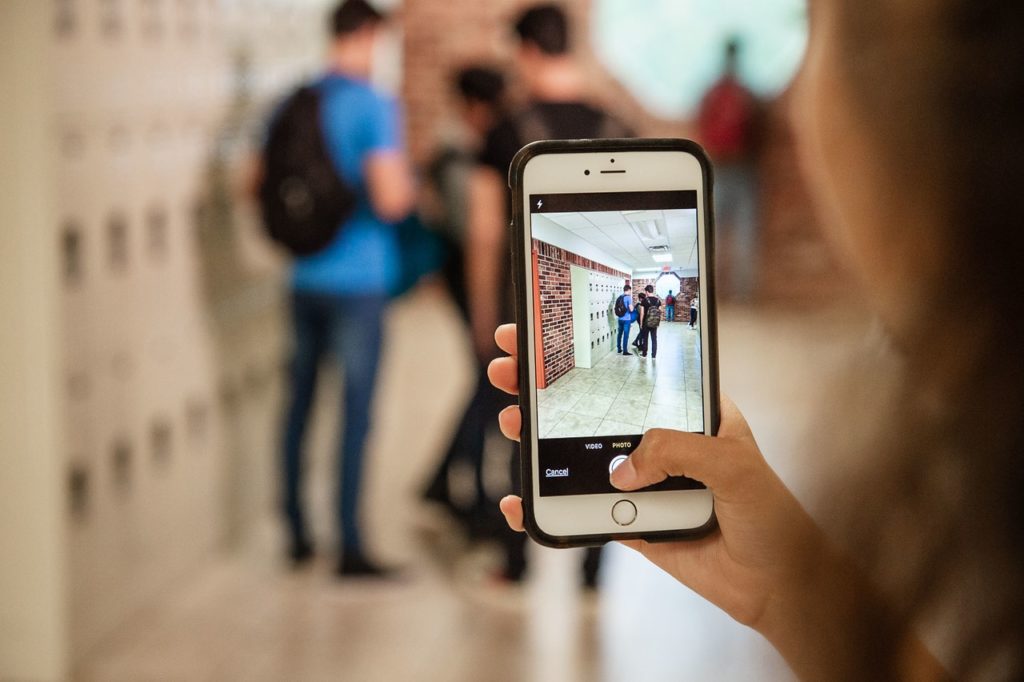 SaferWatch is a web and mobile based security system that was built to provide a higher level of safety for individuals and enhance security for organizations such as schools, corporations, public venues, neighborhoods and communities.
According to the app company, SaferWatch empowers users to report an incident as they see it happening or submit a tip at a later time. SaferWatch provides real-time two-way communication during emergency and non-emergency situations.
That means that users, administrators, security personnel and law enforcement can now seamlessly communicate all on the same secure network.
"SaferWatch Alerts provide detailed safety instructions based on the incident and the ability for users to contribute information," said the company. "SaferWatch is also key for organizations to provide duty of care to their employees and customers and help mitigate risk."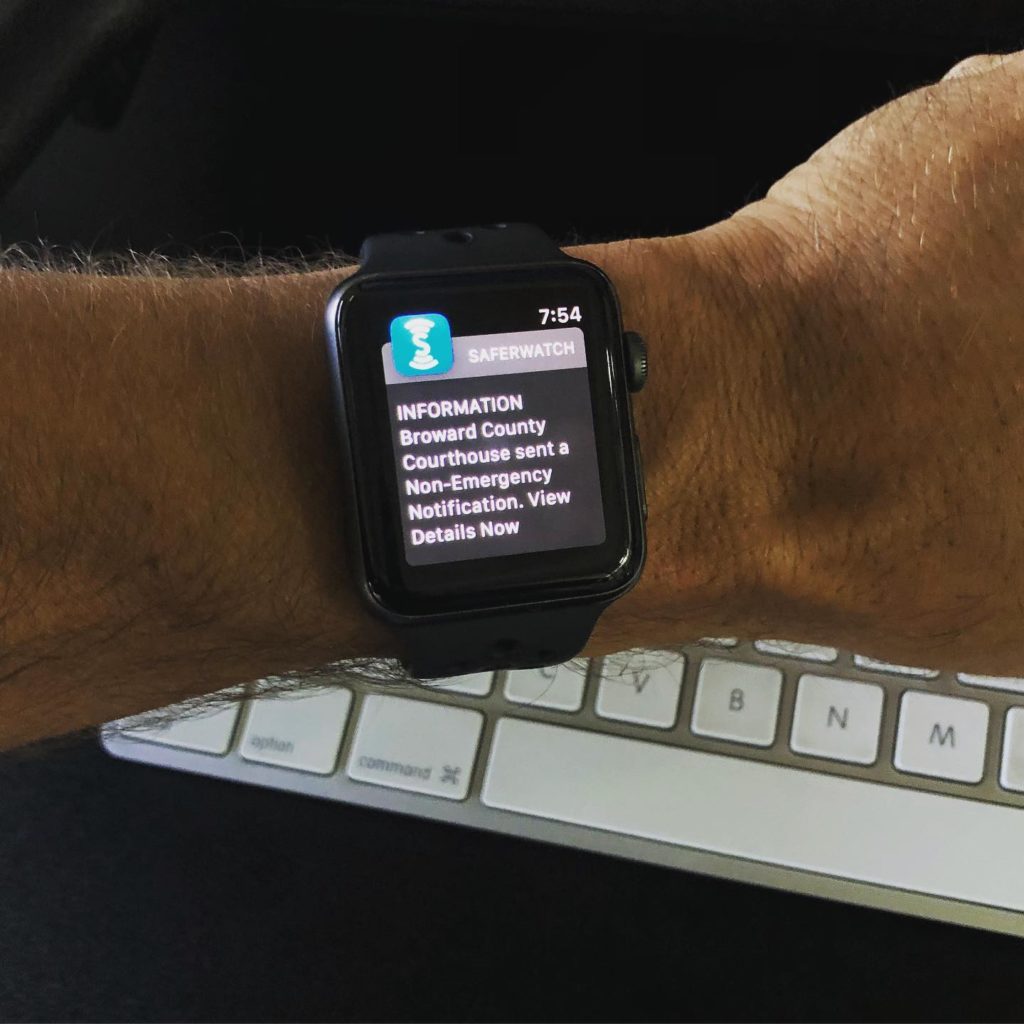 Here's how SaferWatch helps school districts:
Equip teachers, students, staff, and parents with a tool of preparedness and instant communication.
Control situations from highly dangerous to daily upkeep with a multi-way communication system in the palm of your hands.
Provide a safe environment by allowing users to submit information anonymously.
"The faster and more accurate information we can provide to first responders, the greater the opportunity to save lives," wrote SaferWatch.
By implementing SaferWatch's Mobile Panic Alert System, the Okaloosa County School District is in full compliance with Alyssa's Law.
14-year-old Alyssa Alhadeff, along with 16 other people, were murdered at Marjory Stoneman Douglas High School in Parkland, Florida on February 14, 2018. Alyssa's Law was developed in honor of Alyssa Alhadeff and all of those who have tragically died in school shootings.
The goal is to help prevent any further school shootings and mitigate loss of life in an emergency situation on campus.
In accordance with Florida Statute 1006.07(4), all Florida public schools, including charters, must implement a mobile panic alert system capable of connecting diverse emergency services technologies to ensure real-time coordination between multiple first responder agencies.
"Alyssa's Alert" systems must integrate with local public safety answering point infrastructure to transmit 911 calls and mobile activations, according to SaferWatch.
Local news sent to your inbox 🤝
Thousands of locals read our newsletter every morning! It's FREE and makes sure that you never miss important local updates.
How it works
Upon reporting an incident, SaferWatch automatically sends the user's physical location and profile, including medical information and emergency contacts.
SaferWatch then provides an instant notification to Administrators and law enforcement in order to notify parties involved in the situation and help restore safety.
After the report has been verified and help is on the way, a mass notification is sent out in order to make everyone aware and provide critical safety instructions.
While SaferWatch is not intended to replace the use of calling 911, it is intended to reduce response time in an emergency by immediately sending the correct information to the 911 call center. It is also designed to help dispatchers with incoming calls without requiring additional resources.
Not only will SaferWatch automatically notify 911 centers of the emergency at a school location, it also alerts onsite resources that a panic button has been initiated on their campus.
"The faster people are made aware of an incident, the faster they can react, initiate lockdown procedures or take other appropriate actions," said SaferWatch. "We still encourage everyone to call 911 during emergencies when possible."
Additionally, SaferWatch allows users to provide real-time text messages, as well as uploading images and videos, directly to the 911 center and have a two-way dialogue. This provides additional context to the emergency taking place on campus and assists with the response.
According to Sheriff Eric Aden, this integration of SaferWatch was funded by the Florida Department of Education. He says that there were 9 mobile panic button platforms to choose from and that SaferWatch was chosen because it was the most efficient platform with the most capabilities.
"The capabilities of the system are incredible and enhances the security of our children," said Sheriff Aden. "That not only is the Superintendent's priority, but our number one priority."
Aden says that SaferWatch was actually implemented throughout the school district in October 2021. He says that since being implemented, SaferWatch has been used on two minor occasions that involved a faculty member with a head injury, along with a student needing medical aid.
"This is a testament to Okaloosa County School District's dedication to school safety, as well as the Sheriff's Office," he added.