On Monday, January 9, 2023, the Okaloosa School Board held a workshop where Superintendent of Schools, Marcus Chambers, presented the District's Legislative priorities for 2023. One of the priorities discussed was the need to increase the teacher salary allocation, particularly for veteran (experienced) teachers.
According to Chambers, "veteran teachers are continually frustrated and feel less valued as they see minimum teacher salaries continue to increase each year."
Florida statute requires districts with teachers on a grandfathered salary schedule to continue to increase the minimum teacher salary, even after it reaches $47,500. While Chambers stated that the district has tried to do a good job of providing raises for teachers, he emphasized the importance of a salary supplement to show appreciation for the work of veteran teachers and to retain them in the district.
"We are very grateful for the increase in the teacher salary for our first-year teachers and those that were below that threshold," he said. "But I think it's very important that we also look out for our veteran teachers as well."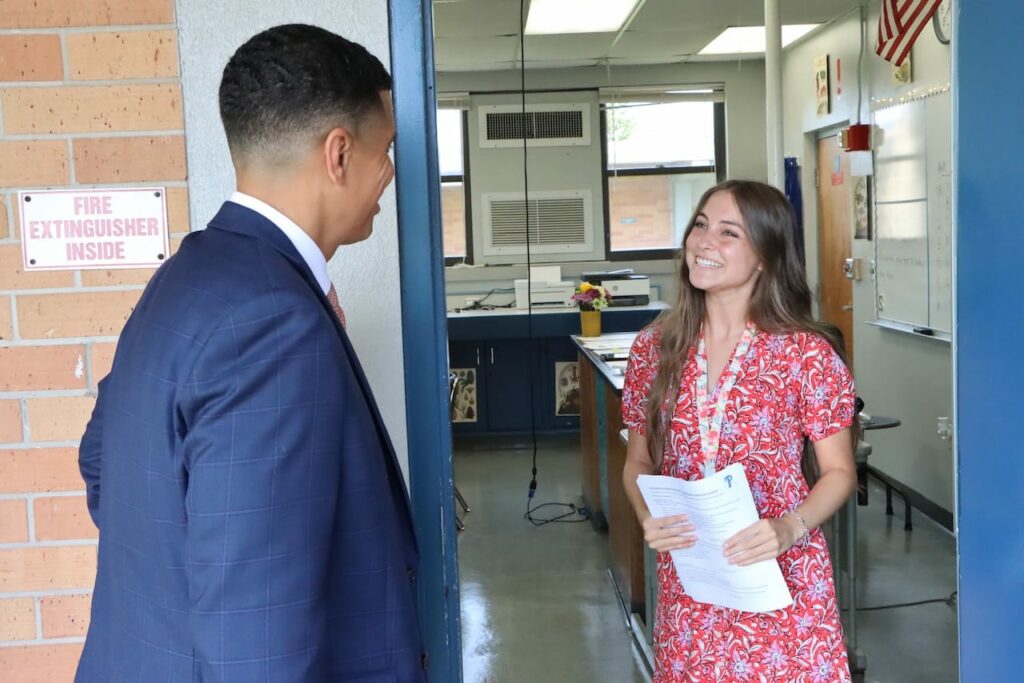 Chambers shared that over the Christmas holiday, he had conversations with many people who told him that "teachers aren't paid enough." He added that "especially with what we've done or dealt with the in the last number of years, I think most people would agree with that."
The District's Legislative priorities will be presented to the Northwest Florida Legislative Delegation on Wednesday with the goal of influencing upcoming legislation on these critical issues in education.
Other priorities mentioned by Chambers include a focus on recruitment and retention of employees, as well as continued funding for safe and secure schools.