On Saturday, December 4th, an old-school Destin Fish Fry is taking place in the back parking lot of the Destin History & Fishing Museum to help raise money for the popular attraction.
"From the founding of Destin and into the 1950s & 60's, Destin residents would host a fish fry to raise money for causes that were important to the community," said Tarra Wixom Destin, Board Member for the Museum.
The Museum is selling tickets in advance but you can also purchase your tickets the day of the fish fry.
The rundown:
You show up.
Get a box of fried fish, homemade potato salad, coleslaw, hushpuppies and drink.
And then you're sent on your way!
All of the proceeds are being donated right back to the Museum.
According to Destin, every single item has been donated, from the drinks to the fish (fish courtesy of Dewey Destin's).
"Not only are we looking forward to seeing our local Destin residents, but this goes a long ways to support the museum," she said. "For the last two years, because of COVID, the museum's largest fundraiser which is the Silent Auction and Gumbo Contest has been canceled. We're hoping to kick-off this fundraising season for the museum by doing the fish fry and hopefully soften some of that shortfall from the last two years."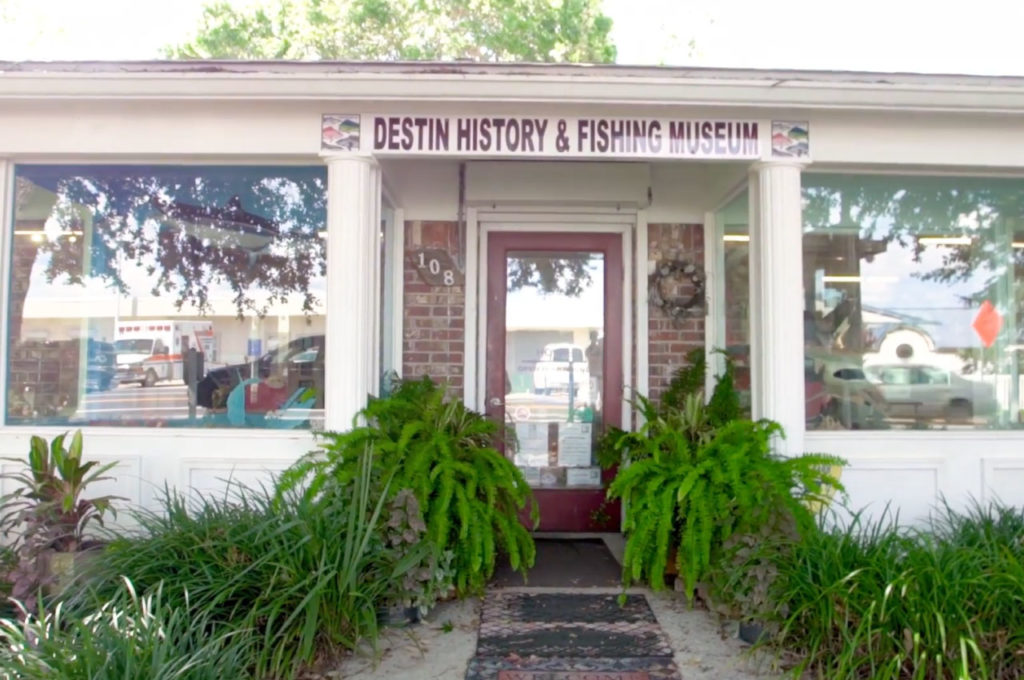 On Saturday, the museum, along with volunteers, will set up tents and begin frying up the fish outside.
You can drive up and we'll have a couple of tables to eat on site, but we also know there's a really big football game that weekend," said Destin. "So the food will be packed and ready if you want to grab and go!"
The details:
🗓 Saturday, December 4th
⏱ 1pm – 3pm
📍 Destin History and Fishing Museum
💰 Plates are $11
Aside from the fish fry, there is also a few new exhibits at the museum, with of the neatest one highlighting the history of scuba diving in Destin.
"The exhibit has great video interviews of some of the earliest scuba divers," explained Destin. "They talk about their equipment, some of their scariest shark encounters and how scuba diving as a hobby, and also to make money for fishing, has evolved in the region."
The museum has also beefed up their environmental and natural resource exhibit, which includes learning about turtles, lionfish and also the environmental impact that humans have on the local beach ecosystem.