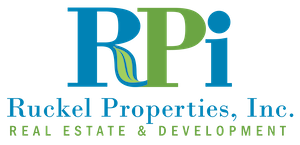 This week, we visited the Building Industry Association's 2022 Scholarship Dream Home in Deer Moss Creek in Niceville to check out the progress. Contractor (and President of the BIA) Jason Carducci gave us an update and a walk-thru. 
Local news sent to your inbox 🤝
Thousands of locals read our newsletter every morning! It's FREE and makes sure that you never miss important local updates.
The foyer is long and pretty wide, creating a grand feel when you walk in the front door. There are two bedrooms immediately to the left that have a shared bathroom.
To the right, you have an en-suite that is all connected and wraps around the side of the house. It features another bedroom with its own bathroom and shower, which then connects to the spacious laundry room.
"This en suite connects to the master closet, which then connects to the master bathroom," explained Carducci. "We have our big, massive standup shower and our freestanding tub with double vanities."
The master bedroom then connects to the living area.
"The living area is wide open," said Carducci. "We will have a free-standing gas stove that is like an old-school looking stove. It will be accented in Chicago brick with a brick floor.
A couple of notable features in the house include the whole-house water softening system from Culligan Water in addition to a Residential Fire Sprinkler System, which is from Advanced Fire Protection Services.
"The sprinklers are flush mounted everywhere in the house," said Carducci. "If there's a fire, it would actually activate where the fire's at, and not the whole house. It's a cool setup!"
Looking ahead: Carducci says that as long as the rain behaves the next step is putting the siding on the house as well as cabinet installs and more painting.