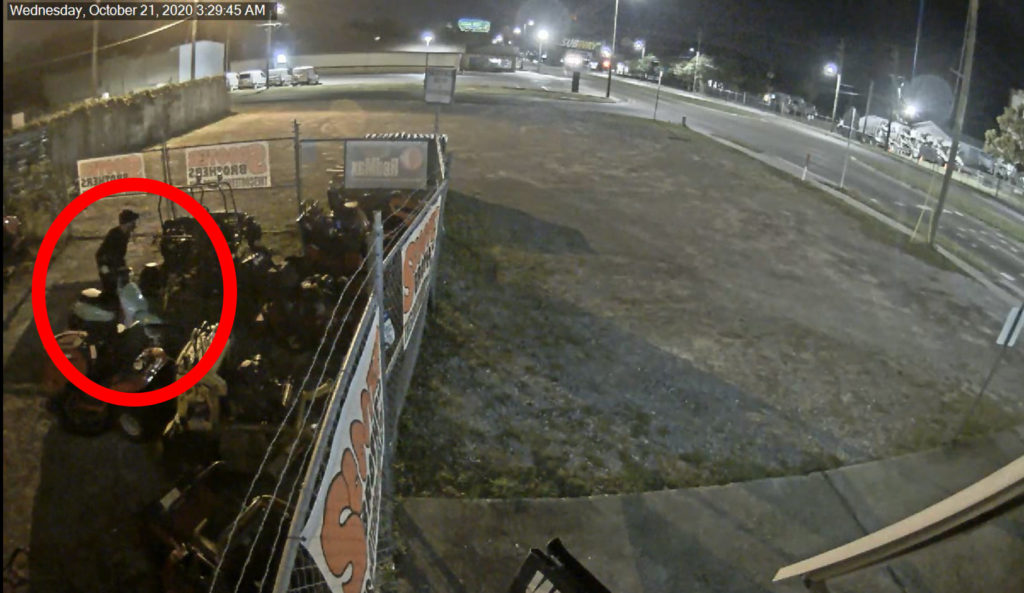 Around 3:25am on Wednesday morning, security footage captured a suspect gaining access to the fenced-in area surrounding Scooter Brothers on Racetrack Road in Fort Walton Beach.
According to Scooter Brothers, the suspect was able to leave with a scooter that belongs to one of their customers. The customer is also a local police officer.
"We have filed a police report," said Nic Allegreto, owner. "We have contacted the customer and will remedy the situation. We will also take steps to harden our perimeter fencing."
Scooter Brothers is asking the community to contact them or call the Okaloosa County Sheriff's Office if you see this sea-foam green and white Bintelli Breeze scooter.