In a video interview on Friday, January 27, 2023, Okaloosa County Sheriff Eric Aden announced the results of a recent bust on 9th Avenue in Shalimar, Florida. According to Sheriff Aden, this bust is the latest in a series of efforts to combat the ongoing problem of drug use, narcotic activity, and drug sales in the area.
The bust took place at a homestead property at 34 9th Avenue that has been the source of multiple overdoses, drug-related deaths, and complaints from residents and developers in the community. Just a week before the bust, two more overdoses were reported on the property. In response, the Sheriff's Office conducted another search warrant and took 13 people into custody.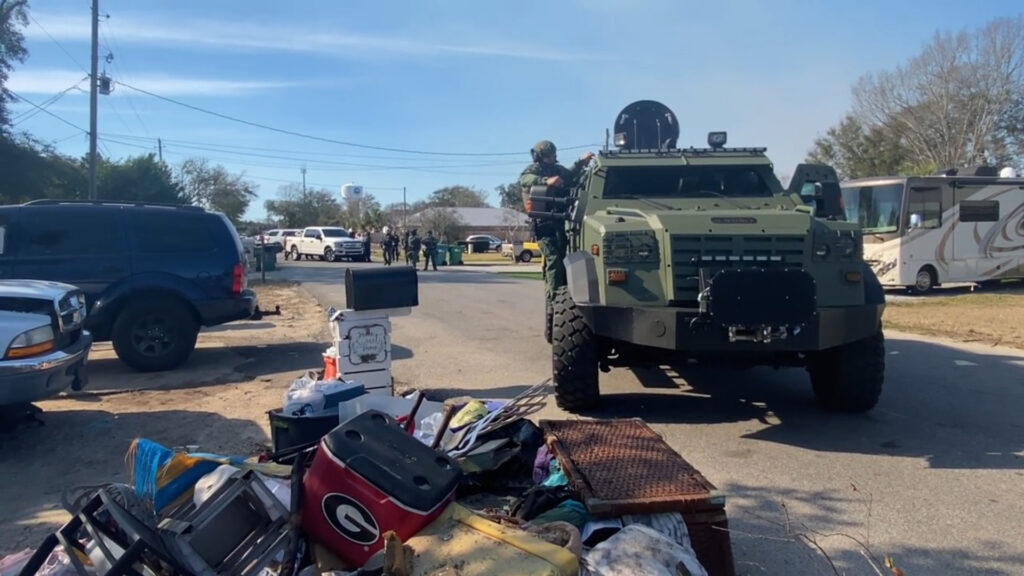 Sheriff Aden expressed frustration with the situation, saying, "It's a problem for the good law-abiding citizens that live in this community. It's a problem for the developers that are trying to sell homes in this community. It's a problem for our county commissioners that received multiple calls and complaints on this specific residence."
He added that the homestead property has created a significant problem for law enforcement, as there are certain rights that homestead owners have in the unincorporated community of Okaloosa County. Despite these challenges, Sheriff Aden stated that his office will do everything in its power to close down the property and put an end to the ongoing drug activity.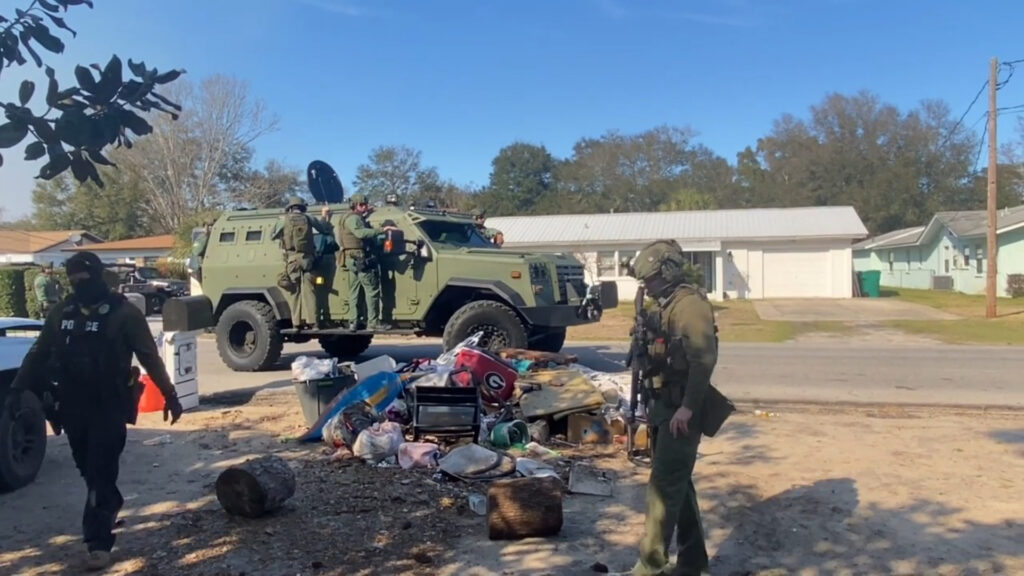 The conditions at the property were described by Sheriff Aden as "deplorable," with no running water, electricity, or food. The property was also infested with roaches and other pests, which prompted officers to wear gas masks during the last search warrant. Sheriff Aden also expressed concern for the elderly woman who lived on the property, who was a victim of elderly abuse and was taken into custody along with others charged with abuse.
Sheriff Aden stated that the Sheriff's Office will continue to work with the county to try and close down the property through nuisance abatement and will charge those arrested with every crime possible.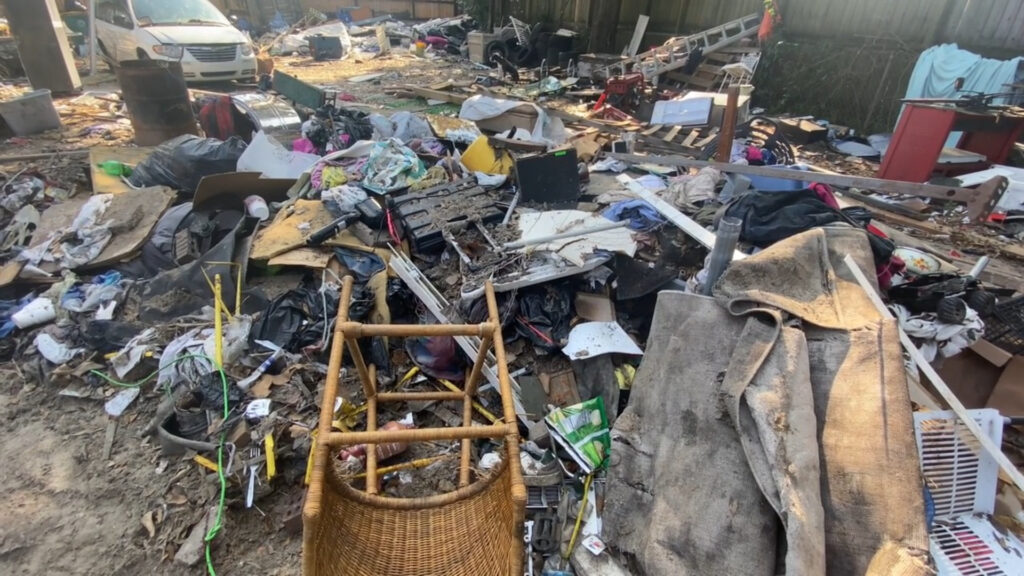 "We gotta do something," he said. "We will continue until every last one of them is in jail or away from this property."